IGNITE SEARCH WEEKLY WRAP –
3rd July 2019
100% CURATED SEO/ONLINE MARKETING GOODNESS
HELPFUL STRATEGIES, TIPS & TRICKS:
Here's what you need to know when building internal links within your website.

SEO: How to Use User Behavior Analytics to Increase Your Conversions: 5 Tips
Here are five tips on how you can manage user behavior analytics to set yourself up for more conversions.

SEO: Quality Raters Guidelines and Google Ranking Signals
In this article, we discuss if Google's Quality Raters Guideline considers Broad Core Updates, whilst considering Google Ranking Signals.

SEO: Searchmetrics: Google's diversity update did impact search results
Here is another study on the Google diversity update that shows the update did help with diversity.



SEO: 7 Best Alternatives to Yoast SEO WordPress Plugin


Check out the following list of the seven best alternatives to Yoast SEO.

SEO: How to spin a bad site migration into higher traffic and conversions
In this article, you'll learn how to remedy replatforming problems, regain rankings and revenue.

SEO: How to Set up a Well-Integrated Effective Link Building Campaign
This article outlines exactly how to create an effective link building campaign.

Paid: Dynamic Search Ads: What You Need to Know
Here's everything you need to know to set your dynamic search ad campaign up for success.



Paid: 6 Tips You Need to Get SEM Forecasting Right


Here are six tips to guide your decision-making process when making projections for PPC campaigns.

Paid: Today's customer decision journey is so complex but AI can help
This article explains how AI can help understand the modern day customer decision journey to enhance your digital marketing efforts.

Paid: 4 Tips for PPC Specialists in the Automation Age
Here are 4 tips for PPC specialists to compete and excel in the age of automation!

Content: Content Marketing: The 5 Most Important Things You Need to Know
Here are five important pieces of knowledge that will help you massively increase your chances of success.

Content: How to Make the Content Marketing Case With ROI
In this article, you'll learn how to make the business case for content marketing and address the ROI issue up front.

Content: 7 Tools to Optimize Your Old Content for New Conversions
in this article, you'll learn how to improve conversions with content that's getting good traffic

Social: 9 Ways to Increase Your Messenger Bot Engagement
In this article, you'll discover how to encourage people to engage with your Messenger bot on Facebook.



Social: How to Target Cold Audiences With Facebook Ads


In this article, you'll learn how to determine whom to target with Facebook cold ads.

Social: 5 Overlooked Facebook Audiences to Improve Your Ad Results
In this article, you'll learn how to create five valuable Facebook audiences in Ads Manager.

Social: 5 Ways to Increase Sales With Instagram
In this article, you'll find out how to foster a shopper-friendly Instagram presence.

Social: 3 Ways to Improve Your YouTube Watch Time
In this article, you'll find three easy ways to increase the amount of time people spend watching your videos on YouTube.



Local: What do you do if Google My Business doesn't understand your business?


In this article, we discuss potential issues that prevent Google from being able to provide an accurate Google My Business page.
KEY INDUSTRY UPDATES:
SEO: Google To Drop Any Support For crawl-delay, nofollow, and noindex in robots.txt
Google posted this morning that they are going to stop unofficially supporting the noindex, nofollow and crawl-delay directives within robots.txt files. 

Related Links:



SEO: Google Image Search Tests Sticky Image Preview Box
Google has been testing many variations of these image preview boxes in search for some time but this one is bolder because it sticks.

SEO: Google: Updating a Page's Publishing Date Won't Make it Rank Better
Google's John Mueller recently advised that updating the publishing date of a page won't have an impact on rankings.

SEO: Google Images Makes It Easier To Share GIFs
Google announced you can now share GIFs in Google Images.

SEO: Google: It May Be Worth Looking Into Compressing HTML & CSS
Google's John Mueller said that it may be worth looking into compressing your HTML and CSS to help your rankings.

SEO: Will Google Crack Down On Sites Leasing Out Its Subdomains
Google's John Mueller addressed the topic of sites leasing or renting out subdomains off of their main domain and letting third-parties put their content on those subdomains in an effort to rank better in Google and sell more.

SEO: Google Says Sometimes Old Posts Are Still Relevant, But Not In That Example
Google's John Mueller said old articles and posts may still be relevant today and will still rank as date is not the only ranking factor.

SEO: Google's John Mueller on Good Links and How to Get Them.
Google's John Mueller define what a good link is and how to get them, whilst discussing other signals that can power up your rankings.

SEO: Google's John Mueller on Retaining SEO After Migrating Web Platforms
Google's John Mueller recently offered advice on migrating to a different web platform with minimal impact on SEO.

SEO: Wayback Machine Now Shows When a Page Was Updated and What Changed
The Internet Archive's Wayback Machine has a new tool that shows the exact date a page was changed what was changed on it.

SEO: Google Might Be Testing A Text Based Button In Its Search Box
A text based search button have been spotted in Google's search bar.

SEO: Google: Site Migrations Can Take About A Day If Done Correctly
Google's John Mueller said 'if' done correctly Google can process the website migration effectively.

SEO: Google Confirms GoogleBot Does Not Support HTTP Pipelining
Google's Gary Illyes has confirmed that GoogleBot does not support HTTP pipelining.

SEO: Alexa.com adds more search tools to its competitive analysis
Alexa is announcing new features that pushes it deeper into world of the search engine optimisation (SEO) and search engine marketing (SEM).

SEO: Google aims to make it easier for SMBs to start using its products
Google for Small Business launches with resources and product recommendations for small businesses.

Related articles

SEO: Google Search Console Adds Mobile-First Indexing Information To Reports & Tools
Google's adds mobile-first indexing reports to Google Search Console that aims at helping webmasters understand how Google is crawling your website.

SEO: Google Search Won't Return Search Results For Some Searchers
Google is returning an error that reads "did not match any documents" in the search results for some searches. Google's Danny Sullivan said they are investigating further into this issue.

SEO: Google Possibly Testing Stackable People Also Search For Buttons
Google spotted stacking the "people also search" for buttons under a snippet instead of a carousel format.

SEO: Google Deprecates Support For Social Profile Markup For Knowledge Panels
Google announced yesterday on Twitter that they have deprecated support for social profile markup specifically for the knowledge panels. Instead Google said you can either claim your knowledge panel and/or let Google figure it out without the markup.

SEO: Google Search Console Alerts: Change In Top Queries For Your Site
Google is now sending alerts for changes in your top queries for your site in Google Search Console.

SEO: Google Search Console Offers Three New Sets of Googlebot Crawling Data
Google updated Search Console with new sets of data to help people understand how their site is crawled by GoogleBot.

SEO: Google May Bring Full Page Screenshot Renders To Testing Tools
Google's John Mueller hinted that Google may be bringing the full page from top to bottom as Google renders it in the testing tool's screenshot section. 

SEO: Google: Sitemaps Do Not Directly Impact Your Search Rankings
Google's Gary Illyes said that XML Sitemap files do not directly impact your rankings in Google Search.

SEO: Google Bug Shows Tons Of Links In Featured Snippets
Google has been spotted links in the featured snippets box on the right hand side panel of the search results.

Paid: Google Expands the Distribution of App Ads
Google Ads is expanding the distribution of app ads, which will now show up more often on iOS devices.

Paid: Google taking Ads API back to beta over performance issues
Google has decided to send its Ads API back to beta. Feedback from developers about slow response times have caused Google to determine that the API is not ready for production usage.

Paid: Microsoft Advertising Offers Clearer Data on Ad Positions in Search Results
Microsoft Advertising will now provide clearer insights on where ads are appearing in Bing search results.

Paid: Microsoft Advertising, FKA Bing Ads, Rolls Out Support for Parallel Tracking
Microsoft Advertising, formerly Bing Ads, is rolling out a series of new features designed to help pages load faster after an ad click.

Paid: Google Ads Introduces New Ways to Promote In-Store Sales
Google Ads is rolling out new ways for local businesses to advertise in-store sales.

Paid: Google May Be Testing Bringing Back Green Ad Label
Google has been spotted bring back the Green Ad Labels for Google Ad listings.

Social: Facebook Updates News Feed Algorithm to Reduce Sensational Health Claims
Facebook updated its news feed algorithm to reduce the reach of posts making sensational or exaggerated health claims.

Social: LinkedIn Introduces a New Way for Pages to Generate Leads
LinkedIn is rolling out new tools to help pages drive leads and measure the results.

Social: LinkedIn Changes its Algorithm to Surface More Personalized Content
LinkedIn is changing how posts are ranked in users' feeds, tailoring content to their professional interests.
Read Our Blog Posts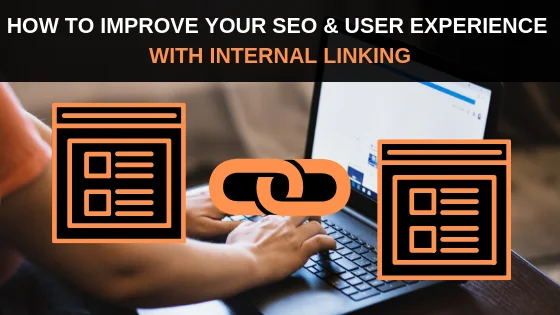 How To Improve Your SEO & User Experience With Internal Linking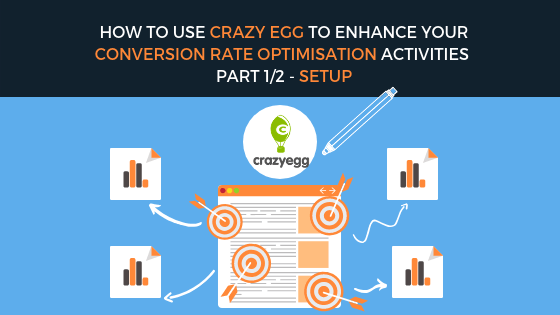 How To Use Crazy Egg To Enhance Your Conversion Rate Optimisation Activities Part 1 – Setup