Perth's Leading Google Ads Agency
Ads influence 9 out of 10 buying decisions. Advertisers make $8 for every $1 spent on Google Ads. Advertising on Google can reap great rewards. Let us show you how.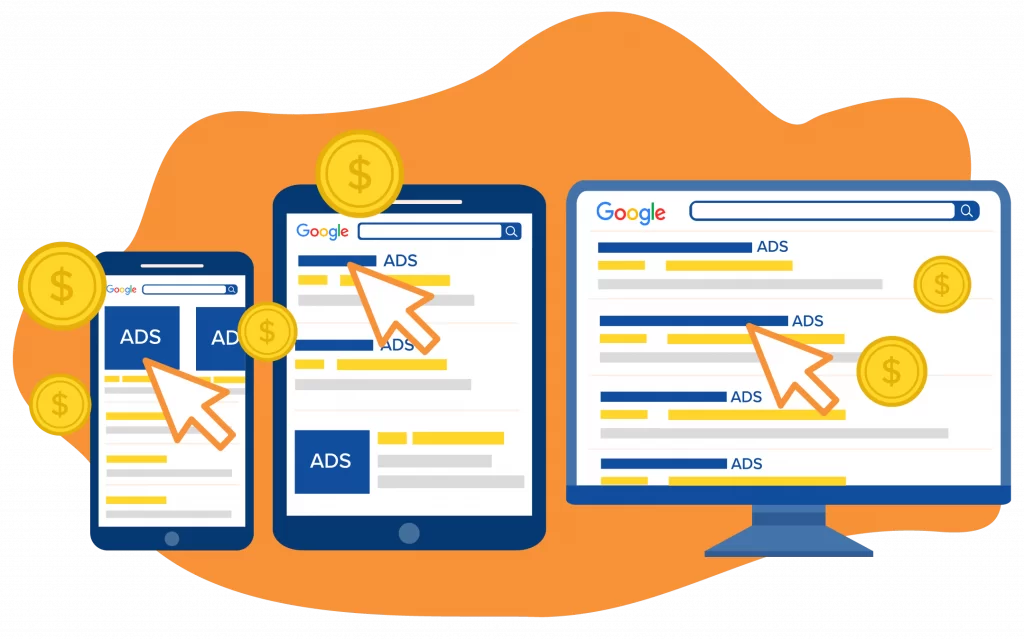 What are Google Ads?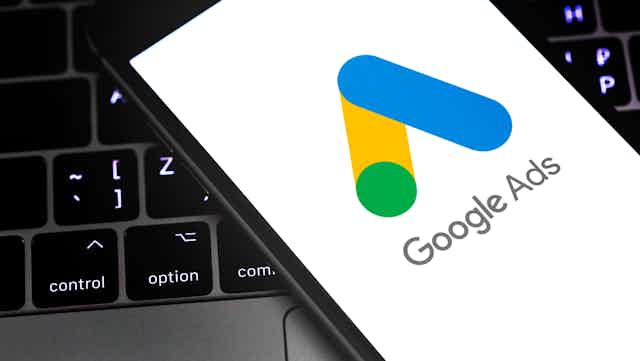 Google Ads is Google's digital advertising platform. Google Ads was initially launched as Google AdWords in 2000, and has continually evolved with exciting new functionality to maintain consistent domination in digital advertising.
Google Ads (the platform) is synonymous with PPC or Pay-Per-Click (the monetised digital advertising model), where the highest bidding advertisers win well-located ad placements online on search engine results pages.
Why is Google Ads important?
Google Ads is important because of its massive reach.
The Google network reaches 90% of all Internet users worldwide, and its search engine receives 5.4 billion searches a day.
Placing Google Ads is a great way for advertisers to tap into a teeming population of users, and target multiple motivated sub-groups which are already searching for products and services.
Google Ads benchmarks their average return on advertising spend (ROAS) at 200%—which means advertisers earn $2 for every $1 spent.
With Google Ads, advertisers can quickly set up and execute precisely defined campaigns which ferret out people who are aware of, interested in, will consider, and will buy what they are selling.
While a campaign is running, advertisers also have the power to spot patterns in metrics and finetune and personalise campaign elements like demographics, keywords, message relevance, and locations to drive more traffic, leads, conversions and sales.
While it is tempting to create a set-and-forget campaign, you get the best out of Google Ads when you have expert input on up-to-date ad formats, search algorithms, what to automate, and how to track, analyse and optimise campaigns to improve results.
Our Google Ads Advertising Services
Search Ads

3 out of 4 Google users find search ads useful when seeking information.
A search campaign displays your ad when there is a match between what users text, ask, or scan through a Google search engine, and the key words and other parameters of your campaign.
This type of campaign is easy to set up with highly specific targeting, and good for generating leads and sales. Your ad is immediately displayed next to organic search results, and also displayed later even when users have moved on and navigated to other websites or apps on their desktop or mobile device.
Display Ads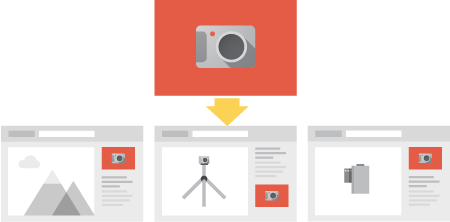 Display ads influence 9 out of 10 buying decisions, and 1 out of 2 who click on ads are likely to make a purchase.
A Display campaign serves visually engaging content through static text and images, animations, videos and more.
Display ads are great for all stages of the buying funnel (awareness, consideration, leads and sales), and introduces your brand to people browsing multiple websites and apps. They allow advertisers to increase targeted ad exposure by remarketing to people who have viewed but not clicked on featured ads.
A display ad can appear next to, or in between natural breaks of, viewed content, and linger for a period of time as users visit other websites and apps. Display Ad campaigns can be integrated with search campaigns.
Video Ads
Video ads promote your business on YouTube (the world's 2nd largest search engine after Google) and other websites. Like display ads, video ads are great for all stages of the buying funnel (awareness, consideration, leads and sales), and introduces your brand to people browsing multiple websites and apps.
Watching a video ad can influence 8 out of 10 people to buy software or an app, and it is predicted that video streaming and downloads will dominate 82% of global internet traffic by 2022.
Video ads can appear before, or during the videos users are watching; even skippable ads have effective recall.
Shopping Ads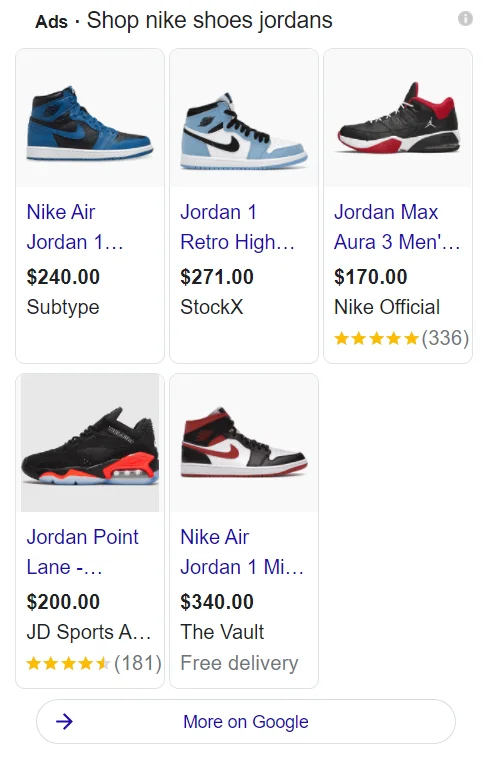 Shopping ads yield high ROIs on ad spend, and make up 60% of paid clicks on Google Ads. 2 out of 3 people prefer online to onsite shopping.
These are ads that are displayed on search results and Google Shopping tab.
They are ideal for retailers selling a product inventory, usually physical products, but can also be used by vendors selling digital content like books, music, videos, training packages, movies, and so on.
Shopping ads can be used to promote nearby shopfronts and are excellent for generating leads and sales.
In-App Ads
App campaigns are designed to increase app use from free installations to in-app purchases of subscriptions and products. Google shows App campaign ads on search, display, Google Play app marketplace, and YouTube channels. There are great opportunities for Australian app publishers to increase ads in their apps and also to add in-app payments.
Local Ads
Data suggests that 72% of Facebook engagements happen on local pages, not generic brand pages, and 66% of people on Google want ads personalised to their location.
Localised ads are displayed to Internet users physically close to shops and venues to promote awareness to people at close range, and are great for promoting offers and events, as well as bringing people to your shopfront.
They inform users of your business address and hours. Local area marketing is gaining traction due both to Covid restrictions and the promotion of Buy Local lobbying.
Local campaigns are shown on search, Display, Maps and YouTube channels.
How do I get great Google Ads results?
Be clear about your business goals, and advertising objectives. then choose the right campaign type to influence target audiences at the selected stage of their buyer journey from Awareness and Interest through Consideration to Purchase and Advocacy. Monitor your campaign performance closely, analyse data to gain insights into how best to adjust your campaign strategy and increase effectiveness.
Or, engage Ignite Search as your Google Ads agency to accelerate success.
Why get Ignite Search to help with your Google Ads
Because we know how to get real results.
Our track record includes achieving more than 1,500 Top Three Google rankings for our clients. We've been helping clients with SEO for more than 25 years. We ensure your content is shared and leads are generated through effective digital marketing services including SEO, paid search, content marketing. and more. We have worked with companies big and small so we know how to help clients build a great online presence, regardless of their starting point.
Most important of all, we don't practice questionable black hat techniques. Instead, we are committed white hat practitioners who optimise pages in compliance with Google guidelines.
What next?
In summary, Google advertising could be a profitable part of your marketing strategy. Why wrestle with it yourself when you can get an expert to do it for you?
To explore the value our friendly digital marketing consultants could provide, please contact us here or ring us on (08) 9467 9883.
"We have had Ignite Search manage our Digital Marketing needs for a few years now, an essential task in a digital world.
Their enthusiasm and knowledge of their industry is proven by the results of their work."
Kerryn Berger
Spraytech
View our client range
Ignite Search is honoured and delighted to contribute to the Success Journeys of many ambitious businesses like the ones below.
To discover more about what we achieve for our clients, please check out our Case Studies page.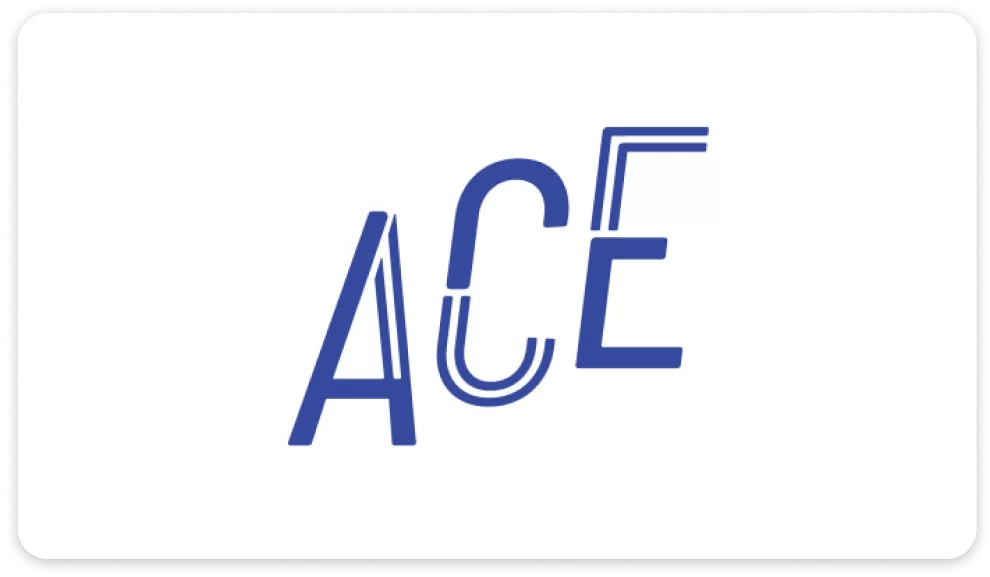 Let's chat
We're here to listen. Tell us your vision. Share the challenges you face. Together, let's discover ideas and explore actionable plans to achieve your business goals. Let us be your ally—to open up new avenues of impact and success!
Get a free quote
Ask us how we can help your business succeed.