Perth's Leading Digital Analytics & Conversion Rate Optimisation Agency
Your website or app is up and running. Now get the best out of it! We help you increase the percentage of visitors who complete your Calls-to-Action (CTAs). At all phases of the buyer journey.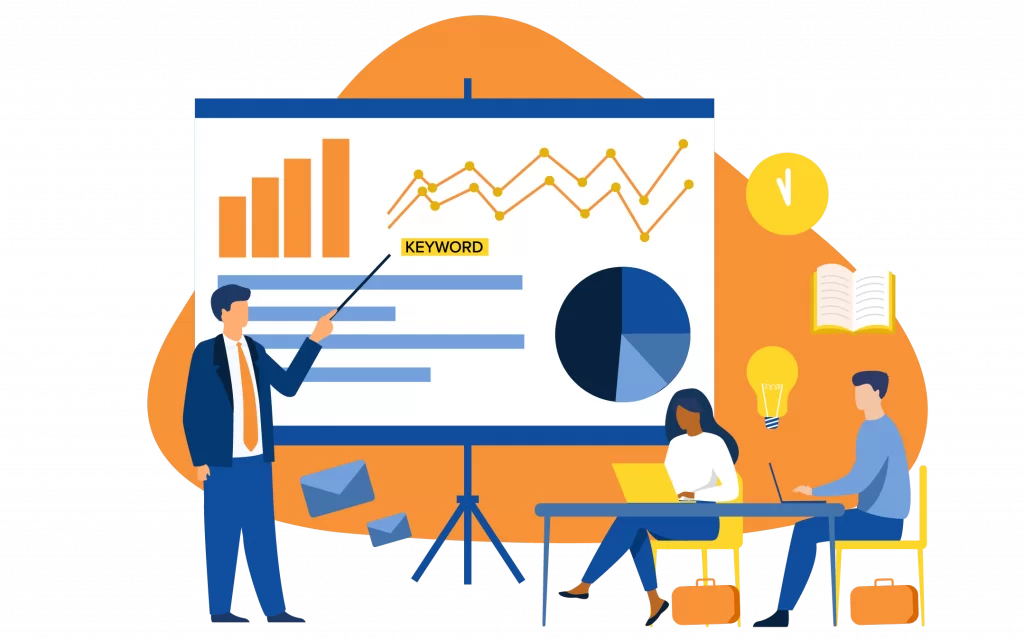 Our Digital Analytics & Conversion Rate Optimisation (CRO) Services
Digital analytics measures website and app effectiveness, and CRO improves it. There are several steps to ensure successful outcomes, and we assist with them all:
Digital Analytics
#1 – FREE Site Performance Health Check
#2 – Analytics Strategy & Design
#3 – Web Analytics Implementation
#4 – Analytics Monitoring
#5 – Analysis & Reporting
#6 – Site Testing & Training
Conversion Rate Optimisation
#1 – FREE Conversion Rate Review
#2 – Conversion Strategy & Design
#3 – Web Analytics Implementation
#4 – Analytics Monitoring
#5 – Analysis & Reporting
#6 – Site Testing & Training
More details on these services are outlined at the bottom of this page.
Key benefits of analytics and CRO for your business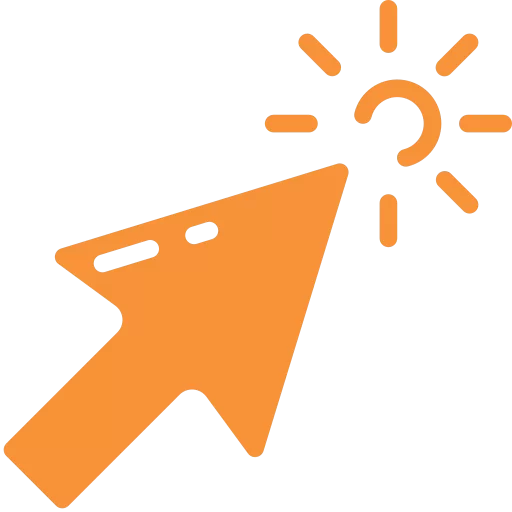 #1 Turn awareness into action
Get a higher percentage of people who visit your website to complete the actions (or CTAs) you want them to take. Like downloading content, filling up a form, and buying digital or physical products.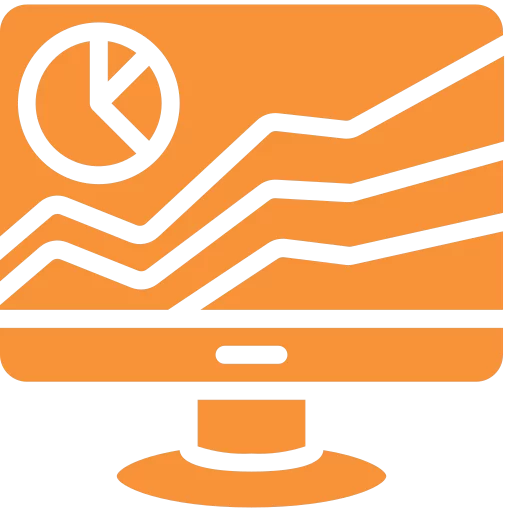 #2 Drive success with data
We figure out where the strong and weak points in your marketing lie based on solid data, and plan how to address them with CRO. Then we test and refine various elements to improve desired outcomes.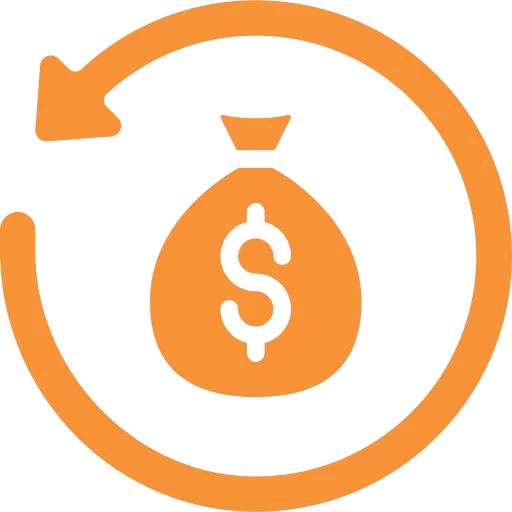 3 Increase ROI from advertising
Don't just spend on ads; get a higher return on your adspend. Running ads to increase traffic is only half the story: convert that interest into tangible sales with data-informed analytics and CRO.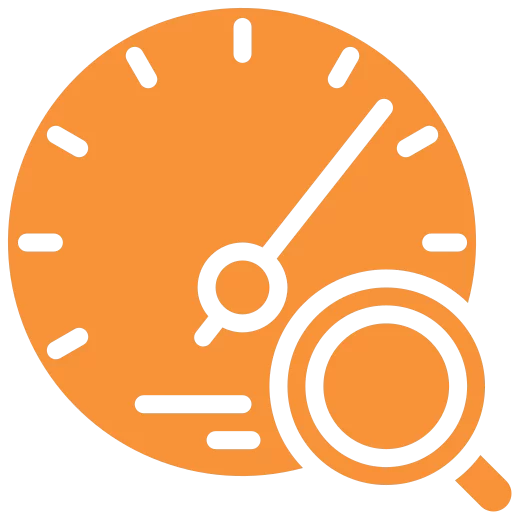 #4 Track site and business goals
What you measure, you can improve. Collect data and look for trends and patterns that paint a picture of what your site visitors want and need (or don't). Check easily if outcomes are meeting goals.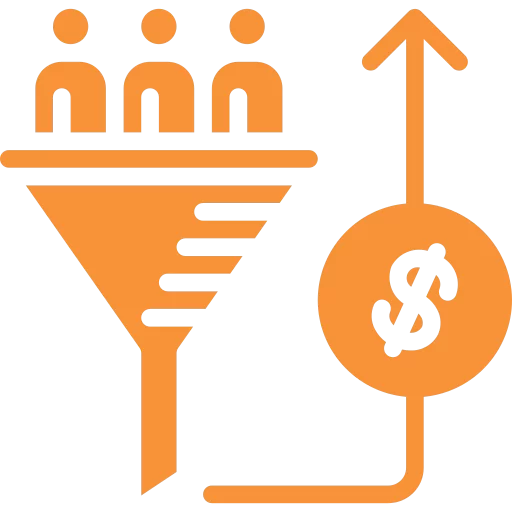 #5 Connect with more customers
With better data, you can derive deeper insights into visitor behaviour, and design more effective marketing strategies and site experiences that help you connect better with prospects and customers.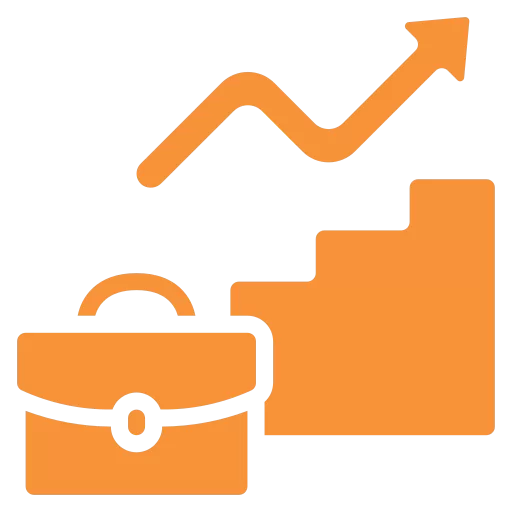 #6 Get the big picture
Be data informed. Keep your finger on the pulse of your business. Know instantly what's working and what's not, so you can keep refining your marketing activities to improve your impact and results.
What do great Analytics and CRO look like?
Effective website analytics helps us find out how users behave on your website. It turns data into insights.
Where do your site visitors come from?
How are they using your site?
What pages keep them interested or don't capture their attention?
While Google Analytics is a popular platform for discovering consumer behavioural patterns, it's not the only one we use.
Effective analytics is achieved through the identification, measurement, interpretation of relevant website data to tell the story of how people are interacting with your website, or not.
Effective conversion rate optimisation results in higher rates of completion of desired CTAs. Studies suggest that the average ROI of conversion rate optimisation (CRO) is 223%. The most directly profitable conversion goal is of course sales from an e-commerce website.
Here are some examples of how conversion occurs for site visitors at different stages of the buyer's journey.
Awareness stage. A user enters keywords in Google Search, and finds your business among the search engine results pages. They click on your link, and arrive at a how-to blog or landing page.
Interest stage. Having decided that what your business says is relevant to them, they click on a button to find out more about a specific topic, share your content, follow you on social media, or create an account.
Desire stage. The user continues to consider your offerings. They may engage in more of your marketing activities like participate in a free webinar, watch your live video feed, or enter a competition to win a prize.
Action stage. The user decides to complete your desired call to action, like buy a product, download an app or sign up for something they consider valuable.
Effective analytics guides effective CRO. What you need depends on what your data is saying. Activities may include a market review, customer survey, hypothesis testing, test analysis, website UI/UX redesign, tweaks in design and layout, changes in content or Call-to-Action button text or positions, and so on.
As a full-service agency, we collaborate closely with each client to figure out the best Next Steps to take in each unique case.
Digital analytics – more about our services
#1 – FREE Site Performance Health Check – Google Analytics (or equivalent)
First, let's get a snapshot of how your current website is performing. We can help whether you are using Google Analytics or a different platform. For instance, what data is being tracked, and are important things measured? Are you collecting the right data, or interpreting data correctly? Is tracking done properly? Is anything missing?
If you have not yet done any website analytics, that's OK too. We can guide you on what to put in place, and why it's important. Then we use the data to find answers that help your website,marketing efforts, and business as a whole perform better.
#2 – Analytics Strategy & Design
Now that you've taken the pulse of your website, we can help you dig deeper to find out:
what you want to change about your current situation
how it aligns with your larger business goals,
what a roadmap to your website objectives looks like,
what to prioritise next steps, and
how to get there.
#3 Web Analytics Implementation
This is the exciting part! Putting plans into action! And checking to make sure everything is working as it should. Ensure both business and technical project sponsors and experts are consulted to ensure everyone is on the same page as to what data is captured for analysis, how, by whom and for what purpose.
#4 Analytics Monitoring
While a lot of website analytics is automated, this is definitely not a Set and Forget undertaking. Now we analyse the data continually to gain a deep understanding of visitor site behaviour, especially after launching specific marketing campaigns.
#5 Analysis & Reporting
Here's where experience and human brainpower come in, though more of artificial intelligence (AI) is being applied to increase the speed and accuracy of analysis and reporting. The most important Google Analytics reports tell you, for example:
What percentage of visitors are on mobile devices?
Do people on desktops tend to put more items in their shopping cart?
Are more visitors clicking through from social media networks or search results?
Do you need to segment your audiences differently to get better results?
Which are your most popular landing pages? What is most important to visitors on those pages?
How fast are your pages loading and how does this impact the amount of time visitors spend on your site?
#6 Site Testing & Training
Armed with data, you can finesse countless elements of your website or marketing campaigns. Test for changes in impact like clickthrough rates, time spent on a page, and value of shopping bought.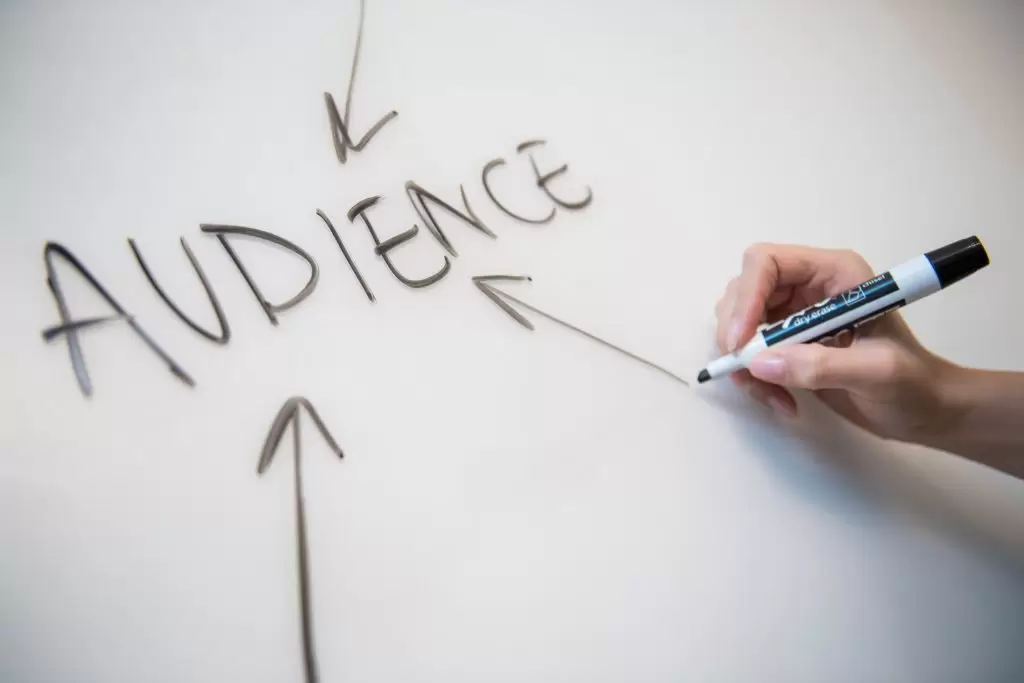 Conversion rate optimisation – more about our services
CRO increases traffic, leads, engagement, sales, revenue and profits. It starts with relevant data. We help you capture it, then conduct analysis to get information and insights to guide business-boosting activities. How cool is that! Profitable too!
#1 – FREE Conversion Rate Review
First, let's get a list of your existing conversion actions or Goals, and the initial percentage of visitors that are completing those desired actions. It's important at the discovery stage to also get an understanding of your overall business profile and goals. This will help you prioritise conversion metrics.
#2 – Conversion Strategy & Design
Now that you've taken the pulse of your website CRO, we can help you dig deeper to find out how to get from your current Point A to your desired Point B. Strategies we discuss may include:
Being clear about your business and marketing objectives.
What questions to ask in a user feedback survey.
Exploring what makes certain pages or products popular, to replicate that success factor to other parts of your site or marketing plan.
Reviewing the effectiveness of your CTAs.
Isolating a site or page element (for example, the CTA button, offer copy, web design) and doing A/B testing of alternatives to see which one leads to better conversion rates.
Ensuring that every phase of the buyer journey is addressed in site content and marketing plans.
User experience review to ensure it takes as few easy steps as possible for the user to complete desired CTAs (i.e., successful conversion).
Reviewing page loading speeds.
Discuss how to increase automated information gathering and favourable decision making. For example, by adding more FAQs, a chatbot, explainer videos, comparison tables, and more.
Design a coherent CRO strategy based on what you find out during the discovery stage.
#3 CRO Implementation
The above steps provide a strong foundation of what you choose to do first, and why. Next, we implement conversion rate optimisation activities. The general process is simple yet scientific:
Define an objective.
Create a hypothesis.
Design CRO tests.
Establish a baseline.
Analyse data.
Report on results and insights.
Update the hypothesis, and repeat the steps above.
#4 CRO Monitoring
You may be surprised that this is not just about looking at a bunch of statistics on a screen. It is investigative fact finding to reveal the reasons why people buy from you, or don't. Techniques include getting user feedback on your site, discussing user experience with the web design team, and getting firsthand experience of pre-sales, sales and post-sale processes.
#5 CRO Analysis & Reporting
Let the data guide you. Calculating conversion rate is simply dividing the number of completed CTAs by the number of total site visitors. What's more exciting is comparing the difference between rates before and after CRO activities.
#6 Site Testing & Training
As conversion optimisation activities generate more data, we form new hypotheses to investigate elements of your CRO activities, website or marketing campaigns to see where the impact lies.
FAQs – Analysis and CRO
What could Google Analytics tell me?
You can get a lot of detailed information about:
Acquisition sources – where visitors are coming from,
Audience profiles – who is visiting your site,
Behaviour – how they use your site, and
Conversion – what percentage of visitors are completing the CTAs you desire for your business (like downloading a report, signing up for a newsletter, or buying something).
What's the best way to organise my Google Analytics account?
Set it up so that it's quick and easy to generate reports that tell you what you need to know to make good business decisions. There will be a lot of information, but plan what information is important to your business and why, and for how long. For example, you may set up monthly reports of where traffic is coming from, and create a specific report for measuring the impact of a campaign with a lead-generation goal.
What's the best way to categorise my audiences?
Google Analytics calls them segments – ways to group site visitors by a certain characteristic. You can start with default segments to get an idea of what's possible. Then go deeper to customise segments that align with business goals and marketing hypotheses. For example, you could:
Compare organic search and paid search traffic segments.
Find out if your top buyers are from a certain location or a certain age group.
Explore if new or returning visitors are more likely to convert.
See which pages are the most popular among visitors.
How do I measure conversion rate?
There are many ways to define the specific measurable action or Goal that signals the completion of a desired call-to-action (CTA):
Attention – Spend more time on a page, visit more pages.
User action – fill a form, watch a video, download a report, click on an ad.
User interaction – play a game, take a quiz, leave a comment, share a blog.
Completion – The user arrives on a thank you page,gets a pop-up notification, or is fed a results page that is at the end of a sequence of actions you want them to take.
Why should I take CRO seriously?
You have already invested so much in your business, your website, and marketing campaigns. Now get better results out of those investments. CRO ensures that your website is working the best it can to move visitors through the buyer funnel, benefit your business, and not let you down unawares.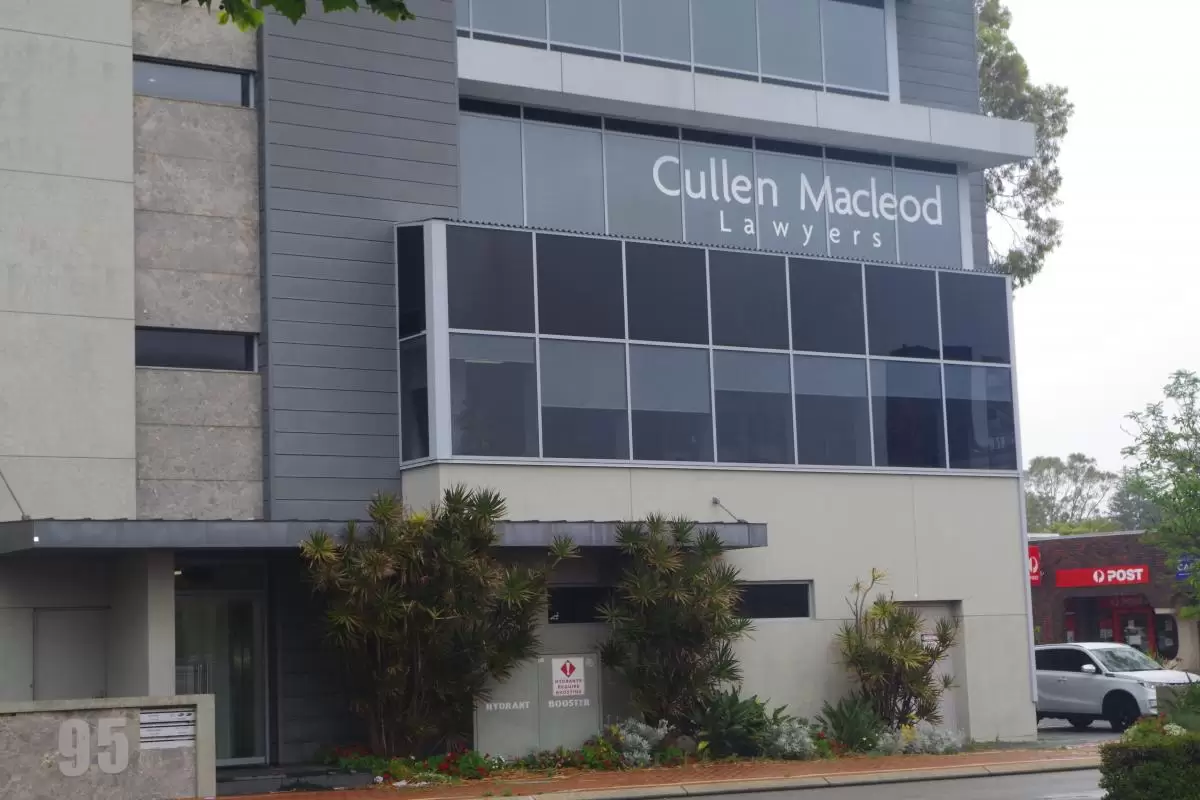 "I just wanted to say a huge thank you to you for your ongoing support, patience and assistance through this whole process. Your level of service has been outstanding, and pretty much set the bench mark for me in what really great customer service is – empathetic, useful, patient and highly knowledgeable. Thank you!"
Catriona Macleod
Cullen Macleod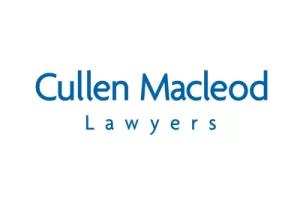 View our client range
Ignite Search is honoured and delighted to contribute to the Success Journeys of many ambitious businesses like the ones below.
To discover more about what we achieve for our clients, please check out our Case Studies page.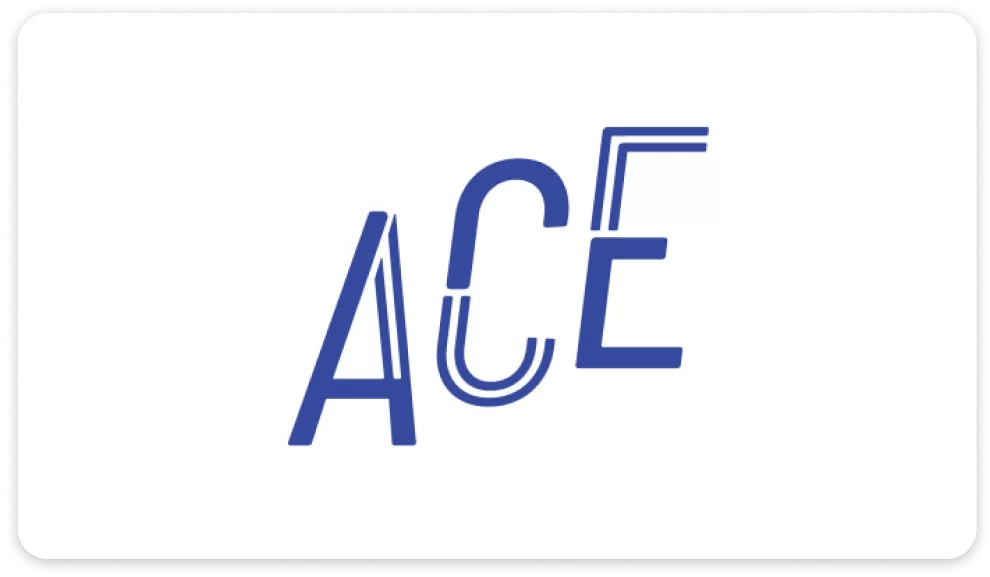 Let's chat
We're here to listen. Tell us your vision. Share the challenges you face. Together, let's discover ideas and explore actionable plans to achieve your business goals. Let us be your ally—to open up new avenues of impact and success!
Get a free quote
Ask us how we can help your business succeed.