Perth's Leading SEO Web Design Services
Web design without search engine optimisation (SEO) is only skin deep. A visually stunning website may be attractive, but without SEO, fewer people will know it exists in the first place.
What is SEO Web Design?
Web design refers to the visual aspects and layout of a website on the Internet, but it's not there only to provide the website with a 'pretty face'. The website of a business is its digital marketing hub, and intelligent web design helps it fulfil its purpose to get more people to notice, consider, engage with, and buy from the business.
SEO web design is a form of intelligent web design built with SEO principles in mind to help the website reap more SEO benefits. Smart marketers weave SEO into the whole website design process, and not leave it till the end.
Our SEO design services
User experience – UI/UX design
VIsual appeal – Graphic design
User-centric content – UX writing
Mobile-friendly design
Match current and emerging search methods
Why is SEO Web Design important for business?
SEO Web Design is important for effective digital marketing by making it easier for search engine bots to crawl and index a website's pages to understand what the business offers, then rank them highly in relevant search engine results pages (SERPs). This kickstarts a benevolent domino effect.
With good SEO web design, there are more opportunities for visitors to notice the site and click on it, enjoy its aesthetic attractiveness, navigate it easily, find it pleasant to use, browse content that sustains their interest, discover something of value to them, contact the business, engage with representatives to get more information that inform their buying choices, become a customer, tell others about it, and buy from it again. That's the successful onflow of digital marketing, and it starts with effective SEO web design.
SEO and web design professionals keep abreast of the latest search algorithm updates of dominant search engine Google and other popular search engines like Baidu, Yahoo, and DuckDuckGo, and know how to optimise for them. Such professionals help your business plan and implement the most effective SEO web design to increase your business performance.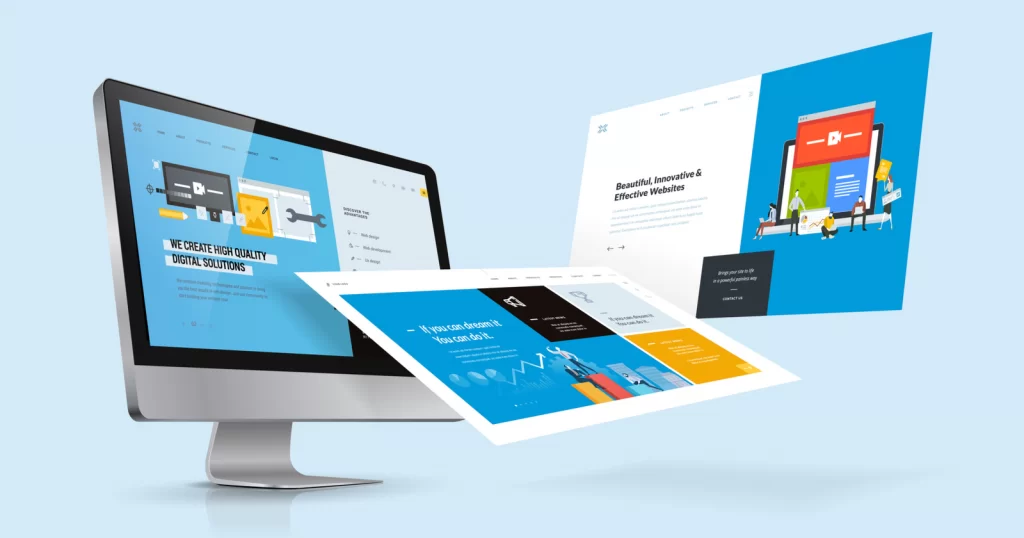 More about our SEO web design services
#1 – User Experience – UI/UX Design
Good web design takes user experience/user interface (UX/UI) into account to make it easy for readers (and search engine crawlers) to find and understand the information they need. Human users are then more likely to stay on your site during the flow of their search journey, so they are less likely to abandon your website. Search engine crawlers will index your pages better and improve their chances of ranking highly in relevant search results. Good SEO web design uses its full arsenal of SEO tools to support multiple elements of good web design to increase site visibility.
#2 – Visual appeal – graphic design
On the visible surface, important elements for SEO web design include layout, colours, font size, and font legibility. Deeper and more importantly it should also include UX writing, accessibility to disabled readers, proper tagging, relevant words in URLs, good descriptive image alt attributes, unique meta data for each page, code that complies with global W3C standards, UI/UX design and words on call-to-action (CTA) items like buttons, online forms, chat windows, and WhatsApp call buttons.
#3 – User-centric content – UX writing
Good UX writing is a part of SEO website design. Google found a 17% increase1 in their hotel search clickthrough rate when the text on their CTA button was changed from 'Book a room' to 'Check availability'. This reflects a more accurate understanding of what users are doing at that stage of the search, and what part of the buyer funnel they are in (still researching and have not gathered enough information to make a decision yet).
Another example is to keep your search results clean by getting search engines to skip indexing pages that are of no value to users (like testing pages). Effective SEO web designers know how to do this with a robots.txt file.
#4 – Mobile-friendly design
Another example of good SEO web design is designing UX/UI that works well for the smaller screens of smartphones and tablets, not just desktops and laptops. Since 2015, Google search algorithms have included mobile-friendliness as a factor; today, half of the 5.6 billion searches on Google per day are conducted on mobile devices2. The easier it is to read and find information on the screen of a mobile device, the higher the opportunities for successful user engagement and purchases.
#5 – Match current and emerging search methods
As technology advances, new ways to conduct online searches are made possible. As more people adopt new methods, the demand for them increases. Savvy SEO web design stays current on technology developments and user behaviour to propose strategies that ensure high site visibility and good results in SERPs for all types of searches besides text-based search. Examples follow.
Google dominates the global search engine universe with 94% market share in 20193. In Australia, 92% of searches are done in Google (June 2021 update)4. Good SEO website design includes creating content that is easy for search engine crawlers to find, understand, index, and rank.
Google Image Search was launched in July 20015, and by 2018 it accounted for more than 22%6 of all search engine searches.
Google launched voice search in 2011, and today in Australia voice search accounts for 57%7 of online searches.
Google launched video search in 2005, and within a year acquired YouTube which evolved into its video search engine, with 4.3% global market share in 20188.
Emerging integrated searches through Augmented Reality applications (where digital suggestions similar to search results pop up on a smartphone/tablet screen when a real live local location is displayed on the screen and Location is enabled), and Google Lens (which identifies things in images, as well as translates foreign text in images to English).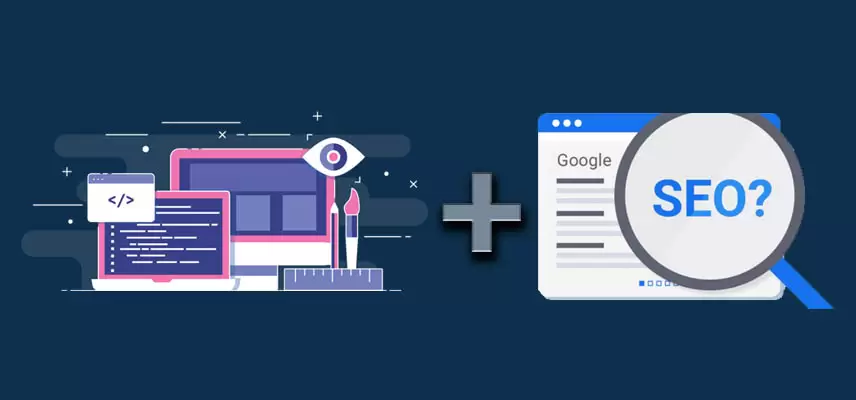 How to get great results from SEO website design
Make sure your web designer has strong SEO knowledge and experience, as well as the 'big picture' understanding of what helps or hinders effective website performance that benefits your business, so they can help you design, implement, and maintain a strong digital marketing presence for your business.
A sound SEO website design strategy should at least consider the following:
A deep understanding of what the business wants to achieve and a review of their current online profile.
Clear understanding of the desired outcome, and what it takes to achieve it, in terms of technical SEO as well as other SEO strategies.
Creating a look and feel that is easy for both humans and search engine crawlers to recognise, understand, and navigate.
Effective UI/UX for both desktop computers and mobile devices like tablets, laptops and mobile phones.
Ongoing intelligence on website SEO performance, as well as SEO search trends including augmented image, voice, video, or other searches, and the technical knowledge required to maintain SEO despite changes in the online environment or search algorithms.
Or, you could engage Ignite Search to do the work for you.
Why get Ignite Search to optimise your web page design for SEO
Because Ignite Search knows how to get real results.
Our track record includes achieving more than 1,500 Top Three Google rankings for our clients. We've been helping clients with SEO for more than 25 years. We ensure your content is shared and leads are generated through effective digital marketing services including SEO, paid search, content marketing. and more. We have worked with companies big and small so we know how to help clients build a great online presence, regardless of their starting point.
Most important of all, we don't practice questionable black hat techniques. Instead, we are committed white hat practitioners who deliver page optimisation in compliance with Google guidelines.
What next?
In summary, effective SEO design could make or break your efforts to improve your website and online business presence. Why try to juggle it yourself when you can get an expert to give it the focus it deserves?
To explore the value our friendly digital marketing consultants could provide, please contact us here or ring us on (08) 9467 9883.
"I just wanted to say a huge thank you to you for your ongoing support, patience and assistance through this whole process. Your level of service has been outstanding, and pretty much set the bench mark for me in what really great customer service is – empathetic, useful, patient and highly knowledgeable. Thank you!"
Catriona Macleod
Cullen Macleod
View our client range
Ignite Search is honoured and delighted to contribute to the Success Journeys of many ambitious businesses like the ones below.
To discover more about what we achieve for our clients, please check out our Case Studies page.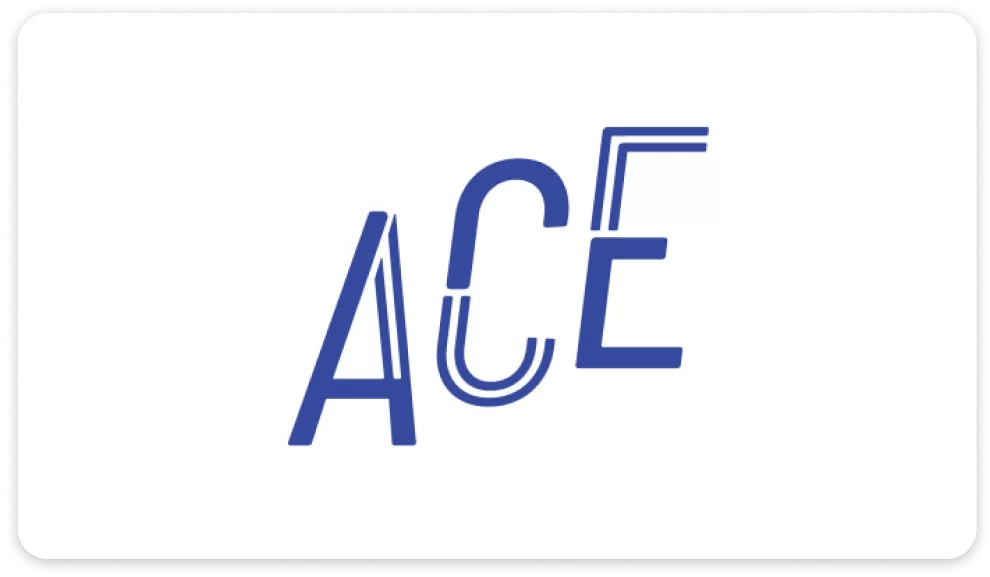 Let's chat
We're here to listen. Tell us your vision. Share the challenges you face. Together, let's discover ideas and explore actionable plans to achieve your business goals. Let us be your ally—to open up new avenues of impact and success!
Get a free quote
Ask us how we can help your business succeed.