Perth's Leading Facebook Marketing Agency
Facebook is the social media platform with the highest number of monthly active users worldwide (2.9 billion) and in Australia (16 million). Grow your business by creating a strong presence on this platform.
Our Facebook Marketing & Advertising Services
We help businesses map Facebook marketing and advertising activities that work for all phases of the customer journey.
While most focus on creating great experiences to bring people from the Awareness to Evaluation to Purchase phases of the customer journey, your Facebook activity could also nurture customers at post-purchase stages to create great Service and Loyalty experiences.
Facebook Strategy
Great results come from great planning. We help you align your Facebook strategy with your business goals to maximise impact.
Facebook Management
We harness Facebook Business Manager to ensure all Facebook activities run smoothly and that your community is looked after.
Facebook Campaign Design
Move potential customers along the Awareness to Evaluation to Purchase phases, and share great Service and Loyalty experiences.
Facebook Content Creation
Produce a variety of professional-looking text, image, video, animated, interactive, and other content to engage Facebook users.
Facebook Implementation
Share and schedule engaging content via Facebook posts, photos, polls, surveys, Live video sessions, Events, Groups, and more.
Facebook Monitoring
Delve into data analytics to know what's working and what isn't, inform future marketing activities, and hone Facebook success.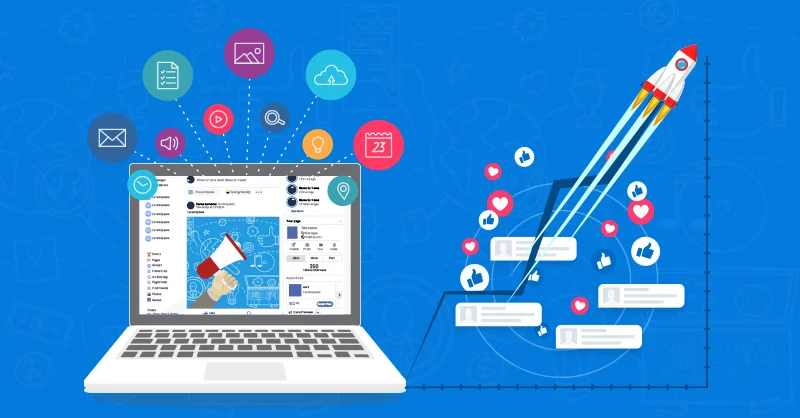 What are Facebook marketing and advertising?
Facebook marketing is about promoting your business on the Facebook platform. In practice, it is intimately linked to paid Facebook advertising.
Facebook marketing typically starts when a Facebook account user creates a business Page, then adds information to your business profile that makes it easy for people to find, like, contact, buy from, and share that page, or be redirected from that page to their business website.
Unpaid marketing activities to achieve these goals include posting content, launching polls and surveys, holding Facebook Life video sessions, creating Facebook Events for online or offline presentations or parties, and more.
Paid advertising formats include display ads, video ads in news feeds or in-stream within long Facebook videos, poll ads, carousel ads, slideshow ads, dynamic product ads, and lead form ads to choose from.
To reach exponentially more new Australian and global users using a fraction of manual effort, it pays to leverage more of Facebook's business functionality.
To reward users for progressing on every stage of the buying journey, Facebook marketing needs to be followed through with paid Facebook ads that's properly set up, implemented, monitored, and optimised.
Integrating marketing and advertising works smarter to increase web traffic and leads to boost sales and profits. Businesses typically find new customers with paid advertising, then move people along the customer journey through marketing activities.
Why are Facebook marketing and advertising important for business?
It is important to market your business on Facebook primarily to make it known to a massive audience (with all age groups 13+ well represented). Facebook provides cost-effective options, data-driven campaigns and agile budgets to do this.
The opportunity to connect with more people who value and will buy the products and services you want to promote and sell is tremendous. Facebook is a versatile platform that's not only great for increasing web traffic, brand awareness, leads and sales, but also increasing community engagement and growing brand audiences.
Facebook marketing is important for businesses who want to thrive by working smarter in competitive online environments, by leveraging the most up-to-date tools and trends to reach the largest audiences possible. This includes targeting and retargeting relevant audiences with precision through Facebook advertising, to nurture warm leads and achieve higher sales conversions.
How do I get great Facebook marketing and advertising results?
Great results combine great listening, strategising, planning, design, execution, monitoring, and honing of promotional campaigns. Informed Basing decisions on data-driven, informed input makes the best use of your time, skills, money, and effort. A practical consideration is to make decisions based on your current capacity to manage and maintain a social media channel and its campaigns, and not just decide you must be active on all the top three to five social media platforms simply because everyone else is.
Before you start on your Facebook marketing strategy, ensure it is guided firmly by a SWOT Analysis and Gap Analysis of where your business is now compared to where you want it to be. Identify what is needed to close the gap, in this case, specific to Facebook marketing.
Start with clear marketing objectives, and identify primary customer/buyer personas;
Understand the purpose, and strengths of the Facebook marketing and advertising platform and how relevant each tactic is in helping you close the gap between where you are now and where you want to be;
Conduct research to shortlist Facebook users or groups that are most likely to derive value from your service and product offerings and campaign intent;
Craft the best value proposition with the best message for targeted Facebook audiences,
Identify what messages are most effective and when they should be displayed for best results.
Map out your Facebook marketing and advertising goals, resources, roles and implementation plans;
Launch your campaign, and also publicise it on other marketing channels where appropriate.
Track it constantly to understand how target audiences are engaging with your efforts, and deal with any issues that arise along the way
Analyse campaign data to derive insights on which to make decisions to change elements of your campaign to optimise its effectiveness.
Don't forget to celebrate progress and goal achievements, and review the whole process for improvements and then do it all again.
When you involve Facebook marketing expertise early in the planning stage, you can best leverage their skills and experience instead of figuring everything out in-house. So, consider engaging our Facebook marketing and advertising agency to help you achieve great results.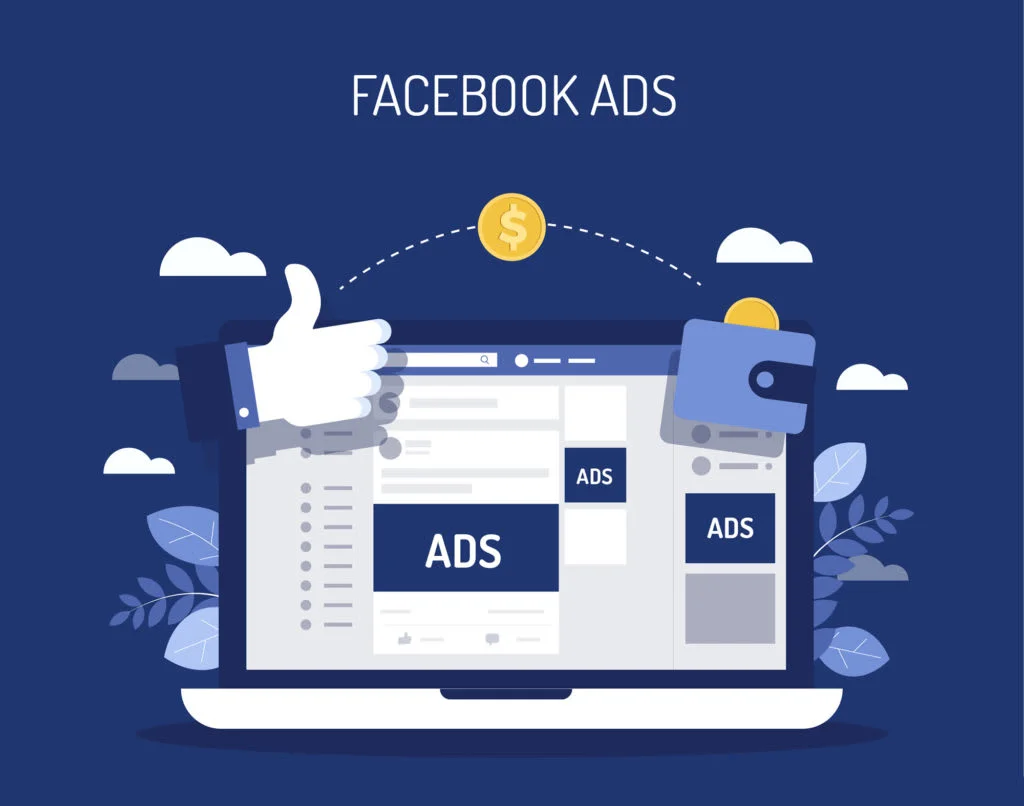 Why get Ignite search to help with your Facebook marketing and advertising?
Because we know how to get real results. We ensure your content is shared and leads are generated through effective digital marketing services including social media marketing, SEO, paid search, content marketing. and more. We have worked with companies big and small so we know how to help clients build a great online presence, regardless of their starting point.
What next? Leverage our social media marketing agency
In summary, Facebook marketing and advertising could be a profitable part of your marketing strategy. Why wrestle with it yourself when you can get an expert to do it for you?
To explore the value our friendly digital marketing consultants could provide, please contact us here or ring us on (08) 9467 9883.
"I'm the happiest guy in the world because obviously, you know, they (Ignite Search) helped me a lot for my marketing campaign. And also, you know, with the products that I sell on the website that you know, I offer the premium products to the customer, especially the Musang King Durian and the Toothfish, and everyone loves it. They helped me throughout the process, how to do the marketing campaign and how to work my way out to get the best service to my customer. So I want to take that opportunity to thank everyone, including the founder, Cheech, and man, you helped me a lot and I really appreciate for your helpng and it has been a pleasure working with them. "
Danny Le
EZ Foodies
View our client range
Ignite Search is honoured and delighted to contribute to the Success Journeys of many ambitious businesses like the ones below.
To discover more about what we achieve for our clients, please check out our Case Studies page.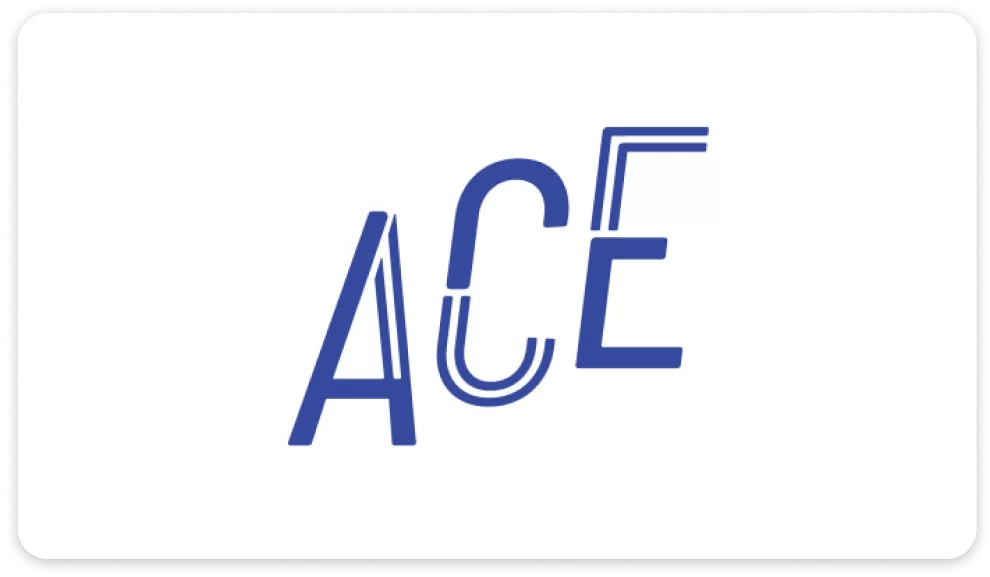 Let's chat
We're here to listen. Tell us your vision. Share the challenges you face. Together, let's discover ideas and explore actionable plans to achieve your business goals. Let us be your ally—to open up new avenues of impact and success!
Get a free quote
Ask us how we can help your business succeed.