Perth's Leading SEO Reputation Management Services
This page explains what SEO reputation Your online reputation affects SEO. More than 3 out of 4 consumers are influenced by online reviews in their buying decisions, and 1 in 2 only use businesses that have four or higher star ratings.
What is SEO Reputation Management? 
The reputation of your business refers to what you are known for, and what people associate with it, good or bad. It is the perception of your business, and not necessarily its true profile. Your SEO reputation refers to what is associated with you or your business in online search results, particularly on Page 1 of Google, the dominant global search engine.
At the SEO level, managing this requires a strategy that creates more positive associations in important places like Page 1 of Google search results. The SEO strategy should be integrated with responses at other levels as appropriate within the scope of public relations and crisis management. What strategy should be used depends on how the negative reputation occurred in the first place, and what is within your sphere of influence. SEO reputation management is also called ORM, or online reputation management.
While SEO reputation management is like public relations as both manage information to shape the public image of a business, PR managers mainly do so through media channels, events, and in-person publicity, and SEO managers do so through optimising the online presence of a business (primarily through its website and social media pages, and also in other ways). SEO reputation management could be considered a component of public relations. Most people have not heard of SEO reputation management, but the more businesses rely on their online presence to succeed, the more SEO reputation management will become.
SEO reputation management is ideally an ongoing proactive business activity, but the reality is, most people don't prioritise it (yet). It becomes most critically needed as a defensive response against intentional unfavourable online brand mentions online, as we want to control and minimise the damage such unfavourable mentions may inflict on the business and its brand. Specifically, we want to address the negative association of keywords which are important to that business or branded keywords which are the name of the business, particularly if it appears on Page 1 of a search engine's results).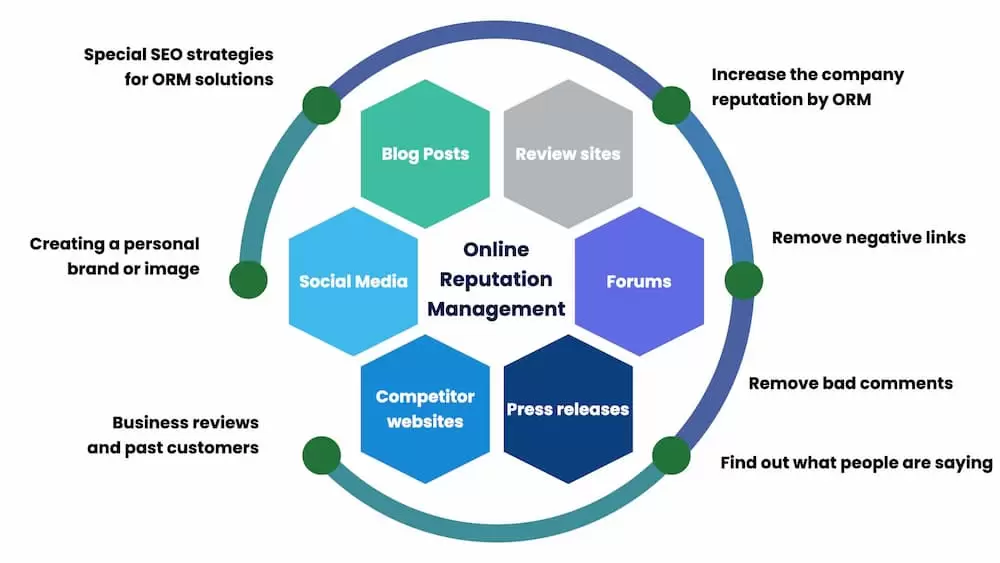 Why is SEO reputation management important to my business?
SEO reputation management manages your online presence and reputation, which will only become more important as more consumers rely on online reviews and business reputations to make buying decisions. BrightLocal reported in their annual survey on consumer reviews in 2019 that 90% use the Internet to find local business, 82% read online reviews, and 97% read businesses' responses to reviews1.
Multiple business risks
At the SEO level you risk losing your hard-earned organic search traffic, and if that negative reputation is already viral, paid search (PPC) will become less ineffective because the influx of negative organic search results means more would have clicked on negative links and read unflattering things about your business, and thus fewer people will click on your advertisement and convert browsing into sales for your business.
At the business level, the shockwave of negative SEO reputation and a tarnished public image can ripple into a loss of brand equity, plummeting stock value, a reduction in customer confidence and revenue, and a spike in crisis, public relations and operational expenses to clean up the mess behind the negative SEO.
Ignorance is not bliss
If you, as a business owner, are unaware of existing online negative associations with your branded company, product or directors' names, you may already be losing credibility and business due to sheer ignorance. It benefits you and your business to be diligent in checking on your online reputation, and know what to do if it's not favourable.
Prompt action minimises damage
A single negative online association with the business carries the risk of going viral, with the spark of negativity starting a wildfire of bad online publicity that could burn out of control. It's best to nip unfavourable associations in the bud. Ideally, have a SEO reputation management strategy before you need it, as a form of risk management or crisis management planning.
Examples of negative SEO reputation
The actions needed to change a negative SEO reputation would depend on its nature and origins.
Types of negative SEO reputation
A customer who is unhappy with Company A's service gives it a low rating on Google Reviews, a negative Facebook post or comment, or a scathing video review on YouTube.
Company B is unfavourably mentioned in a written feature, expose, or breaking news article which gets reported on major news channels online.
An employee in a named steakhouse posts a pranking video of food being mishandled unhygienically in its commercial kitchen on YouTube. It doesn't matter if the footage is real in this case, and whether the intent was malicious or silly; the video goes viral and dominates Page 1 of Google search results for that steakhouse.
Your business has improved a lot after a negative incident 10 years ago, but that old news still appears on Page 1 of search engine results like a ghost that refuses to be put to rest.
A hacker has hacked your site and flooded it with objectionable keywords, gotten it de-indexed, conducted identity theft with fake profiles, generated fake negative reviews to influence your search rankings, or linked your website to dodgy sites.
All the above situations are picked up by search engines to produce negative SEO results. The methods required to counter the negative Page 1 Google search results and make them more positive involve online as well as offline ingenuity to reduce negative associations as well as increase positive associations.
How do I get great SEO reputation management results?
Have a strategy that covers all levels from big picture to technical details, and be mindful that you may have to deal with strong emotions (in others as well as within yourself), not just facts. The same SEO tactics and online channels hurting your brand could potentially be used to restore or re-establish it, when you compose yourself emotionally, and respond with positive and constructive messages to demonstrate that you care about making things right.
Ways to manage negative SEO reputation
To counter hacks, get an inhouse or outsourced cyber professional as soon as possible to secure your web domain and social media presence, and an SEO professional to undo any technical SEO damage, and launch positive SEO actions as soon as possible, because results need time to take effect.
To respond to bad reviews, let your SEO professional collaborate closely with your public relations and crisis management teams as required to take positive actions and release positive messages online that demonstrate a clear-headed authoritative response to the SEO negativity. Definitely do not get into a defensive argument with people who have posted negative remarks about your business; this will hurt your brand even further.
To manage a PR crisis from a viral video, activate your crisis management or PR campaign, get a proactive message across online in collaboration with your SEO professional to reclaim page 1 search rankings from any gossip and vitriol surrounding the crisis trigger, and or shift social media buzz from negative comments to positive ones.
Good SEO reputation management is tailored to each unique scenario and draws from SEO knowledge to build short term and long term brand equity for your business. It should draw from other SEO tools like on-page SEO, off-page SEO, and backlinks, and other digital marketing considerations like content marketing, design, and branding.
For example, knowing that 97% of consumers read businesses' responses to reviews2, we would recommend you have a system in place to respond elegantly and promptly to any online comments to build your digital and SEO reputation with positivity.
Leave it in our good hands. Ignite Search has a versatile set of such tools, so we welcome you to discover how you could leverage our expertise.
Why get Ignite Search to help manage SEO reputation
Because we know how to get real results.
Our track record includes achieving more than 1,500 Top Three Google search engine rankings for our clients. We've been helping clients with SEO for more than 25 years. We ensure your content is shared and leads are generated through effective digital marketing services including SEO, paid search, content marketing. and more. We have worked with companies big and small so we know how to help clients build a great online presence, regardless of their starting point.
Most important of all, we don't practice questionable black hat techniques. Instead, we are committed white hat practitioners who optimise pages in compliance with Google guidelines.
What next?
In summary, diligent SEO reputation management could protect business value and reduce business risk, and make a big difference to your peace of mind. Don't leave it till crisis breaks, let us help you set up robust practices to minimise nasty surprises when negative SEO hits your business.
To explore the value our friendly digital marketing consultants could provide, please contact us here or ring us on (08) 9467 9883.
"I just wanted to say a huge thank you to you for your ongoing support, patience and assistance through this whole process. Your level of service has been outstanding, and pretty much set the bench mark for me in what really great customer service is – empathetic, useful, patient and highly knowledgeable. Thank you!"
Catriona Macleod
Cullen Macleod
View our client range
Ignite Search is honoured and delighted to contribute to the Success Journeys of many ambitious businesses like the ones below.
To discover more about what we achieve for our clients, please check out our Case Studies page.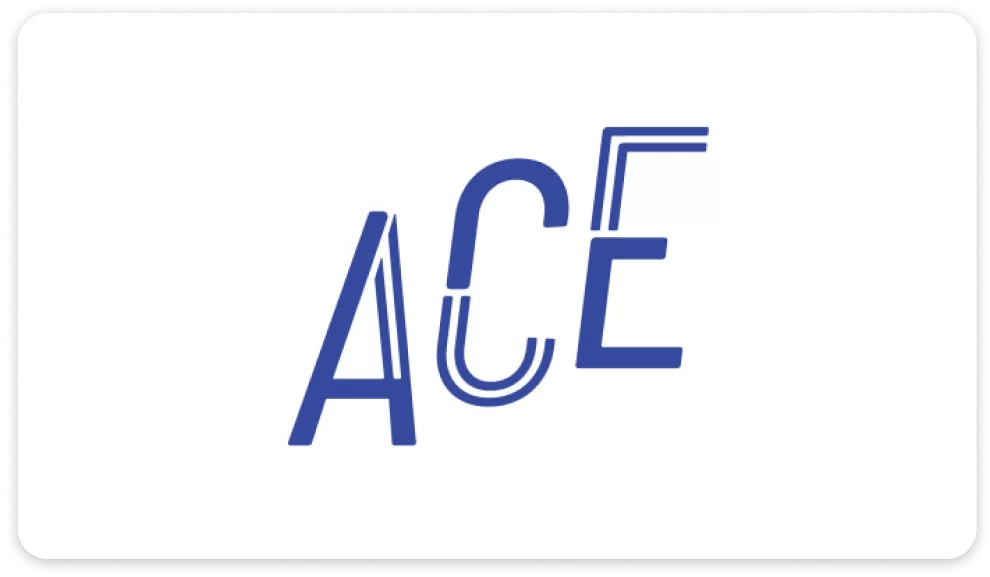 Let's chat
We're here to listen. Tell us your vision. Share the challenges you face. Together, let's discover ideas and explore actionable plans to achieve your business goals. Let us be your ally—to open up new avenues of impact and success!
Get a free quote
Ask us how we can help your business succeed.