Perth's Leading Chinese Marketing & Advertising Agency
Our full-service digital marketing agency helps Australia-based companies succeed in lucrative Chinese-speaking markets, and vice versa. That's in China, Asia, Australia, and more.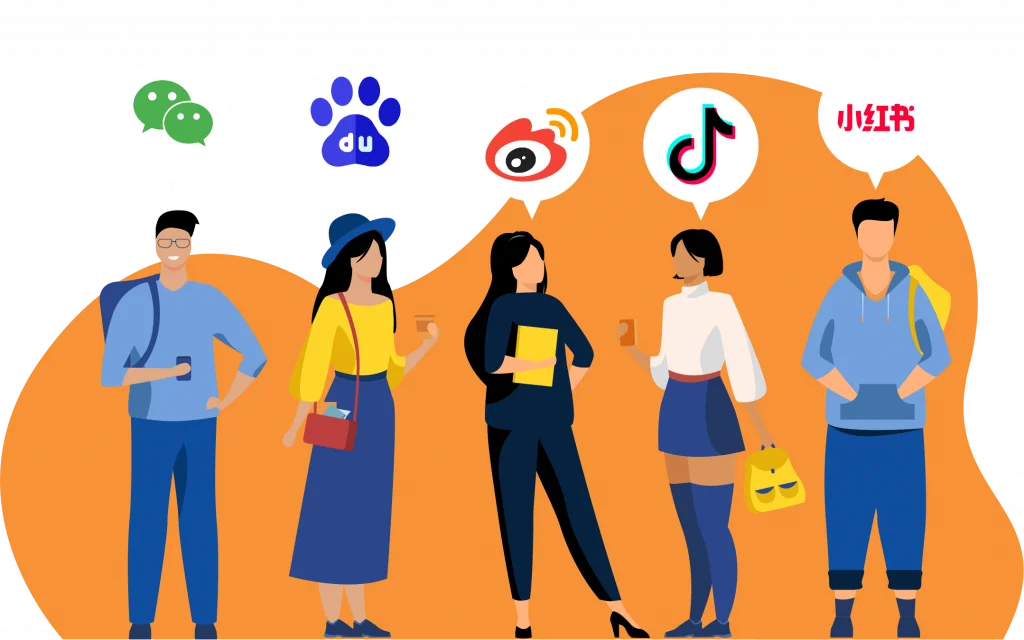 Our Chinese Marketing & Advertising Services
Chinese-speaking Internet, social media and e-commerce landscapes can be very different from the English-speaking world. Ready to expand your business reach? We help you gain valuable vantage points and navigate the Chinese online universe like a pro.
While online trends are dynamic and may shift quickly, you can reach the largest, most active audiences (or, the most 'eyeballs') through these key services, which we provide.
Overview of Chinese marketing approaches with the widest reach
WeChat digital marketing and ads
This platform is like WhatsApp and Facebook, but a lot more. It has more than one billion monthly active users. China's most popular messaging app that integrates shopping, bill payment, flight and ride bookings, hotel bookings, flight booking, money management, and a lot more. Powered by QR codes and mini programs.
Weibo digital marketing and ads
This platform is like Twitter, Facebook and Reddit but not quite. Businesses can potentially reach 530 million monthly active users through KOL campaigns, lotteries, advertising, and cross-promotional integration with Taobao/Tmall e-commerce platforms.
Chinese SEO and SEM (Baidu)
Like Google, with search technology optimised for local Chinese language requirements. It has 75% market share and 222 million active users daily. Includes cross-platform campaigns to reach Chinese audiences travelling or living outside China.
Key Opinion Leader (KOL) marketing
Like influencers, but different. Marketers consider it the most cost-effective means of gaining new customers. Provides authority and guides consumers to filter digital clutter. Also covers niche marketing opportunities through the rising of KOCs – Key Opinion Consumers. The industry is estimated to be worth $15 billion.
6 benefits of Chinese marketing with Ignite Search digital crew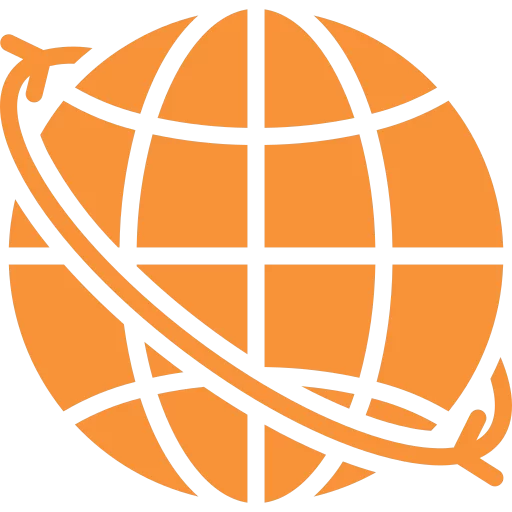 #1 Lucrative global markets
"The potential business reach is beyond phenomenal.
In 2021, the 940 million Internet users in China is only 65% of their population and growing.1.3 billion people speak Chinese worldwide. 39.5 million Chinese live in 130 countries outside China. We help you win in this unique and lucrative digital space. "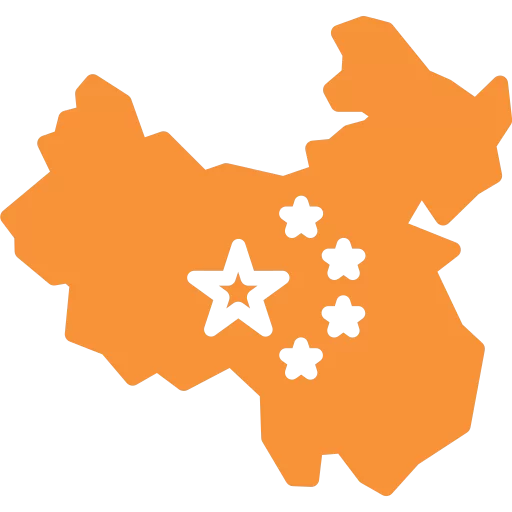 #2 Up to date on China
"The unique sociopolitical and economic forces that shape China's digital landscape bring both risks and opportunities.
We stay current on what's happening in the Chinese digital space to help you succeed in unfamiliar territory. Let us be your ally to profit from opportunities and mitigate business risks."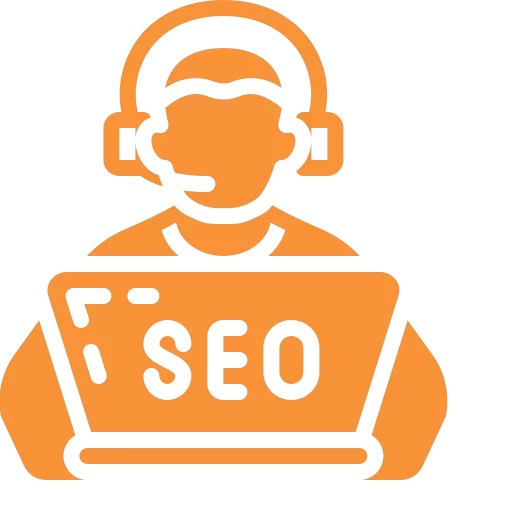 #3 Full agency capabilities
"Examples? We customise your Chinese digital marketing and SEO strategy.
Increase conversion rates. Plan KOL marketing. Translate content. Setup WeChat and Baidu Analytics correctly. Produce ads for Xiaohongshu. Manage, schedule, implement, track, refine. Interpret user behaviour. Share insights. And more."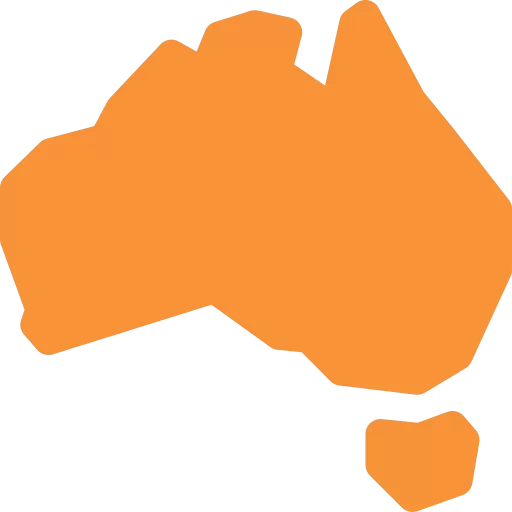 #4 Australian street cred
Our full-service Perth-based Chinese digital marketing agency has been active since 2017, and our English-speaking agency since 2014.
We connect Australian businesses with Chinese audiences. Chinese markets hold high regard for Australian quality, safety, and prices. Make yourself known to reap the rewards.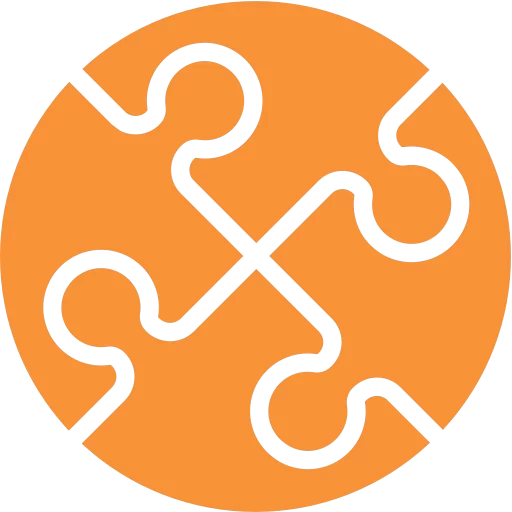 #5 Multi-disciplinary team
Our experienced team members have produced great results for more than 20 years.
With SEO, CRO, web design and development. With branding, digital advertising, social media marketing, content marketing, and more. Let our agency be your bridge and superhighway between the English- and Chinese-speaking worlds.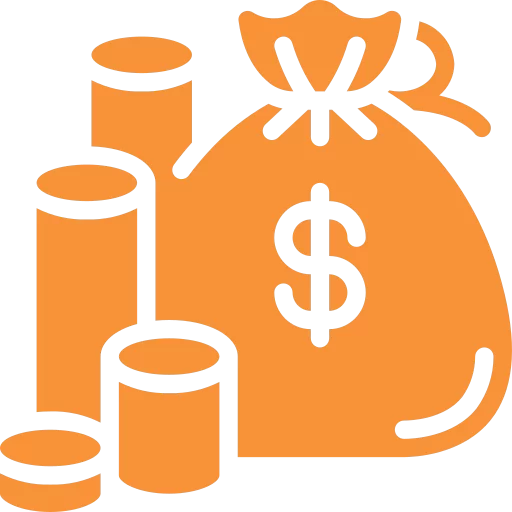 #6 Win leads and sales
Our approach to digital marketing is results focused. We help you cover all phases of the buyer journey.
Find better ways to build awareness, boost interest, increase desire, and convert prospects to customers. We are experienced in multiple disciplines, and enjoy achieving great outcomes for our clients.
Effective Chinese/China marketing is way more than just WeChat
Chinese marketing primarily means marketing to people located in China. It can also be extended to reach Chinese-speaking people in Asia and around the world.
Why enter this market? The potential reach is massive. And still growing.
High domestic consumption contributed 63.4% to economic growth in 1Q 2021.
There are several popular festivals throughout the year which can result in a 7x to 20x increase in online purchases of both domestic and imported goods.
In China (based on actual 2020 figures reported in Statista), the potential reach is a total population of 1.4 billion people, with 70% already on the Internet (988.99 million).
Between 2020 and 2021, 85 million or 10% more people in China gained access to the Internet.
Actual figures for Internet users in China who are on social media was 96% in 2019 and estimated to be 100% by 2020.
Worldwide, the estimated reach is 1.3 billion Chinese-speaking people.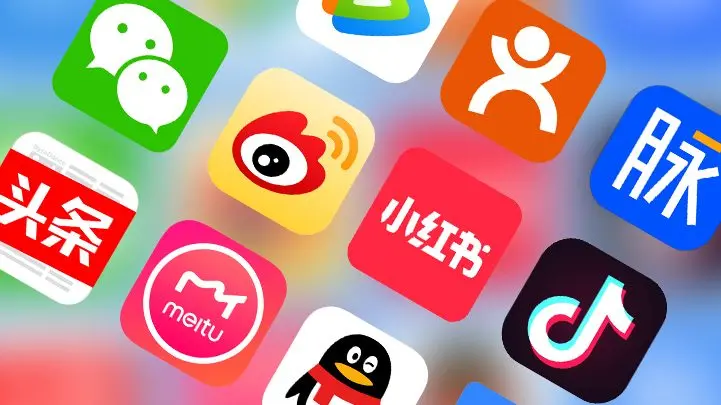 6 ways to get great results from Chinese marketing
Successful Chinese marketing requires an understanding of the unique Chinese market. Its politics, economics, culture, sociology, psychology, and language shape intent, perceptions, and digital behaviour differently from the English-speaking world.
Key approaches are:
Chinese digital marketing and branding strategy
Chinese language websites
Chinese mobile marketing
Chinese social media marketing
Marketing on Chinese e-Commerce platforms
Other Chinese marketing platforms
#1 – Chinese digital marketing and branding strategy
We start by understanding a client's business intent and challenges., then:
discuss plans to close the gap between where they are and where they want to be.
customing strategies that help businesses navigate the unfamiliar Chinese market and enter uniquely Chinese niches.
Examples of customised strategies are to:
Establish a Chinese branding strategy with Artificial intelligence (AI) enhancements;
Launch a Chinese social media strategy with account setup and verification, design, implementation, monitoring and management.
Plan, execute, monitor and evolve Chinese native digital advertising on key social media and e-commerce sites.
Chinese luxury marketing that taps into an interest in consumption upgrades.
#2 – Chinese websites
Websites are a core digital marketing asset in any language. Our Chinese digital marketing crew helps you contextualise local intent, wants and needs.
Web hosting, design and development – This is not language-based, yet there are some visual and user experience (UX) elements that Chinese markets prefer. Technology include WordPress, Bootstrap, CSS3, HTML5.
Content translation – Helping Chinese and English speaking people understand each other. Bridging cultural and linguistic gaps to connect with better rapport.
Content creation – This goes beyond Chinese text. We also create images, audio, video, interactive content, and more that appeal to Chinese audiences.
Chinese copywriting – Writing to persuade Chinese audiences, and leveraging the unique subtleties of a language rich in imagery and homophones (where many words sound alike).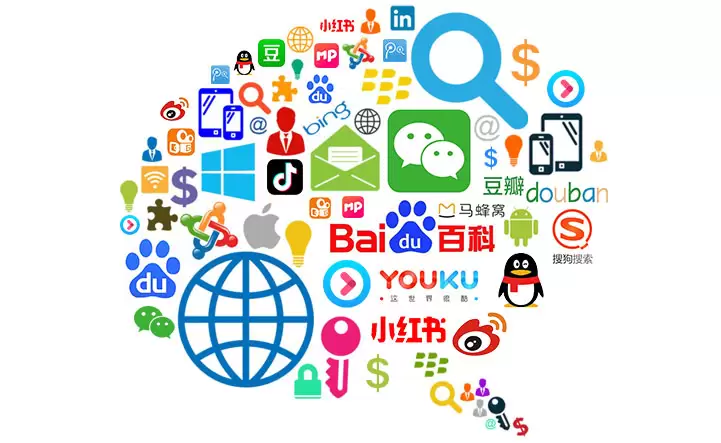 #3 – Chinese mobile marketing
Mobile transactions are a way of life in China. 97% of Internet users in China use mobile devices. From first-tier urban cities, mobile phone update is increasing in 2nd-tier and lower-tier cities in more remote regions. This brings new market segments that businesses can appeal to.
We can also draw inspiration from China's most rapidly growing mobile app, social e-commerce platform Pinduoduo that went viral for discounted group buys targeted at seniors from lower-tier cities.
Mobile-first app development – Adapted to Chinese behaviour including WeChat or Weibo linkage, mobile SEO on Chinese search engines, QR codes, mobile payments and more.
Mobile mini sites and promotional pages – We can implement a range of strategy-led mobile marketing initiatives through a single promotional page or a collection of pages through mini sites that showcase your business offerings in detail.
WeChat apps and mini-sites – Users in China can't get enough of WeChat mini-programs. WeChat virtually has its own app store. These are deep and interactive ways your business can add value to mobile-first users in China.
#4 – Chinese social media marketing
Do not think of Chinese social media as equivalent to western ones, because they are not. For example, Some think of Xiaohongshu as a Chinese Instagram, but its functionalities are a blend of what's on Pinterest, TripAdvisor, and Amazon.
The percentage of Internet users on social media in China increased from 89% to 96% between 2017 and 2019. This will only continue as Chinese social media keeps providing more value to Chinese audiences.
We are experienced in setting up, managing, reviewing analytics and reporting on Weibo, WeChat, and Baidu performance, and more. There is a long list of Chinese social media platforms to suit each marketing purpose.
#5 – Marketing on Chinese e-Commerce platforms
China has the largest online shopping market after the US. It was worth about 10.9 trillion19 yuan (about AUD$2.3 trillion) in 2020, when there were more than 782 million shoppers online. And it is still growing.
Snapshot of key players and marketing channels in Chinese e-Commerce:
Mobile payment solution – Alipay
e-Commerce platforms – Taobao, Alibaba, and more
Native advertising – In-app ads and SEO
#6 – Other Chinese marketing platforms
Depending on your business intent, we could also evaluate the relevance of other Chinese e-commerce platforms (e.g., Taobao, JD.com, Tmall, Alibaba), Youtube (Youku), TikTok (Duoyin), Instagram (Xiaohongshu) and so on.
Linkedin is not blocked in China, but its principal Microsoft announced plans in October 2021 to replace it with a China-specific version for job searching only without social media features. Statistics from 2016 suggest its membership size is only a third of Dajie (30 million users) and half of Tianji (20 million users).
The vantage points our Chinese marketing agency provides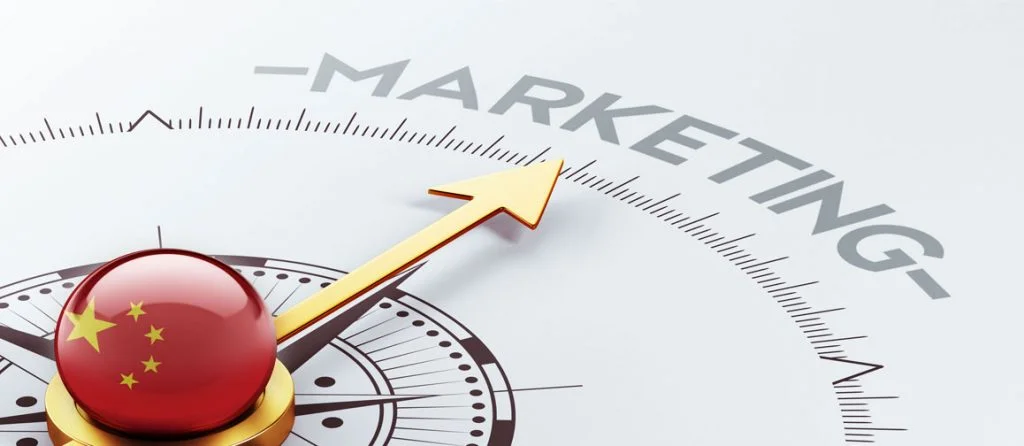 Ignite Search helps you design relevant marketing activities for all the above platforms and more. We also draw on relevant areas of expertise from our full-service English-speaking agency for powerful synergy.
Contact us to find out what else we could do for you. We offer a winning combination of people, services, systems and processes to help you win in Chinese marketing
People
Our Chinese marketing specialists are based in Australia and China, so you have the best of both worlds. An understanding of western markets synergised with the knowledge of local Chinese marketing landscapes. Relevant credentials include certifications from Baidu, Google, Ali Cloud, Tencent, the National Accreditation Authority for Translators and Interpreters (NAATI) and more.
Services
Our Chinese marketing agency helps business clients figure out the 'why, what, who, how, when, and where' of creating compelling content that appeals to targeted Chinese audiences. Each strategy and campaign is unique to the specific market scenarios and business goals of each client.
Systems
As digital warriors and knowledge workers, geographical location is no barrier to the contribution we can bring to your business. We use an integrated system of leading software to hold meetings online, produce great work, provide responsive customer service, and collaborate successfully with good humour among multiple client-side and agency-side parties.
Processes
Our Plan Do Check Act cycle ensures that our content marketing activities sustain a long term impact, with clear version control, transparency, task prioritisation, and responsive communication. When you work with the right agency, no matter how crazy deadlines tend to get, the process of producing marketing content is smooth, collaborative, mentally stimulating, and lots of fun. That has been our fortunate experience, due to the nature of the work as well as the nature of our team.
We would love to help boost your business standing and performance with Chinese marketing services. Let us assist you in exploring 1.4 billion possibilities!
FAQs – Chinese Marketing & Advertising
What exactly does a Chinese Marketing Agency do?
We help your business create a presence in the exciting Chinese market. We support and extend your sales and marketing team with additional capacity and specialist marketing capability for a unique market.
What are the benefits of using a Chinese Marketing Agency?
Our Agency helps you make sense of the unique Chinese digital landscape. And guides you on what needs to be done differently to get great marketing results. Many world-popular social media platforms are banned in China. China has their own unique history of digital market development. Different platforms that serve different socioeconomic purposes. Users have different intentions and digital behaviour profiles.
What makes Ignite Search different from other Chinese marketing agencies?
Here's how you get the most up-to-date technical and professional expertise that our dedicated team possesses.
● We provide multidisciplinary and bilingual expertise. From offices in Australia and Shanghai.
● We navigate both the English and Chinese speaking digital worlds with ease.
● We live and breathe digital marketing. Outsourcing leverages the time, attention, capability and capacity we take to stay current on Chinese digital marketing trends. So we can get the best results for you.
Which industries should use Chinese marketing?
Australian exports from diverse industries are popular with China. Mining (iron ore, gas and coal) and education top the list. Yes, tourism has been affected by COVID-19 in a big way. This doesn't change the fact that the pandemic situation itself presents opportunities to drive new ways to engage online. The most resilient and innovative businesses continue to find ways to expand markets, adapt to China, and increase capability. Don't get left behind. For example, is there anything in the China-Australia Free Trade Agreement (ChAFTA) that could benefit your market expansion? Potential benefits are significant for these industries:
● Agriculture
● Agribusiness
● Resources/energy manufacturing
● Manufacturing
● Professional services across a range of industries.
How do I decide if my business needs a Chinese marketing agency?
If you are looking for new lucrative markets to generate new revenue streams, looking east (and north) is definitely the way to go. Let us help you succeed. How much does Chinese marketing cost? This depends on many factors. Why not have a friendly chat with us to figure out what you need? Our project and hourly rates depend on your priorities and budgets, and more. We welcome your questions and look forward to recommending something that works for you at all stages of your business growth.
View our client range
Ignite Search is honoured and delighted to contribute to the Success Journeys of many ambitious businesses like the ones below.
To discover more about what we achieve for our clients, please check out our Case Studies page.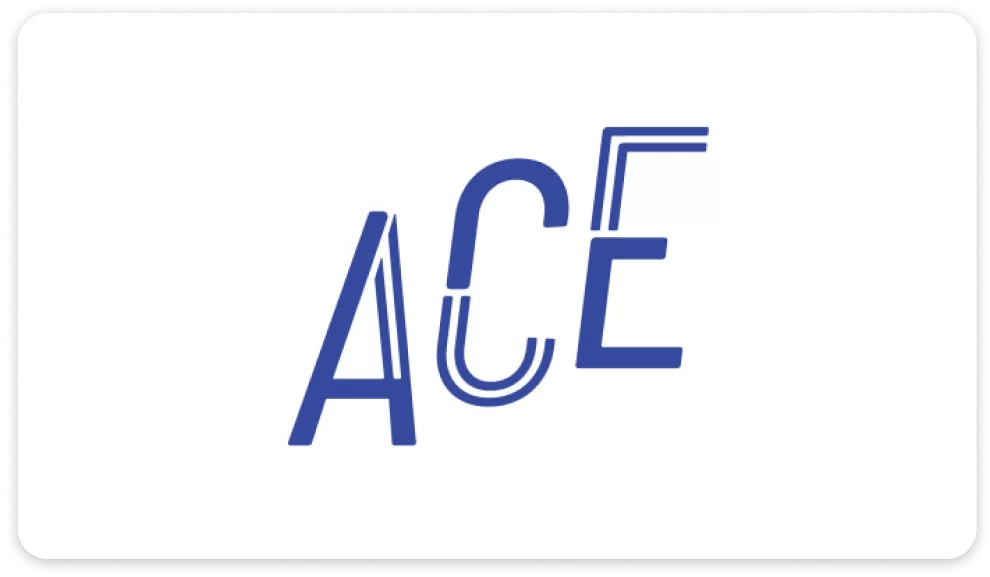 Let's Talk
We're here to listen. Tell us your vision. Share the challenges you face. Together, let's discover ideas and explore actionable plans to achieve your business goals. Let us be your ally—to open up new avenues of impact and success!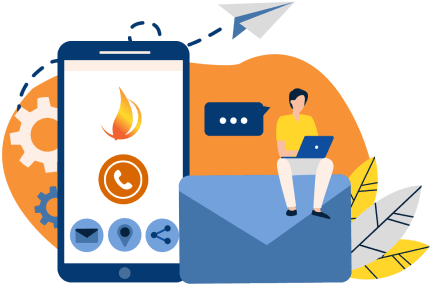 Get a free quote
Ask us how we can help your business succeed.