Delivering Perth's Leading Logo Design Services
Both visual and symbolic in impact, a logo creates lasting impressions of what it represents. A well designed logo is a business asset that provides focus for building your brand and market value.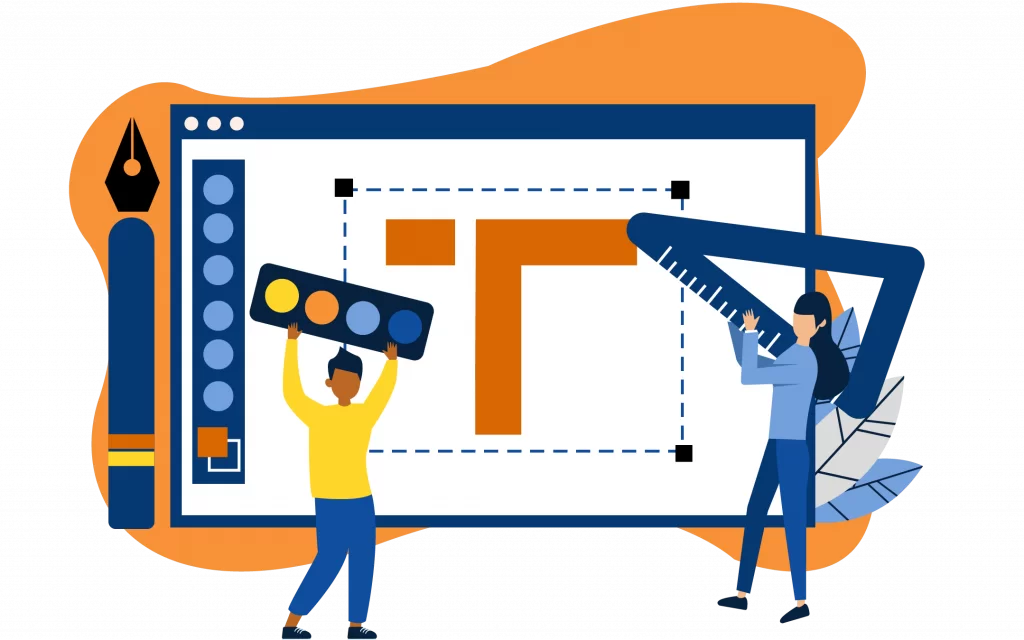 Our Logo Design Services
Graphic logo design
Logo and brand identity suite design
Logo design and branding strategy
Logo design and brand trinity development
Logo and business cards design
Logo and corporate stationery design
Why is logo design important?
Effective logo design strengthens the brand presence of your business. A logo by itself may look good, but has little power. Its power comes from the linking, in people's minds, of the logo and their interactions with your business. This forms a perception that determines your brand value to them. The effect of that perception can be phenomenal when widely shared.
Great logo design thus drives and supports your efforts to gain awareness, connect with people who value your offerings, build trust, and nurture long-term customer relationships. All of this can fuel greater market presence and profitability.
A strong logo helps a business to attract attention and gain awareness in a busy visual landscape and competitive marketplace. It identifies you and becomes a symbol of the experiences your business creates for the people it interacts with.
In time, your logo becomes a powerful way to connect with people. Done right, your logo creates positive associations with your business that attracts people who want what you stand for and provide.
A well-designed logo suggests professionalism and credibility, and is a business asset that builds trust in the reliability and consistency of what you provide.
Your business logo and brand identity suite should evolve with the aspirations and growth of your business. This symbolises that your business stays fresh and relevant as you nurture more customers. As your logo consistently provides a focal point for reliable excellence in your field,
The brand equity build-up from brand nurturing can lead to increased profitability for your business. Customers know and value what you provide and stand for, and are willing to pay more for it.
As you can see, effective logo design is not only skin deep, and can make a difference to business performance.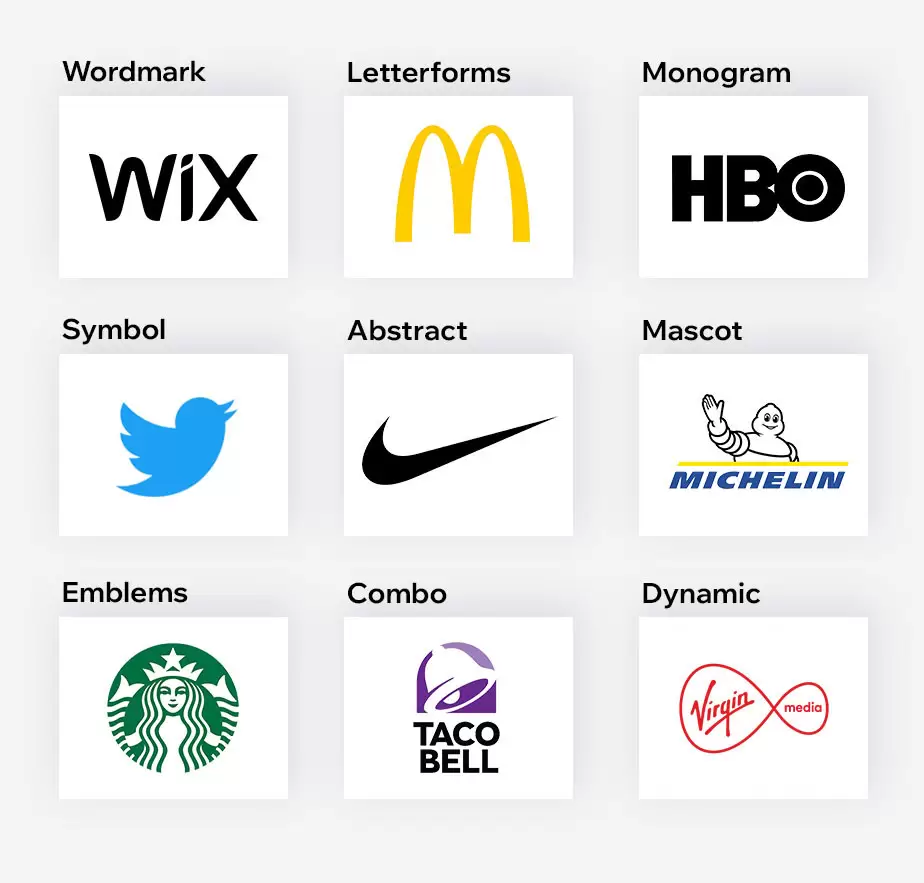 Types of logos
Logo design refers to the graphic design of a primary symbol of an organisation. Powerful and effective logo design can come from both visual and symbolic elements. The best logo designs combine aesthetic creativity and what the business stands for. To imbue itself with meaning that is aesthetic, symbolic, and practical all at the same time.
There are many types of logos that can be designed to align with business and marketing objectives. Leading brands often have logos in multiple forms within a unifying brand identity suite.
Wordmarks, monograms and letterforms
Features one or more letters in a signature branded font and design. A wordmark like Google's logo features a word. A monogram or lettermark like IBM's logo features initials. A letterform like the Facebook F features a single letter.
Brandmarks, symbols or logomarks
Features a graphic symbol or stylised icon like Apple's signature apple, Nike's 'swoosh', and Target's bullseye.
Mascots, emblems, and combination marks
Features a combination of graphics and letters that serve specific marketing purposes. Mascots are child-friendly and anthropomorphic (Michelin Man, Colonel Sanders from KFC), emblems are prestigious and traditional (Harvard University, Harley Davidson) , combination marks are versatile (Pizza Hut, Chanel).
3D logos, holographs, animated logos
Depth, movement, and iridescence can be injected into logos. This is done for visual impact or symbolic alignment with futuristic or innovative values. Graphics with 2D illusory contours may be used to create 3D-looking logos. Examples of 3D logos are from Sony Ericsson and Xbox 360. Holographic foil can be used for logos and marketing collateral. Animated logos include Pixar, Firefox, and Google.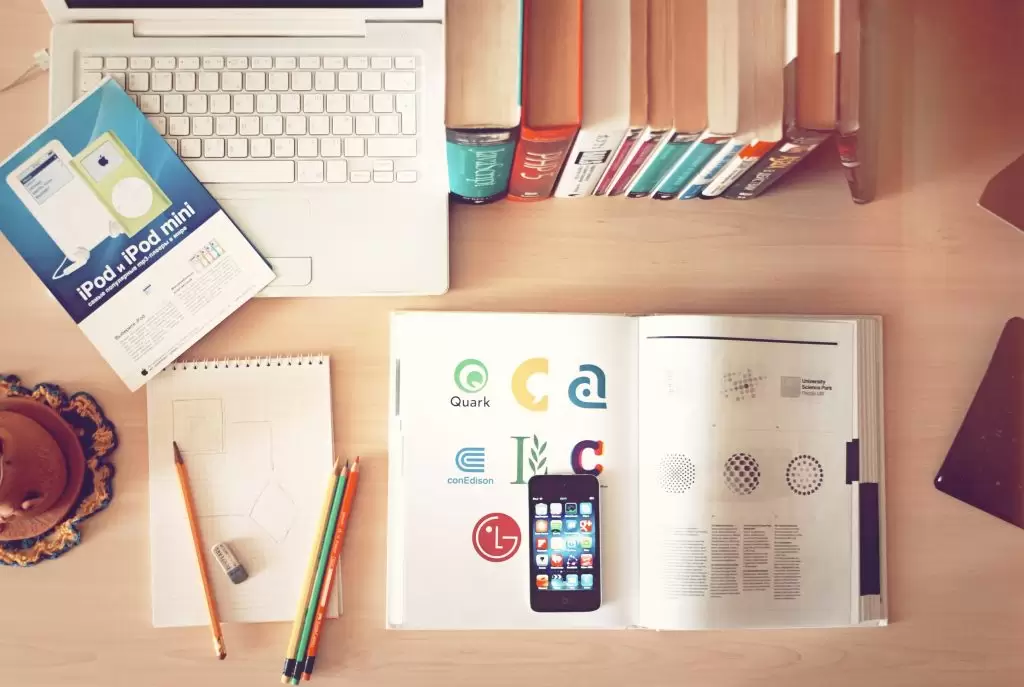 Our versatile logo design services suit every business
We provide a whole-brain approach to logo design that stirs beauty and inspiration together with solid business objectives and marketing finesse.
Graphic logo design
You have a project or business that needs a face. You want a logo. You have an idea of the concept you want and need someone to visualise it for you with great impact. We don't just create logos that look pretty. They must be strategically meaningful for your business.
Logo and brand identity suite design
Here's where inspiration ignites business impact. Great brands don't stop at one logo. Brand values and personality dictate the type of logos most appropriate for the business. Pick from brand marks, monograms, logo marks, emblems, mascots, wordmarks, lettermarks, letterforms, dynamic marks, 3D logos, animated logos, and more2.
Logo design and branding strategy
You are strong in your area of expertise and marketing is not really your thing. You want professional marketing input to magnify what you do well. And bring your business to the next level.
Logo design and brand trinity development
You're a new or growing company and want a clear framework to drive business success. You wish to create a strong logo. You want professional input to tap into what your business truly stands for. And articulate your mission, vision, and value statements to guide great business performance.
Logo and business cards design
You need more business cards and want to refresh your branding at the same time. You are open to new designs to increase the visual impact of your logo, and the marketing tool you hand out as a succinct representation of your business value.
Logo and corporate stationery design
You want to create a new level of professionalism and sophistication in your business communications. With consistent branding impact across all printed and online points of contact: business cards, letterheads, branded envelopes, folders, and more.
How do I get great results for logo design?
Be aware that results can vary as there is a huge spectrum of capability in logo designers. The popular 'cheap as chips' competition-type variant with promises of instant impact would probably provide you with a breadth of visual choices but not a depth of business value.
The results you want from great logo design start with visual elements but do not end there. A great logo expresses your business value clearly, communicates positive values, expresses itself confidently, makes meaningful connections, builds trust, and drives business success. It's not just a pretty face.
Ignite Search can help with your logo and graphic design needs
We have a multidisciplinary and close-knit team who can help you do something as simple as design a logo. Or explore, strategise, design, write, develop, produce, and maintain strong logos and branding assets of all kinds. You lead the scope. We love what we do and are on top of logo design trends. We often go the extra mile in ensuring that our clients get the brand assets they need to achieve business targets, on time and on budget.
We have assisted companies from start-ups to established businesses with logo design and branding services and look forward to adding extreme value to your business.
What next?
In summary, powerful logo design could bring your marketing to a new level. Why wrestle with it yourself when you can get an expert to do it for you? To explore the value our friendly digital marketing consultants could provide, please contact us here or ring us on (08) 9467 9883.
"Ignite Search really knows branding and digital marketing. They were able to come up with and execute a great strategy to improve our online presence."
Rueben Taylor
Business Wealth Educators
View our client range
Ignite Search is honoured and delighted to contribute to the Success Journeys of many ambitious businesses like the ones below.
To discover more about what we achieve for our clients, please check out our Case Studies page.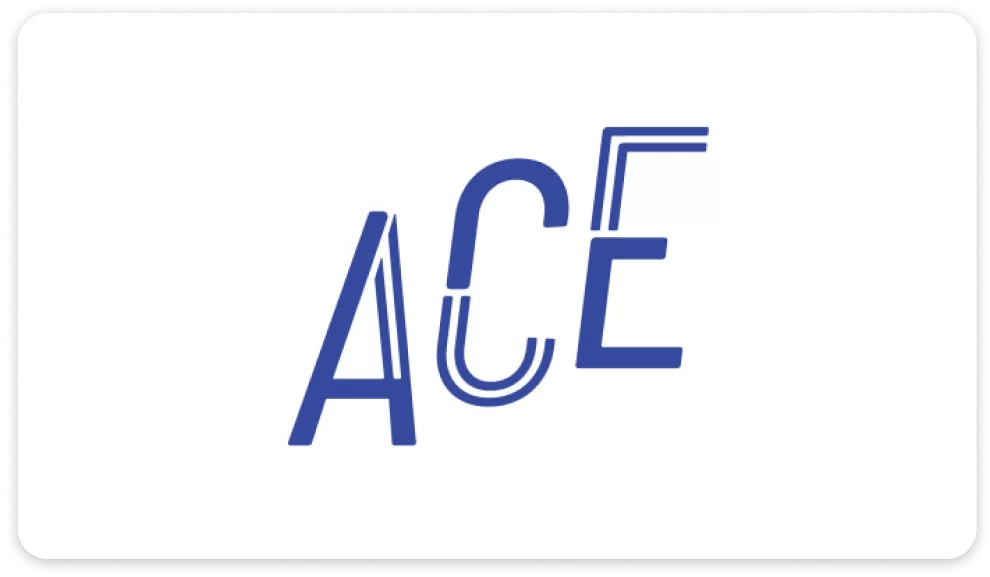 Let's chat
We're here to listen. Tell us your vision. Share the challenges you face. Together, let's discover ideas and explore actionable plans to achieve your business goals. Let us be your ally—to open up new avenues of impact and success!
Get a free quote
Ask us how we can help your business succeed.