---

The Trusted Name In SEO In Perth, Sydney, Melbourne, Brisbane & Globally
5 Reasons To Engage With Ignite Search
---
Use of Proven, Successful Methodologies
Extensive Experience Across All Industries
Accountable & Measurable Results
100% Customised Marketing Strategies
Strong Focus on Improving Sales/Profits
---
Ready to talk? Then please get in touch with us:
---
---
---
Client testimonials are our lifeblood, as they represent the value they see in our services. Please see below feedback from some of the brands we have engaged with:
What clients think of Ignite Search as a Digital Marketing & SEO Company:
---
Cheech and his team are fantastic, they really took the time to learn about our company and showed real passion in delivering real results in a relatively short time. If you are looking for an SEO partner than look no further these guys will deliver.

Cheech and the team at Ignite Search have managed our SEO for over 12 months now for Interia Systems and Direct Office Furniture. If you not only want to achieve great results but also learn about digital marketing then I highly recommend Cheech from Ignite Search.

Cheech consistently delivered great results when facilitating our SEO Campaign. I would recommend Cheech to anyone looking for strategic SEO and SEM advice and digital marketing services.

Cheech is highly knowledgeable, very professional in his approach and easy to work with on all levels. Cheech is very reliable and always met his commitment. We set targets together and were happy to see those targets hit. We would strongly recommend Cheech as a person of talent, integrity and competence in his field.

Cheech is an intelligent, focused and street smart operator who understands what is needed to get the tasks done. His knowledge in the area of search is paramount. His clientele experience and kind nature is a testament to his solid relationship building skill set and makes him a valuable asset to any company.

Having worked with Cheech since 2010 across many aspects of SEO I can do nothing but highly commend his professional approach, commitment, and knowledge.

Cheech has demonstrated great ability in analysing and articulating the finer intricacies of SEO and assisted in providing sound strategies which increase search engine visibility. I would recommend Cheech's skills and ability to any business.

Cheech has been a pleasure to work with, not only as a service provider, but also as a partner. It's one thing to deliver results, but it's also another thing to build a good rapport. Cheech has been great at not only working to achieve goals but to also work through complex resolutions.

Cheech's knowledge of SEO is outstanding and his passion for all things digital is infectious. His ability to take raw data and make it relevant and interesting is a rare yet valuable skill. Working closely together on a recent website migration, Cheech provided wide variety of useful insights and recommendations to ensure we developed an SEO-optimised yet user-friendly website. I have learnt a lot from working with Cheech and I would not hesitate in recommending him.

Cheech is your man for all things SEO. He planned, managed and reported on national brand campaigns. The most recent campaign delivered a 250% increase in email database and over 30 million online page impressions on a very modest marketing budget. He not only delivers amazing results, he is also a pleasure to work with.

Cheech is an extremely hard working and intelligent Digital Marketer and it has been a pleasure working with him. Not only do I value his expert knowledge on SEO, he is also extremely knowledgeable in all areas of Digital Marketing. He always approaches each project with high levels of passion and expertise.

I would highly recommend Cheech.
---
As Perth's only high performance digital marketing and SEO company, we specialise in the delivery of online marketing services for businesses who are serious about generating significant ROI and require deep expertise as well as a trusted, long term digital advisor.
---
We offer the following services:
---
With over 8 years' experience as an SEO company in Perth, we have successfully worked with local as well as multinational companies. No project is too big or small for us to handle.
---
We have a proven track record across local & multinational companies: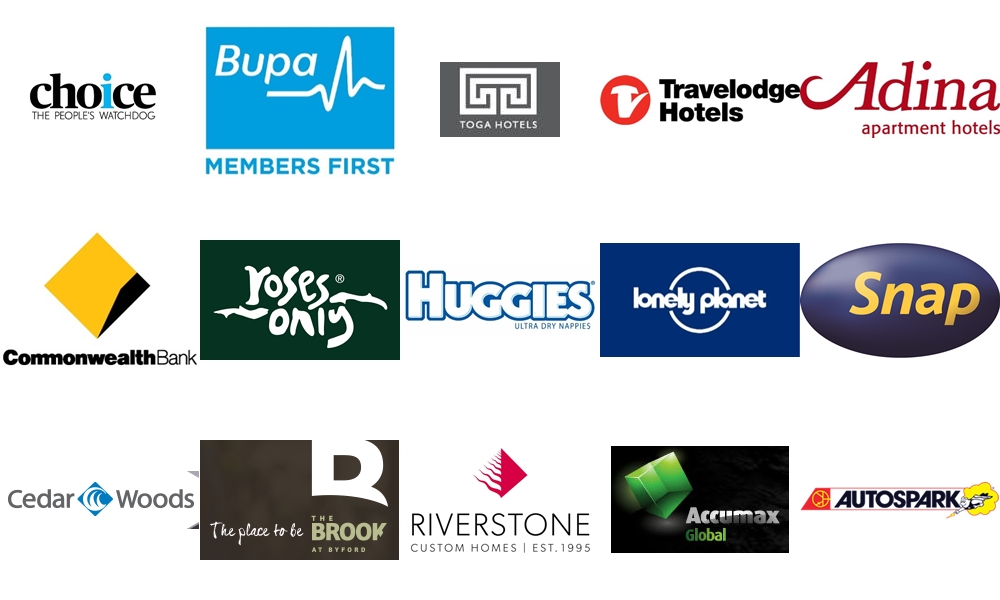 ---
To get a taste of how we operate as an SEO company, subscribe to the Weekly Wrap - Your source of 100% of Curated SEO/Online Marketing Goodness.
---
As part of our mission to ignite and empower individuals with online marketing knowledge, we produce a weekly newsletter piece simply titled: The Weekly Wrap.
The Weekly Wrap contains 100% Curated SEO/Online Marketing Goodness. Instead of you having to go through all the blogs/sites around the world, we will do that for you. All you need to do is sit back and absorb.
We highlight the most important SEO and online marketing changes/updates around organic search, paid search + others, and also hand pick articles from practitioners around the world who will provide tips and tricks on how to succeed in your marketing campaign.
It's hard enough to manage your workload, let alone follow all the updates everyday. In particular, in the area of SEO and PPC, things move fast and it's important to always keep your website optimised to best practices.
Join the Weekly Wrap and ignite your online marketing knowledge.
---