IGNITE SEARCH WEEKLY WRAP –
12th JUNE 2019
100% CURATED SEO/ONLINE MARKETING GOODNESS
HELPFUL STRATEGIES, TIPS & TRICKS:
SEO: How to make online reviews one of your most powerful SEO weapons
In this article, we discuss the impact of online reviews will enhance your SEO efforts.

SEO: How to Forecast SEO Potential With Google Data Studio
Here are several features Google Data Studio's dashboard to help you provide forecasting data to your prospective clients or boss.

SEO: A quick and easy guide to understanding search intent for SEO
In this article, we discuss how to develop content that will appear at different stages of the buying cycle with search intent focus terms.

SEO: 80% of Voice Search Answers Are From Top 3 Organic Results [STUDY]
The report also goes into detail about how backlinks, text length, page speed, and other factors affect voice search rankings.

SEO: The 55 Best Free SEO Tools For Every Task
In this blog post, we share 55 free SEO tools that are widely use by the SEO community, offers valuable and actionable data and are truly free!

SEO: Can "Big Content" Link Building Campaigns Really Work?
In this blog post, we will discuss the effects of "Big Content" link building campaigns that can improved your website's rankings.

SEO: 7 SEO Title Tag Hacks for Increased Rankings + Traffic – Best of Whiteboard Friday
This article shares 7 super-easy and timeless hacks to keep your title tags clickable in the SERPs. 

SEO: How to Build a Google Data Studio Dashboard
In this article, you'll learn how to build a reusable report in Google Data Studio.

Paid: 8 Tips for More Effective Video Ads
Here are 8 tips to optimise your video ad campaigns that will support your marketing objectives and enhance conversion rates.

Paid: Track your ad tests at scale with this advanced AdWords script
Here's a script to allow you to quickly see a topline summary of all split tests running within your account.

Paid: 4 Steps To Saving Money & Lowering ACoS on Amazon Advertising
In this article you'll learn a simple 4-step Excel tool that can help you lower your overall Amazon Advertising costs and decrease your ACoS as well.

Paid: How I Lowered Brand CPA By 90% While Increasing Conversions
In this post, we discuss how removing broad match keywords will decrease brand CPA while simultaneously driving higher conversion volume.

Paid: PPC Math Made Easy
Here is a guide of some basic PPC math equations that will help you manage your accounts better.

Content: 5 Emotional Writing Tactics to Skyrocket Your Facebook Post Engagement
Here are five emotional writing tactics to try out for improved engagement on Facebook.

Content: 11 Powerful Email Marketing Tips You Need to Know
Here are 11 powerful tips that will help you increase your email marketing campaign's ROI.

Content: How to Use Heatmaps to Increase Your Conversions
Find out how to use heatmaps to increase conversions what heatmaps are, plus see popular heatmap tools you can implement today.

Social: The 7 Biggest Social Media Sites in 2019
In this article, we share 7 major social media platforms and what content succeeds on each platform that will take your social media marketing to the next level.

Social: 6 Instagram Mistakes That Keep Your Brand From Growing
In this article, you'll learn how to fix 6 Instagram mistakes with a few simple tweaks.

Social: WeChat for Business: What Marketers Need to Know
In this article, you'll discover how WeChat's features can help you market your business and get in front of over a billion people.

Social: How to Use Quora for Marketing
In this article, you'll learn how to use marketing on Quora to establish thought-leadership, drive your content marketing, and reach potential customers.

Social: How to Get Started With Facebook Business Manager
In this article, you'll discover how to give people access to your Facebook business assets in Facebook Business Manager.

Mobile: The Beginner's Guide to Facebook Advertising for Mobile Apps
In this complete guide to mobile app advertising using Facebook ads you will learn how to register your mobile app with Facebook and set up a Facebook ad campaign.

Local: Instagram Ads for Real Estate Marketers: 10 Best Practices
If you're ready to dive into the Instagram advertising world, here are 10 best practices to get you ahead of your competition.

Local: How to Guard Your Google Business Profile from Becoming a Running Joke
In this post, we discuss potential gaffes and how to mitigate them on your Google Business Profile listing.
KEY INDUSTRY UPDATES:
SEO: Google Announces Free Webmaster Conferences
Google announced that they will be hosting free conferences worldwide.

SEO: Google AMP URLs not letting searchers click through to main site
Yet another Google bug may be impacting your traffic – this one is with Google AMP.

SEO: Google Search Console performance overview report now shows 90 days of data
Google has updated the Google Search Console performance report overview section to go from 28-days of data to 90-days of data.

Related Articles:



SEO: Google Local Pack Finder Tests Choose Area Feature
Google is testing an option to let the searcher select which area they want the local pack finder results to zone into. 

SEO: Google Search Console API Doesn't Return Sitemaps Indexed Counts
Google's John Mueller said that Google is no longer supporting showing the indexed count within the sitemap commands in Google Search Console.

SEO: Google June 2019 Core Update Finished Rolling Out Saturday, June 8th
Google's Danny Sullivan informed the public the June 2019 Core Update rolled out on the June 3rd and finished rolling out on June 8th.

SEO: Google: Mobile-First Indexing Goes By Root Domain; Your Subdomains Move Over With Root
Google's John Mueller said that when your root domain moved over to mobile-first indexing so will all your subdomains.

SEO: Google: Keep Your Site Up To Date; No One Drinks Sarsaparilla
Google updated one of its documents on how to help people find your site on Google. 

SEO: Google: Don't Let Your Dynamic Rendering Timeout
Google's Martin Splitt said GoogleBot might timeout if your website takes too long to load.

SEO: Did Crawling Changes Come Before The Google's Core Update?
Google's John Mueller said nothing specific is happening and fluctuations in Google's crawling are normal.

SEO: Bing: Our Organic Results Not Influenced By Microsoft Advertising
Bing's Frédéric Dubut said they to do not allow what you spend with Microsoft Advertising (former Bing Ads) to influence your organic rankings in Bing.

SEO: Google Announces Site Diversity Change to Search Results
Google's Search Liaison announced a "change" that will reduce multiple site listings in the search results. 

Related Articles:



SEO: Google Organic Results Merging Local Knowledge Panel For Branded Queries?
Google has been spotted blending or morphing the organic search results interface with the local knowledge panel interface for branded queries.

SEO: Google Posts JavaScript SEO Myth Busting Video
Google's Martin Splitt released a video on Javascript and SEO.

SEO: Google Analytics is Blocked by Firefox, Mozilla Explains Why [UPDATED]
Representatives from Mozilla, parent company of Firefox, have explained why the browser is now blocking Google Analytics by default.

SEO: Google Refine By Tests Additional Refinement Layers
Google has been spotted testing a more detailed and layered version of refine by in their search results.

SEO: Can Expandable Content Show In Google Features Snippets
Google's John Mueller said that Google won't show content hidden within expandable div or accordions as snippet in search, but will still be indexed and rank.

SEO: Bing Recommends You Disavow Links
Bing's Frédéric Dubut from the Bing spam team said that he still recommends that you use the disavow link tool for making sure you don't have bad links hurting your web site.

SEO: Google: The HTTPS Ranking Signal Measurably Affects Enough Queries
Google's Gary Illyes said that HTTPS ranking signal affects enough queries measurably and should not be ignored.

SEO: Google Tests Weird Rotating People Also Ask Feature
Google has been spotted testing a drop down menu selection tool and a image rotating feature as you hover your cursor over it in Google's People Also Ask feature. 

SEO: Google: Removing Alt Attributes From Images Sorta Okay If…
Google's Gary Illyes said it was "sorta ok" to remove alt attributes from images if there are relevant text around the image that helps describe the image.

SEO: Google Immediately Processes Disavow Files But Links Get Disavowed Over Time
Google's John Mueller said that while Google will process your disavow link file immediately, it will take some time for Google to disavow the links within it.

Paid: Campaign-level conversion actions now live for Google search, display campaigns
Google said that campaign-level conversion action settings are available for search and display campaigns and video campaigns will be supported later this year.

Social: Facebook Makes it Easier to Create Video Ads Out of Static Images
Facebook is adding new features to its Video Creation Kit which simplify the process of creating mobile video ads.

Social: Instagram Lets Advertisers Boost Organic Posts as Feed Ads
Instagram advertisers can now promote organic posts as ads that appear in other users' feeds.

Local: Google brings the Assistant to Waze
Google Assistant has already come to Google Maps. Now it's coming to Waze for Android in the U.S. in English.

Local: Google Improves SOS Alerts in Search Results
Google is improving the SOS alerts shown in Search and Maps with visual information and a new navigation system.
Read Our Blog Posts: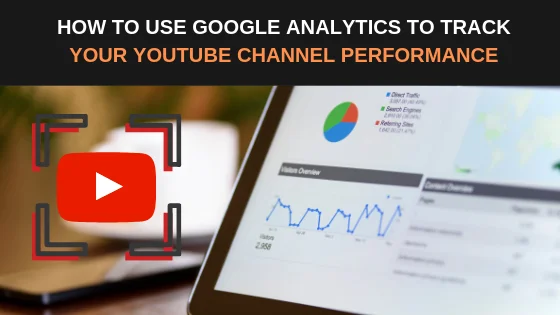 How To Use Google Analytics To Track Your Youtube Channel Performance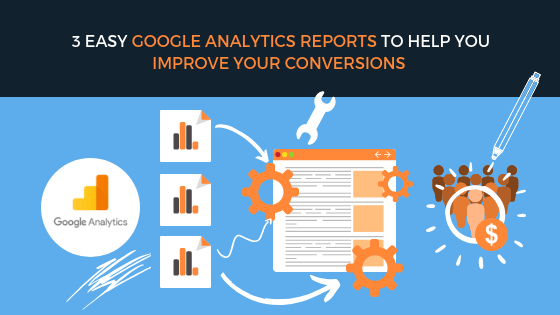 3 Easy Google Analytics Reports To Help You Improve Your Conversions