IGNITE SEARCH WEEKLY WRAP –
8th MAY 2019
100% CURATED SEO/ONLINE MARKETING GOODNESS
HELPFUL STRATEGIES, TIPS & TRICKS:
SEO: On-site analytics tactics to adopt now: Heatmaps, intent analysis, and more
Here are a few on-site analytics ideas for you to experiment with.

SEO: The real-time SEO shift: Research, ranking and recommendations
SEOs need to consider ways to put automation to work while also keeping up with Google's visual and voice search landscape.

SEO: The SEO metrics that really matter for your business
In this article, we will look to understand the best metrics for your business when it comes to understanding the impact of SEO, and how they can be viewed from a technical and commercial perspective.

SEO: Static reports are dead: Here's why you need to move to Google Data Studio
Here are 8 key advantages of moving over from static reports to Google Data Studio.

SEO: 7 SEO best practices you should be doing regardless of what Google says
Regardless of what the brass at Google thinks or does, there are a handful of SEO tasks you should still be paying attention to. Here are the seven big ones.

SEO: Call Tracking & Reporting: The 7 Most Important Metrics to Track
Here are the seven most significant metrics you should track.

SEO: Can You Reverse A 301 Redirect?
In this article we explain how you can reverse a 301 redirect with 4 real-world examples.

Paid: Learn how to get better returns from Microsoft Ads
Here are five effective methods for maximising your campaign's return on investment.

Paid: 8 Advanced Tips for Advertising on Amazon
Here are eight ways you can leverage Amazon's advertising tools and functionality to get more traction from your ad campaigns.

Paid: Tips to lower brand CPC for greater profitability
Here are a few tips that will allow advertisers to ultimately cut the spend levels without the sacrifice of user volume or traffic.

Paid: Google Ads Mistakes to Avoid – Whiteboard Friday
This article explains how you can harness the power of both SEO and PPC for a better Google experience overall.

Paid: The Guide to Combine Content Marketing with PPC
This article shares several steps and guidelines which will help you integrate PPC into your content calendar for higher engagement rates and revenue.

Paid: Measuring YouTube Success with Brand Lift Study 2.0
This article guides you through Brand List Study to assist you in assessing your ROI on Youtube.

Paid: What Else Is Affecting Your PPC Advertising?
Here are 5 factors that may be affecting your PPC campaign.

Content: 5 Ways to Fix Your Stagnated Content
In this article, we discuss the fundamental actions that you can take to redress content performance decline and natural stagnation over time.

Content: How to Use Referral Marketing to Stand Out from Your Competition
Here's everything you need to know to get started, including referral marketing ideas from companies that have already used this tactic to improve their businesses.

Content: 5 Freaking Genius Content Ideas You Can Steal from BuzzFeed
Here are 5 Buzzfeed content ideas that works and are worth stealing for your own content marketing strategy.

Content: Top 25+ Viral Videos of All Time
This article provides marketers with 25 useful, valuable, and practical lessons from the top 25 viral videos that they can use in their video content marketing campaign.
Read this article for 35 more explanations and tips to help you create quality content for your brand from experts from Google, Microsoft, and REI as well as from agencies, government, and more.

Content: Deliver a Better Pitch to Get Your Content Noticed by Media
This article discusses the benefits of developing a press pack to help enhance user engagement.

Content: Creating Quality Content in 2019 (For Search Engines and People)
In this article you will learn how to solve for searcher intent to create successful, quality content that makes people (and Google) happy.

Social: 5 Social Media Networks Beyond Facebook and Twitter You Should Test
Here are five additional social networks that you should try advertising on, with advice on how to tackle them.

Social: 5 Tools to Track Your Brand Mentions on Social Media
In this article, you will find the tools which will empower your brand to track, engage with, and analyse social mentions, whatever budget and goals you have in mind.

Social: New Facebook F8 Announcements and What They Mean for Marketers
In this article we explore the Facebook desktop and mobile redesign and new Messenger business tools announced at the F8 Developer Conference.

Social: How to Test Your Facebook Ads for Optimal Results
In this article we share why it's important to test your Facebook ads and using Google Analytics to refine your results.

Social: How to Measure Your Instagram Stories ROI: Advanced Techniques
In this article, you'll learn how to combine Instagram Insights and Google Analytics to better report the ROI from your Instagram stories.

Social: A 6-Step Workflow to Create Video for Multiple Platforms
In this article, you'll discover a six-step video workflow to produce more social media video content for your business.

Local: I Want To Rank Beyond My Location: A Guide to How This Works
In this article we share 5 easy-to-grasp cases to share with your client what is possible when requesting ranking beyond your location.

Mobile: Exactly How Much Should You Be Focusing on Voice Search?
Here are a few critical questions to ask yourself before diving head first into voice search optimisation.
KEY INDUSTRY UPDATES:
Industry: DuckDuckGo proposes the "Do-Not-Track Act of 2019"
DuckDuckGo has announced the "Do-Not-Track Act of 2019," a piece of draft legislation that would legally require sites to honour users' tracking preferences.

SEO: Google Confirms Testing Pages With Zero Search Results
Google confirmed it's running a test which involves showing zero search results for queries when no relevant results are found.

SEO: Google to Improve Search Experience for News and Podcasts
Google has plans to upgrade search results with more complete news coverage as well as podcast indexing.

SEO: Google search bug has search suggestions crawling off the page
Google's search suggestions will show on the right side of the search box, instead of showing them underneath the search box.

SEO: The new evergreen Googlebot
Google has announced that Googlebot now runs the latest Chromium rendering engine (74 at the time of this post) when rendering pages for Search.

Related Articles:


SEO: Google Search experiments with showing less relevant search results when requested
Google experiments with a message in search that reads, "Hmm… the results for your search don't seem very relevant."

SEO: Google: Disallowed URLs Can Still Collect Links
Google is not authorised to crawl the URL, if people are linking to the URL, Google will and can pick up on those links.

SEO: Google My Business Reporting Also Buggy
Reports of glitches within the Google My Business Insights section have been noted.

SEO: Google's New How Google News Works Portal
Google launched a new portal named How News Works on Google. This is similar to the How Search Works portal Google launched in 2013 and revamped a couple times but now for news.

SEO: Google on Content Theft and Effect on Rankings
Google's John Mueller gave an overview of how stolen content affects rankings.

SEO: Google Search Console Change Of Address Tool Not Working
Google's John Mueller said he would "pass it on to the team."

SEO: Google's John Mueller: Learning About Information Retrieval Will Be Useful
Google's John Mueller said that "learning how information retrieval algorithms work will be useful, even if it's not used 1:1 in the same way."

SEO: Free Google Enterprise Anti-Scraper Beta
Google recently announced an enterprise anti-bot solution called, reCAPTCHA Enterprise.

SEO: Google on Effect of Low Quality Pages on Sitewide Rankings
Google's John Mueller gives insights into how Google judges and ranks web pages and sites.

SEO: Google Search Console Adds Three New Reports
Google announced three new reports to Google Search Console. They include unparsable structured data report and two enhancement reports (a) site links search box and (b) logo enhancement reports.

SEO: Google Search Console Data for Most of April is Inaccurate
Google has alerted site owners that nearly all of last month's reports in Search Console were affected by a data outage.

Related Articles:


SEO: Google: If It's Not Obvious Which Links Hurt You Then It's Not Hurting Or Helping
Google's John Mueller said it wouldn't matter if you have links that aren't obviously hurtful or helping to disavowed them or not.

SEO: Google Search Console Manual Actions Now Back After Disappearing
Google fixed bugging issues regarding manual actions in Google Search Console within 24 hours.

SEO: You can now automatically set your Google history to be deleted
Google announced today that users can now automatically schedule Google browser history to be deleted on a 3-month or 18-month schedule.

SEO: Google: We Don't Provide SEO Support Based On Business Relationships
Google's Danny Sullivan said Google don't provide support for SEO based on business relationships. It would be unfair for those who don't advertise.

Paid: Google Deprecates Old Keyword Planner, New Version is Now Complete
Google is deprecating the old Keyword Planner this week as the new version is now finalised.

Related Articles:


Paid: You might start seeing Google Ads' automated recommendations in more places
Google is surfacing its recommendations beyond the Recommendations page in the Google Ads web interface.

Paid: Don't rely on Google Ads reporting for Apr 30, May 1
Google Ads is currently alerting users that there is a reporting issue affecting this week's data 

Related Articles:


Paid: Microsoft Advertising is no longer just chasing parity with Google Ads – it's building unique ads features
Microsoft Ads has recently been an accelerated push to develop and release product 'differentiators' – features that Google Ads doesn't offer.

Social: Twitter Lets Users Add Photos, Videos, and GIFs to Retweets
Twitter is expanding the 'retweet with comment' option to include photos, videos, and GIFs.

Social: Facebook Changes How Videos Rank in the News Feed
Facebook is making three distinct changes to the way videos are distributed in the news feed.

Social: Instagram to Let Creators Tag Products in Posts
Instagram is rolling out product tags first to a small group of notable influencers. 

Social: Mark Zuckerberg at F8 Conference Announces New eCommerce and Payment Platform
Facebook-owned WhatsApp is moving toward hosting web shops where customers can browse a store's products and make purchases. 

Social: Facebook is Introducing New Business Tools for Messenger
Facebook is making Messenger even more useful for businesses with tools designed to generate leads and book appointments.

Mobile: Google Assistant moves from the cloud to the phone, now 10X faster
The faster Assistant will be available on Pixel phones 'later this year' and could become a major competitive advantage.

Mobile: Google: Mobile-First Indexing Is Still On Track & Making Good Progress
Google's John Mueller said Google is on track and noted that there is a substantial number of websites that are ready for mobile first indexing.
Read Our Blog Posts This Week: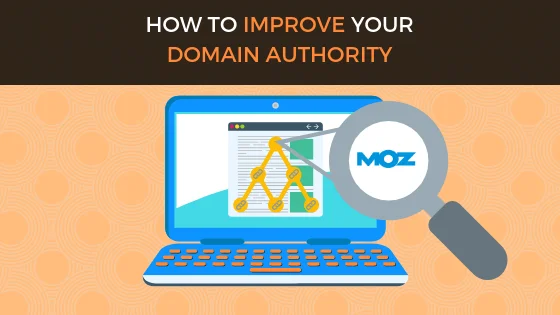 How to Improve Your Domain Authority