IGNITE SEARCH WEEKLY WRAP –
5th JUNE 2019
100% CURATED SEO/ONLINE MARKETING GOODNESS
HELPFUL STRATEGIES, TIPS & TRICKS:
SEO: Google algorithms are not Google penalties
In this article we discuss the difference between Google Algorithm Penalties and Google Penalties.

SEO: How to master technical SEO: Six areas to attack now
In this article, we share 6 areas you need to focus on first to rank higher on the search engines results page and to enhance user experience.

SEO: 5 Ways AI Has Changed Ecommerce
In this article, we discuss 5 prominent ways AI-based solutions can impact your Ecommerce marketing.

SEO: 5 Trends to Know in SEO & Content Marketing
These are the five content marketing and SEO trends you need to know.

SEO: Podcast SEO 101: How to optimize your podcast for search engines
Everything you need to know about optimising your podcast to rank higher on the search engine results page.

SEO: How to Get Backlinks with Resource & Links Pages
In this article, we discuss how to get backlinks with resources and link pages that conforms to Google's Webmaster Guidelines.

SEO: 4 website actions you can track with Google Tag Manager
Here is a step-by-step guide with website actions important to digital marketing measurement.

SEO: On-Site Search & SEO: Everything You Need to Know
Here is a list of best practice functionality your website should accommodate.

SEO: Image optimization for SEO: Everything you need to know for success
A simple guide to everything you need to know about optimising your images for SEO.

SEO: Broken Link Building: What You Need to Know to Get Links
Here's what you need to know to successfully build broken links today.

SEO: How to run Screaming Frog SEO Spider in the cloud in 2019
In this article, we discuss how utilising cloud providers with an open source operating system along with a crawl analysis tool we can create new solutions and take our SEO to the next level.

SEO: 3 Key Elements to Form Optimization
Here are 3 important lead generation form elements that you should consider on in your conversion process.

Paid: Is Google's Redesign Good for Ads or Brands?
This article discusses the impact of Google's latest redesign on Google Ads and brands.

Content: How to Use Ego Bait Content to Attract Links & Generate Leads
In this article, we discuss how to create content that catches the attention of influencers in your niche and entices them to engage with your content like never before.

Content: 3 Quick Ways to Transmogrify Photos with Smart Cropping
In this article, we share 3 quick rules for cropping for images.

Social: Answers to common questions about YouTube Ads
Here are some tips on how to structure your video campaigns, measure performance and get in front of the right audience.

Social: 5 of the Best Social Media Lead Gen Techniques
Here are 5 of the best lead generating techniques for social media platforms, Facebook and LinkedIn.

Social: How to Choose the Right Facebook Ad Objective for Your Goals
Here is a guide to each Facebook Ad objectives for your social media ad campaigns.

Social: The Last Guide to Instagram Hashtags You'll Ever Need
Here is a comprehensive guide to hash-tagging on Instagram.

Social: 5 Easy Tips to Skyrocket Your Instagram Marketing This Year
Here are five tips to help you grow your brand and get great results on Instagram.

Social: How to Analyze Your YouTube Channel Performance in Google Analytics
In this article, you'll learn how to set up Google Analytics to analyse and assess the effectiveness of your YouTube marketing.

Social: How to Increase Your Facebook Ad Exposure Without Causing Ad Fatigue
In this article, you'll discover how to run a Facebook advertising campaign that consistently puts your business in front of your target audience with unique messaging at every touch-point.

Social: Instagram Pushes IGTV Growth With Horizontal Video
This article shares a thrilling conversation about IGTV's update on horizontal videos.

Social: How to Get LinkedIn Leads Without Advertising
In this article, you'll find a three-step plan to develop profitable relationships with people on LinkedIn, without spending any money on ads.

Mobile: 10 Amazing Tips to Write Better Mobile PPC Ads
Here are 10 elements to improve the ROI of your mobile PPC ads.
KEY INDUSTRY UPDATES:
SEO: Firefox Confronts Chrome and Facebook with Enhanced Privacy
Firefox announced a privacy-first browsing experience that has anti-tracking settings turned on as default.

SEO: Google pre-announces June 2019 core search algorithm update
Google has announced they will be releasing a new board core search algorithm update.

Related Article:


SEO: Google Rich Results Test Adds Mobile vs Desktop Feature To Compare Page Parity
Google announced that they added a new feature to the Rich Results Testing Tool to allow you to pick if you want to see how GoogleBot mobile or GoogleBot desktop sees the structured markup on the page.

SEO: Web Host Vulnerability Discovered at iPage, FatCow, PowWeb, and NetFirm
WordFence announced that they had discovered a vulnerability at four hosting companies. WordFence warns that while the vulnerability was patched, it's possible sites were hacked prior to the fix.

SEO: Google: The Indexing API Is Only For Job Posting & Live Stream Structured Data
Google's John Mueller said that the Indexing API should be used for job posting & live stream structured data, and not all types content.

SEO: Google Use Archive.org For Checking Past Domain Spam
Google's John Mueller said he would recommend you look at Archive.org's WayBack Machine to see if a domain name or URL had a previous sketchy or spammy history.

SEO: Google Tests More Results Button On Desktop Search Results Page
Google is testing 'more results' function on desktop search.

SEO: Shopify Outage Sunday June 2, 2019
Shopify depends on Google's cloud infrastructure, which went down on Sunday, presumably knocking down many Shopify shopping sites along with it.

SEO: Google's John Mueller Answers Question About Negative SEO Attack
Google's John Mueller respond to questions regarding negative SEO attacks and recommends the use of disavow tool as a solution for spammy links.

SEO: Google Implies It Got Better At Judging Quality Of Medical Sites
Google's John Mueller said he believes Google's algorithm has improved when trusting certain medical and health related sites.

SEO: Now live: Google 3D images and AR integration in mobile search
Google's 3D images and AR integration is now live on mobile search!

SEO: Google Can Crawl Web Workers That Schedule Work Immediately
Google's Martin Splitt confirms that GoogleBot, can indeed crawl and index web workers but only if they don't delay the work.

SEO: Google: Our Indexing Issues Fully Resolved – Really
Google's John Mueller said that if your experiencing indexing issues with Google, they are unrelated to the previous Google bugs we reported. 

SEO: NEW: Chrome DevTools Can Override Geographic Location
Google published a developers page about the overriding the geographic location via Chrome DevTools. 

Paid: Local Inventory ads rolling out of beta in Microsoft Advertising
Local Inventory ads (LIAs) will be coming out of beta in Microsoft Advertising accounts early this month. The ads have been in testing for about a year.

Paid: Google Ads Restrictions Are Impacting Third-Party Tech Support Providers
Google has yet to delivered this a verification program which would allow third-party tech support providers to run ads again.

Paid: Google is expanding when it shows ads to 'people in targeted locations'
Google has been rolling out a change to the location targeting options in Google Ads. The change now appears to have rolled out for search and shopping campaigns, too.

Paid: Big Changes To Google AdSense Including Removing Text-Only Ads
Google sent out an email to AdSense publishers announcing big changes coming to Google AdSense over the coming weeks.

Paid: Google Ads is Removing Two Bidding Strategies in June
Google is planning to remove the 'Target Search Page Location' and 'Target Outranking Share' bid strategies in late June.

Social: Twitter Lets Users Host Live Videos With Up to Three Guests
Twitter is upgrading its live streaming capabilities by letting up to four users broadcast simultaneously.

Social: Instagram is Testing an "Order" Sticker for Stories
Instagram has been spotted testing "order" stickers in stories, which may indicate it's working on new ways to complete transactions.

Local: Apple Maps refresh: Better data, more detail and a new 'street view'
Apple announces new base map data and 3D imagery feature called "Look Around".

Local: PayPal is Rolling Out its Ecommerce Solution to All Businesses
PayPal has announced that their PayPal Commerce Platform is now available in France, Germany, Italy, Spain, the United Kingdom, and the United States.

Local: Google Tests Local Pack Carousels Again
Google is once again testing using a carousel design for the local pack again.

Local: Reports: Google, Amazon to face new antitrust inquiries in changed political climate
Reportedly the Department of Justice (DOJ) will investigate Google and the Federal Trade Commission (FTC) will take on Amazon.

Local: Google Maps to Highlight a Restaurant's Popular Dishes
Popular dishes are now live on Google Maps for Android and will be rolled out to iOS in the coming months.

Local: Google Lets Restaurants & Customers Add/Edit Popular Dishes
Google announced that both restaurants and their customers can add popular dishes to their Google local panel results.

Local: Google Search Quality In Romania & Other Countries Being Worked On
Google's John Mueller admitted that Google is aware of the quality of the search results in a number of countries including Romania.

Local: Major Update to Moz Local in June 2019 
Moz Local is unveiling an important update to its service in June 2019.
Read Our Blog Posts:
How To Optimise Your Website For Search Engine Crawling & Indexing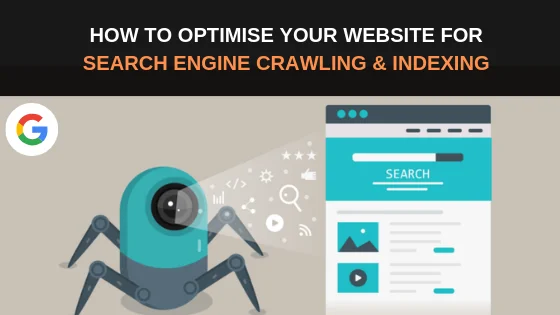 How To Conduct Effective Conversion Rate Optimisation To Grow Your Business