Ignite Search Weekly Wrap – 9th August 2017

100% Curated SEO/Online Marketing Goodness.
Key Industry Updates: 
SEO: Google updates quality raters guidelines with details around non-English language web pages
Google updated their search quality raters guidelines PDF document a few days ago. Jennifer Slegg first noticed and documented most of the changes between this updated version and the March version, which focused on upsetting and offensive content. The core change, according to Jennifer Slegg, is the new guidelines around non-English language pages. "This update seems primarily focused with international non-English results," she said. "This is particularly where there are non-English languages being searched in, as well as cases where there might be both English and non-English mixed results from Google," she added.
SEO: New Google Rendering & Debugging Docs
On Friday afternoon, Gary Illyes from Google posted on Twitter that Google has published new documents on rendering and debugging. The new docs are named Rendering on Google Search and Debug Rendering Problems. You should check them out, they are available over here. Forum discussion at Twitter.
SEO: Google Replaces Share Button With Save Button In Local Panel
Google has swapped out the share button on the local panel in the search results for a save button. The save button has been on the local panel at the top right in the form of a star icon and that has been brought down to replace the share button. I do not see a share button replacing it elsewhere in the local panel.
SEO: Google adds new 'save' & bookmarking feature, which you can access in a new hamburger menu
Google has added a new "save" feature, which you can access under a new hamburger menu, navigation drawer, on the left side of the Google home page on your mobile device. You can now save images, itineraries, places and web pages while using Google on your mobile device. You can then access all of what you saved by going to the "save" button in the navigational drawer.
Paid Search: Google Shopping shakes up mobile product card unit ads with swipeable carousel, filters
Google has started testing a different variation of mobile product card units, which is the Google Shopping format of a knowledge panel. The store listings, spotted by Josh Leibner, director of paid media at Red Ventures, Wednesday, appear in a swipeable carousel that resembles the mobile price extension format, as well as filtering options.
Paid Search: Not ad creep: Images labeled 'Product' in Google Images part of new badges markup
Users searching for products on Google Image search will now notice that sometimes images appearing at the top of the results are labeled with a "Product". This is part of the new badge markup Google introduced earlier this week. They look a lot like ads, and I mistook these for ads, too, when first reporting on this.
Paid Search: Bing Ads now shows potential conversion impact with budget suggestions
Bing Ads advertisers that have the Universal Event Tag (UET) implemented may now see estimated conversion impact when looking at budget suggestions in their accounts. In addition to click, impression and spend estimates, search marketers will see estimated changes in conversions with a campaign budget adjustment on the Opportunity tab in the Bing Ads web UI.
Paid Search: Bing Ads rolling out new System Quality Policy, expects little impact on performing campaigns
This week, Bing Ads is rolling out a new System Quality Policy as part of the Relevance and Quality Policy. Bing Ads expects the overall impact to be minimal. "Limits placed on the amount of keywords uploaded at one time are meant to increase efficiencies with review and processing, potential impact caused by this is anticipated to be low," wrote Bing Ads advertiser policy manager Melissa Alsoszatai-Petheo in the announcement. "We do not expect to see significant impacts for additional restrictions that may be put in place within sensitive categories."
Social: Facebook Stories Enhancements: Public and Desktop
Welcome to this week's edition of the Social Media Marketing Talk Show, a news show for marketers who want to stay on the leading edge of social media. On this week's Social Media Marketing Talk Show with Erik Fisher and Kim Reynolds, we explore Facebook Stories on desktop with Jeff Sieh, Facebook ad updates with Amanda Bond, and other breaking social media marketing news of the week!
Helpful Strategies, Tips & Tricks:
SEO: How Machine Learning Is Changing SEO & How to Adapt
We've been hearing a lot about machine learning for the past couple of years, but do we really know what it is and how it will change the organic search results? What skill sets do SEOs need and what role will we play in the near future? If you still aren't sure how machine learning is changing SEO, it's time to pay close attention. Although machine learning isn't new (it's been around and has been used for years), we must learn new skills and adapt to how things are rapidly changing with the rise of this technology.
SEO: How to Get Your Top Competitor's Keyword Structure
Every successful online business begins with a strong SEO campaign. Every strong SEO campaign begins with a winning keyword structure. SEO experts know that building a working keyword structure is always a challenge. First, you search for keyword ideas. With automated tools and apps, proven methods, guides, and recommendations, keyword research is now a less tedious task than it was in the past.
SEO: 8 Places You Can Find New Keywords to Grow Your Organic Visibility
Are you stuck in a keyword bubble? I know the feeling. You dig deeper and deeper into your keyword tools, trying to find something novel, something in your industry that hasn't already been completely saturated, but you keep finding the same 10, 20, 50 keywords over and over again. You try scouting your competitors' sites, but they're using the same tools, they're covering the same topics, and you just can't find a newfangled topic.
SEO: Make Your Images Stand Out in Google Search With New Badges
Google has rolled out a feature that can help site owners make their images stand out in Search. New badges within Image Search will not only help draw more attention to images, they will assist searchers in finding what they're really looking for. For example, if a searcher is looking to buy a specific product, they can browse through images and look for a "Product" tag in the bottom left-hand corner of an image. The tag will indicate the image leads to a product page.
Paid Search: 6 Things That Will Save Your Underperforming AdWords Campaign
Do the underperforming elements of your AdWords campaigns make you nervous? When you dive into the data to learn what's holding back your campaign from high ROIs, you'll not only gain valuable insight, you'll also start to optimize your account for growth instead of shutting it down. Avoid this pain and transform the underachieving parts of your AdWords account. Optimizing six important areas can help you revive an AdWords campaign rather than just deactivating them.
Content: 10 Awesome Evergreen Content Ideas for E-Commerce Websites
E-commerce websites depend on conversions (lead and revenue generation) to survive. That's why pushing out evergreen content is crucial for staying relevant today. Evergreen content is basically a piece of content that doesn't rely on current trends to be helpful or be of interest to its intended audience. Simply put, evergreen content is informational or reference material that remains useful and relevant long after it's been published on a site.
Local: How to Target Multiple Cities Without Hurting Your SEO
Google became critical of pages that do not add additional value to a customer a few years ago. They initially rolled this out algorithmically as the Panda algorithm, which penalized sites for using what Google considered poor content techniques. This was initially targeted at doorway pages, article spinning, and various other nefarious methods.
Social: 3 Ways a Cohesive Social Media Strategy Can Help Your SEO Efforts
There has been a ton of back and forth about how social media marketing impacts SEO and whether social profiles and posts can positively affect organic search rankings and visibility. Despite Matt Cutt's famous 2014 video, in which Google's former distinguished engineer refuted the idea that social signals were part of the ranking algorithm, the debate regarding the importance of social media to SEO has only continued in our industry. Google, more than Bing, denies that Facebook and Twitter posts and popularity are direct search ranking factors.
Read Our Weekly Blog On Yoast SEO: An Introductory Guide To The Plugin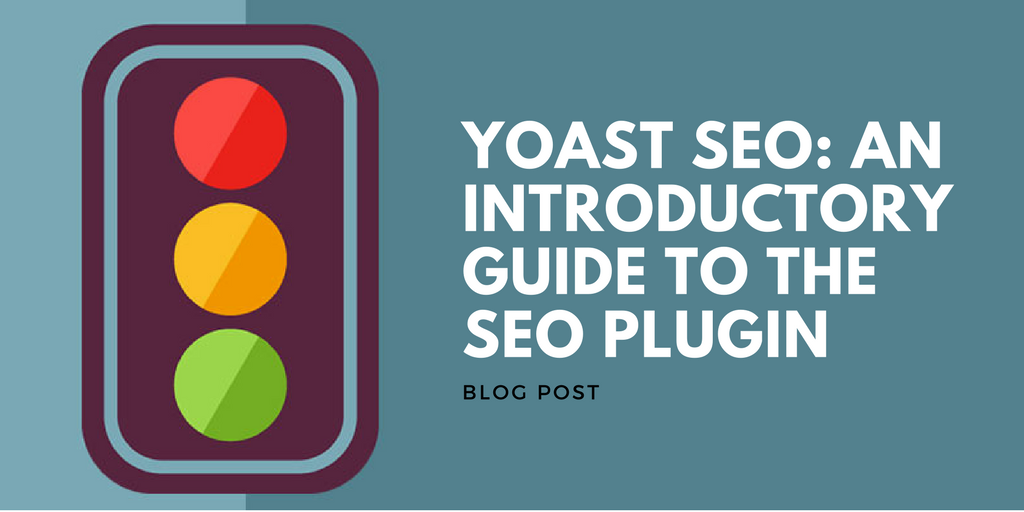 Video: English Google Webmaster Central office-hours hangout – 2 August 2017
Enjoy reading the Weekly Wrap?
Let us bring it to your inbox, every week.
Subscribe here