By Airon Rodrigues
One of the most important things for any business is communicating and connecting with their audience.
The goal of connecting with an audience is to establish a solid relationship. An easy way to achieve this is through email marketing.
In short, email marketing delivers the right message at the right time to the right audience. And not just any audience, targeted customers.
This is why email marketing work's best when it's personalized. An email can be tailored to customer actions so that an email campaign is relevant to their interest.

Why Is Email Marketing Important For A Business?
It Keep's Your Audience informed: Through regular emails, customers can stay informed. Regardless of the context of the email, the act of reaching out and starting a conversation is a great way to make someone feel valued. Customers who have signed up to an email list have already made a commitment to receive updates. Sending engaging and interesting content is likely to boost engagement with customers.
It Creates Real Time Engagement: Where are emails most likely to be opened and read? On mobile. According to a study by Litmus, 54% of all emails were opened on a mobile device. What this communicates is that customers are reading emails on the go, and emailing them will create real-time engagement.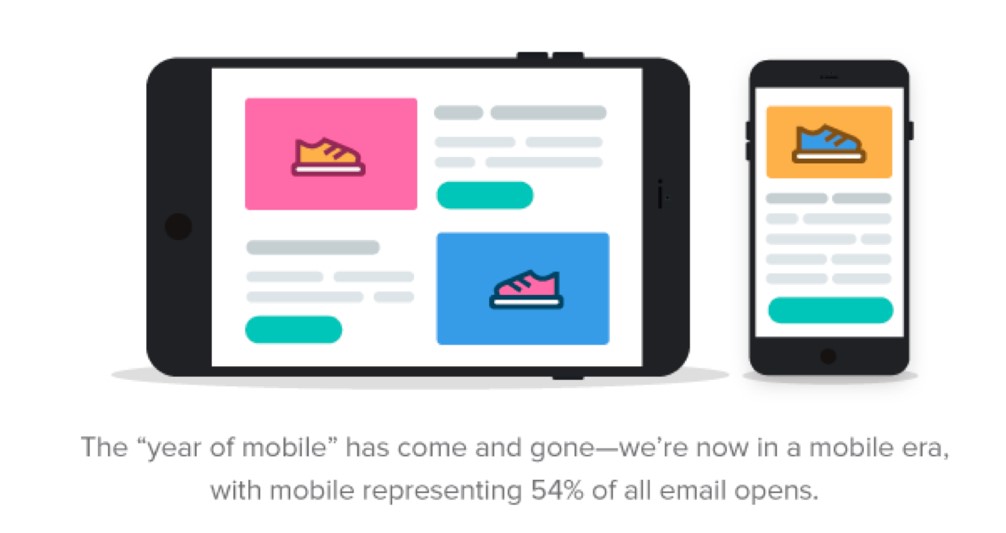 It's Easy To Measure An Email Marketing Campaign: Thankfully in 2017, there are tools that can provide answers to who opened an email, which links were clicked, and how many people unsubscribed. This quickly gives an indication of how an email campaign is performing, making it easy measure.
What are some tools?
MailChimp: With a user base of more than 7 million, MailChimp is one of the most popular email tools. This tool allows you to plug in potential keywords or phrases for a subject line and see how well they performed.
Active Campaign: This tool can send personalized messages that align perfectly with customer interests, whether they're on a website, browsing their inbox, or out-and-about on a mobile device.
Litmus: In terms of testing and tracking individual emails, Litmus is a highly versatile tool through which you can use to test and track email. It can test more than 40 clients and devices in one click!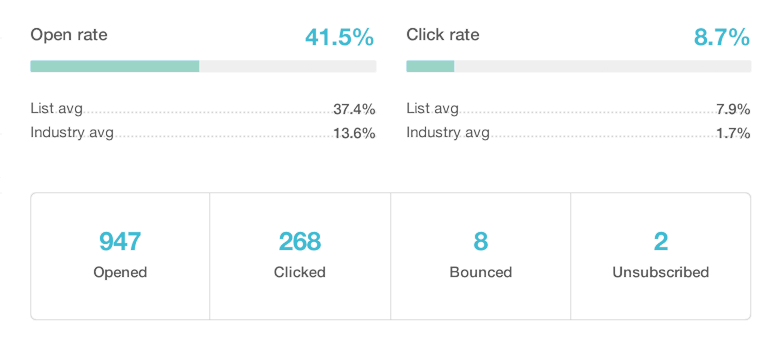 Campaign Report as seen on Mail Chimp
It's Affordable: Effectively communicating with a target base of responsive customers for free (or for an affordable price) is hard to turn down. Especially for a small business looking to expand before investing resources into a well-equipped email marketing strategy.
Through Mail Chimp, 12,000 emails can be sent out a month… for free. Vertical Response offers free email marketing up to 4,000 emails a month and 1,000 email contacts. This proves an email campaign can be effective, yet affordable.
Results In Targeted Messaging: Targeted messaging is identifying set groups of customers within a database and messaging them based on previous actions or requests. Have certain customers enquired about a specific product but didn't go through with the purchase? Have set customers called to schedule an appointment but then canceled and never called again? These specific customers who have demonstrated interested should be targeted with set messaging.
The main idea here is that potential customers are at different stages of the buying cycle.
Some may be in the consideration stage, while others may be at the research and compare stage, and even others in the ready-to-purchase stage. Contacting them based on their current stages is one step closer to a successful marketing strategy.

So, we know email marketing is important and necessary for a business.  However, there are different forms of email campaigns for different customers.
Were all emails created equally?  Not quite, here are the variations:
Welcome Emails: These types of emails are usually automated responses when a new subscriber joins a list or inquiries through an online form. Welcome emails are the first and only chance to make a good first impression. This means standing out from the competition, getting the customers attention, and personalizing the email.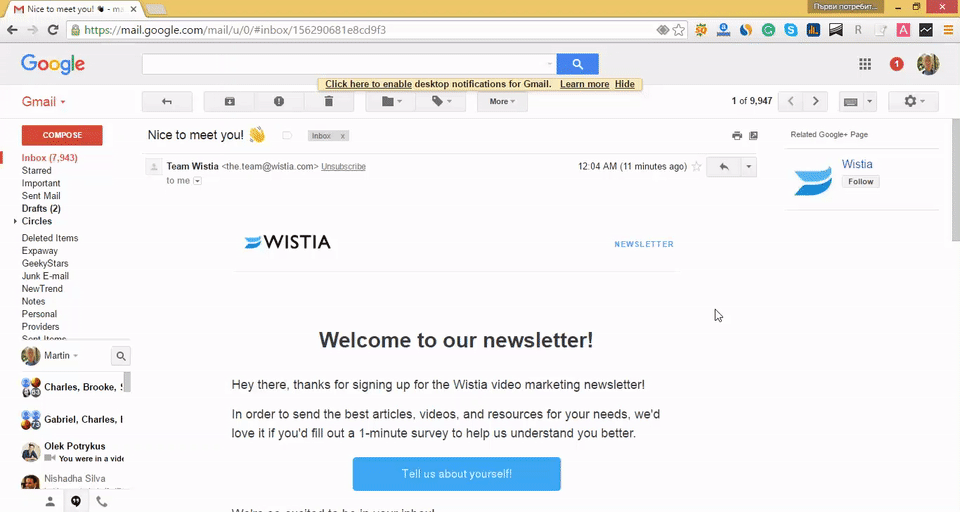 Educational Emails: These types of emails can include blog posts; A newly written blog post on how to increase ROI for a small business can be sent out as an educational email. Even better, a blog post on how to use a new tool can prove to be helpful and valuable content, which is exactly what customers want (and expect).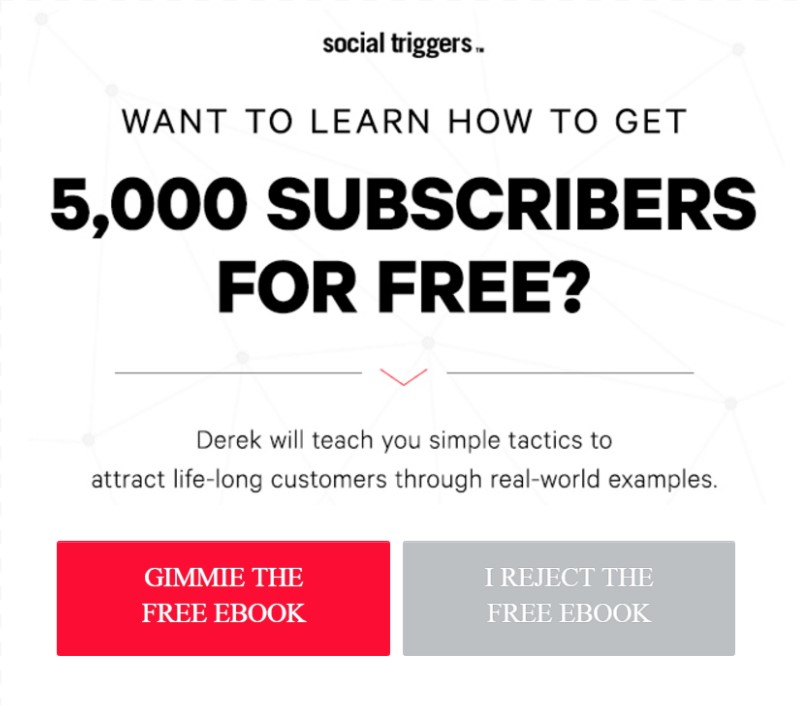 Lead Nurturing Emails: As mentioned earlier, there's always that group of potential customers who show initial interest, but then drop off the face of the earth. Where did they go? No one knows. But we can find out.
Ideally, there are two approaches to lead nurturing emails. One is to create a general email about those who have enquired about a specific product and occasionally send out those emails. The second approach is more personal and time-consuming. This involves personalized pitches to individual customers taking into account the customer's needs and the best way of selling to them.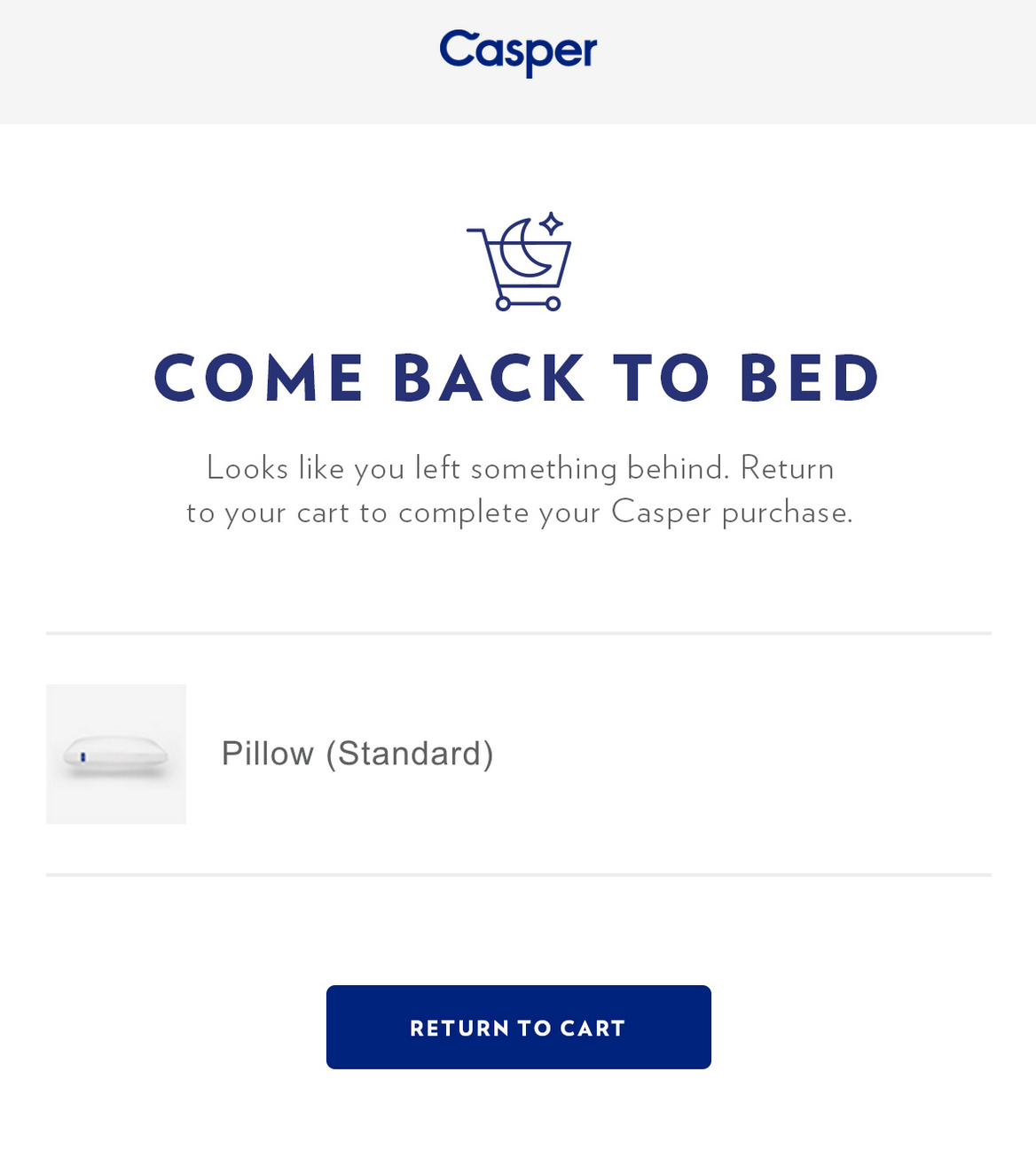 Social Media Connection Emails: For those looking to grow social media accounts, emails can definitely be a method in doing so. Why? Because the list of contacts has already subscribed to your brand, whether that be on your website or through a blog, so the likelihood of them connecting on social media is likely.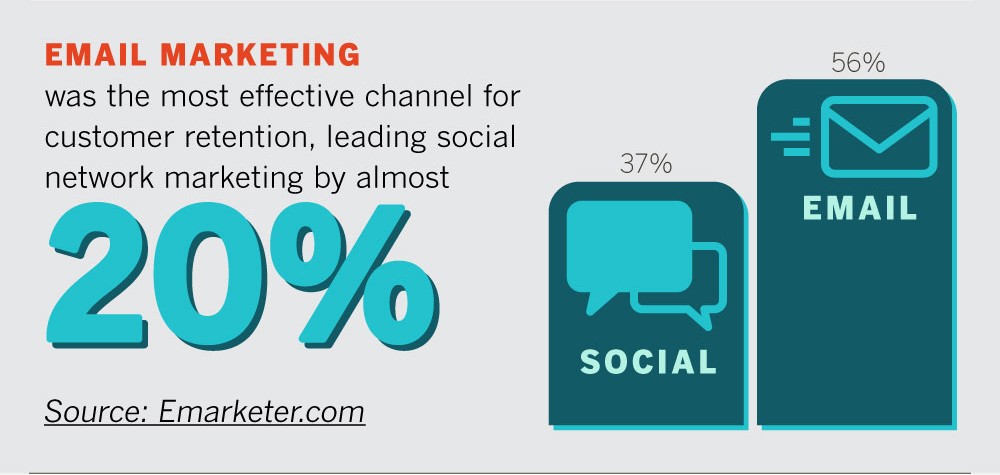 Newsletter Emails: Newsletters are a great way in delivering a large amount of content or information. Because it's disguised under the name 'newsletter' customers expect to see content covering various topics. This is an ideal method for sending out a monthly, or weekly wrap of the latest news or tips in an industry.
Before even sending out a daily, weekly or monthly newsletter, a goal needs to be established. Is the newsletter meant to drive social shares? Is it to increase brand awareness? Or maybe it's to simply share the latest company news. A newsletter needs to reflect the goal because ultimately, this will determine what kind of content should go into the newsletter.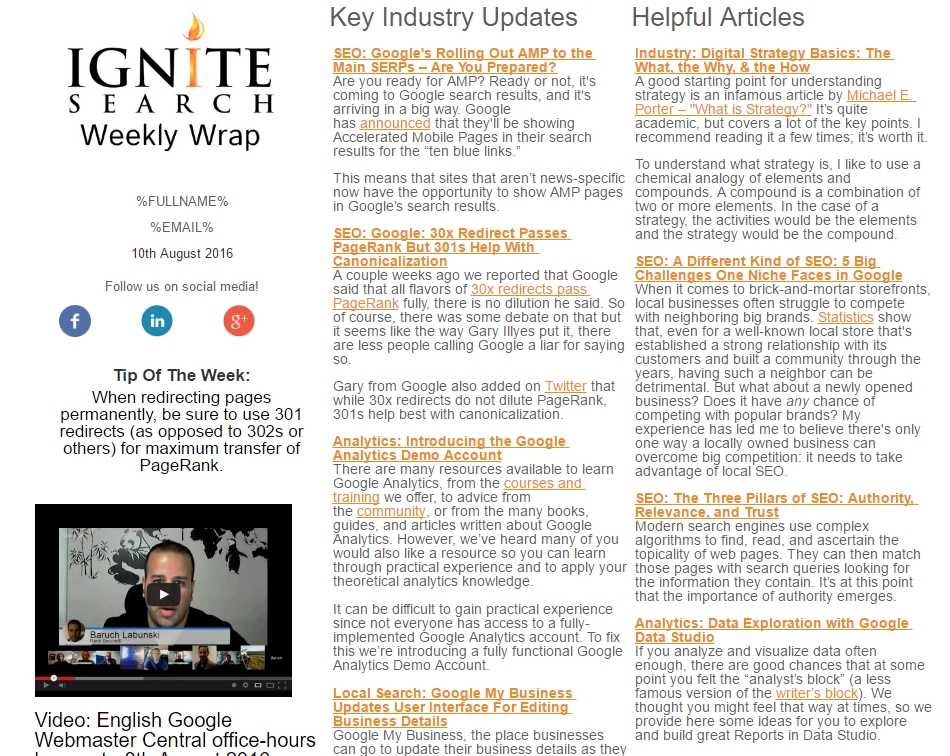 Re-engagement Emails: Contacting inactive subscribers is one way to revive an audience. The goal of a re-engagement email is to identify customers who haven't opened or responded to an email in a set amount of time and attempt to gauge a reaction or response. Finding out what was the last thing they responded to and then re-delivering that message can be one way in re-connecting with these long last contacts.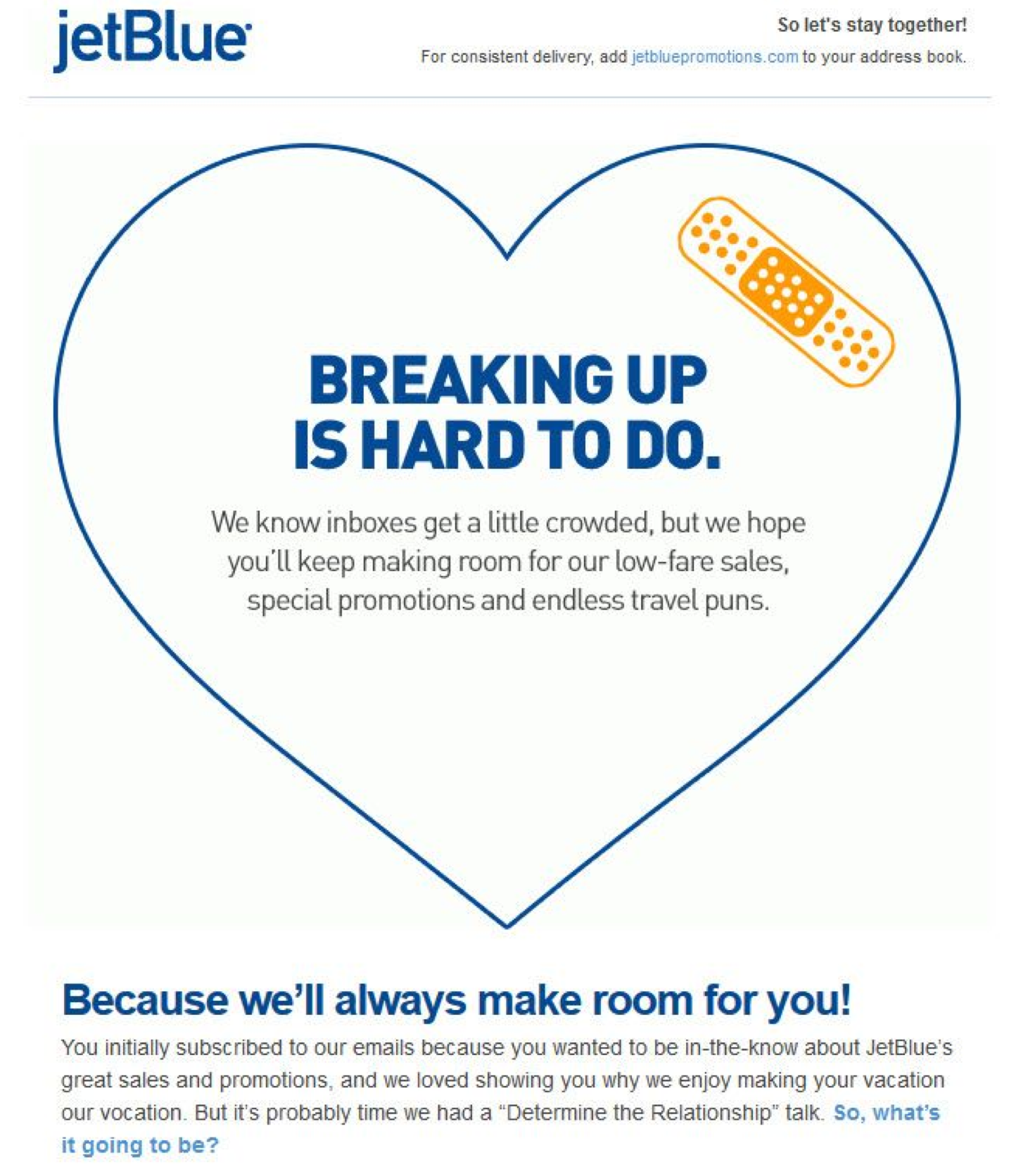 Let's not forget, Thank You emails. That's' right, thanking a customer for a purchase or a desired action. But your probably knew that one already… Still effective!
Remember, testing emails is critical. Sending out untested emails can waste time and resources.
A/B testing plays a key part in testing. Consider running tests around subject lines, calls to action, and what content works best for engaging with your audience.
When it comes to email marketing, strategic and targeted content is key.
Anyone can send out constant emails, but the driving message behind it is everything. The information circulated needs to be well thought out and as always, offer something of value to subscribers.