By Cheech Foo
Spotted in the wild on Wednesday the 9th August 2017, LinkedIn has just launched this new video recording feature and we are super excited!
We are fortunate to have Ben Eatwell, Head of Marketing AUNZ, LinkedIn Sales & Marketing Solutions on board to provide official updates around this new feature (you'll see him add value throughout the post as well):
To start off, Ben says regarding this new feature:
"Video is a popular way that our members consume information, share their perspectives and participate in conversations on LinkedIn. We are testing the ability for our members to record, upload, and post native video directly from the LinkedIn mobile app, so they can easily share their knowledge and insights to start conversations through the power of video."
And so, over the past few days we've been experimenting on the parameters of the video publishing feature. Below are the key takeaways on what we've learned about the program so far that you can use to go and publish a higher quality video experience.
Before we go into best tips on how to publish a video – A question that we get asked every time in the past few days is: Where can I find this video recording feature?!
So to begin, let's start with the basics.
One thing about the video feature is that, so far, it appears only LinkedIn Premium members are allowed access to this feature. We believe that it won't be long until it will be rolled out to the entire LinkedIn network, so either get a free trial of LinkedIn Premium now or bookmark this page for when it does come to the masses…!
(We queried Ben on this, and he mentioned that they will keep all members up to date as soon as they can, so be sure to keep eyes and ears open on this one.)
Process on how to publish a video on LinkedIn.
Step 1. Open up LinkedIn App and click on the blue circle button on the bottom right.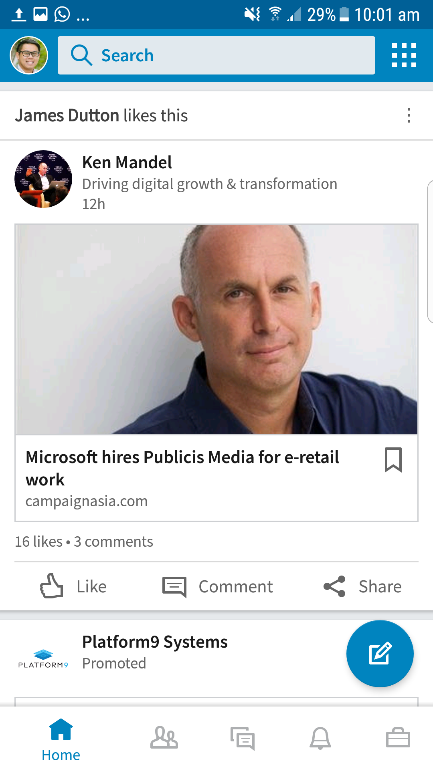 Step 2. You should be able to see a video camera icon, next to the camera icon. If so, then just click on that.
Step 3. You will now be given two choices: either record a video or upload a video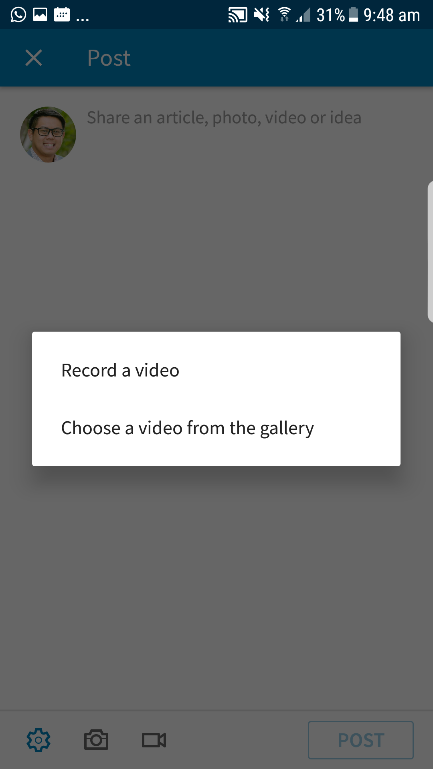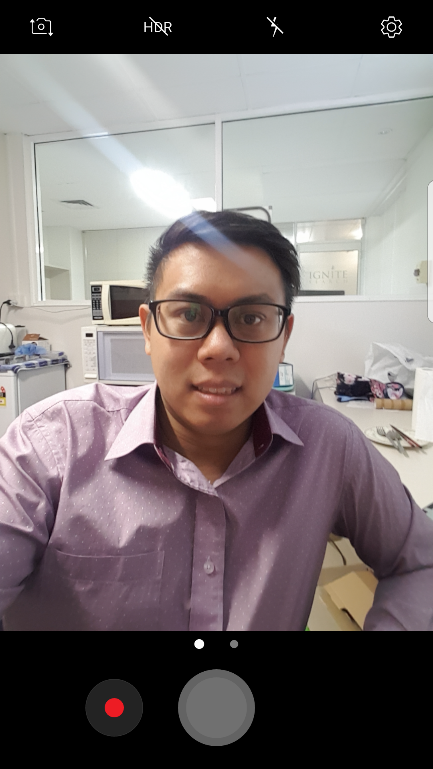 Record a video option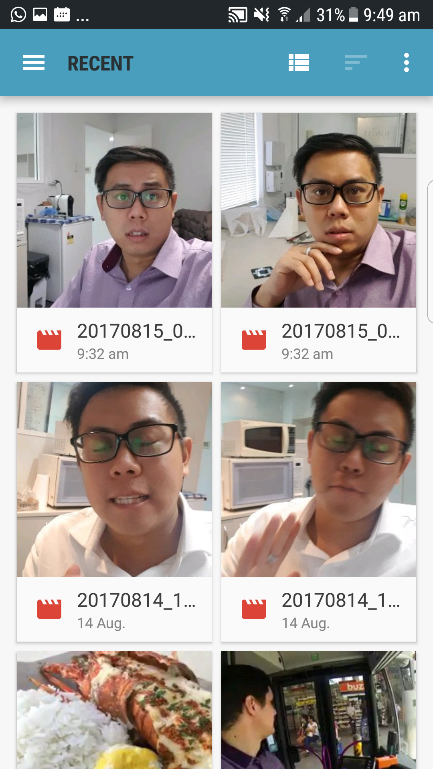 Choose a video from the gallery option
Step 4. Once you recorded your video or selected a video you can start to create the text for the update. Don't forget to also review your post settings. Depending on the nature of the content you can change how visible the post would be.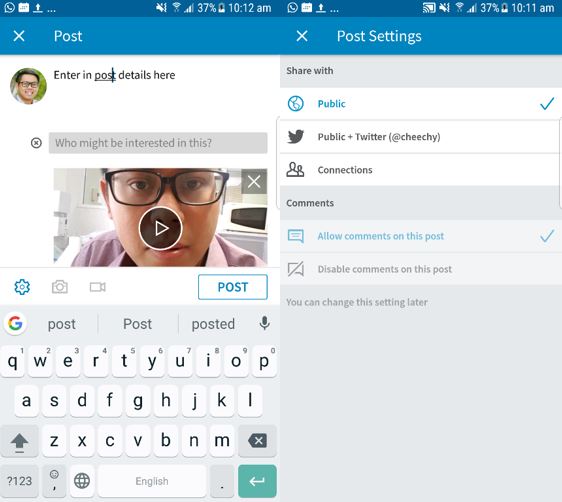 Key learning so far within one week of the launch:
In just the past few days, we have learned heaps about how to get the best value out publishing a video on LinkedIn and we are excited to share this with you guys.
Ben, from LinkedIn ANZ, will kick off this section with some very valuable advice:
"LinkedIn is a professional platform…we recommend keeping the content you post contextually relevant i.e. keep that professional audience and why they are on the platform front of mind to ensure your content is relevant."
Here's what we found so far:
Videos can't be longer than 10 minutes
After much testing, we recommend the videos be shot in a landscape mode, to cover as much real estate as possible and avoids any black bands showing.
See below the difference between portrait and landscape
Link to a video recorded in a portrait orientation using LinkedIn native function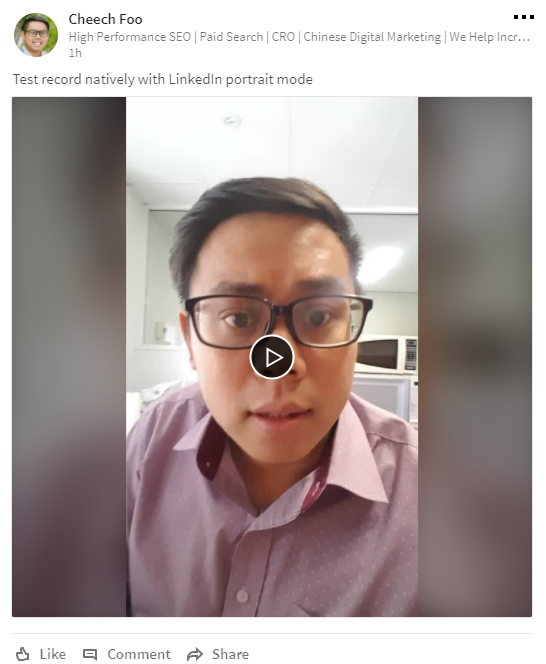 Link to a video recorded on a Samsung S7 Edge in a landscape orientation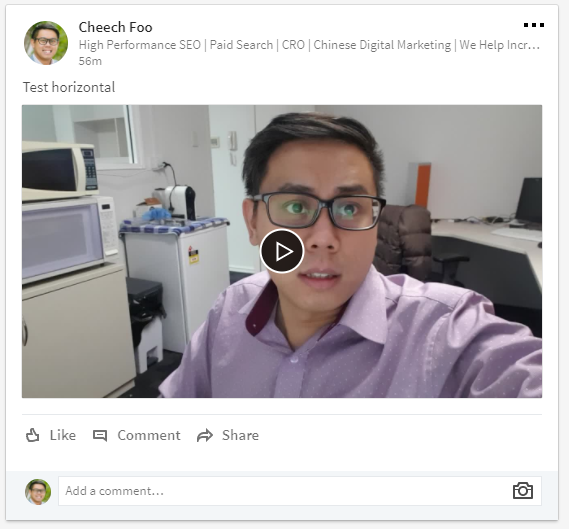 Length of posts
In the mobile feed, a video post will show up to 240 characters before it gets truncated the '…see' function.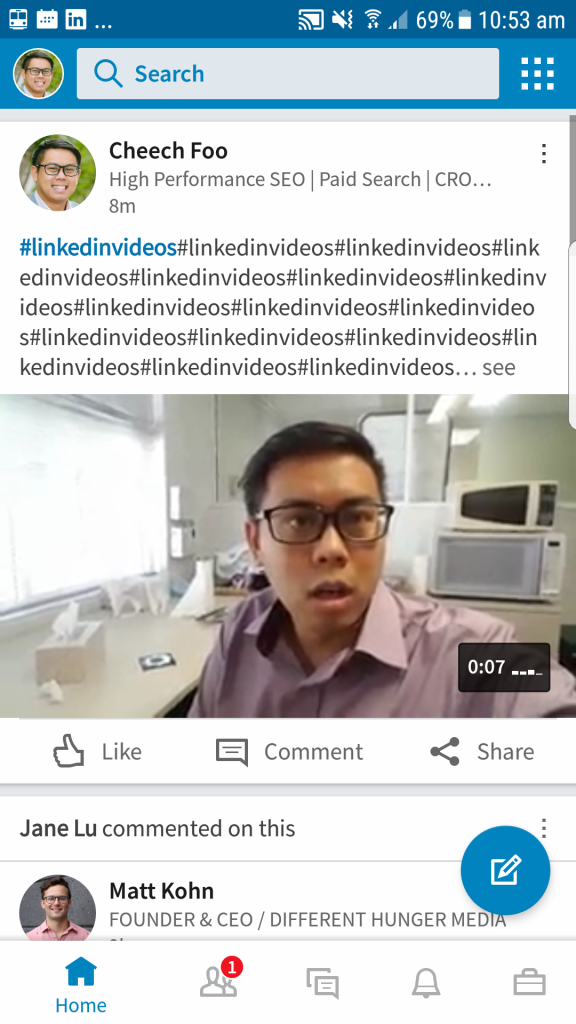 The aim is to experiment with this to see how users behave if you.
In the feed summary section, it will show up to 91 characters:

In short, our general recommendation is to think of the post in three parts and work out what posting methods work well
1-91 characters
92-240 characters
241+ characters
That's it for now from the Ignite Search team!
Got any further questions? Comment on this below and we'll help where we can.
Going forward, this page will be continuously updated as things change, so be sure to bookmark this, put this into your Evernote OR the easiest way of all: Just follow us on LinkedIn, Facebook & Twitter!