Ignite Search Weekly Wrap – 25th October 2017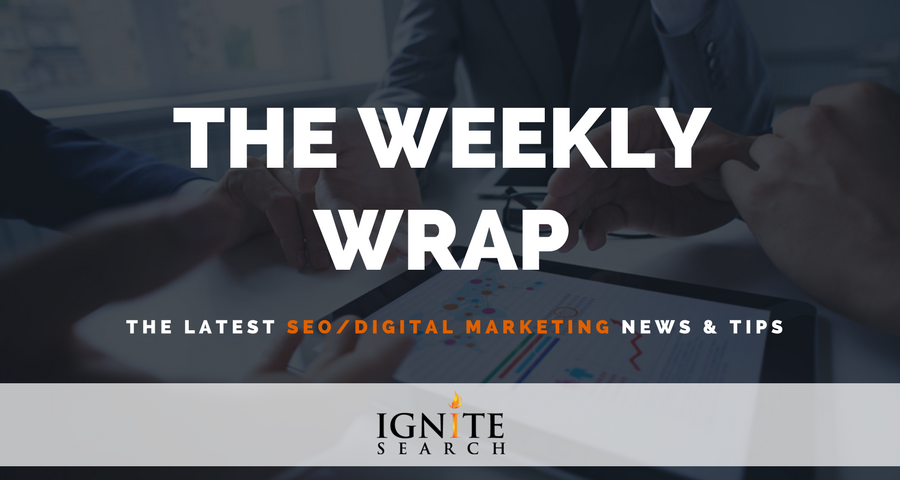 100% Curated SEO/Online Marketing Goodness
Key Industry Updates: 
SEO: Google Tag Manager Now Has A Native Scroll Depth Tracking Plugin
Google Tag Manager has added a native scroll depth trigger tool to report scroll-tracking data in Google Analytics. According to Simo Ahava's blog post on the new feature, the native scroll depth trigger includes basic options that allow users to track both vertical and horizontal scrolling. Site owners can track scrolling activity on all or select pages of a website.
Paid Search: Google Announces New Online-To-Offline Features On The Cusp Of The Holiday Shopping Season
Google's focus on local search the past couple of years has some expecting local search traffic to play a heightened role for brick-and-mortar retailers this coming holiday. Google is now teeing up some new shopping features and reporting capabilities ahead of the holiday shopping season. The announcements, made by Kishore Kanakamedala, director of product management for online-to-offline solutions, and livestreamed at 8:15 a.m. ET from SMX East in New York on Tuesday morning, include ways for retailers with brick-and-mortar locations to drive and measure more store visits from Google properties.
Paid Search: Google Adwords To Roll Out 'Parallel Tracking' To Speed Up Mobile Landing Page Delivery
Google's been working to speed up mobile web experiences on several fronts, AMP being the most visible of these efforts. On Wednesday, the company announced a change to the way it will handle tracking parameters appended to AdWords landing page URLs. Processing tracking codes can bog down page load time by "hundreds of milliseconds" and hurt campaign performance, says Google.
Paid Search: Adwords Adds 'Days To Conversion' Segmentation For Sales Cycle Insights
AdWords has released a new reporting segmentation to show how many days it took for a conversion to occur after a user saw or clicked on an ad. The "Days to Conversion" segment is available in the both the current and new AdWords interfaces. Segmenting by "Days to Conversion" allows advertisers to take into account the length of their sales cycles from the campaign level down to the keyword level.
Paid Search: New Bing Ads Overview Tab Provides Easier Access to Key Insights
Bing Ads has introduced a new overview tab that provides a big picture view of account performance. The overview tab can be found on the top of any campaigns page. Data segments included in the new overview tab can be customized to focus on the key insights you care about. Data within the overview tab can be modified to contain segments that aren't there by default, such as performance by campaign and performance by device.
Mobile: Google Assistant Now Offering A Wide Range Of Games For Kids And Families
The battle of the smart speakers and home assistants is in full swing. And both Amazon and Google think that gaming and fun will help provide a competitive edge. Amazon introduced Echo Buttons, which enable families to play Alexa-based games together, in September. Today Google announced a trove of games for families and kids: "[T]he Google Assistant now has more than 50 new games, activities and stories designed for families with kids." They include trivia, musical chairs, storytelling and more.
Local: Google My Business Pages Can Now Take Direct Bookings
Google is rolling out a new booking button for Google My Business pages that will allow businesses to take bookings directly through GMB. "Booking buttons can help your business stand out from the crowd," Google says as the company emphasizes the benefits of online bookings. Google's booking button is said to allow customers to make bookings in under a minute. Creating an easier booking experience could result in acquiring more customers.
Local: Businesses Can Now Sign Up To Add Booking Buttons To Their Google Local Results
In July, Google added booking buttons to some local panel results. Now, Google is opening that up to more local businesses by integrating with their "scheduling partners" directly from the Google My Business console. When you log into your Google My Business account, you may see a new button in the console named "sign up for bookings" next to the "accept bookings on Google" section.
Social: Facebook Live Screen Sharing, Facebook VR Updates, and New Facebook Ad Options
Welcome to this week's edition of the Social Media Marketing Talk Show, a news show for marketers who want to stay on the leading edge of social media. On this week's Social Media Marketing Talk Show with Michael Stelzner, we explore Facebook Live screen sharing and Facebook VR updates with Joel Comm, New Facebook ad options with Amanda Bond, and other breaking social media marketing news of the week!
Helpful Strategies, Tips & Tricks:
SEO: How Links in Headers, Footers, Content, and Navigation Can Impact SEO – Whiteboard Friday
Which link is more valuable: the one in your nav, or the one in the content of your page? Now, how about if one of those in-content links is an image, and one is text? Not all links are created equal, and getting familiar with the details will help you build a stronger linking structure.
SEO: NEW in Keyword Explorer: See Who Ranks & How Much with Keywords by Site
For many years now, Moz's customers and so, so many of my friends and colleagues in the SEO world have had one big feature request from our toolset: "GIVE ME KEYWORDS BY SITE!" Today, we're answering that long-standing request with that precise data inside Keyword Explorer: This data is likely familiar to folks who've used tools like SEMRush, KeywordSpy, Spyfu, or others, and we have a few areas we think are stronger than these competitors, and a few known areas of weakness
SEO: 5 Hidden Google Analytics Reporting Features You Should be Using
SEO Over 30 million websites use Google Analytics. Many of us spend time using the tool every single day. But, did you know there are powerful built-in reporting features and regularly appearing new features you may have missed? Being aware of all the helpful features at your fingertips could make your work more efficient, and help you find opportunities to dig deeper into your data. (And, it won't hurt to show your boss what you can do either!) I will cover 5 potentially unknown features in Google Analytics, how to use them, examples, and my personal opinion on their limitations.
SEO: Competitive Research: How to Battle Your SEO Enemies – And Win
Many businesses are still doing manual research and competitor rank tracking at best. Unfortunately, these methods are not 100 percent accurate. Ignoring your competition can cost a lot: sudden drops in rankings and conversion, wasted money, etc. To avoid these headaches, you should take competitive research seriously. Want to know if you're doing it right?
SEO: Top 10 SEO Mistakes Affiliates Make
Affiliate marketing can be really powerful when SEO and affiliate goals all push in the same direction. Yet it's also painfully clear that many affiliate marketers are missing out on substantial, sustainable growth by ignoring SEO – or making mistakes that hurt the effectiveness of their affiliate campaigns. To help you avoid these common blunders, I reached out to Adam Riemer, affiliate marketer and online marketing strategist, and Scott Polk, SEO strategist and CEO of Marketing Nomads.
SEO: 7 Useful Image Optimization Tips For Your E-commerce Store
We all know that search traffic is important – but here's something you might not realize: While the core Google search engine makes up a full 64.8 percent of searches on all major web properties (including Amazon), Google Images make up another 21.8 percent. Let me put it this way: Google image searches make up 25.2 percent of all Google searches, and over 900 percent more searches than Bing. Yet this industry probably dedicates something closer to 99 percent or more of its resources and discussions to Google's core search product.
Content: 10 Hacks That Can Skyrocket Your Content Promotion
You always do your best to improve your clients' content performance. You analyze their competitors and industry. You create relevant and useful content. However, far too often, you're completely forgetting about the most important part of content marketing: content promotion. According to a recent study by Content Marketing Institute, various organizations across North America have started to approach content marketing differently – and the results are positive.
Social: 3 YouTube Video Optimization Tips for Marketers
Want to improve your YouTube video views? Looking for ways to optimize your YouTube videos? In this article, you'll discover three ways to improve the visibility and impact of your YouTube video content.
Read Our Blog Post On Content Marketing: Using Social Media To Generate Content Ideas.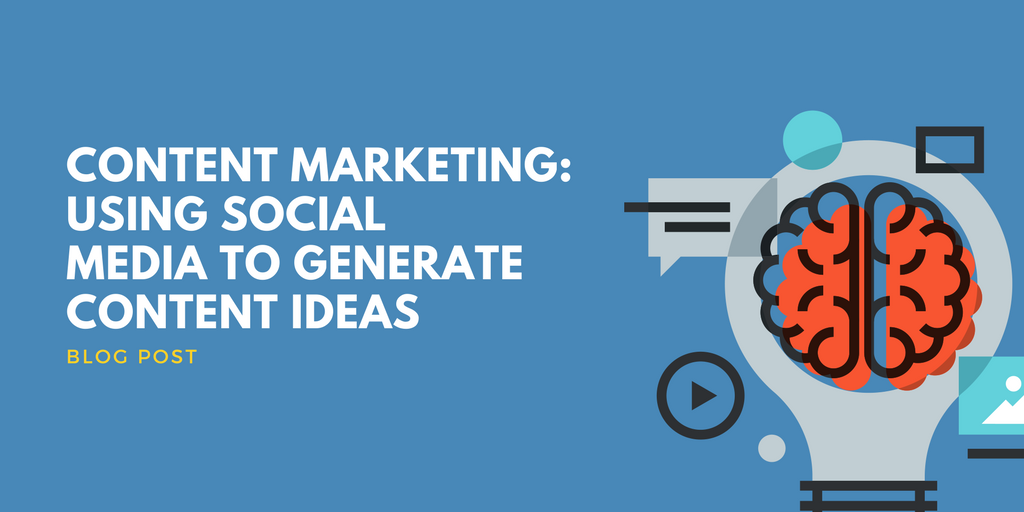 Video: English Google Webmaster Central office-hours hangout – 20th October 2017
Enjoy reading the Weekly Wrap?
Let us bring it to your inbox, every week.
Subscribe here!