By Airon Rodrigues 
As discussed in an earlier blog post on how to Improve Local Search And Set Up A Business Listing, Google My Business (GMB) is one of the key platforms that must be optimized in order to include a company listing in searches, maps, and more.
A local business doesn't need to be found by everyone on the internet, but only by those who live in the community that are looking for the services a business might offer.
In this post, we will discuss the key elements of an optimised Google Business Listing and why they work to enhanced Local SEO.
Add A Virtual Tour

From Google Street View
The main advantage of using a virtual tour within a GMB listing is that it builds trusts with a high-quality virtual tour that lets people experience your location before they arrive.
According to Google, creating a 360-view virtual tour of a business can generate twice as much interest as listing without this view.
A Virtual Tour allows your audience to experience your location because essentially, potential customers want to know what the place looks like. Is it safe? Is it established? Does it offer them the experience they are looking for?
If it meets the expected criteria or is at least well presented, it can be a selling point.  In addition, a virtual tour will encourage potential customers to click through to the website to find out more.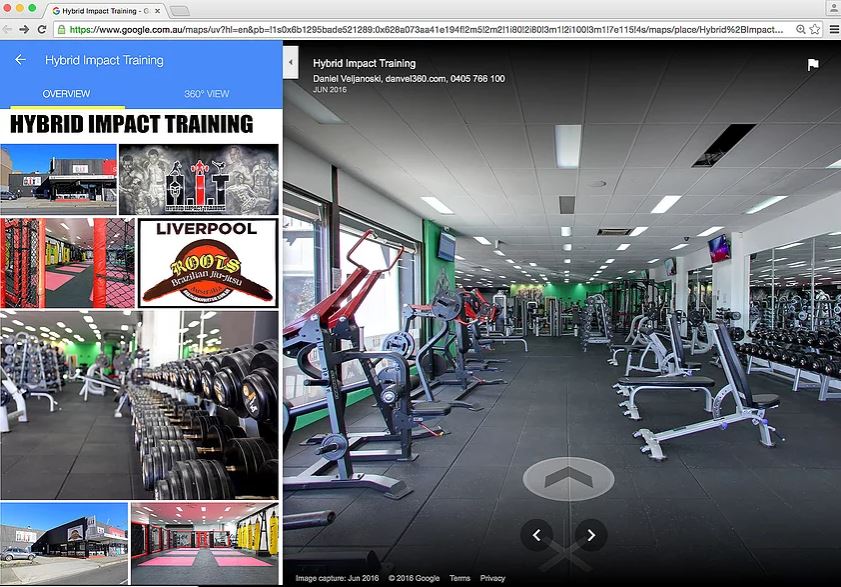 360-view tour of Hybrid Impact Training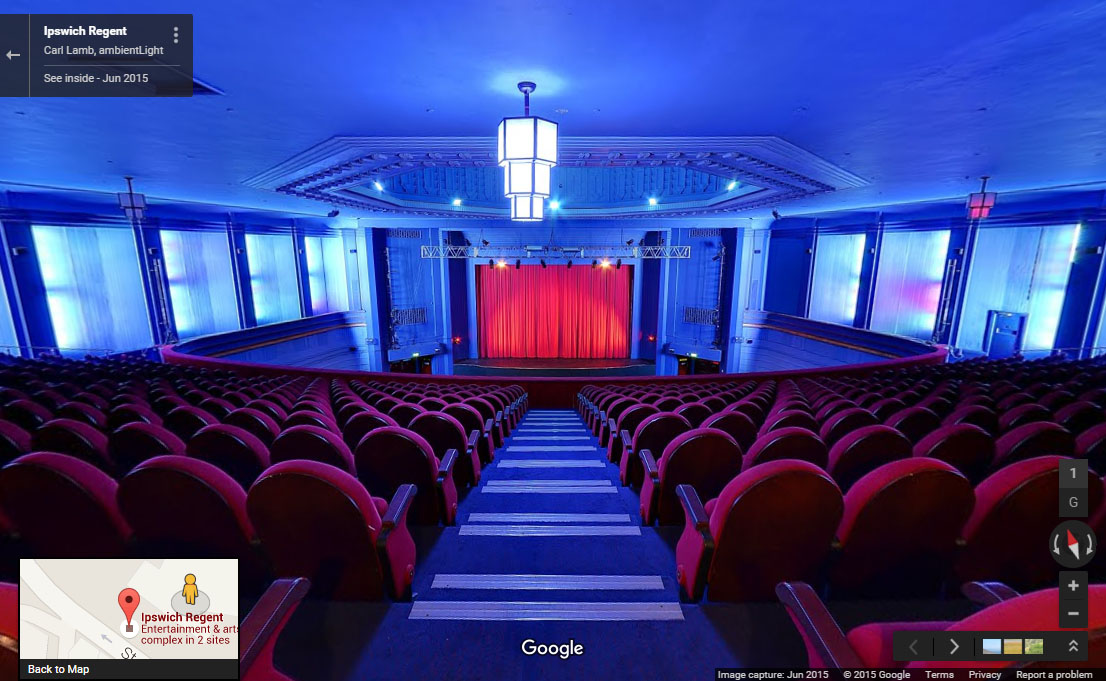 What Kind of Businesses Benefit From 360 Virtual Tours?
Almost any business with a physical office space will benefit from a high-definition Google Virtual Tour. Some of these include:
Restaurants
Banks
Medical offices
Hotels
Car dealers
Corporate offices
Storefront businesses
Retail businesses
Manufacturing facilities
Any business with a showroom
By optimizing your Google My Business listing while adding a 360 Virtual Tour, you can substantially increase your visibility potential on local Google searches.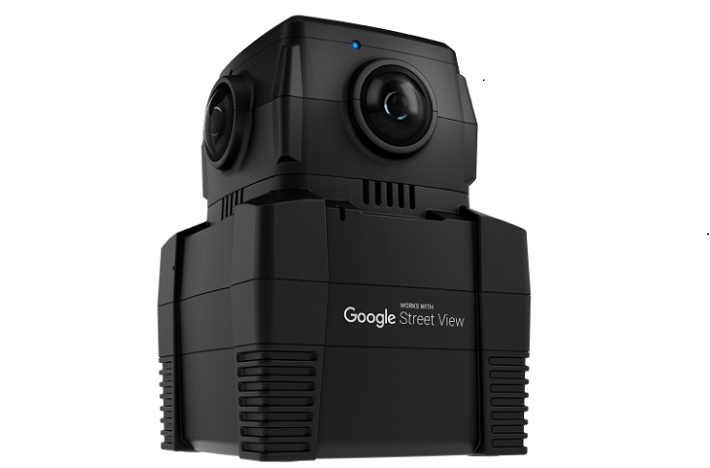 Add High-Quality Images
Adding photos to a GMB listing helps put a name to a face. Photos help a listing stand out and better describe what the listing provides as a business. Ensure that the photos are at a high resolution and can easily be viewed, especially if the photos are products.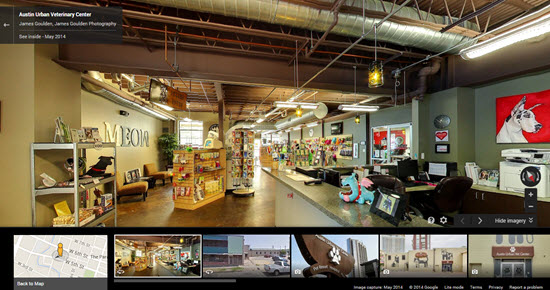 Like a virtual tour, high-quality images of a business are crucial because it's representing the brand. How is business is presented is how potential customers will view it.
What is the photo that people see when a business shows up in the search results? Google is always adding new ranking factors to their algorithm, which includes photos.
Granted there is a "preferred" photo which is the image that businesses would like displayed in Google Maps and Search results. However, a preferred photo is only a recommendation and Google will ultimately choose which photo is shown first.
Since Google is all about enhancing user experience, they take several factors into consideration when ranking images. These include:
Size
Quality
Content (Google tends to rank photos of real images higher than logos. The more relevant the picture is to the nature of the business, the better chances it has to rank higher and appear as the preferred photo).
For size, quality and format details, visit the local business photos guide.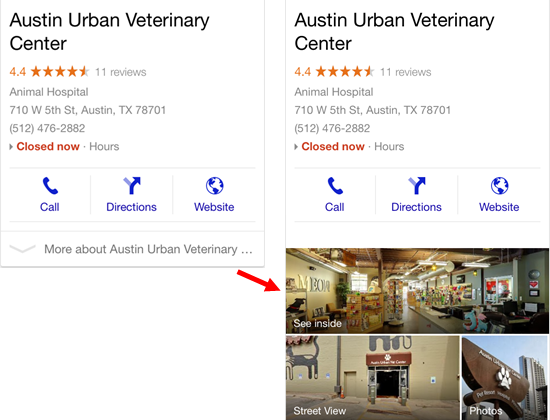 The "See inside" view is front-and-center when viewing the Google Places page on mobile. (It's even more prominent than it is on desktop.) This highlights how important photos are when displaying a business listing on Google.
Direct Bookings
For local businesses looking to stay on the forefront of the changes within local search, Google is now adding 'Booking Buttons'.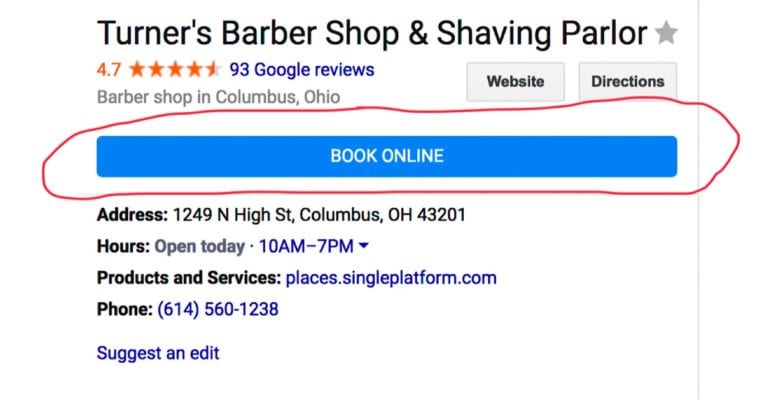 According to Google, "Booking buttons can help your business stand out from the crowd,".
The book online button is said to allow customers to make direct bookings in under a minute. This creates a quicker, easier booking experience which can result in more customers and positive reviews.
In addition, GMB listing owners with a booking button can track how many bookings were made directly through the GMB dashboard.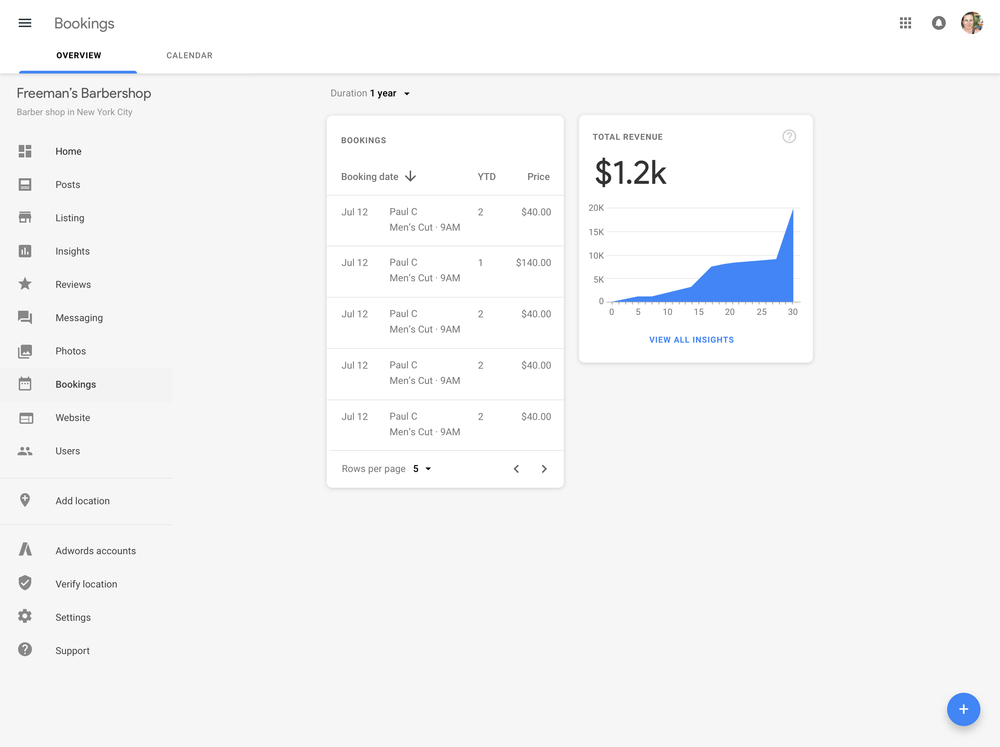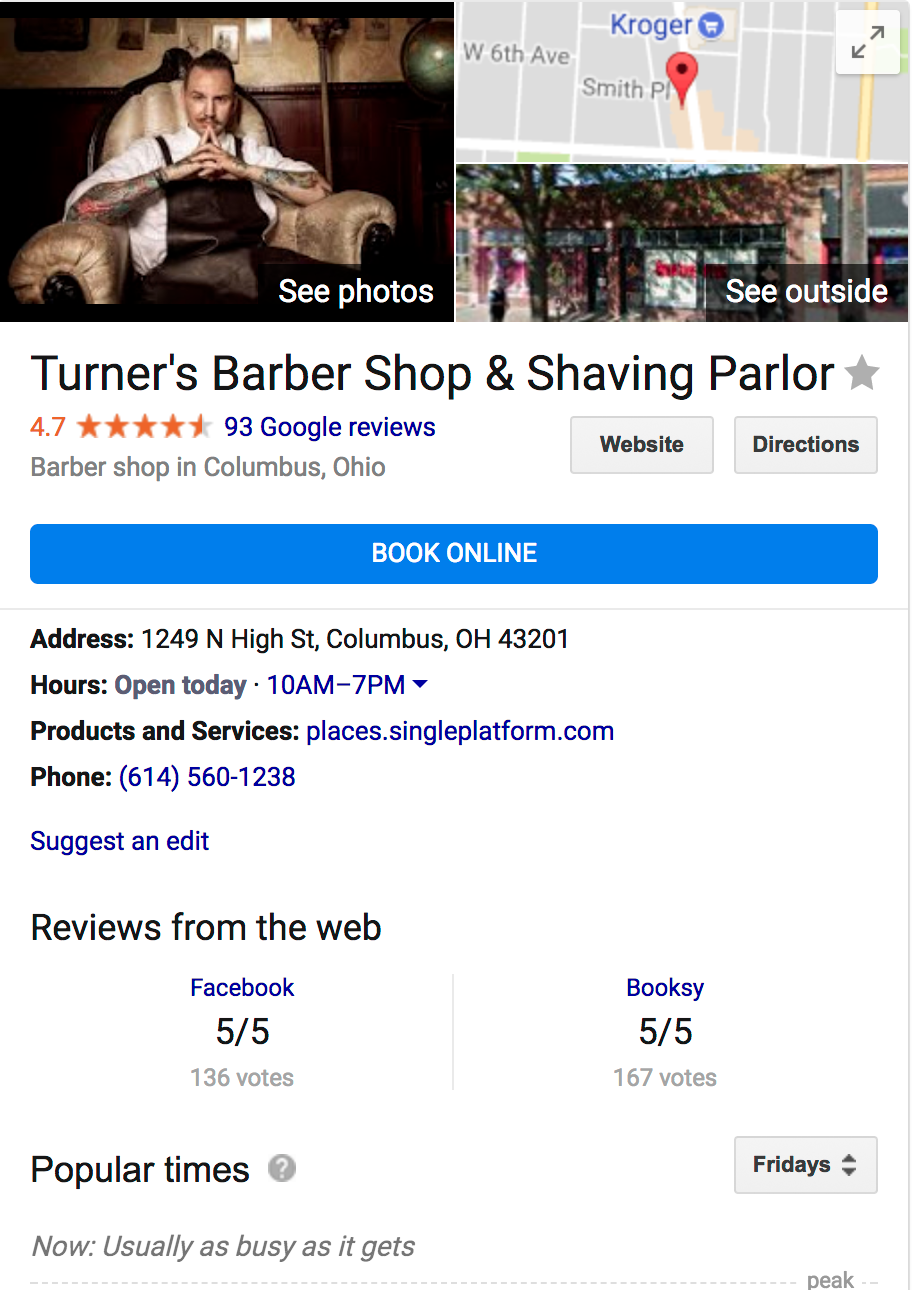 To be eligible to accept bookings through Google, a business listing needs to select a booking provider.
Supporting booking providers currently include: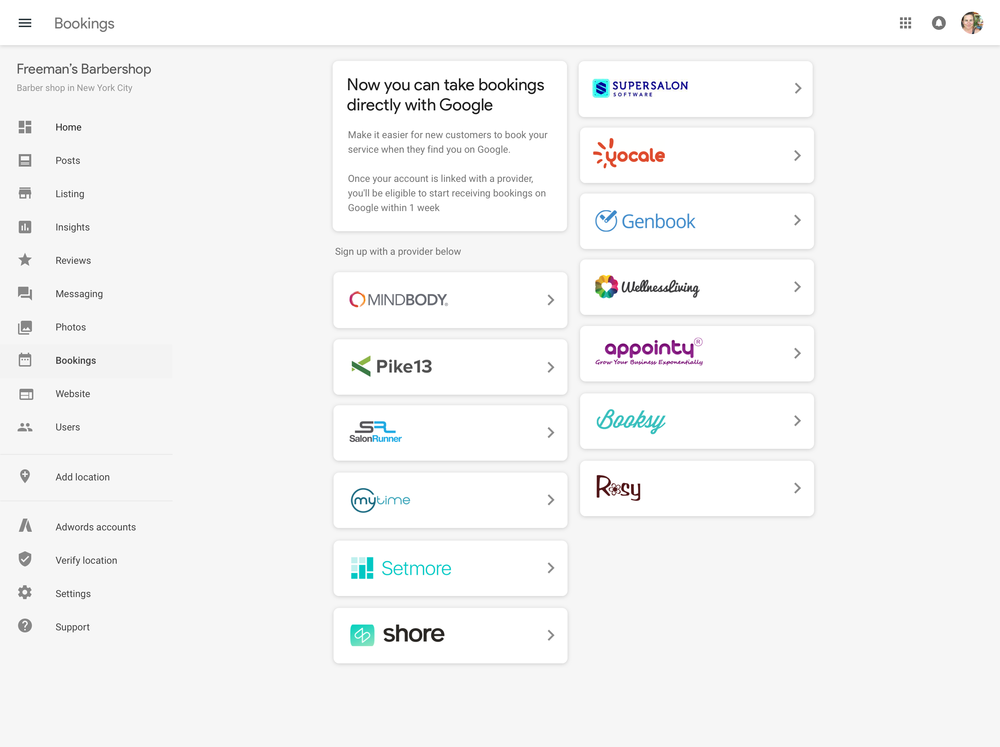 In addition to what has been mentioned in this post, the same general tips apply such as keeping information consistent (NAP), acquiring positive online reviews, adding business hours and more, which can be found in our previous post on Local Search.
Ready to get started? Head over to Google My Business to start improving your local search today.