Ignite Search Weekly Wrap – 1st November 2017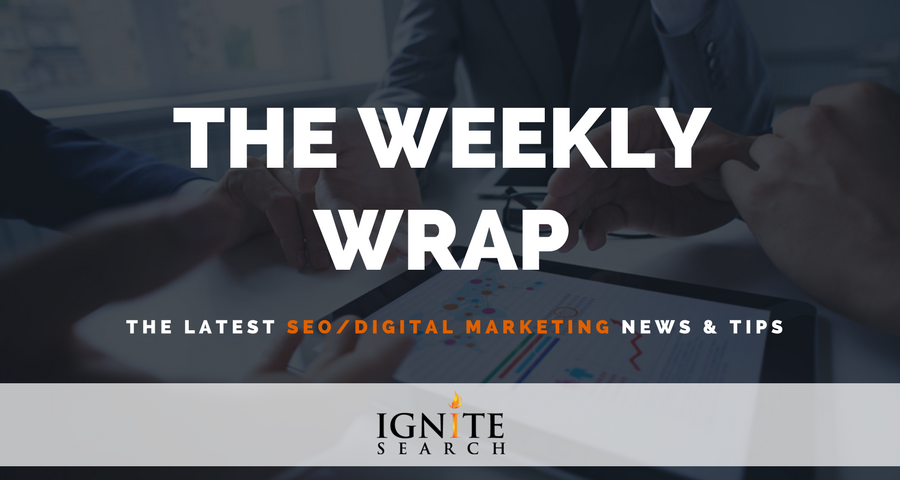 100% Curated SEO/Online Marketing Goodness
Key Industry Updates: 
SEO: Google searches now correspond to user location instead of domain
Google announced today that it is changing the way it labels country services on the mobile web, Google app for iOS and desktop Search and Maps. According to Google, one in five searches is now location-related. To make search results more relevant, Google says the country of service will no longer be indicated by the country code top level domain name (ccTLD) such as "google.co.uk" for the UK or "google.com.br" for Brazil, but instead will default to the country where the user is performing the search.
SEO: Google Search Algorithm & Ranking Update Brewing?
Over the past 24-48 hours there has been an uptick in chatter across social media, the SEO communities and the forum threads around Google ranking and search results shifts. In fact, it has been pretty volatile over the past couple of months based on our reporting. But there seems to have been something going on, maybe a test, maybe the beginnings of a roll out in the past day or so.
Paid Search: Oh, no! AdWords can now spend double your budget. Or not…
In case you hadn't already heard, AdWords can now spend up to double your campaign's daily budget… which is pretty darned irritating! For 99 percent of campaigns, I'd normally recommend not using budget caps at all — I like to "tap it not cap it," which basically means it's better to control spend by bids (/ROI) rather than closing up shop with budgets.
Mobile: Google Mobile Search Tests New Design For Did You Mean
Paul Shapiro posted on Twitter a screen shot of Google mobile search results showing a new design for the "did you mean" feature. Normally, the did you mean is just another blue link but here it is in the form of a box that explains other variations of the search results you can get if you click on it.
Mobile: Mobile-first updates from SMX East
As every SEO knows, the rise of mobile searches has prompted Google to prioritize mobile signals in determining search results. To that end, the search giant is in the slow-going process of rolling out its mobile-first index, which is expected to be fully implemented sometime next year. In the meantime, getting sites ready is a high-priority item on SEOs' to-do lists, which is why the topic was addressed at this week's SMX East conference in a panel discussion titled, "SEO For Google's Mobile-First Index & Mobile-Friendly World."
Local: Google Local Panel Shows "Inside This Place"
Google seems to be rolling out a new feature for the local knowledge panel named "inside this place." Sergey Alakov posted on Twitter about it and it shows under the local Q&A box for some local businesses. It shows inside photos of the business and then also lets searchers to add their own photos with a camera icon with a plus sign.
Local: Google Launches Book A Room For Hotel Search Results
Google seems to have rolled out a feature they have been testing for booking a hotel room directly from the Google hotel search results. I was able to replicate this myself, where I searched for hotels near me and clicked on one and it has the "Book A Room" button
Local: Google home services ads program rebrands, expanding to 30 cities by end of 2017
Google is rebranding and rolling out its advertising and verification for local service providers that launched in beta in 2015 as Google Home Services. Now known as Local Services by Google, the program has expanded to 17 US cities with plans to be in 30 cities by year-end, Google announced Tuesday.
Social: Instagram Live With Friends, Facebook Live Video Producer, Snapchat External Link Sharing
Welcome to this week's edition of the Social Media Marketing Talk Show, a news show for marketers who want to stay on the leading edge of social media. On this week's Social Media Marketing Talk Show with Michael Stelzner, we explore Instagram Live with Friends with Jeff Sieh, Facebook Live Video Producer with Luria Petrucci, Snapchat external link sharing with Carlos Gil, and other breaking social media marketing news of the week!
Helpful Strategies, Tips & Tricks:
SEO: How to Use the "Keywords by Site" Data in Tools (Moz, SEMrush, Ahrefs, etc.) to Improve Your Keyword Research and Targeting – Whiteboard Friday
One of the most helpful functions of modern-day SEO software is the idea of a "keyword universe," a database of tens of millions of keywords that you can tap into and discover what your site is ranking for. Rankings data like this can be powerful, and having that kind of power at your fingertips can be intimidating. In today's Whiteboard Friday, Rand explains the concept of the "keyword universe" and shares his most useful tips to take advantage of this data in the most popular SEO tools.
SEO: Unfiltered: How to Show Up in Local Search Results
If you're having trouble getting your local business' website to show up in the Google local 3-pack or local search results in general, you're not alone. The first page of Google's search results seems to have gotten smaller over the years – the top and bottom of the page are often filled with ads, the local 7-pack was trimmed to a slim 3-pack, and online directories often take up the rest of page one. There is very little room for small local businesses to rank on the first page of Google.
SEO: How to Do a Competitor Analysis for SEO
Competitive analysis is a key aspect when in the beginning stages of an SEO campaign. Far too often, I see organizations skip this important step and get right into keyword mapping, optimizing content, or link building. But understanding who our competitors are and seeing where they stand can lead to a far more comprehensive understanding of what our goals should be and reveal gaps or blind spots.
SEO: Weatherproof SEO: How to Stay on Top of Google Algorithm Changes
Google's SERPs change every day. Sometimes it's you, sometimes it's your competitors trying to outrun you, and sometimes it's Google itself updating its algorithms (John Mueller from Google confirmed that algorithm changes happen on a daily basis). Because of the rivalry, rankings of different domains change constantly. Everyone is searching for new keywords, developing new strategies, and looking for new backlink placements.
SEO: 6 WordPress Plugins That Will Speed up Your Site
With all the hard work that you put into building your website, do you know the one thing that can kill it before it even has a chance? Speed. Loading speed is essential to your site's success. Think about it. How long are you willing to wait for a site to load before you decide to just move onto the next one? Not long, right? Most visitors to your site are only willing to wait a matter of seconds for your site to load before they decide it isn't worth the effort and escape out, back to Google, where they will eventually make their way to your competition.
Paid Search: 2 New AdWords Features & 1 Awesome Strategy You Must Know
If you're anything like me, you're constantly on the lookout for new AdWords features and ways to get ahead the competition. Even if you don't geek-out on PPC marketing on a daily basis, it's always important to keep up to date with what's new and understand any significant changes so you can make the necessary changes to optimize the performance of your AdWords accounts.
Content: How to Create Consumer-Centric Content
 In the modern world, the future of brands lies in the hands of the online community. Their collective voice has grown so powerful that it can single-handedly build a brand that everyone else will trust or topple down an entire enterprise until it's reduced to nothingness. How often do you find posts on Facebook that roast a brand for a single mistake or oversight? They may not always lead to the total demise of a company, but as a marketer or PR person, stories like the United Airlines PR disaster of 2017 are painful to even think about.
Social: How to Use Facebook Page Insights Like an Expert
By now, most business owners and marketers know how important it is to have a Facebook business page. Facebook is a platform that provides an easy way for you and your customers and prospects to interact with each other. But even if you're sharing the right variety of content on your business Facebook page and responding to customer messages and comments in a timely manner, you're still not reaping all the benefits of your page if you don't also take advantage of Facebook Page Insights.
Read Our Blog Post On Local SEO: Advanced Elements That Enhances a GMB Listing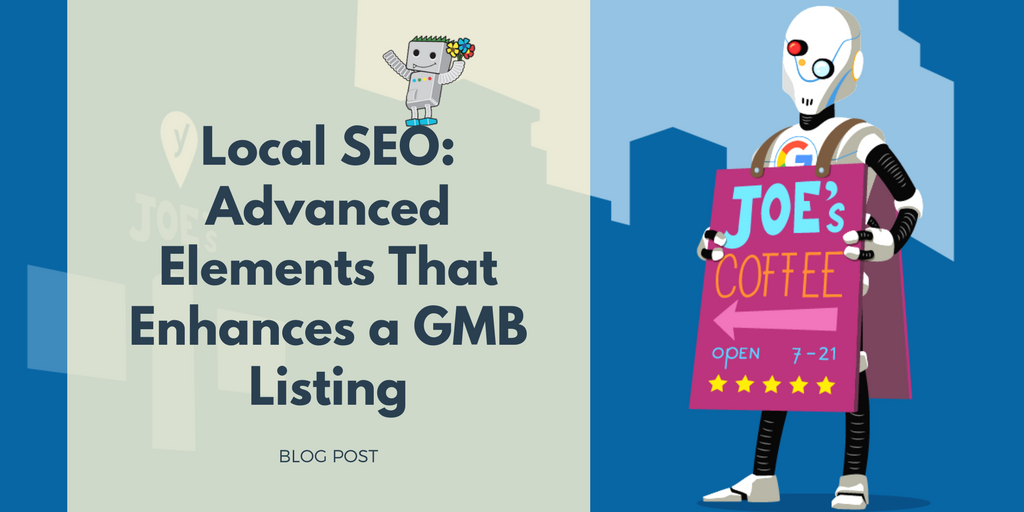 Video: English Google Webmaster Central office-hours hangout – 31st October 2017
Enjoy reading the Weekly Wrap?
Let us bring it to your inbox, every week.
Subscribe here!