Ignite Search Weekly Wrap – 20th September 2017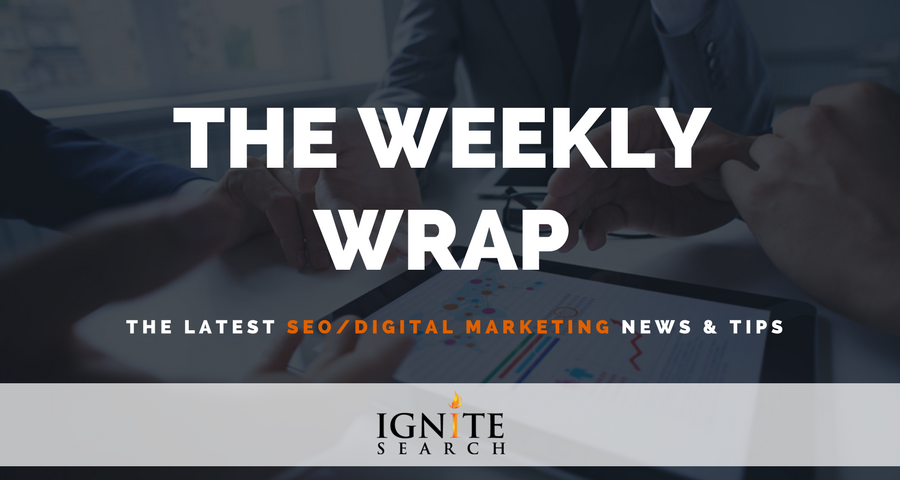 100% Curated SEO/Online Marketing Goodness
Key Industry Updates: 
SEO: Google Search Algorithm Update On September 16th
I was incredibly tempted to do a special alert news story Saturday night on a Google algorithm update that seems to have touched down Saturday morning or late Friday but I decided to see how the Sunday chatter around it would be. In short, I noticed an unusual number of people complaining about the Google search results in the ongoing WebmasterWorld thread and some on Black Hat World starting early Saturday.
SEO: Bing now officially supports Fact Check label with ClaimReview markup
Bing has finally announced their official support for the "Fact Check" label in search. This is powered by the ClaimReview schema markup and now shows up in the Bing search results. We reported about Bing adding this to their webmaster documentation a few months ago, but the search results did not start showing the label until yesterday. Now if you do searches, you may see a line that reads "Fact checked by Snopes" followed by a False or True statement.
SEO: Bing Upgrades Visual Search With Object Detection Technology
Bing is upgrading its unique Visual Search experience with technology that will make it even more intelligent. Bing Visual Search allows users to search for objects featured in an image. Previously, users had to manually draw a lasso around the object in order to identify it. Now, thanks to object detection technology, Bing will be able to identify objects within images and pre-select them for you.
Paid Search: Google Updates Keyword Tool To Remove Jew Haters Suggestions
Update: Google has made updates to their keyword tool to prevent these keywords to be added to your campaigns despite Google not allowing you to advertiser for those campaigns. Last night, big news came out that Facebook allows advertisers to reach Jew haters via ProPublica. It technically isn't just Facebook, anyone can try to buy keywords to target Jew Haters on Google – well, maybe.
Paid Search: New Google AdSense Auto Ads Beta
It looks like Google AdSense has launched a new ad code type for publishers named Auto ads. I don't have much information on this beta outside of this help document and this WebmasterWorld thread. Now, you might think this is automobile related but I don't think it is. It seems like a method for Google to automatically place ads on your site without you having to do anything but add one piece of code to your page. It might pick the best location and type of ads based on your web site.
Paid Search: Google AdSense Ad Balance Tool Now Back
Google posted on the AdSense Google+ channel that the ad balancer tool which is a tool that can be used to show less lower paying ads on your site, is not back up and running. "We are happy to inform you that the Ad balance tool is back and you can now use it again to help you reduce the number of ads you show to users, specifically the ads that earn you the least revenue, and see how it affects your earnings"
Local: Google Local Panel Tests Small Map Icon Interface
Google is testing showing a small map icon in the local panel results by the address line. This was pointed out to me recently by @thibaultadda but first noticed by @sergey_alakov months ago. I didn't cover it then because there were a ton of different tests going on the but now they are testing this maps icon again.
Local: Google is Rolling Out Tabs to Hotels' Knowledge Panels
Google added tabs to local panels of most businesses in June of this year. Hotels didn't initially receive the new feature, although, the test started around the time of the rollout in other verticals. Now, it seems like the tabs are rolling out to hotels' Knowledge Panel as well.
Social: Facebook Ads Manager and Twitter Team Management
Welcome to this week's edition of the Social Media Marketing Talk Show, a news show for marketers who want to stay on the leading edge of social media. On this week's Social Media Marketing Talk Show with Michael Stelzner, we explore Facebook Ads Manager changes with Amanda Bond, Twitter team management with Kim Reynolds, and other breaking social media marketing news of the week!
Helpful Strategies, Tips & Tricks:
SEO: 5 easy-to-miss SEO mistakes blogs make
The digital marketing landscape has evolved significantly over the last two decades. And between Google's ever-changing algorithm and the deluge of misinformation floating through the digital marketing sphere, it's easy to lose sight of basic practices we should be employing in our own SEO and content marketing strategies. With every new algorithm update and technological shift in search, we become obsessed with how the field of SEO will enter a wholly new paradigm, and we shift our focus to reflect this.
SEO: What may be slowing your site down (and how to fix it)
A slow site is a slow death for a brand. Whether you have a blog, an online storefront or anything else, your viewers need to able to form a positive impression fast. You have to be able to load a page quickly to pull that off. Back in 2012, there was a study that found it takes under 3 seconds for people to decide whether or not your site is worth staying on. It's that quick; they click the link and they form an opinion.
SEO: Should I move my WordPress website to HTTPS?
Whether you're a website owner or a website visitor, everyone wants a fast loading website which can carry out sensitive exchanges of information securely. In 2014, Google announced that it was beginning to use HTTPS as a ranking signal, signalling an increased emphasis on secure connections from the world's biggest search engine.
Paid Search: How to Optimize Your eCommerce Site For The Search Engines
Did you know? Nearly 8 out of 10 Americans are now shopping online. About 79% of U.S. consumers find what they want and order them via the Internet. With these staggering statistics on how modern technology has now affected shoppers' behavior, it's not surprising to see that more and more people want to launch an online business. You might be someone who wants to start selling on the Internet. Or perhaps, you already have a store but are looking for ways to increase its visibility and popularity. One of the most effective ways to do that? Optimize your online store for the search engines.
Content: 5 tips to create a data-driven content marketing strategy
Content marketing has become the secret weapon in a successful marketing strategy, with brands using different types of content to add value and grab their audience's attention.
It has become more important than ever to market with intent, using content and SEO to raise awareness, engage and convert.
Paid Search: 10 tips to make your Magento online store more secure
An estimated 240,000 ecommerce stores use Magento for their online operations, which accounts for nearly 30% of the ecommerce platform market. Unfortunately, this not only makes clear that Magento is a worthwhile program, it makes clear something else: It's a focus area for cyber criminals across the globe. Add to this the fact that it's an ecommerce platform, and it's clear how critical security for any Magento e-store would be.
Mobile: Why Should You Care About Your Mobile Site's Load Time? How to Optimize It?
I am sure you will agree when I say, optimizing your ecommerce website for better mobile experience is significant to boost conversions. After all: Mobile devices capture 65% of the total digital time, worldwide. Recently, Google webmaster trends analyst, Gary Illyes revealed that mobile page speed could be a vital part of Google's upcoming Mobile-First Indexing. Though The Big G doesn't really have a timeline for the official launch of its mobile-first indexing update, it is likely to be rolled out sometime in 2018.
Social: How to Use Facebook Video Ads to Move People Through Your Sales Funnel
Are you using video in your Facebook ad campaigns? Wondering how video can best move people through your sales funnel? In this article, you'll learn how to move prospects through three stages of the decision-making process by serving the right video at the right time.
Read Our Weekly Blog Post On Why Page Speed Is Important For SEO & 5 Tools To Help Identify It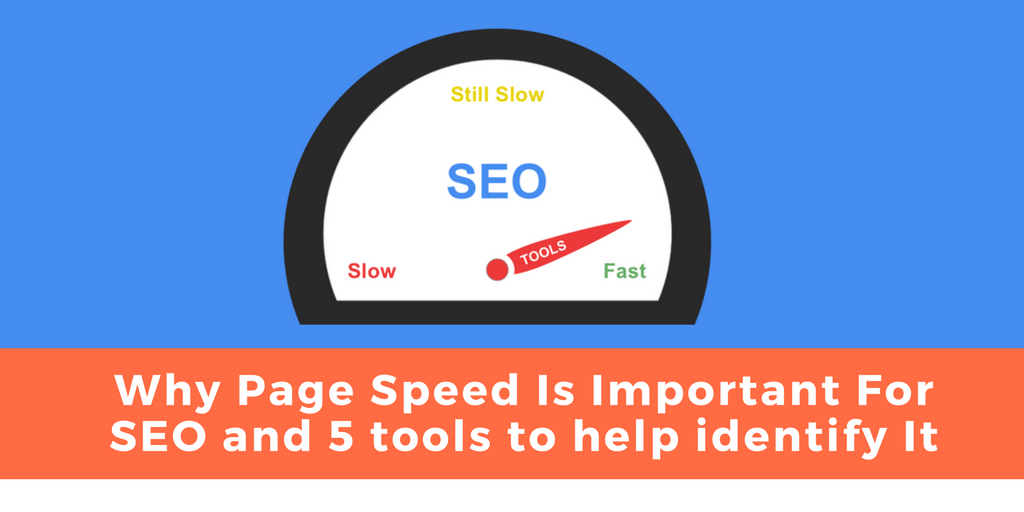 Video: English Google Webmaster Central office-hours hangout –20th September 2017
Enjoy reading the Weekly Wrap?
Let us bring it to your inbox, every week.
Subscribe here!