By Airon Rodrigues
Since 2010, one of the key SEO ranking factors is page speed.
Page speed is an important factor for ranking in Google search results. Load time affects not only visitor engagement, retention, and conversion rates, but it can also affect a website ranking.
How quickly, or how slowly, a website loads will impact the website in many ways. The main way being user experience.
What happens when a page takes too long to load?
Invariably, the user leaves the page in search of a faster, more efficient result.
What Is Page Speed?
Page speed is directly translated to the amount of time a page needs to be completely loaded. Users are less likely to stay on a website that takes long to load and Google can penalize a website for being too slow.
Why Page Speed Is Important
Google considers the loading time of a page as an indication of how long a user will have to wait to see results. If Google knows a certain website has a slow page speed, it is less likely to offer the information as the first choice to users.
Faster loading websites result in satisfied users who are likely to leave with a positive experience and return to the site in the future. However, faster sites don't just improve user experience; they can also improve conversation rates.
A website that is quicker to load a certain product will have a better chance of converting a lead compared to a website who makes a user wait when (trying) to purchase a product online.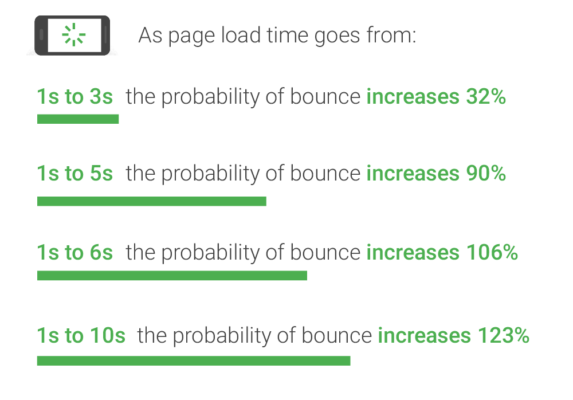 Like with desktop, the time it takes a mobile page to load is an important part of mobile search engine results page ranks.
How To Identify Page Speed
There are many tools to identify how a website is performing when it comes to speed. Here are some of the more well-known tools: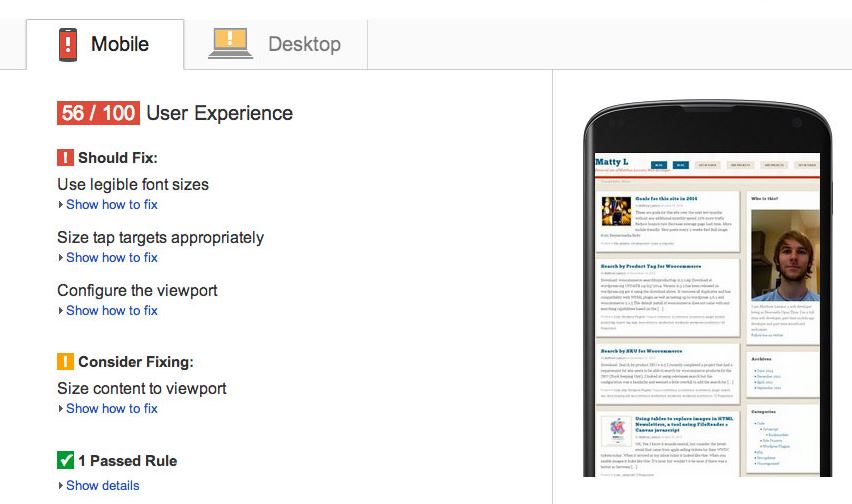 PageSpeed Insights covers both the desktop and mobile versions of a website, providing individual recommendations for both. As a free tool, PageSpeed Insights analyses the most important factors that can slow down a websites page speed such as images, browser caching, JavaScript and more.
GTMetrix provides insight on how well your site loads and provides actionable recommendations on how to optimize and rectify it.
GTMetrix is another free and easy to use tool that combines information from other online page speed tools. To use it, type your URL into the on-screen box, then press the "go" button.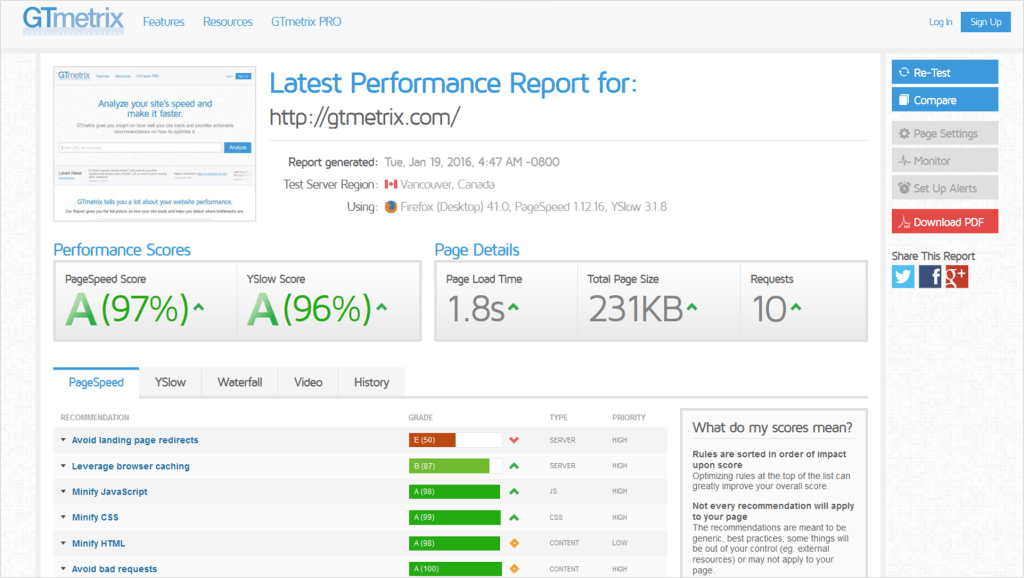 GTMetrix reports on different page speed aspect and grades them from A to F. This allows a user to quickly see which areas of a website need attention compared to which areas are currently performing well.
In addition, each issue is supported by a link which gives more detail into the problem when clicked to allow for a better understanding.
Yes, you can see site speed reports within Google Analytics.
This section is found under 'Behaviour' and then 'Site Speed':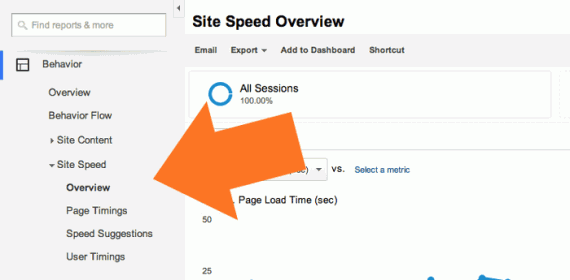 The 'Overview' link provides a snapshot of the page speed issues and the overall performance of the website. 'Page Timings' reports on how individual pages are loading, and 'Speed Suggestions' reports on how individual pages can be improved, bringing attention to the more complex problems first.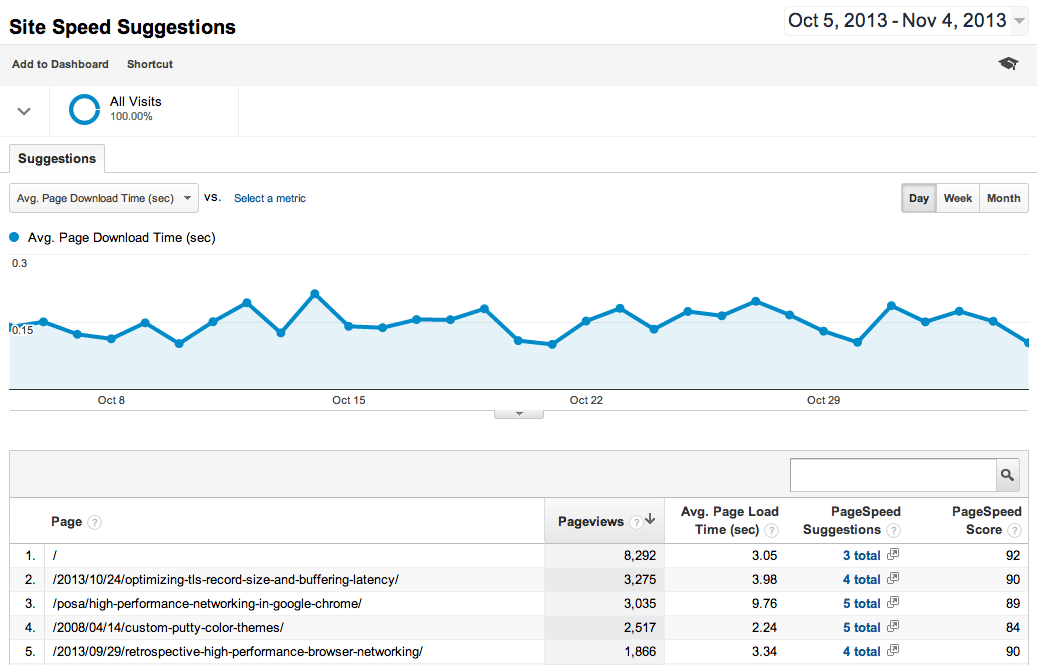 Pingdom is a great tool in testing and identifying a website page speed. It is also easy to use and works in a similar way to GTMetrix.
Enter a URL into the on-screen box and start the test. At the summary of test results, information is provided on the site loading time, loading time of each element, element sizes and the total number of elements. These include page analysis and a performance grade which helps identify the most important causes slow loading website and how to fix them.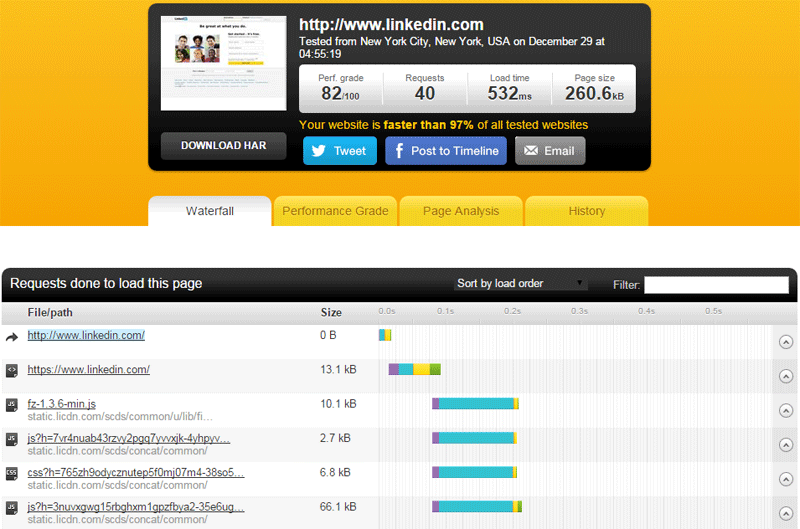 Through WebPage Test, a user can run a free website speed test from multiple locations around the globe using real browsers (IE and Chrome).
WebPage Test contains over 25 browsers and over 40 locations to choose from when running a page speed test. Similarly, to the tools mentioned above, it assigns certain aspects a grade from F to A based on different performance tests such as FTTB, compression, caching, effective use of a CDN and more.
In addition, WebPageTest has more advanced features as well such as video capture, disabling Javascript, ignoring SSL certificates, and spoofing user agent strings.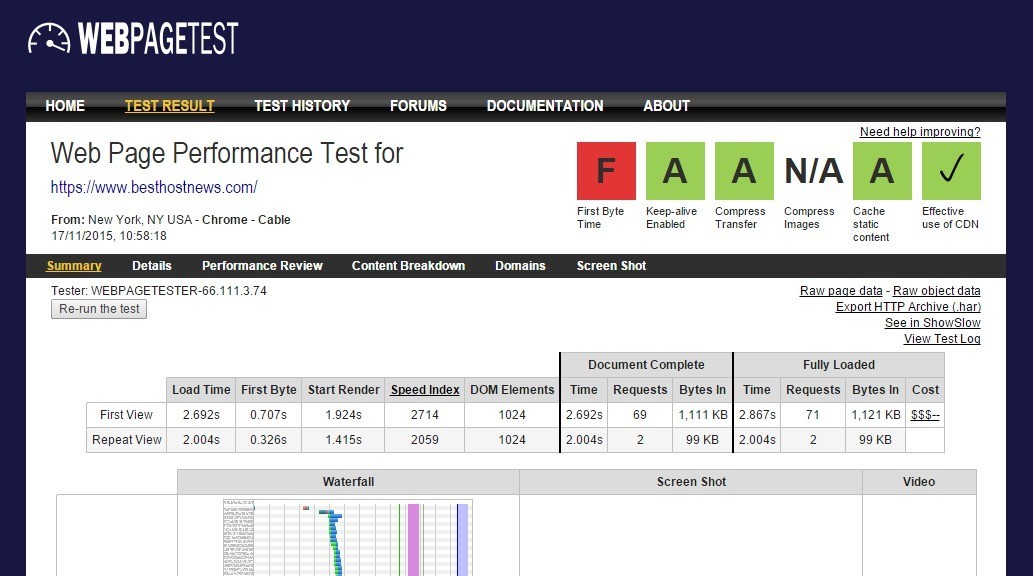 There is a number of website speed tools to choose from, and each of them has their own unique features. We recommend running multiple tests using different tools to compare results and test the data reported back.
Regardless, website speed is highly important. Identifying a websites speed to learn more about the cause of the problem can help in rectifying the issue, and in turn, improving user experience.