Ignite Search Weekly Wrap – 13th September 2017

100% Curated SEO/Online Marketing Goodness
Key Industry Updates: 
SEO: Google Search Algorithm Update Today
The chatter and discussions around a Google search algorithm update is pretty strong this morning in the ongoing WebmasterWorld forums. It is very early on the chatter side, as it seems the ranking fluctuations have just started early this morning or late last night. I suspect we will see even more chatter over the weekend.
SEO: Announcing 5 NEW Feature Upgrades to Moz Pro's Site Crawl, Including Pixel-Length Title Data
While Moz is hard at work on some major new product features (we're hoping for two more big launches in 2017), we're also working hard to iterate on recent advances. I'm happy to announce that, based on your thoughtful feedback, and our own ever-growing wish lists, we've recently launched five upgrades to Site Crawl.
SEO: Google Analytics adds feature to unify users to Google AMP Cache pages & non-AMP pages
As more site owners have adopted AMP for speeding up mobile pages, measurement has lagged. That's quickly changing. A visitor who went to an AMP-enabled page and a non-AMP page of a site was being counted as two separate people in Google Analytics. In May, Google fixed the double-counting issue for visitors to publisher domain pages, but visitors to AMP Cache pages have still been counted separately in Analytics. On Tuesday, Google announced a fix for AMP pages served via Google AMP Cache, including from Google search results
SEO: Ahrefs crawlers are now rendering web pages and executing JavaScript
Nearly three years ago Google officially announced that they were "rendering a substantial number of web pages" with JavaScript in order to "interpret what a typical browser running JavaScript would see." Well, unfortunately, Ahrefs was only crawling backlinks found in HTML up until 2017.  Which bothered us quite a lot, especially since the SEO community was putting a lot of faith in our backlink data, even calling us "the gold standard"
Paid Search: Google rolling out support for AMP landing page in AdWords search campaigns globally
In May, Google announced it was running a beta test with advertisers to test driving traffic from mobile search ads to AMP landing pages. On Thursday, the company said all advertisers will be able to point mobile search ads to AMP landing pages beginning in two weeks. The functionality is limited to landing pages from search text ads for now. The lighter-weight AMP landing pages typically load instantly, as opposed to the lag of even speedy responsive landing pages on mobile.
Paid Search: Bing Ads now shows remarketing bid adjustment suggestions based on CPA data
Bing Ads has added suggestions for remarketing bid adjustments to the Opportunities Tab in the web interface. The suggestions are based on historical ad performance. If remarketing lists are driving lower CPA (cost per acquisition) than the average campaign, Bing Ads will suggest a higher bid adjustment and show an estimated conversion increase. If the CPA from remarketing lists is higher than average, Bing Ads will suggest a negative bid adjustment and show an estimated cost savings.
Local: Google My Business now lets businesses edit their listings directly in search results
Google has announced they are now fully launching the ability for businesses to quickly edit their Google My Business local listing directly in the Google search results. We saw Google testing this feature back in July 2017, and now it is officially rolling out. Google said all you need to do is find your business on Google Search, "and you can complete and enhance your listing, share photos and posts related to your business, and see how many views you're getting."
Mobile: Google Adds More Tabs to Search Cards on Mobile
Google is updating its Knowledge Graph cards in mobile search with more tabs for certain queries. Specifically, Knowledge Graph cards for movies will be updated first, followed by books and movies. Updates to Knowledge Graph cards for movies include tabs that allow you to dive deeper into the title being searched for.
Social: LinkedIn Audience Network and Facebook Instant Articles WordPress Updates
Welcome to this week's edition of the Social Media Marketing Talk Show, a news show for marketers who want to stay on the leading edge of social media. On this week's Social Media Marketing Talk Show with Michael Stelzner, we explore LinkedIn Audience Network with Viveka von Rosen, the Facebook Instant Articles and AMP WordPress Plugin with Leslie Samuel, Facebook Stories on the desktop, and other breaking social media marketing news of the week!
Helpful Strategies, Tips & Tricks:
SEO: The 3 Easiest Link Building Tactics Any Website Can Use to Acquire Their First 50 Links – Whiteboard Friday
Without a solid base of links, your site won't be competitive in the SERPs — even if you do everything else right. But building your first few links can be difficult and discouraging, especially for new websites. Never fear — Rand is here to share three relatively quick, easy, and tool-free (read: actually free) methods to build that solid base and earn yourself links.
SEO: The Beginner's Guide to Structured Data for SEO: How to Implement Structured Data
Welcome to Part 2 of The Beginner's Guide to Structured Data: How to Implement Structured Data for SEO. In Part 1, we focused on gaining a high-level understanding of what structured data is and how it can be used to support SEO efforts. In Part 2, we'll be looking at the steps to identify opportunities and implement structured data for SEO on your website.
SEO: 9 Ways to Make the Best of Link Building with SEMrush
I have been chatting with many of our users that have different SEO specializations and what I like about the pros who take care of link building is that they never ask why or what to do. Instead, they suggest many new awesome ideas on what is important in link building nowadays and how to deal with Google's new rules effectively. I have decided to put together a list of best "moves" and ways of using SEMrush features that I gathered from our conversations and that proved to work for our users.
Content: The 4 Most Essential Qualities of Great Content Marketers
The benefits of content marketing are well documented in 2017. According to a Content Marketing Institute report, 88 percent of B2B marketers now use content marketing strategies, with content marketing leaders experiencing 7.8 times more site traffic than non-leaders. Investments in content marketing are clearly paying off, with those dedicating the most effort earning the greatest results.
Content: Should You Publish Content on a Company Blog or Medium?
Pretty much every company has a blog, but most face the same challenges. With consumer attention spans dwindling and so much competition, just how can you cut through and get people to view your content regularly? How do you become a destination site for content consumption if your company is known primarily for unrelated products and services?
Local: What Is a Local Backlink & How to Find Them
Backlinks play a large role in a website's rankings, whether it's a local service or brick-and-mortar business. But how do you find links for these types of businesses? This article will help you figure out how to get your local link building campaign started.
Local: 5 Advanced Tips to Ramp Up Your Local SEO Reporting
Local SEO can be the driver for most small business marketing strategies. Local businesses can thrive–or die–on being found online. And if a business has a small budget, it matters even more. You need to know whether your strategies are working or not in order to make the best decisions. Cue the need for simple and concise reporting that anyone can set up and pull regardless of their skill level. In this article, I will break down some of the best tools out there to measure your local SEO campaigns as if I am building a strategy for a neighborhood ice cream shop with multiple locations.
Mobile: Visual Search: Looking Beyond Image SEO Marketing
I want to tell you a story about a young Google algorithm. He was born blind, in a world where a picture is worth a thousand searches. This little algorithm had one dream. To be able to see. So he got his friends to describe him images, but still he couldn't see. He built magical Google Goggles, but these didn't work. Then one day, he built a learning machine and finally, after years of struggle, he could recognize images. That little algorithm who could is named visual search and has taken on a job as the world's personal shopper
Social: Creator Monetization Report 2017: How Bloggers, Video Creators, and Podcasters Make Money
Are you a blogger, video creator, or podcaster? Are you wondering how creators are making money? Look no further. In the first study of its kind, Social Media Examiner commissioned a comprehensive study of more than 4,300 creators.
Read Our Weekly Blog Post On How To Set Up And Optimise A Listing For Google My Business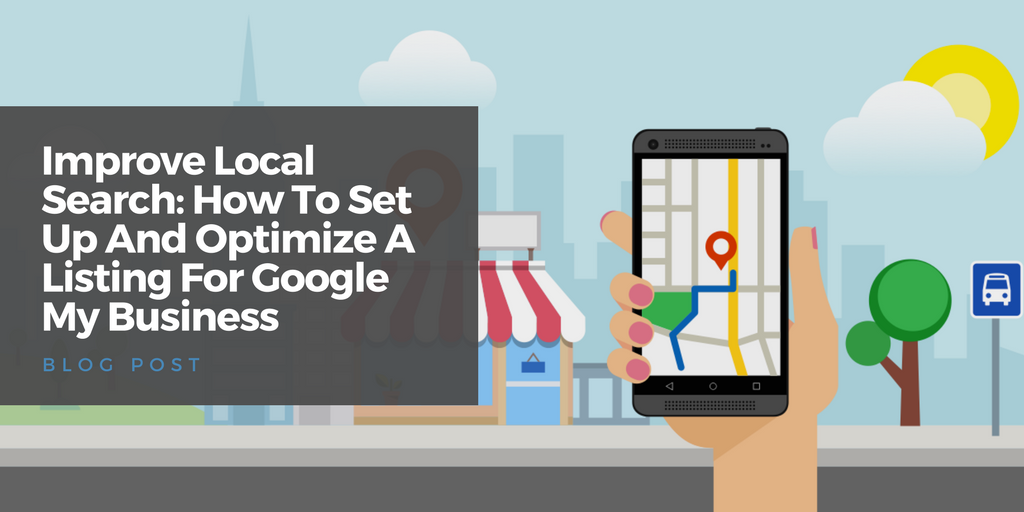 Video: Watch Our Video On What To Do When Setting Up Google Analytics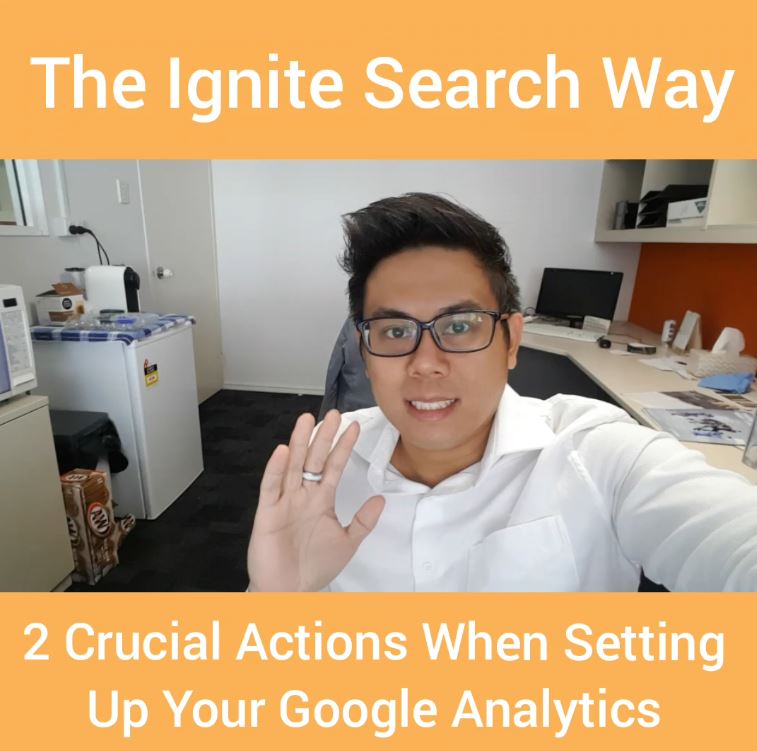 Video: English Google Webmaster Central office-hours hangout –13th September 2017
Enjoy reading the Weekly Wrap?
Let us bring it to your inbox, every week.
Subscribe here!