By Airon Rodrigues
Creating and setting up a blog for a website is a fundamental piece in generating an on-going stream of content.
What is the downside to blogging? Sure, there are resources involved, but the reward greatly outweighs the cost.
Setting up a blog for SEO means more content. Google adores fresh, unique content because this provides more information to a user when they are browsing a website.
Why Is a Blog Important For SEO?
The answer is simple; search engines value high-quality, unique content because it provides valuable answers to search queries.
According to Andrey Lipattsev, a Search Quality Senior Strategist at Google, content is one of the most important Google ranking factors.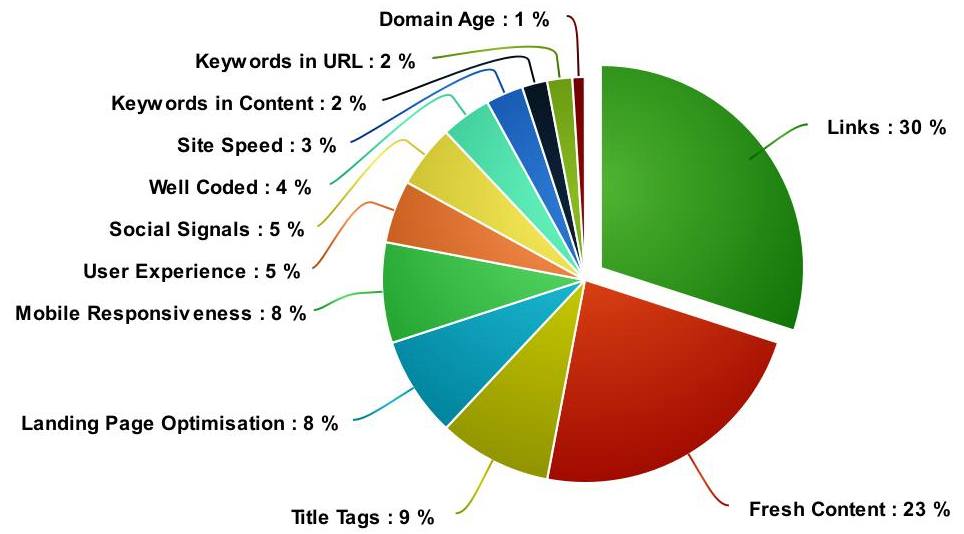 Page content is one of the key factors for a website to rank in the search engine rankings. If a website is lacking in content, Google is less likely to offer it as a suggestion because it knows there is a lack of information.
For Google to know what a website is about, it needs content to work with. Publishing on-going content through a blog will result in Google sending bots to crawl the newly published content on the site. The more pages on products and services, the more likely a website is to rank in search results.
Long-Tail Keywords
With more content comes the possibility of including more keywords. Blog posts are a great way to incorporate long tail keywords that aren't necessarily the primary keywords a website is ranking for.
Long tail keywords are those three and four keyword phrases that are very specific in describing a product or service. These long and obscure keyword phrases can now be used throughout blog posts, helping a website rank for these terms.
As a result, these keyword phrases will become easier to rank for, as they are included on your site as content through a blog post and in addition are relevant and specific to your online presence. When a user now searches for these terms, an effectively optimised blog post will receive the boost it needs, increasing its visibly for a given search query.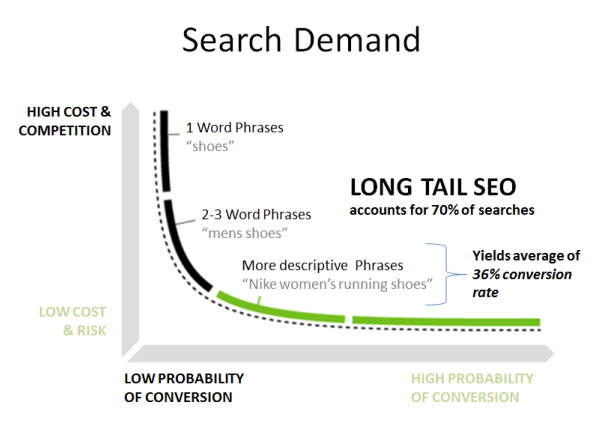 Blog Posts Drive Traffic To A Website
The great thing about a blog post is that it's shareable. A blog post can be shared on social media, which results in a number of new visitors being redirected to a website. In addition, it allows the visitor to explore not only past blog posts but also the rest of the website.
Every time a new blog post is created, an opportunity arises for someone to share it through social media on Twitter, LinkedIn, Facebook and Pinterest (and more) which all helps expose a website to a new audience.
A great analogy is to think of blogging as fishing. The more hooks you have in the water, the more likely you are to catch a fish. In the same way, as more content is added to a site, more pages become indexed in search engines. This improves organic search visibility and increases website traffic.
Builds Authority
What better way to establish authority in a field than to write a collection of content about it? A blog provides a platform for sharing important industry-related information and insights on an on-going basis. As a website builds authority, it creates trust and familiarity among customers, which positions a brand at the forefront of a customer's mind (and potential customers) when they are searching for a particular resource, product or service.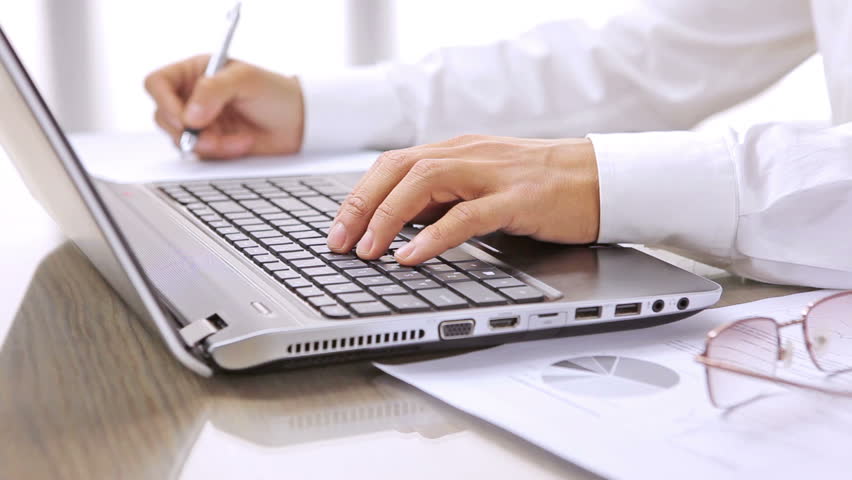 Internal Linking
More content also means more opportunities for adding internal links. This creates more pathways for search engine crawlers, which more effectively spreads PageRank throughout your site.
Internal links link from one page to another on the same website.
Internal links help Google crawl a web page faster and easier. In addition, users can also easily navigate from one page to another without having to search for one specific page.
External Links
Creating and distributing blog posts can increase the chances of external links from other websites. An external link is a link that is being directed to a web page from another website.
When you add new content that acts as a resource to others, the chances of inbound links increase as other writers, columnists, journalists, bloggers, and contributors will be more likely to reference and cite that content in their own articles.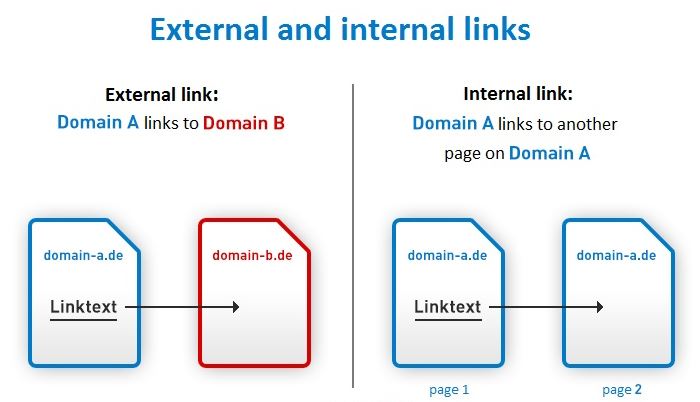 Blogging for SEO is one of the key ways to consistently add new content to a website. By doing this, Google knows the website is continuously being updated by providing fresh content.
Struggling to generate content ideas? Read our post on 8 ways to easily generate content ideas and get started today!