IGNITE SEARCH WEEKLY WRAP –
14th AUGUST 2019
100% CURATED SEO/ONLINE MARKETING GOODNESS
HELPFUL STRATEGIES, TIPS & TRICKS:
SEO: Four tools your business needs for better metric reporting
Here are four tools based on metric reporting that can help your company measure audience identification, site performance, events tracking, and more.
SEO: 101 Easy (& Cheap) Ways to Drive Traffic to Your Website
Here's a list of 101 tactics you can try, grouped by strategy.
SEO: The Hidden Opportunity for Ecommerce Websites in Google Images
Here are six ways to optimise your ecommerce product images and get them indexed in Google search to drive high quality traffic with purchase intent.
SEO: Robots.txt best practice guide, part 2: Setting up your robots.txt file
Here is part two of our article on "Robots.txt best practice guide + examples" talks about how to set up your newly created robots.txt file.
SEO: How to Improve Your Keyword Rankings in Google
Here are 11 ways to improve your keyword rankings in Google by looking at your site holistically.
SEO: Five steps to deliver better technical SEO services to your clients
Here are 5 simple steps to improve your technical SEO capacity today.
SEO: Link Building with Local Charities & Events
In this article, you'll discover how to build links through partnerships with charities and events in your local area and how to find potential opportunities.
Paid: Learn How to Build Your Best Google & Facebook Campaigns Yet
In this article, you'll learn how to build healthy campaigns on Google and Facebook.
Paid: How to Boost Your PPC Performance: 7 Expert Tips [WEBINAR]
In this article, discover seven essential PPC optimisation strategies that are proven to boost ROI, save time, and reduce spend.
Paid: Paid Search is the Fastest Growing Ad Format in Retail [REPORT]
A new report on retail digital ad spending in 2019 reveals that paid search is the fastest growing ad format.
Paid: 7 Surprising Lessons I Learned While Creating My First Google Ads Campaign
Here are some of the lessons our summer intern learned in the process of setting up her very first Google Ads campaign.
Paid: How Google Ads' new keyword selection preferences work
In this article, we discuss the potential impact of same-meaning close variants for exact match, phrase match and broad match modifier on your keyword matching.
Paid: How YouTube can help your non-video campaigns in Google Ads
Here's how you can boost campaigns with video in lightbox ads, display, universal apps and more.
Paid: How to use Amazon advertising's dynamic bidding feature
In this article, you'll learn how to effectively use Amazon's dynamic bidding feature that will enabling you to be more granular with your PPC strategy.
Content: The #1 Factor That Will Help Your Content Rank in Google
In this article, you'll learn how to help your content rank in Google.
Social: 5 Ways LinkedIn Advertising Is Different from Other Social Platforms
In this article, you'll learn how LinkedIn advertising differentiates itself from the pack.
Social: How to Reach More People on Facebook
Facebook announced they are conducting member surveys to understand what kinds videos and images users prefer. 
Social: How to Drive More Traffic with YouTube Call-to-Action Extensions
In this guide, we show you why call-to-action extensions are important, how to set them up, and strategies to use for your video campaigns so that you can start driving more traffic.
Social: How to Use Memes: A Guide for Marketers
In this article, you'll discover how your business can use memes to engage and connect with people.
Social: 6 Facebook Ad Mistakes Marketers Make and How to Avoid Them
Here are 6 Facebook Ad Mistakes to avoid from some of the top Facebook advertising experts in the industry share mistakes that can impact your ad campaigns, and show you what to do instead.
Mobile: Mobile Ads Make Cents: Get More From Mobile Ads
Here are tips on how to optimise pay-per-click ads for mobile devices.
Local: 8 Local Search Engine Optimization Tips for Bing
Here are eight tips to help you optimise your site for Bing.
Local: 5 Tips to Improve Your Regional SEO Strategy
Here are 5 tips to improve your regional SEO.
KEY INDUSTRY UPDATES:
SEO: Prepare to say goodbye to average position in Google Ads on September 30
Google announced Monday that it will begin sunsetting the average position metric the week of September 30.
SEO: Google Temporarily Lost Part of its Search Index in April
Google revealed new details about its indexing issues in April, saying part of the search index was temporarily lost.
Related Articles:
SEO: TikTok's Parent Company ByteDance is Launching a Search Engine
ByteDance, the company behind TikTok, is now part of the search market as it rolls out its own search engine today.
John Mueller offered insight into how how Google recognizes author information. 
Google's John Mueller recently explained that submitting a URL for indexing, when it redirects to another URL, doesn't make sense.
SEO: Google: We Try Recognize Author Details, Reviewer Details & Overall Site Quality Details
Google's John Mueller said that Google tried to recognise additional details about information about the author, information about the reviewers, about the website overall, through through a number of ways.
SEO: Google Tests Infinite Scroll Search Results Interface Again
Google has been spotted testing showing page two results and more on the first page of Google's search results. 
SEO: Google: When Linking Images, Make Sure There Is Alt Text On Images
Google's John Mueller said that when you link images, make sure those images at least have some alt text on them.
SEO: Google Adds Playable Podcasts To Search That Indexes Spoken Words Within Podcasts
Google announced yesterday that they have launched playable podcasts in the desktop and mobile search results that actually surface podcast episodes for words spoken within the podcast.
Related Articles:

SEO: Google Algo Update Removes Porn from Lesbian & More Search Results
Google updated its algorithm in mid-July following complaints about the overly sexual nature of search results for queries such as [lesbienne].
SEO: Yes, Googlebot can detect JavaScript redirects
Googlebot to crawl most modern websites and access features that modern browsers can access, such as those based on JavaScript.
SEO: Google: We Do Not Index Parts Of A Page Independently
Google doesn't just index a URL and the content on that URL as a whole, but may index parts of a page independently.
SEO: Google: Evergreen GoogleBot To Get Chrome 76 Soon
Google's Martin Splitt said GoogleBot will be on 76 "very soon" and with that, also the tools will support Chrome 76.
Related Articles: 

SEO: Google Search Console sending performance report emails
Google is now sending some verified Google Search Console site owners monthly reports showing how well their sites are performing in Google search. 
SEO: Google Search Console Now Reports on More Types of Structured Data
Google is adding three more types of structured data to the rich results report in Search Console.
SEO: WordPress' Parent Company Acquires Tumblr for Shockingly Low Sum
Automattic Inc., owner of WordPress.com, has acquired Tumblr for what is reported to be very low sum.
SEO: Google: Amazon Alexa Rank Does Not Impact Google Search
Google's John Mueller said Google does not use Amazon's Alexa Rank feature when ranking sites.
Paid: Google Ads' Optimization Score Now Includes Shopping Campaigns
Google Ads will assign an individual score to each campaign type, and provide a combined score at the account level.
Paid: Google Ads is Emailing Accounts That Haven't Switched to Automated Bidding
Google Ads appears to be emailing owners of accounts that haven't made the switch to automated bidding.
Paid: Google Ads Makes it Easier to Manage Multiple Accounts
Google Ads is rolling out a new feature designed to help users manage multiple accounts more efficiently.
Paid: Google Officially Launches Gallery Ads in Beta
Google's new gallery ads, first introduced this past May, are now rolling out to advertisers in beta.
Social: Google Warns: Embedding Instagram Images Can Cause SEO Issues
Google's John Mueller was asked about why a site saw a major dropping in image search traffic after embedding Instagram images on his site.
Mobile: Google discontinues Trips mobile app
Google has phased out the Trips mobile app and integrated its "Things to do in a destination," "Trip reservations" and "Saved places" features into Search and Maps.
Local: Ecosia says it will boycott 'search choice' auction on Android in Europe
Berlin-based search engine Ecosia says it will not participate in Google's "search-choice" auction for Android devices in 2020 in Europe. 
Local: Hotels can now add services, amenities in Google My Business
Google My Business added support for hotels to login to Google My Business and update the hotel's services and amenities details.
Local: Google Maps Adds AR & Travel Features & Will Guarantee Flight Prices
Google announced new Google Maps travel features and also promised to show you the best prices for that travel or your money back.
Local: Google My Business Missing Store Codes Widespread Bug
Local SEOs are reporting seeing a notice in Google My Business for "missing store code" for their listings.
Related Articles:
Read Our Blog Posts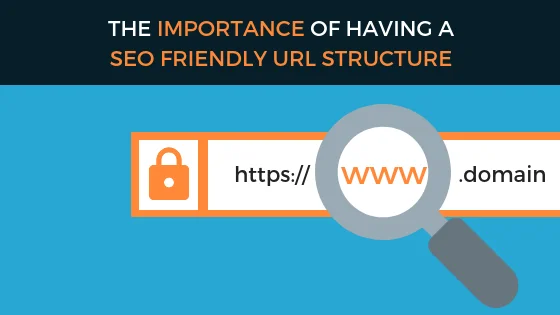 The Importance Of Having A SEO Friendly URL Structure