By Airon Rodrigues
One of the key factors in content marketing for a website is an on-going high-value blog where new content is frequently uploaded and shared.
Creating and setting up a blog for a website is a fundamental piece in generating an on-going stream of content. Google values constant, unique content because this provides more information to a user when they are browsing a website.
To really understand how a blog impacts SEO, read our previous post which outlines why a blog is so essential in creating content and boosting SEO.
In this blog post, we will discuss how we can share and distribute a blog post to boost exposure and awareness, thus driving more traffic to a website.
Distribution Channels
Ultimately, content gets distributed in three channels– owned, earned and paid. Owned media are the channels controlled by you such as your website, social media pages, blogs, and emails. Earned media occurs when your content has been shared through guest posts, social media shares, and reviews. Paid media is a channel that gives you exposure by advertisements such as PPC ads, display ads or social media ads.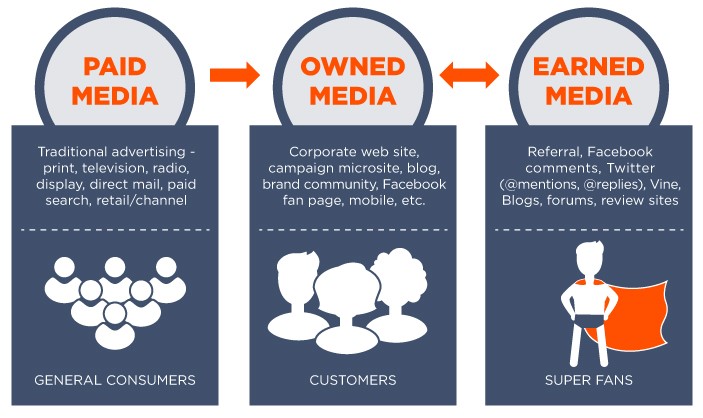 Email Marketing
Email is a great way to constantly share new blog posts to your audience as soon as they are published. Because not everyone will be viewing a site at the time new posts are published, sending the new information directly to an audience means they will never miss a post.
Email Timing:
Knowing what day, and time, to send out new posts can be key.
MailChimp conducted research that included a send time optimisation feature into their email marketing software. Essentially, what they found is that weekdays work best for promoting posts, with the key days being Tuesday and Thursday.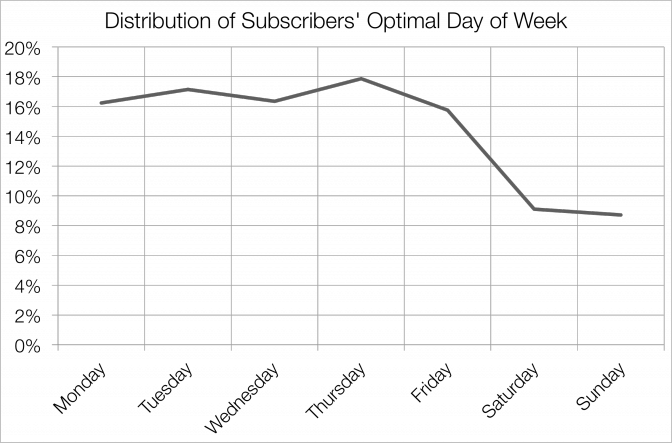 According to MailChimp's research, the best time to send an email is about 10 a.m. in your own time zone. Depending on the industry, the ideal send time can differ. The below image displays 4 different industries and how they differ:
Online Forums
For those who don't know, online forums are websites that allow users to start discussions by posting new topics, which other members of the forum can reply to. Ultimately, forums are available for any topic with a following, from hobbies to business, entertainment and more. General forums such as  Quora and Yahoo provide insights into what questions people are asking.
Most online forums are dedicated to helping those with questions about certain topics. A great method to capitalise on is answering questions (related to your niche) in the form of blog posts.
Now, this doesn't mean just leaving a link to the post as a response. It's better to provide some expertise (why they should listen to you), and then link back to your blog for further, in-depth answers.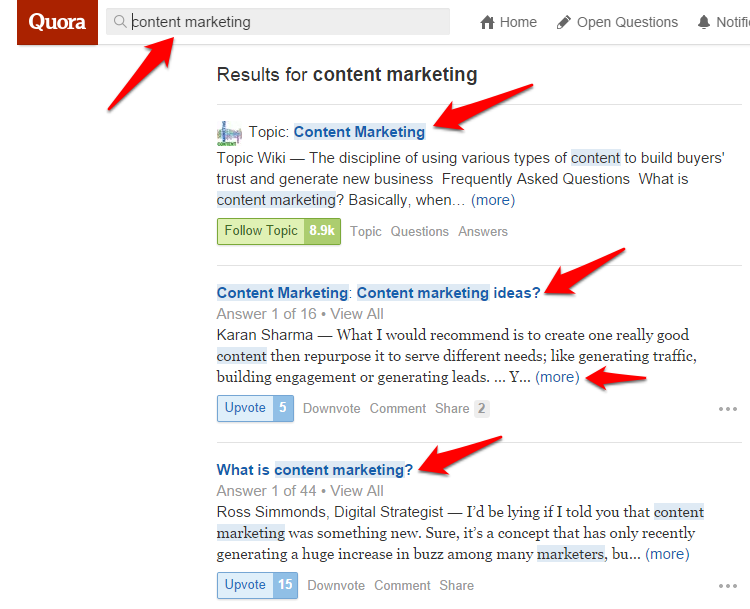 Above example of users asking questions related to content marketing on Quora. This is a great place to start; answer these questions and then leave a link to your blog post on content marketing.
How Do I Find The Most Ideal Forum?
Because there are so many different forums out there, one research trick to do is to search for your desired topic with this algorithm:
"intitle:forum" + [your niche keyword]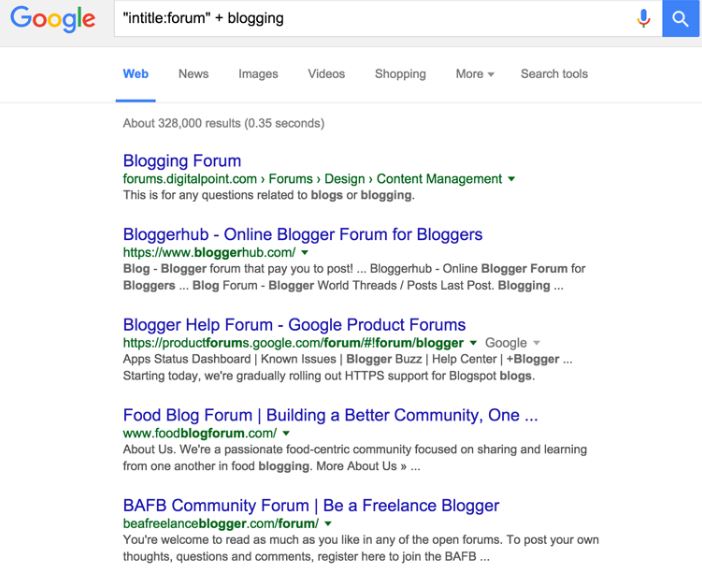 Make Your Content Easy To Share
One way to effectively share blog post content is to get others to share it for you.
However, the heavy lifting still needs to be done by ensuring the post is of high-quality and is worth sharing. One of the easiest ways to encourage others to share your content is to include share buttons.
Sharing buttons such as SumoMe's floating share bar easily encourage readers to share your content. In addition, it's worth testing whether providing bonuses or additional content for those that share can prove to be effective. These resources can include a free PDF, additional worksheets, bonus content or free downloads.
Repurpose Your Content To Reach New Markets
An overlooked strategy is identifying ways to repurpose content to reach a different audience. This works because there are those who prefer watching videos slide shares and infographics, meaning written content will fail at engaging this type of audience.
Also, when content has been transomed into a different format, it becomes too different pieces that can now be shared.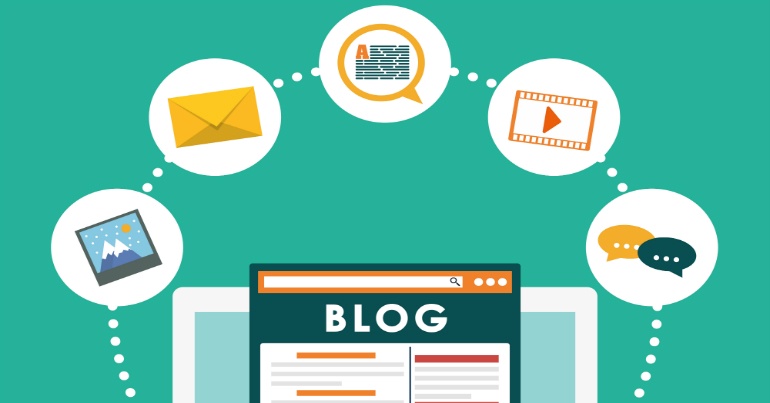 What Are Some Methods In Repurposing Content To Share It?
As marketers, we need to familiarise ourselves with the best methods of distributing content. Some of these include:
Transform Posts Into PDF Files
Websites such as Slideshare and Scribd allow you to share PDF files and documents. The benefit of these sites is that they have a large internal audience seeking out new content which makes sharing a blog post here highly effective. To easily turn a post into a PDF, simply visit https://www.printfriendly.com/
Create Slideshows
Creating slideshows from blog posts is one way to visually target an audience. A slideshow compresses content into quick, bullet points that can be easier to read and understand. A great resource on this method has been documented on SlideShare Traffic Case Study by Ana Hoffman.
Create Infographics
Like slideshows, infographics are another method of visually communicating content to an audience. Turning posts into infographics and sharing on sites like Visual.ly, DailyInfographic.com, and Vizualarchive.com can bring in new visitors who react well to visual content.
There is definitely no shortage in different ways to distribute and share content. The different methods mentioned in this post are just a few that can create that extra exposure a website needs to see an increase in traffic.
Identify your niche, target related, relevant platforms and begin sharing. As a general rule of thumb, always try to share content to answers questions.