Ignite Search Weekly Wrap – 8th November 2017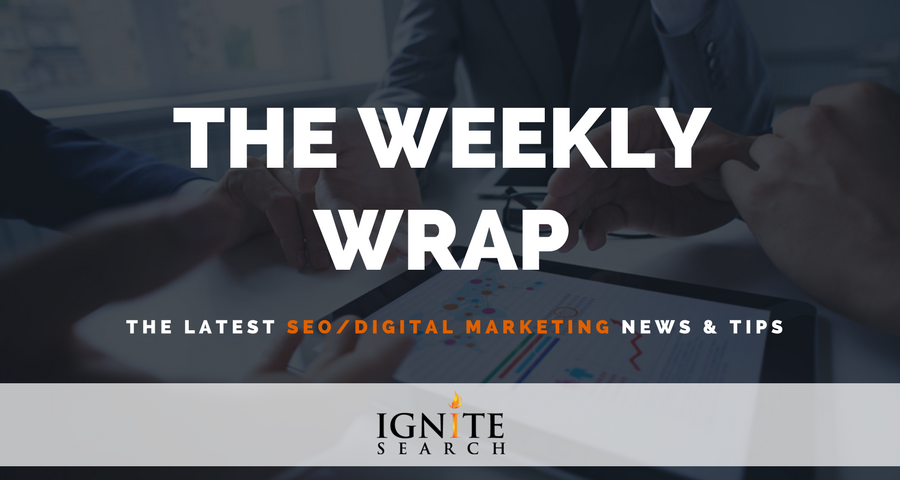 100% Curated SEO/Online Marketing Goodness
Key Industry Updates: 
SEO: November Google Algorithm Search Results Update?
I am seeing signs both within the search community and from the automated tracking tools of an update with Google's search results going on right now. The interesting thing is about 50% of the tools are reporting on the algorithm update and the other are not. Maybe Google is doing a 50/50 test on a new algorithm?
SEO: Confirmed: Google rolling out new curved mobile search results interface
It appears that Google is now rolling out the new curved mobile design that they have been testing for several months. Many searchers have reported seeing the new design, and several of us at Search Engine Land have replicated it. The new design started rolling out earlier this morning, and now more are seeing it live. This would be the first major redesign to the Google search results since 2013 saw the unified card design released.
Paid Search: Bing Ads now shows exact match impression share
Advertisers can now get insights into how often their ads show for exact keywords. With exact match impression share (EM IS), advertisers can see the percentage of impressions their ads received for queries that exactly match their keywords. With Bing Ads. Combined with Bing's existing impression share reports, advertisers can get a broader understanding of how their ads are competing across their keyword scope.
Paid Search: Bing expands Shopping Campaigns to Canada & India
Bing Ads has announced the expansion of Shopping Campaigns to Canada and India starting today. Advertisers may now begin targeting Canada and India with their Shopping Campaigns. Quebec will be the one exception in Canada, as Bing product ads are only supported in English in Canada, and Quebec's language laws mandate that stores located in the province must also provide a French website experience.
Paid Search: Google AdWords Lets Users Easily Control Data Sets in Data Studio Reports
In an effort to help marketers integrate the data they need where they need it, Google AdWords is making an important update to Data Studio reports. With the help of a new feature called AdWords Data Control, users can now choose the source accounts for data they want to see in any Data Studio report. This eliminates the need to build separate reports for every user and every account.
Mobile: Google Assistant Lets Users Subscribe to Daily Reminders
Google Assistant on both iOS and Android has a new feature that lets its users subscribe to daily reminders. Using Google Assistant, subscriptions can be set up for things like daily weather updates, or a funny video to kick off the day with. Simply utter a command such as "send me weather every day," and the Assistant will prompt you to select a time of day to receive the update.
Mobile: Google Rolls Out a Fresh Look for Mobile Search Results
Google has introduced a fresh look for mobile search results that more closely resembles the devices they're being viewed on. Looking at Google's new design for mobile search, there is nary a sharp corner to be found. All search cards, and boxes within search cards, now have rounded corners. The new rounded corner design is an appropriate fit for mobile search. All the latest smartphones with edge-to-edge displays have rounded corners, why not deliver a look that compliments today's screens?
Local: Google Maps enables creating & sharing lists on desktop version
Android Police reports Google is now rolling out the ability to create and share lists of places on the desktop version of Google Maps. This feature originally launched on mobile in February and now seems to be rolling out to the desktop interface. It allows searchers to keep track of saved places and share lists with others via text, email and popular messaging apps.
Local: Yext announces conversational 'Knowledge Assistant' for local data management
Machine learning and AI have become buzzwords that are being overused. But they're also real technologies that are having and will continue to have a meaningful impact on marketing over time. Yext is now bringing some of these capabilities to business listings and local data management. The company is adding three new features to its "Knowledge Manager" portfolio of services for multilocation enterprises and SMBs.
Social: Instagram Stories Expansion, Periscope Super Broadcasts, LinkedIn Original Programming, and Amazon AR Shopping
Welcome to this week's edition of the Social Media Marketing Talk Show, a news show for marketers who want to stay on the leading edge of social media. On this week's Social Media Marketing Talk Show with Michael Stelzner, we explore Instagram Stories expansion with Jeff Sieh, Periscope super broadcasts with Joel Comm, LinkedIn original programming, Amazon AR shopping, and other breaking social media marketing news of the week!
Helpful Strategies, Tips & Tricks:
SEO: Link Strategies that Stand the Test of Time: A Tribute to Eric Ward (Link Moses) – Whiteboard Friday
This week, we pay a special tribute to the late SEO pioneer Eric Ward. His link strategies formed the foundation of many of today's smartest approaches to links, and in this Whiteboard Friday, Rand covers several that are as relevant today as they were when Eric first started talking about them.
SEO: How to Do a Keyword-Driven Content Audit (with Keyword Explorer)
As content marketers, we frequently suffer from What Have You Done For Me Lately Syndrome (WHYDFMLS). As soon as we're done with one piece of content, we're on to the next one, barely stopping to check analytics for a couple of days. Analytics themselves are to blame, in part. Our default window into traffic-based analytics is somewhere in the realm of 30 days, leading us to neglect older content that's still performing well but may not be competing day-to-day with the latest and greatest.
SEO: 7 Essential HTML Tags that Separate SEO Pros from the Rookies
For many websites, a #1 ranking is the best thing that's ever happened to them.Let me tell you a little story. A company built a website. It was just another website in the crowded online world. It was one of the millions of results crammed within these numbers. Sadly, that poor, lonely website wasn't anything more than a result. It was too far down the page list for anyone to find it. Don't get me wrong. The website had a great design with appealing website copy and even minor SEO preparations.
SEO: 83 Next-Level Link Building Ideas You Have to Try
Tired of guest posting all the time? Looking to shake things up? This list of 83 link building ideas should inspire you to give some new tactics to try. This list of 83 next-level link building ideas should inspire you to give some new tactics to try. Let's dive in, shall we?
Content: 3 Ways to Use How-To Videos to Sell More
Are you struggling to produce content that engages new visitors and produces tangible returns? Finding new, creative ways to generate more sales can be a tough task. When it seems like you've tried everything to no avail, remember that you have one more ace up your sleeve. And that's video marketing. Video marketing is a great way to bring in new traffic from sources still untapped by most businesses.
Local: The Local SEO Holiday Checklist – You Could Even Say It Glows
If you're in charge of the local search marketing for a business, you've got two groups to please at the holidays: your clients/superiors and consumers. You don't want to be kicked out of the reindeer games on January 2nd, so let's dive into an organized checklist of the most important things you can do to maximize outreach and profits in the coming weeks, making everyone (including you) a winner!
Local: Local SEO for WordPress: How to Improve Your Local Search Rankings
WordPress is one of the most flexible open source Content Management Systems (CMS) in the world. Its rich functionality, low barrier to entry, and unbeatable price tag (it doesn't get better than free, does it?) have all led to its meteoric rise as the web's most popular CMS. So it's no surprise that WordPress has been downloaded more than 47 million times or that it powers 28.8 percent of all websites.
Content: How to Generate a Year's Worth of Blog Post Ideas
Content marketing is hard work. Anyone who thinks it isn't, probably hasn't done it. But what's hard about it varies with your particular responsibility or emphasis. If you're in placements and outreach, then making your case to the right publishers is a hard job. If you're in strategy, then determining the right type and mix of content is a hard job.
Social: 13 Stock Video, Stock Image, and Stock Audio Resources for Creators and Marketers
Do you want to enhance the videos and graphics you produce? Looking for affordable stock photos, video clips, and music? In this article, you'll discover 13 places where creators and marketers can find quality stock imagery and media files
Read Our Blog Post On Click-Tracking: How Using Crazy Egg Can Help You Better Understand Your Visitors' Behaviour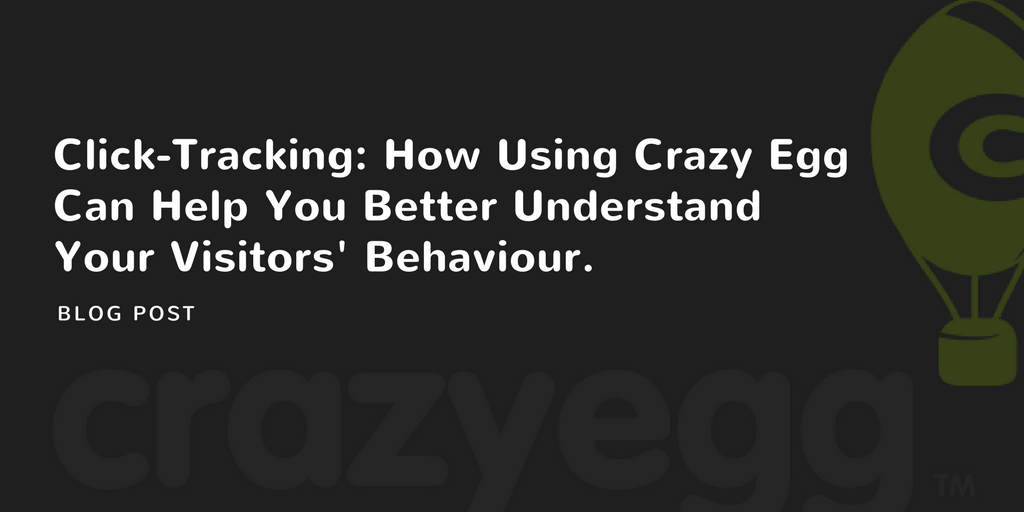 Video: English Google Webmaster Central office-hours hangout – 3rd November 2017
Enjoy reading the Weekly Wrap?
Let us bring it to your inbox, every week.
Subscribe here!