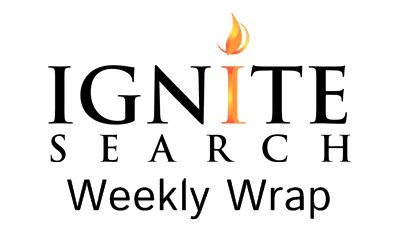 100% Curated SEO/Digital Marketing Goodness.
Helpful Strategies, Tips & Tricks:
SEO: 15 SEO Best Practices for Structuring URLs
It's been a long time since we covered one of the most fundamental building blocks of SEO—the structure of domain names and URLs—and I think it's high time to revisit.
Analytics/Paid Search: Best Practices: Combine AdWords with Google Analytics for Better Insights, Bidding and Results
To whet your appetite, here's a rundown of ten useful GA reports included in the guide (with links that lead you directly to these reports in your own GA account).  Like what you see here?  Download the full version and the condensed one-page checklist to view our complete coverage of GA + AW goodness.
Paid Search: AdWords Testing Got You Down? Learn How To Stop The Suffering
Mobile device usage continues to soar, and it now accounts for more than half of time spent on digital media. "Always on" consumers are checking their mobile devices upwards of 100 times a day, and as a result, advertisers have been paying more and more attention to mobile.
Here are the following upcoming Google Hangouts that focus on challenges facing webmasters around SEO. We find the Hangouts selectively insightful and we encourage to pick and choose topic that are of interest to you:
Office Hours Hangout with John – 10th March 2015
Social: 16 Ways to Use Social Media to Promote Your Event
Does your business conduct events? Are you wondering how to use social media to promote those events? Social media is a powerful tool to gain exposure, whether you're hosting a physical conference or an online event. In this article, Kimberley Reynolds will show you 16 creative ways to increase awareness, engagement and sales for your event.
Key Industry Updates: 
SEO: Google Now Warns You Before You Visit Sites That Contain Harmful Downloads
Google has upgraded their security checks to not just warn you before you download harmful programs to your computer but also to warn you before you visit a site that has these downloads.
SEO: Google Testing A Red "Slow" Label In The Search Results For Slower Sites
In 2010, Google baked in page speed as a ranking factor into the search algorithm. Since then, Google has released a ton of reports and tools to help you improve your page speed for both users and the algorithm.
SEO: Google Search Algorithm Adds Mobile-Friendly Factors & App Indexing To Ranking
Google announced it is making two significant changes to its search algorithm for ranking the mobile search results.
Google will be using mobile-friendly factors in its mobile search results starting on April 21, 2015, and it will rank mobile apps participating in App Indexing for signed-in users better in the mobile search results starting today.
SEO: Yes, Google Is Testing Green Star Reviews In The Search Results
Over the past week or so, Google has upped these tests, showing mostly green stars as opposed to the orange/yellow stars. A Google spokesperson told us today, "yes, we've been experimenting a bit with colors there." Adding, "you may see more experiments along these lines going forward."
Local Search: Google Search Tests "Chat" Button In Local Business Box
Matt Gibstein posted on Twitter screen shots of Google testing live chat functionality within the Google search results, where they show local business information in the knowledge graph local box.
Local Search: Google City Searches Now Include Hotel Booking Info In Knowledge Graph
Search for a major city on Google, and you'll likely see hotel booking information in the knowledge graph box.
Local Search: Google Gives Businesses More Photo Control With My Business Upgrade
Google is giving businesses more control of photos displayed with their search and map results, today announcing an update to the Google My Business product.
Paid Search: AdWords Spring Cleaning Coming: Detritus Be Gone, But You'll Have to Think Before You Remove
​We're not getting a delete function, but Google is going to be doing some spring cleaning to get rid of the most obvious jetsam in our accounts. Starting the week of March 23, Google will remove any ads that have never earned an impression and have been removed for more than 100 days. Later in the year, this same type of clean out with same criteria will be applied to ad groups and campaigns.
Social: Facebook Launches Ads Manager App: This Week in Social Media
Among the top trending social media news, as reported by Social Media Examiner, Facebook Launches Ads Manager App: "Whether you want to monitor current ads or create new ones, ads manager app gives marketers more power to manage ads from anywhere."
Enjoy reading the Weekly Wrap?
Let us bring it to you inbox, every week. Subscribe at http://www.ignitesearch.com.au/blog/subscribe-weekly-wrap/