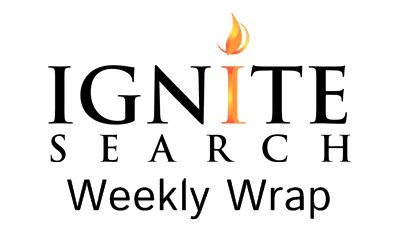 Helpful Strategies, Tips & Tricks:
SEO: 5 Techniques To Safely Get Links In 2015
Link building is important, but it can be dangerous if you don't know what you're doing. Today, columnist Neil Patel shares his white hat link building tips.
Here are the following upcoming Google Hangouts that focus on challenges facing webmasters around SEO. We find the Hangouts selectively insightful and we encourage to pick and choose topic that are of interest to you:
Office Hours Hangout with John – 27th February 2015
Local Search: Local Businesses: How To Get Good Online Reviews That Build Business
 Good reviews on sites like Google and Yelp can entice people to check your business out, improve conversions, and potentially help organic search engine rankings. In this article, George Asplan show you how to generate a continuous flow of good online reviews that should help your local business.
Paid Search: 3 New AdWords Automations You Can't Afford To Miss
While I've covered many of the techniques for automation in my previous posts about AdWords Scripts, there are a few new features in AdWords that are worth checking out if you're looking for ways to make managing the day-to-day just a little bit easier. Frederick Vallaeys reports.
Managers of large AdWords accounts, rejoice! Google recently added the ability to perform bulk uploads using AdWords scripts. This means you can apply massive changes to your MCC without having to write the logic yourself or log into each account you manage. To learn more, check out the AdWords help section on bulk uploads.
Social: Driving Traffic from Facebook – Whiteboard Friday
Facebook sends a remarkable amount of traffic, but there's a lot of confusion around both just how much and (perhaps more importantly for our work) how we can optimize our work to take advantage of it. In today's Whiteboard Friday, Rand clears up some of the statistical noise and offers 10 tips for optimizing your Facebook traffic.
Social: How to Find and Remove Fake Followers from Twitter and Instagram
A hashtag is the wonder of the past decade. It was born to address the need to organize and make sense of the overwhelming social media buzz. Thanks to active and creative user adoption, hashtag support has been added to most popular social media platforms.
This article shows how different social media sites make use of hashtags. Most importantly, it shares some insight into how you can make the most effective use of hashtags for your brand.
Key Industry Updates: 
SEO: Google News Bug Drops Trending Topics From Side Bar Navigation
 The Google News home page lost a feature about a week ago that lets you quickly view trending topics on the left hand side bar. Reports began coming in a week ago, which Google only replied to within the past 24 hours in a forum thread.
SEO: Google Showing Colorful Line Separators In Mobile Search Results Snippets
Many mobile searchers on iOS and Android are noticing Google testing a new mobile interface where instead of showing a gray line separator between the mobile search snippets, they are showing colorized lines, in Google colors.
SEO: Google's New Hacked Classifier Misclassifies Some Web Sites As Hacked
Google has released a new hacked page classifier for its search results that had a bug leading to "a small number" of sites being misclassified as hacked.
Mobile: Google Mobile Search Put Publishers' Content In Carousels
Google has updated its mobile search display to make browsing content from single sources easier.
The change, announced today in a blog post, groups recent articles, video and other content from websites in carousels. Users who search for a topic, Greece for instance, are presented separately grouped content about the country from the Guardian, Reuters and the New York Times.
Paid Search: New 'Call-Only' Ad Types Arrives In Google AdWords To Make Mobile Easier
A new ad unit has been spotted in AdWords that is geared towards mobile marketers looking at calls for conversions. The new "call-only" ads can be chosen during the ad creation process to help make mobile ad creation (for those into calls) easy.
 Paid Search: See All Of The New Google AdWords Updates On One Web Page
Google announced that in order for advertisers to stay on top of all the latest updates and features they release to Google AdWords, they have created a new web page that shows all the latest updates by month, in chronological order.
 Paid Search: Google AdWords Launches An Android App For Advertisers But Currently Only For Canadians
Google has launched a new Android app in the Google Play store for AdWords advertisers to stay on top of their campaigns, adjust bids, get support and be notified of changes. The new app is free to download but only currently works for Canadian advertisers – Google promises to expand support to other countries soon.
Social: Facebook Introduces Product Ads: This Week in Social Media
Among the top trending social media news, as reported by Social Media Examiner: Facebook Shows Relevance Score for Ads: Facebook will "start showing relevance scores as a visible metric" in their ads reporting tools.
Enjoy reading the Weekly Wrap?
Let us bring it to your inbox, every week.
Subscribe at http://www.ignitesearch.com.au/blog/subscribe-weekly-wrap