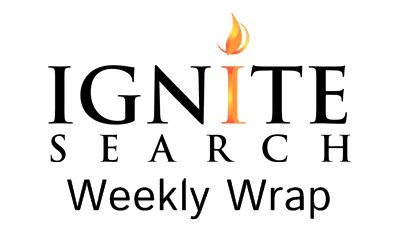 100% Curated SEO/Digital Marketing Goodness
Helpful Strategies, Tips & Tricks:
SEO: Elements of Personalization & How to Perform Better in Personalized Search – Whiteboard Friday?
From information about your location and device to searches you've performed in the past, Google now has a great deal of information it can use to personalize your search results. In today's Whiteboard Friday, Rand explains to what extent they're likely using that information and offers five ways in which you can improve your performance in personalized search.
SEO: 7 Days After Mobilegeddon: How Far Did the Sky Fall?
We have a penchant for melodrama, and the blogosphere loves a conspiracy, but after weeks of speculation bordering on hysteria, it's time to see what the data has to say about Google's Mobile Update.
SEO: ​The 3 Most Common SEO Problems on Listings Sites
Listings sites have a very specific set of search problems that you don't run into everywhere else. In the day I'm one of Distilled's analysts, but by night I run a job listings site, teflSearch. So, for my first Moz Blog post I thought I'd cover the three search problems with listings sites that I spent far too long agonising about.
Paid Search: PPC #Mobilegeddon Is Coming
Millions of webmasters the world over woke up in a panic this morning in anticipation of so-called "Mobilegeddon," Google's latest algorithmic update that will prioritize mobile-friendly sites in the SERPs. It's too soon to say how much of an impact the update has had, but amid the chaos, one question remains unanswered – how long will it be before the same thing happens to paid results?
Make no mistake, friends. PPC's very own Mobilegeddon is coming.
Social: How to Use the LinkedIn Relationship Tab to Improve Your Networking
Do you struggle to remember how or why you connected with someone on LinkedIn? Want to get more out of your connections? By using the Relationship tab, you can build on the connections you need to convert more prospects, close more deals and grow your business network. In this article you'll discover how to use the LinkedIn Relationship tab to manage your connections and grow your business.
Key Industry Updates: 
SEO: Google's Mobile-Friendly Update Is Rolling Out Right Now​
Google confirmed in a blog post that the mobile-friendly algorithm update is rolling out now. The company also reaffirmed that this update doesn't equally apply to all devices or results:
Affects only search rankings on mobile devices
Affects search results in all languages globally
Applies to individual pages, not entire websites
SEO: Google Says There Are 4.7% More Mobile-Friendly Websites Today Than Two Months Ago​
 Google announced that there has been a "4.7% uptick in the proportion of sites that are mobile friendly" since they informed us two months ago about the Mobile Friendly Update.
SEO: Google Now Shows Emoji Characters On Desktop Results But Doesn't Let You Search By Them Like Bing​
 Google is now showing emoji characters in full color in the desktop search results, ultimately giving those web pages using those characters more visibility in the search results.
SEO: Google's Search Analytics Report Now Live For More Webmaster Tools Users​
 A few months ago, Google launched an alpha beta report named the Search Impact report within Google Webmaster Tools. Since then, Google renamed it from Search Impact to Search Analytics and has been making upgrades and tweaks to it since. Google ultimately replaced the Search
SEO: Mobilegeddon: Google Confirms Mobile Friendly Update Live In Some, But Not All, Data Centers​
 Google's John Mueller confirmed this morning in a live hangout on Google+ at the 4:40 mark that the roll out has 100% begun and is actually completely live in some of the many Google data centers.
Industry: IAB: Search Was 50% Of US Digital Ad Spend In 2014, Desktop Still Bigger Than Mobile​
 The figures are in, and once again, search marketing is a powerhouse. According to the IAB, search made up 50% of all digital ad spend last year in the United States.
Paid Search: Bing Ads Shopping Campaigns Now In Beta
​No surprise, Bing Ads is now testing the waters with the Shopping Campaigns. The team announced that the beta round of Shopping Campaigns á la Google AdWords is rolling out now.
Social: Twitter Direct Messages: This Week in Social Media
 Among the top trending social media news, as reported by Social Media Examiner, Twitter Updates Direct Message: Twitter has changed "how direct messaging works so that it's even easier for you to communicate one-to-one or with a chosen group of people, anywhere in the world."
Enjoy reading the Weekly Wrap?
Let us bring it to you inbox, every week. Subscribe at http://www.ignitesearch.com.au/blog/subscribe-weekly-wrap/