Ignite Search Weekly Wrap – 26th November 2014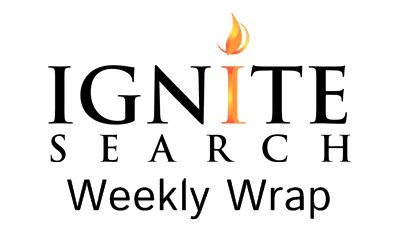 100% Curated SEO/Online Marketing Goodness.
Helpful Strategies, Tips & Tricks:
Note: All underlined text are hyperlinks, and when clicked on, will take you to different web pages for more details. Helpful Strategies, Tips & Tricks:
SEO: How Can the Value of Top-of-Funnel Channels be Measured – Whiteboard Friday
Rand has talked many times about what he calls "serendipitous marketing," where the work we do at the top of the funnel can take winding and often unexpected paths to conversions. One of the most common questions about content marketing, public relations, and other top-of-funnel efforts is how to prove their value.
In today's Whiteboard Friday, Rand offers up three ways you can attempt those measurements, along with a bit of perspective you can bring to your clients and higher-ups.
Here are the following upcoming Google Hangouts that focus on challenges facing webmasters around SEO. We find the Hangouts selectively insightful and we encourage to pick and choose topic that are of interest to you:
Office Hours Hangout with John – 2nd December 2014
Local Search: Learning SEO From Google Employees
As should be the case with any SEO professionals, we're constantly on the lookout for new information and ideas that can aid us in helping our clients improve their results. While at a recent event, we had the luxury of speaking with Google Webmaster Trends Analyst Pierre Far.
Social: How to Optimize Your Images to Work Across Social Networks
Do your images look good on all social platforms? Are you making different images for each type of social share? Creating one image that looks good on several networks saves time, money and improves your visibility. In this article you'll discover how to create one image to share across three social channels–Facebook, Twitter and LinkedIn.
Key Industry Updates: 
SEO: Google Launches Mobile Friendly Test Tool
Wondering if your site will qualify for Google's new mobile-friendly labels or be ready for a potential mobile-friendly ranking boost? Google has a new tool to help.
SEO: Google Is Experimenting With Special Ranking For Mobile-Friendly Sites
Google already penalizes sites that provide a bad experience to mobile searchers. Now the company has confirmed that it's testing with what seems like a boost for those providing a great experience.
SEO: Google Takes Action On More Link Networks In Poland
Google's Karolina Kruszyńska confirmed this morning that Google has taken action on another link network based in Poland. Karolina wrote on Twitter, "today Google took action on a large link network in Poland."
SEO: Google Knowledge Graph Carousel Gains "Breadcrumb" Navigation Links
Google has quietly added a small but important feature to their Knowledge Graph Carousel – a breadcrumb navigation link. For example, searching for [paypal founders] shows a carousel of the founders of PayPal, but it also has a breadcrumb link back to the PayPal search result, which would bring up the knowledge graph panel for the company.
Paid Search: Google Adds New Shopping Campaigns Tools: Auction Insights, Diagnostics Tab And More
To help retailers plan and manage the types of surges that come on Black Friday and Cyber Monday, Google is adding Auction Insights to Shopping campaigns. Auction Insights allow advertisers to see how they stack up against their competitors and use that information in bidding strategies.
Paid Search: Google Keyword Planner Now Shows Conversion Estimates
Google announced today that conversion estimates have been added to the Keyword Planner tool in AdWords. Google will use an account's historical conversion data, or users can enter their own conversion rates and conversion values to see how bid changes might impact metrics such as estimated conversion, conversion value, ROAS and Average CPA for mobile and desktop.
Social: Twitter Search Now Indexes Every Public Tweet
Twitter history will soon be more accessible. The company announced today that it is giving users
Social: Facebook Groups App: This Week in Social Media
Among the top trending social media news, as reported by Social Media Examiner, Facebook Introduces Facebook Groups App: An app "that helps people share faster and more easily with all the groups in their life."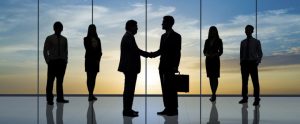 Question of the week: What is a simple linking strategy that I can start implementing straight away?
I think that this is a fantastic question and I would love to share with you, as I believe that SEO does not need to be labour intensive, or a bucket load of money to make it work. It's about doing things in a smarter way.
While there are many high quality linking strategies that make take considerable effort, I'm going to share with you one technique that every business can use to attract high authority links within your geographical market.
It is said that no man is an island. This can also apply to businesses as well. All businesses have various relationships and affiliations with different companies. All businesses will have a set of clients or perhaps a list of suppliers they purchase from. Business's may also be related to professional industry associations or also sponsor local charity/sports groups.
Do a quick brainstorm in your head and think of all the businesses affiliated to your company. Instead of looking outreaching to sites, which you have no prior relationship with, have you thought to see that there is a potential gold mine of links right under your feet?
This is one technique that is not done enough and usually overlooked. Because these companies already have a positive (I hope) relationship with you and your product/services, the barrier to getting them to link to your site could be significantly lower.
Therefore I recommend that you take stock of all company affiliations and see who does/does not link to you and then approach them if you believe there is an opportunity for a link.
To get you started, here are a list of types of affiliations that you may be able to attract natural links from:
Suppliers
Customers
Charities
Sponsors
Partners
Industry Bodies
Government sites
If you would like any further advice on how to specifically get companies that you have a relationship to link to you or if you would like to know how we can help with your online projects, feel free to email me on cheech@ignitesearch.com.au or call me on 04 2338 3543.
Until next time, thanks for reading!
​Written by Cheech Foo, Director of Ignite Search
Got any burning questions about SEO/Online Marketing?
If so, we encourage you to send them in to info@ignitesearch.com.au and one will be chosen and answered in next week's edition.
Enjoy reading the Weekly Wrap?
Let us bring it to your inbox, every week.
Subscribe at http://www.ignitesearch.com.au/blog/subscribe-weekly-wrap/