Ignite Search Weekly Wrap – 21st January 2015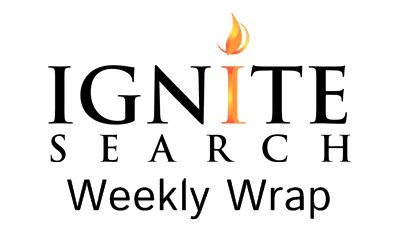 100% Curated SEO/Digital Marketing Goodness.
Helpful Strategies, Tips & Tricks:
SEO: 10 Predictions for the Marketing World in 2015
Rand Fishkin: 'The beginning of the year marks the traditional week for bloggers to prognosticate about the 12 months ahead, and, over the last decade I've created a tradition of joining in this festive custom to predict the big trends in SEO and web marketing. However, I divine the future by a strict code: I'm only allowed to make predictions IF my predictions from last year were at least moderately accurate (otherwise, why should you listen to me?). So, before I bring my crystal-ball-gazing, let's have a look at how I did for 2014.'
General: 7 Dead-Simple Ways to Improve Slide Decks
Slide decks are a powerful way to back up any type of presentation from team meetings and sales pitches to conference keynotes and workshops. And while you aren't going to turn into a god of slide decks overnight, here are some easy ways to go from terrible to decent.
Here are the following upcoming Google Hangouts that focus on challenges facing webmasters around SEO. We find the Hangouts selectively insightful and we encourage to pick and choose topic that are of interest to you:
Office Hours Hangout with John – 26th January 2015
Social: How to Run a Pinterest Contest Without Breaking the Rules
Have you run contests on Pinterest? Are you aware of Pinterest contests rules and regulations? After many businesses misused the relaxed format, Pinterest revised its contest rules. They now require contests be easy to enter, spam-free and in alignment with Pinterest branding guidelines. In this article Ishita Ganguily explains what you need to know to run successful and compliant Pinterest contests.
Key Industry Updates: 
SEO: Google News Now Will Crawl & Index Images Hosted Off Your Domain Name
​Google just sent out their first newsletter via the new Google News Publisher Center and in that newsletter, they announced publishers can now host images off their website domain and the image will still be crawled, indexed and potentially used in the Google News search results.
SEO: Google Wants Webmaster Feedback On Web Search & Webmaster Tools
​Google is asking for your feedback, suggestions and ideas on how to make both Google Web Search and Webmaster Tools better.
A Google+ post from the Google Webmaster team asked "What would you like to see from Google Websearch & Webmaster Tools in 2015." They said you should submit your feedback via Google Moderator, this way you can submit your own ideas as well as vote on ideas submitted by others.
​Local Search: Google Updates Maps App Adding Restaurant Filters & More
​Google has released updates to their Google Maps App for both the iOS and Android mobile platforms. The update includes the ability to filter searches for restaurants by cuisine type and adds other specific features for iOS and Android users.
SEO: Google Events Knowledge Graph Adds Ticket Links, Delegated Events, Comedian Events & Venue Events
​Google announced improved event knowledge graph data in the search results, supporting more markup and schema types to make for a richer and more detailed knowledge graph box around event related queries. This brings four new updates to the event knowledge graph since launching last March.
Paid Search: Ability To Share Ads Via AdWords Shared Library Is Going Away
​Today, Google announced that the ability to share AdWords ads across campaigns and ad groups in the Shared Library is going away on February 11, 2015.
Social: The Social Media Examiner Show: This Week in Social MediaSocial Login Research
Among the top trending social media news, as reported by Social Media Examiner, The Social Media Examiner Show is launched: Subscribe now (for free) and discover quick tips for marketing your business in our 10-minute daily podcast!
Enjoy reading the Weekly Wrap?
Let us bring it to your inbox, every week.
Subscribe at http://www.ignitesearch.com.au/blog/subscribe-weekly-wrap/