Ignite Search Weekly Wrap – 17th December 2014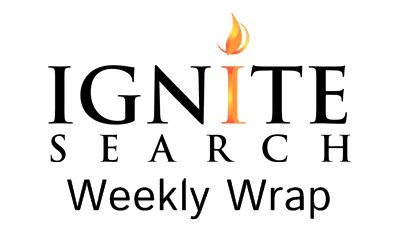 100% Curated SEO/Digital Marketing Goodness.
Message from the Ignite Search Team:
On another note, we will be closing down from the 22nd December 2014 to the 9th January 2015. Thanks for your support through the readership of this newsletter, the next edition will be on Wednesday the 14th January 2015.As the festive season is nearing, we would like to wish everyone a very safe and happy Merry Christmas and a Happy New Year, wherever in the world you may be. For the team at Ignite Search, we are deeply saddened by the events that have occurred in Sydney in the last 36 hours and it's more important than ever that we stay vigilant and to look after family and close friends.
Again, Merry Christmas and Happy New Year of 2015!
Helpful Strategies, Tips & Tricks:
SEO: Long Tail CTR Study: The Forgotten Traffic Beyond Top 10 Rankings
Using search query data from Google UK for a wide range of leading brands based on millions of impressions and clicks, Gary Moyle gains insights into the how CTR in natural search has evolved beyond those shown in previous studies by Catalyst, Slingshot and AOL.
Here are the following upcoming Google Hangouts that focus on challenges facing webmasters around SEO. We find the Hangouts selectively insightful and we encourage to pick and choose topic that are of interest to you:
Office Hours Hangout with John – 23rd December 2014
Social: 10 Successful Facebook Marketing Examples
Is your Facebook engagement dropping? Need some inspiration to pump up your Facebook marketing? As the Facebook news feed continues to change, it's important to figure out how to make the platform work for you. In this article Andrea Vahl shares Facebook pages from both large and small brands, and tips to incorporate their tactics into your Facebook marketing plan.
Key Industry Updates: 
SEO: Bing: Content Quality Is A Primary Ranking Factor Made Up Of Authority, Utility & Presentation
​Michael Basilyan, Senior Program Manager from the Bing Content Quality Team, shared a nice set of details on the Bing blog about how Bing's algorithms determine what makes for content quality.
SEO: Google Mobile Friendly Label Goes International
​Google announced they are now launching their mobile friendly label in the snippets of the mobile search results. It officially launched three-weeks ago, but today, that label is going international.
Paid Search: Google Launches Custom Columns In AdWords For Deeper Metric Segmentation
​Google has launched Custom Columns in AdWords, letting you segment existing column metrics to get more detailed insights based on your objectives.
Paid Search: Google Revamps AdWords For Video Reporting
​Today, Google announced  it is revamping the reporting available in AdWords for Video. Video campaigns are still isolated from all other AdWords campaigns, but the new reporting changes should make it easier for advertisers to gauge performance.
Paid Search: New Widget In AdWords Makes Countdown Copy Easy
​Adding a dynamic countdown — to show the days until a deadline like a sale starting or registration period ending, for example — has gone through several iterations. There's the countdown script, then Google debuted ad customizers with a countdown variable. Now Google is building on the ad customizer functionality with a new widget.
Paid Search: Goodbye Frequent Flyer Miles: Google Saying No Credit Cards For Large AdWords Customers
The gravy train to free flights and upgrades is coming to a halt for some AdWords customers. Google has been reaching out to major advertising clients and agencies to let them know that they'll no longer be able to pay their AdWords bills with credit cards and will instead be moved to an invoicing process.
Social: Facebook Media Publishing Tools: This Week in Social Media
Among the top trending social media news, as reported by Social Media Examiner, Facebook Introduces New Tools for Media Publishers: These new Facebook media publishing tools allow you "to target posts, remove posts that are no longer relevant and identify popular links that you haven't shared.
Social: Facebook Drops Bing From Facebook Search Results
Facebook has broken up with Bing, quietly dropping results from the Microsoft search engine as part of this week's Facebook search update. The change, reported late today by Reuters, was confirmed by a Facebook spokesperson in an email to Search Engine Land.
Question of the week: Can you provide a basic explanation of what data or how data is created when somebody clicks on display ad on various websites vs. a PPC search engine ad?
Sure thing. Display advertising are ads that are placed on websites, aka publisher. The ads are then triggered every time the page loads. Depending on the nature of the ad, these can be generic. More and more advertisers are now using remarketing, that is display ads that are based on visitors who have been to their website. Display advertising visitor data such as impressions and clicks can be accessed via the ad network platform. The clicks can also be tracked via a web analytics software such as Google Analytics.
PPC works in a similar way, except for two differences. Firstly, it has the ability to track one additional metric and that is the search term that the visitor used to trigger the ad. This is powerful, to let the advertiser know which search terms bring in the most ROI and to craft not just PPC activity but potentially also SEO activity based on those keyword insights. Secondly, because PPC ads on search engines are a pull rather than a push marketing, the visitors are getting served ads to products/service that they are already interested in.
Hope that helps!
If you would like any further advice on how to advertise using PPC ads or display advertising or if you would like to know how we can help with your online projects, feel free to email us on cheech@ignitesearch.com.au or call us on 04 2338 3543.
Until next time, thanks for reading!
​Written by Cheech Foo, Director of Ignite Search
Got any burning questions about SEO/Digital Marketing?
If so, we encourage you to send them in to info@ignitesearch.com.au and one will be chosen and answered in next week's edition.
Enjoy reading the Weekly Wrap?
Let us bring it to your inbox, every week.
Subscribe at http://www.ignitesearch.com.au/blog/subscribe-weekly-wrap/