Ignite Search Weekly Wrap – 10th December 2014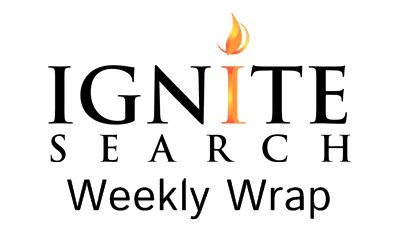 100% Curated SEO/Digital Marketing Goodness.



Helpful Strategies, Tips & Tricks:
SEO: Panda 4.1 Google Leaked Dos and Don'ts – Whiteboard Friday
Josh Bachynski takes you inside Panda 4.1 with a tour of some of the top dos and don'ts for your website. And it's about so much more than the standard "good content" refrain. Watch the video to learn more.
Here are the following upcoming Google Hangouts that focus on challenges facing webmasters around SEO. We find the Hangouts selectively insightful and we encourage to pick and choose topic that are of interest to you:
Office Hours Hangout with John – 16th December 2014
Paid Search: 6 Things You Always Wanted To Know About AdWords Match Types (But Were Afraid To Ask)
Even advanced advertisers have questions about the details of keywords and match types. Contributor Matt Lawson of Google provides answers.
Social: Content Sharing: How to Build a Following Using Other People's Content
Do you have a content sharing strategy for your business? Are you interested in discovering ways to leverage great content to promote your business and drive sales? To learn how to build a following by sharing other people's content, I interview Guy Kawasaki.
Key Industry Updates: 
SEO: Google Maps Revamps Quality Guidelines For Local Pages
​Google Maps has updated their local pages quality guidelines last night. Jade Wang from the Google team posted the news in the Google Forums saying:
'We've updated and clarified our quality guidelines for local pages. Please read the new version here, and, as always, feel free to contact our support team with any specific questions about your account.'
Social: Twitter Expands Photo Filters: This Week in Social Media
Among the top trending social media news, as reported by Social Media Examiner, Twitter Rolls Out New Photo Filters: The new filters will allow you "to spice up your photos."
Social: Facebook Search Finally Lets You Search For Posts Again
More than a year after promising to give users the ability to search for posts, Facebook is finally coming through.
​The company today announced an update to Facebook Search that will make it possible to find that thread congratulating you on your new job, the hilarious comment you made about Walking Dead last month or the selfie you took with the bride at your best friend's wedding last year.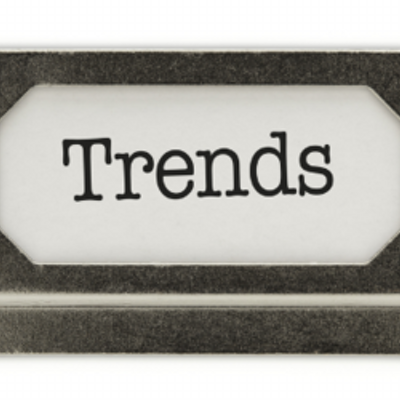 Question of the week: How can I track the seasonality of my business?
Seasonality in search traffic is something that we deal with every day. In almost any business, there will be periods of ups and downs. For example, through experience , I know that electronics sell best in November/December, while whitegoods sell best in January/February.
One of the main ways to track search trends is by using a nifty free website from Google called Google Trends, http://www.google.com/trends.
Feel free to explore the site, but I want to take this further and share with you why I believe it is extremely important to know/understand the seasonality of your business online and how it relates offline.
Business Intelligence
The first reason is business intelligence. Let's say you are a boutique hat maker (rare breed these days) and you make hats for all types of occasions but especially for the Melbourne Cup, which is held on the first Tuesday of November every year.
What if someone was to tell you that the search trend for the word 'fascinators' actually starts picking up in early August and rises by 70% in search interest between early October up until the Melbourne cup day?  Do you think this information is valuable? I would think so. From a business point of view, you can start to schedule marketing activity to run from August, in order to be more effective. From an SEO point of view, you should begin your content marketing and onsite optimisation campaign 1=2months before, i.e. in June/July and make sure that you are ready for the influx of interested buyers.
One of the clients that I have worked for in the product review business. By conducting analyses on search trends for different goods and services and mapping this out across the year, it contributed tens of thousands of additional search traffic towards the site, just because we timed the content with foreknowledge.
Expectation and KPI Setting
The second reason why you keep on top of your search trends is to do with expectation and KPIS. Many businesses, usually out of lack of data, tend to set KPIs that are not reflective of the environment that they are playing in.
If you were able to know based on the past three years that the traffic level for June is going to be 20% higher than July, than do you think it's reasonable to suggest that it is highly likely it will be the same, assuming all other factors, especially overall marketing activity is held constant? Probably so. This will benefit not just yourself, but your employees in that you are setting reasonable KPIs. Using Google Trends just made that much easier.
If you would like any further advice on how to ensure that you are on top of your business search trends or if you would like to know how we can help with your online projects, feel free to email us on cheech@ignitesearch.com.au or call us on 04 2338 3543.
Until next time, thanks for reading!
​Written by Cheech Foo, Director of Ignite Search
Got any burning questions about SEO/Digital Marketing?
If so, we encourage you to send them in to info@ignitesearch.com.au and one will be chosen and answered in next week's edition.
Enjoy reading the Weekly Wrap?
Let us bring it to your inbox, every week.
Subscribe at http://www.ignitesearch.com.au/blog/subscribe-weekly-wrap/