Ignite Search Weekly Wrap – 4th February 2015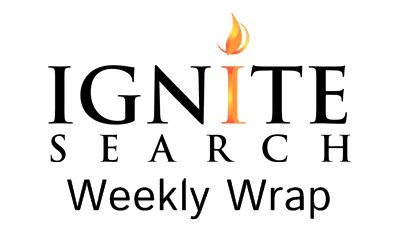 100% Curated SEO/Digital Marketing Goodness.



Helpful Strategies, Tips & Tricks:
SEO: Google's Sitelinks Search Box: What You Need to Know
Several months ago, Google announced a new sitelinks search box. Almost immediately, the sitelinks search box markup became one of the fastest growing Schema implementations on the web. Cyrus Shepard documents the rise of the sitelinks search box and how to optimise for it in the search engines.
Analytics: Start Remarketing with Google Analytics Instant Activation
For many advertisers, remarketing is an essential tactic. But remarketing can be a difficult journey, even for the savviest digital marketer. We repeatedly see marketers struggle with tagging hurdles and complex implementation challenges, with the result that only 1 in 5 remarketers successfully completes their setup.
Paid Search: 21 Tips for Writing Great Ad Headlines
We've written about the importance of compelling ad copy in the past, but in this post, I'll be focusing exclusively on how to craft great PPC ad headlines. Here are 21 tips to help you write ad headlines your prospects simply won't be able to resist clicking.
Here are the following upcoming Google Hangouts that focus on challenges facing webmasters around SEO. We find the Hangouts selectively insightful and we encourage to pick and choose topic that are of interest to you:
Office Hours Hangout with John – 10th February 2015
Social: 10 Ideas to Inspire Your Next Blog Post
Are you looking for blog post ideas? Would you like some direction to inspire your editorial calendar?
Although it may be challenging to come up with new blog post ideas, there's a lot you could write about. In this article you'll find 10 ideas to inspire your business blog content.
Key Industry Updates: 
SEO: Google Seeking Testers For Search Queries Report In Webmaster Tools
​Google is about to release a new search queries report within Google Webmaster Tools and is now seeking testers to provide feedback on their "alpha" release.
SEO: Google Mobile Search Descriptions Now Say If You're Blocking Google
​Google's Zineb Ait Bahajji announced on Google+ that now Google's mobile search results snippets will show a message to searchers when Google is unable to show the snippet to searchers because the webmaster to blocking their crawlers.
SEO: Google Now Supports Crawling & Indexing Locale-Adaptive Web Pages
​Google announced new support for their crawlers with locale-adaptive web pages, web pages that change the content based on the user's country origin and/or language settings.
Paid Search: Quickly See AdWords Performance By Search Query Length In Google Analytics
​Google Analytics has come out with a handy feature for AdWords users that lets you sort search queries by word count to more quickly analyze traffic from head terms and versus long-tail terms.
Social: Twitter Shows Top Tweets You Missed: This Week in Social Media
Among the top trending social media news, as reported by Social Media Examiner, Twitter Rolls Out Group Direct Messages and Mobile Video: "Starting today, everyone will soon be able to seamlessly capture, edit and share videos right from the Twitter app, too."
Enjoy reading the Weekly Wrap?
Let us bring it to your inbox, every week.
Subscribe at http://www.ignitesearch.com.au/blog/subscribe-weekly-wrap/