Ignite Search Weekly Wrap – 11th February 2015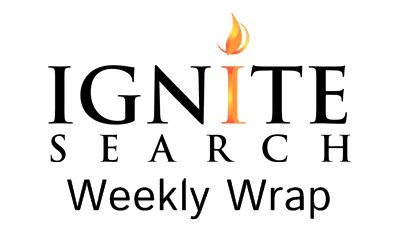 ​100% Curated SEO/Digital Marketing Goodness.
Helpful Strategies, Tips & Tricks:
SEO: 5 Pieces Of Content: 25 Link Ideas
Julie Joyce: "This made me remember how many "a-ha!" moments we have in our company brainstorms — so today, I thought I'd bring the brainstorming session to you! I'll look at five sample articles and talk about five fairly easy ways to extend the messages in those articles for links."
Analytics: Become Intelligent: Use Google Analytics Intelligence Alerts to your Advantage
Martijn Scheijbele shows you how to keep track of drastic changes in web traffic and user engagement using Google Analytics' Intelligence Events.
Paid Search: Location Based Geo-Targeting Boosts Paid Search Ad Performance…Or Does It?
Mobile device usage continues to soar, and it now accounts for more than half of time spent on digital media. "Always on" consumers are checking their mobile devices upwards of 100 times a day, and as a result, advertisers have been paying more and more attention to mobile.
Here are the following upcoming Google Hangouts that focus on challenges facing webmasters around SEO. We find the Hangouts selectively insightful and we encourage to pick and choose topic that are of interest to you:
Office Hours Hangout with John – 13th February 2015
Office Hours Hangout with Google News – 17th February 2015
Social: Top 10 Social Media Blogs: The 2015 Winners!
Are you looking for some good social media blogs to read? Look no further! Our sixth-annual social media blog contest generated over 600 nominations.
A panel of social media experts carefully reviewed the nominees and finalists. Each of the social media blogs was analyzed based on a number of factors, including content quality, post frequency and reader involvement. With that in mind, here are 10 social media blogs to put at the top of your reading list.
Key Industry Updates:

 
SEO: Google Confirms Making "Tweaks" To The Search Results But Says No "Update" To Announce
Yesterday, the SEO community noticed large fluctuations and changes in the Google search results. In addition, many of the automated Google tracking tools, such as Mozcast all suggested a major Google algorithm update has touched down.
SEO: Google's Mortgage Calculator Quick Answer Now Live
Google has quietly launched their dynamic mortgage calculator quick direct answer in the search results for variations of queries around [mortgage calculator]. This calculator comes up for terms like [loan interest calculator], [interest calculator] and many other variations.
SEO: Google Expands Webmaster Documentation Around Reconsideration Requests
It can be disheartening when a webmaster gets a notification from Google that they've done something against their guidelines and they now have a "manual action" applied to their site, thus their rankings and traffic from Google may be negatively impacted.
SEO: Google Answers Now Showing Blue Icons Linking To Publisher Sites Or More Google Answers
Google is now showing blue icons with hyperlinks to both third-party publishers, their own content and more quick answers within the Google Answer box in the search results.
SEO: Google App Indexing Statistics & Errors Being Emailed To Webmasters
Google is now providing statistics and u to webmasters who have deployed App Indexing via emails from Google Webmaster Tools.
Paid Search: Official: Google AdWords Rolls Out "Upgraded URLs" For Tracking Parameters
​Today, Google announced the release of what are dubbed "upgraded URLs" for AdWords advertisers that use tracking parameters. Upgraded URLs have been in beta for API users for months and are now rolling out globally to all users in the web interface this week.
Social: Report: Google Will Get Access To Twitter's Firehose Again
Three and a half years after cutting off the flow, Twitter is turning the tweet pipeline to Google back on.
Social: Twitter Enhances Ad Options: This Week in Social Media
Among the top trending social media news, as reported by Social Media Examiner, Twitter adds new quick promote feature for more advertising options: Twitter offers "a faster and easier way for small and medium-sized businesses (SMBs) to get their best content in front of more people on Twitter."
Enjoy reading the Weekly Wrap?
Let us bring it to your inbox, every week.
Subscribe at http://www.ignitesearch.com.au/blog/subscribe-weekly-wrap/