Ignite Search Weekly Wrap – 20th August 2014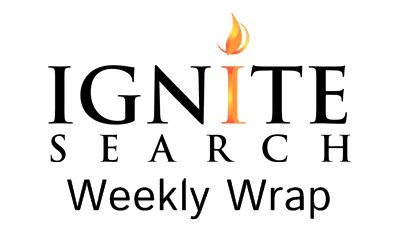 100% Curated SEO/Online Marketing Goodness.
Key Industry Updates:
SEO: Google Webmaster Guidelines Update Calls "Low Quality Guest Blog Posts" Spam
Google has updated their webmaster guidelines, specifically in the little or no original content guideline, to add "low-quality guest blog posts" as an example of "scraped content." Note that this is not new in any case, as this follows the manual action taken against the sites MyBlogGuest.com and PostJoint.com.
SEO: Google Webmaster Tools Notifications For Faulty Redirects & New Color-Coded Fetch As Google
Google Webmaster Tools has added two new features today, one for notifying webmasters of faulty redirects and the second to show color-coded- HTML syntax within the fetch as Google feature. They both aid webmasters, ensuring that user experience is not only maintained but improved.
SEO: Google Investigating Bugs With Structured Data Report In Webmaster Tools
There are hundreds of complaints within the webmaster and SEO community around the Structured Data report within Google Webmaster Tools showing massive drops in structured data elements being shown. The good news is that everyone seems to be affected by the issue and that Google's John Mueller said on Google+ that Google has "been looking into it."
SEO: Google Responds To Mass Negative SEO Extortion Emails
There are a few types of ways companies can bully businesses using SEO tactics as a weapon. Some agencies force clients to continue paying them a monthly fee or risk losing all the links they have 'earned'. The one mentioned in this article is also something that can happen, where someone else may start building external links towards your site. Truth is, the disavow function will work, but the trick is to identify and disavow them faster than Google can penalize you. Some believe this is a growing challenge in itself.
PPC: Google Launches Ability To Track "Website Call Conversions" In AdWords
Today, Google launched what's likely to become a popular new feature for many AdWords advertisers. Website call conversions allow advertisers to track calls that occur after a user arrives on a web site from an ad click.
PPC: Close variant matching for all exact and phrase keywords
Whether it's "kid scooters", "kid's scooter", or "kids scooters", people interested in buying a scooter for their child want to see the most relevant ads despite slight variations in their search query. That's why starting in late September, we're applying close variant keyword matching, an intuitive way to connect people with the businesses they're searching for, to all exact and phrase match keywords.
Helpful Strategies, Tips & Tricks:
SEO/PPC: Link Echoes (a.k.a. Link Ghosts): Why Rankings Remain Even After Links Disappear – Whiteboard Friday
One of the more interesting phenomena illustrated by Rand's IMEC Lab project is that of "link echoes," sometimes referred to as "link ghosts." The idea is that if we move a page up in rankings by pointing links to it, and then remove those links, the bump in rankings often remains. How does this work and why? Rand Fishkin from Moz explains.
SEO: Worried About Pigeon? Just Keep On Truckin
After the Pigeon update, many webmasters struggle to find any patterns of changes on actual sites. This article goes into about the Pigeon update and how they are affecting website performance.
SEO: Upcoming Google Hangouts
Here are the following upcoming Google Hangouts that focus on challenges facing webmasters around SEO. We find the Hangouts selectively insightful and we encourage to pick and choose topic that are of interest to you:
Office Hours Hangout with John – 25th August 2014
https://plus.google.com/events/c2cb9m84rbbft9lb8q5vdu6btp8
PPC/Analytics: These 10 Analytics Reports Will Improve Your AdWords Results
For those who manage a paid search campaign will know the importance Analytics/other tracking software is crucial to developing actionable insights. Find out more on how to use Google AdWords and Analytics in conjunction with each other.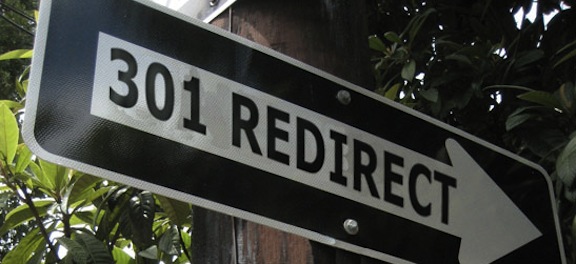 Question of the week: What are 301 redirects and how is it different from a 302?
301 redirects are known as permanent redirects and are implemented within your website.
If a visitor lands on Page A and there is a 301 redirect to Page 2, they will automatically be taken to Page B. Furthermore, because it is a permanent redirect. It means that the PageRank of that page and all associated value will be largely transferred over.
302 redirects are different in that it also pushes visitors to a new page, but is only classified as a temporary redirect and therefore no PageRank will make it across.
Therefore it is imperative that when you ever change page URLs on the site (during a redesign or when you remove web pages), especially if the page authority is significant, make sure to place a 301 redirect to an internal page that is most relevant to the origin page.
To determine if your sites are using a 301 redirects or not, use crawler tools such as Screaming Frog or plugins such as Ayima Redirect Path or Live HTTP Headers.
To find out more about 301 redirects, please visit https://support.google.com/webmasters/answer/93633?hl=en
Got any burning questions about SEO/Online Marketing?
If so, we encourage you to send them in to info@ignitesearch.com.au and one will be chosen and answered in next week's edition.
Enjoy reading the Weekly Wrap?
Let us bring it to your inbox, every week.
Subscribe at http://www.ignitesearch.com.au/blog/subscribe-weekly-wrap/