Ignite Search Weekly Wrap – 13th August 2014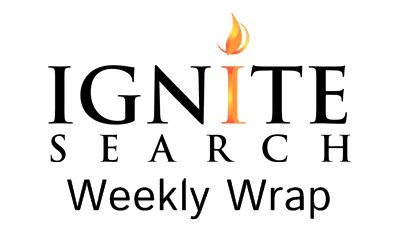 100% Curated SEO/Online Marketing Goodness.



Key Industry Updates: 
SEO: Google: No Comment On Possible Google Algorithm Update Over The Weekend
Several professionals within the industry has commented on the fact that that there was a large flux in rankings over the weekend, which implies a possible algorithm update. Until now, Google has not officially commented, so stay tuned for more on this one.
SEO: Google Starts Giving A Ranking Boost To Secure HTTPS/SSL Sites
Google has announced that going HTTPS – adding a SSL 2048-bit key certificate on your site – will give you a minor ranking boost. At the moment it only impacts less than 1% of queries but that it may increase over time, following Google recent behavior on trying to make the web a safer place.
SEO: Google Now Showing Full Text Of Original Reconsideration Requests In Webmaster Tools
Google is now showing those who submit reconsideration requests, their original reconsideration request when Google documents that they've received it. This is in contrast to previous experiences whereby after webmaster would submit a reconsideration request, and there would be no way to view what you sent. This is fantastic, thanks Google.
PPC: For More Accurate Shipping Rates In Google Shopping, Merchant Center Gets Shipping Configuration Tool
Google launched new features today to help merchants customize the shipping rates that display in Google Shopping. The shipping configuration tool is now available in Google Merchant Center, and a new shipping label attribute can be used in product feeds to group products with similar shipping requirements.
PPC: New Shopping Campaigns Upgrade Tool
This is the final stretch. At the end of August, regular Product Listing Ad (PLA) campaigns will retire and be replaced by Shopping campaigns. A majority of you have started upgrading to Shopping campaigns, but if you're one of the few who haven't yet, we're introducing a new upgrade tool that'll help you upgrade in a matter of clicks.
PPC: Search Network with Display Select: What happens on September 16th, 2014
As a reminder, starting on September 16th, 2014 all "Search and Display Networks" campaigns will be upgraded automatically to the new, better performing "Search Network with Display Select". We encourage advertisers to upgrade before September 16th so your campaigns are set up as you'd like. Campaigns that haven't been upgraded will be automatically changed over.  "Search Network only" and "Display Network only" campaigns will not be impacted. Find out more in the blog post.
Helpful Strategies, Tips & Tricks:
SEO/PPC:  Introducing The New Search Engine Land!
Given the popularity, influence and impact Search Engine Land has on our industry since the beginning, this is kind of a big deal for us all. Pretty much, if you visit the site now, they have totally revamped the design, designed to be friendlier to all devices large and small. They also have introduced new content sections, so click on the link to read more about it!
SEO: Syndicating Content – Whiteboard Friday
It's hard to foresee a lot of benefit to your hard work creating content when you don't have much of a following, and even if you do, scaling that content creation is difficult for any marketer. One viable answer is syndication, and in this Whiteboard Friday, Eric Enge shows you both reasons why you might want to syndicate as well as tips on how to go about it.
SEO/SMO: 7 Empowering Presentations and More from MozCon
For those who may not know, MozCon is one of the most anticipated conference in the search calendar in the US. They usually feature high powered industry experts that provide real good value on all different types of topics from SEO to Conversion to Social and more. You would want to check these slide decks out.
PPC: In PPC, Low CTR = Low Profits
This article was written by Larry Kim, who is the founder of Wordstream, a popular AdWords Bid Management System .He'll be talking about a PPC strategy that he first presented at SMX Advanced. Hopefully, it will convince you that pursuing a low click-through rate (CTR) is generally a losing bet.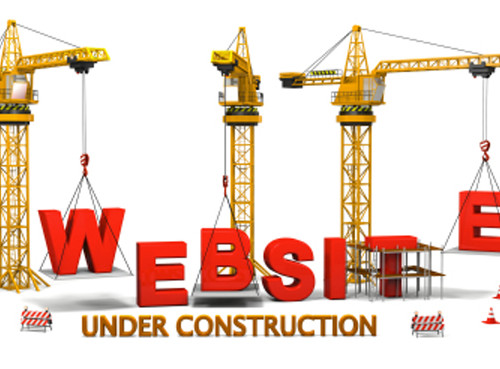 Question of the week: I'm looking to redesign my website, do I need to take into account Search Engine Optimisation?
This one is straightforward: The answer to the question is a big yes. When you redesign a website or conduct any type of website migration, you are likely to impact any/all of the optimisation done to date. For example, your new site could remove all the key landing pages that was supporting your key rankings and thus erasing all ranking positions you've achieved in the past 6-12 months! This can lead to a significant deterioration in traffic, especially if you are receiving a majority of your traffic from organic sources.
Many of our clients come to us when they are already half way through their website design project, only to find out that their website structure does not conform to best SEO practices to ensure the best results going forward.
There was one near-disaster example where a week or two after the launch of a new client site, the web design agency decided to place a site wide robots meta no index tag (which wasn't present during the launch), which cause traffic to plummet. Luckily we spotted the mistake very quickly and rectified it before any permanent damage was inflicted.
We, at Ignite Search, are experienced with website migrations, large and small and we have guided businesses through the treacherous waters to ensure a safe retention of the value of your site post launch. We work with your web development/design team (whether that be in house or a third party agency) closely to make sure best practices are implemented.
Therefore, if you have an upcoming website migration project, please get in touch with us to have a chat before you begin, we are more than happy to assist.
Got any burning questions about SEO/Online Marketing?
If so, we encourage you to send them in to info@ignitesearch.com.au and one will be chosen and answered in next week's edition.
Enjoy reading the Weekly Wrap?
Let us bring it to your inbox, every week.
Subscribe at http://www.ignitesearch.com.au/blog/subscribe-weekly-wrap/