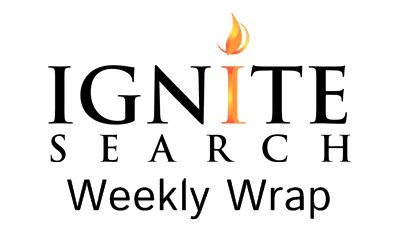 100% Curated SEO/Digital Marketing Goodness
Helpful Strategies, Tips & Tricks:
SEO: Are On-Topic Links Important? – Whiteboard Friday
How much does the context of a link really matter? In today's Whiteboard Friday, Rand looks at on- and off-topic links to uncover what packs the greatest SEO punch and shares what you should be looking for when building a high-quality link.
Analytics: Build a loyal user base with three new Mobile App Analytics reports
Successful developers understand that in order to have a popular app, focusing on retaining a loyal user base is just as important as driving new installs. Today at the Game Developer Conference in San Francisco, we introduced new reports that will help you measure how to do this in two meaningful ways. We're happy to announce that Mobile App Analytics will now let you understand how users come back to your app day after day, and provide the rich insights you need in order to measure their value over time. Let's take a look at how these new reports can help make your app a hit.
Paid Search: Structure Your Way To Google Shopping Success
Well, you're in luck. We're about to dive into ways to structure your Shopping campaigns based on your needs. You just might find some new ways to impress your friends with a Shopping campaign structure that would make a paid search pro weak in the knees.
Here are the following upcoming Google Hangouts that focus on challenges facing webmasters around SEO. We find the Hangouts selectively insightful and we encourage to pick and choose topic that are of interest to you:
Basics of a mobile website for SMBs] 2. Bring it in: Viewports, zoom and plugins – 20th March 2015
Social: 5 New Facebook Features and How Marketers Should Use Them
Are you taking advantage of the most recent Facebook features? Want to know how to improve your Facebook marketing? Staying on top of the latest Facebook updates will help your business get better results. Here are five ways to incorporate recently revealed Facebook features into your marketing.
Key Industry Updates: 
Industry: Patrick Pichette, Google's CFO, To Retire
Google's Chief Financial Officer, Patrick Pichette, who has been with the company since June 2008, announced via a SEC filing that he will be retiring from his position at Google.
 SEO: Google Analysis Shows Over 80% Of HTTPS URLs Not Displaying In Google's Search Results
Gary Illyes, a Webmaster Trends Analyst at Google, announced on Google+ this morning that over 80% of the eligible HTTPS URLs are not being displayed in Google's search results as HTTPS URLs, instead they are showing up as HTTP URLs simply because of webmaster configuration.
SEO: Google Webmaster Tools Adds Blocked Resources Report & Updates Fetch & Render Tool
Google announced this morning that it has launched a new report within Google Webmaster Tools called the Blocked Resources Report. This report helps webmasters discover images, CSS, and JavaScript that GoogleBot cannot reach because they are being blocked.
SEO: Google To Sunset Webmaster Tools API Version One On April 20th
Google announced that the original Webmaster Tools API released in 2008 will be sunsetted or no longer operational as of April 20, 2015.
SEO: Google To Launch New Doorway Page Penalty Algorithm
Google announced they are releasing a new "ranking adjustment" to their doorway page classifier to better handle doorway pages in the search results.
Local Search: Google Local Pack Displaying Logos In Web Search Results
Google is testing a new local pack design, also known as the "snack pack," it's local maps results found in the web search results that are triggered based on local intent queries.
 Paid Search: AdWords Search Query Data Now Available Sooner
​Today Google's Jon Diorio announced that some AdWords data is now being updated more frequently.
 Mobile: Google Now To Get API So All Developers Can Integrate Their Content
​Google is developing an API for its "predictive search" service Google Now. That would allow any app developer or publisher to integrate with the service.
 Social: Facebook Topic Data: This Week in Social Media
 Among the top trending social media news, as reported by Social Media Examiner, Facebook Introduces Topic Data: "Topic data shows marketers what audiences are saying on Facebook about events, brands, subjects and activities, all in a way that keeps personal information private.
Enjoy reading the Weekly Wrap?
Let us bring it to you inbox, every week. Subscribe at http://www.ignitesearch.com.au/blog/subscribe-weekly-wrap/