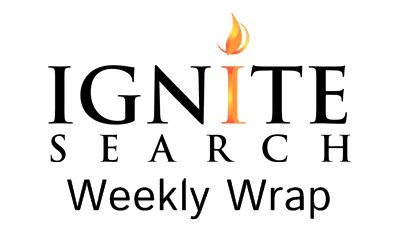 Helpful Strategies, Tips & Tricks:
SEO: 11 Ways for Local Businesses to Get Links
Let's face it: Local link building is hard. Even if you have the budget and resources needed to earn or build links it will take time. Having a strong link profile is essential to your website's success in search engines.
If you're new to link building and want to develop a more in-depth understanding, check out this great resource from MOZ on link building here.
In this guide we will look at 11 practical ways you can start earning links for your local business, which will make an impact on your bottom line today.
Industry: Everything You Need To Know About The Google-Twitter Partnership
Google and Twitter recently reached a deal that once again gave Google access to Twitter's firehose. Columnist Neil Patel summarizes what we know so far and offers predictions and advice for search marketers.
Paid Search: Where AdWords Website Call Conversions Can Go Wrong
When Google AdWords launched their website call conversions program in August, I was ecstatic. I'm the Chief Marketing Officer for an agency that focuses on marketing for apartments, so our clients primarily rely on phone calls—their business objective is lead generation, rather than e-commerce transactions or ad impressions. The website call conversion program was a huge step forward in our ability not only to report the success of our AdWords marketing to clients, but also to help us optimize our campaigns by finding what was working and what wasn't in the campaigns we were running.
Here are the following upcoming Google Hangouts that focus on challenges facing webmasters around SEO. We find the Hangouts selectively insightful and we encourage to pick and choose topic that are of interest to you:
Google Webmaster Hangout with John Mueller – 27th March 2015
Social: Social Sharing Habits: New Research Reveals What People Like to Share
Are you curious about which type of social content gets the most shares? Are social shares part of how you measure social marketing return on investment (ROI)? Do you wonder which social channels' users share most frequently?
In this article you'll discover the most recent findings about what types of content get shared most, which channels seem to have the most users who share and what posting times result in the most shares.
Key Industry Updates: 
Mobile: Google Strongly Encouraging Webmasters To Adopt Autocomplete On Forms For Mobile
Google's latest blog post on the Webmaster Central blog is encouraging webmasters to adopt and implement autocomplete on web forms on your mobile web sites.
Mobile: Google Now To Get API So All Developers Can Integrate Their Content
This week, Google is rolling out an update to the Top Movers report in AdWords.
The report, which debuted in mid-2013 to make it easier for AdWords account managers to spot significant changes in their accounts, will now feature a summary table at the top with total changes across the account and now includes Converted Clicks and Conversions in addition to Cost and Clicks, followed by what's driving the biggest change across each metric.
Social: YouTube Cards: This Week in Social Media
Among the top trending social media news, as reported by Social Media Examiner, YouTube Introduces Cards: "They can inform your viewers about other videos, merchandise, playlists, websites and more. They look as beautiful as your videos, are available anytime during the video and yes, they finally work on mobile."
Enjoy reading the Weekly Wrap?
Let us bring it to you inbox, every week. Subscribe at http://www.ignitesearch.com.au/blog/subscribe-weekly-wrap/