Ignite Search Weekly Wrap – 6th September 2017

100% Curated SEO/Online Marketing Goodness.
Key Industry Updates: 
SEO: Google Search Console: What the latest updates mean for marketers
Google Search Console has long been a go-to platform for SEOs on a daily basis. It provides invaluable insight into how people are finding our websites, but also allows us to monitor and resolve any issues Google is having in accessing our content.
SEO: Google Hotel Search Results With Select Room Carousel
Google Hotel search results now show a carousel slider for picking the type of room within a specific hotel. I searched for [trump hotels] (why not) and selected the one in NYC and it came up with a carousel for selecting the room type with the price and type of room by booking web site.
Paid Search: Google launches AdSense User First beta to test if fewer ads & better targeting can make more money for publishers
A small number of AdSense and AdMob publishers started receiving invitations to Google Adsense's User First beta program this week.The goal at this stage is to test new ways for publishers to make more revenue with fewer, hopefully more effective, ads and reward publishers who prioritize the user experience The program is meant to reward publishers that provide a good user experience — measured by site speed, ad layouts that generate high quality-clicks and low rates of users muting ads on the site — with priority access to new features.
Paid Search: Google AdWords Tests More Sitelinks Dropdown Button
Tauqeer Aziz shared a screen shot with me on Twitter of Google AdWords testing a sitelinks layout that has a "more" link that drops down to show additional sitelinks in the overlay. I personally cannot replicate this and all I get is the normal sitelinks AdWords design on desktop. Of course, on mobile, Google recently switched sitelinks to be a carousel format to show up to 8 sitelinks for one ad.
Local: Google Local Pack Shows Query From Website Content Of Local Listing
Last night, I was tipped off by Matt Schexnayder of Sparefoot of a new local pack test where Google is showing when the query matches content on the local businesses website. It is called "website mentions" and just like Google will highlight the content in the snippets that match the query in the organic results, Google is doing something similar in the local pack now.
Mobile: Google adds trending searches and instant answers to iOS app
With a new search app update for iOS, Google has added trending searches and instant answers. (TechCrunch noticed it earlier today.) It replicates a previously introduced Android feature which reportedly resulted in an outcry, causing Google to enable an opt-out.
Mobile: Google officially adds AMP based featured snippets to mobile search results
Google has confirmed with Search Engine Land that last week they have rolled out the ability for AMP links to show up in the featured snippets section at the top of the Google mobile search results. Google tells us this launched last week as some started noticing. Google did confirm again that AMP is still not a search ranking factor. The only change is that the featured snippet result can link to an AMP page.
Mobile: Google Mobile Search App Links Offers Open Web Page Button
It has been some time since we talked about Google App Indexing but John Lincoln spotted an interesting change for mobile search that brings up app indexing results on Android in Google. Now, by default, Google will link to the app indexed page (assuming there is no AMP page) on mobile search but Google is testing showing "open on" the .com version.
Social: Instagram Stories for Desktop and Facebook Watch Explored
Welcome to this week's edition of the Social Media Marketing Talk Show, a news show for marketers who want to stay on the leading edge of social media. On this week's Social Media Marketing Talk Show with Michael Stelzner, we explore Facebook Watch, Instagram Stories for the desktop and Instagram Galleries updates with Sue B. Zimmerman, and more breaking social media marketing news of the week!
Helpful Strategies, Tips & Tricks:
SEO: How to Diagnose Pages that Rank in One Geography But Not Another – Whiteboard Friday
Are you ranking pretty well in one locale, only to find out your rankings tank in another? It's not uncommon, even for sites without an intent to capture local queries. In today's Whiteboard Friday, Rand shows you how to diagnose the issue with a few clever SEO tricks, then identify the right strategy to get back on top.
SEO: How to Deoptimize Your Over-Optimized Content
Relevant and well-optimized content remains a top ranking factor.  But what happens when you take optimization too far? Over-optimization can prevent your audience from seeing the value of your content – and it can negatively impact your organic search rankings. First, you must realize your SEO mistakes. Admit you have an issue, and it's name is over-optimized content. Then, you have to come up with a content deoptimization plan.
SEO: Illustrated Guide to Link Building [NEW E-BOOK]
If you're still heavily relying on outdated and fragmented link building methods, it's time to rethink your approach. Simply sticking to your old ways is not going to cut it in this ultra-competitive SEO landscape. Nowadays, your efforts to earn, give, and acquire high-quality links should be fused into a holistic, fully integrated marketing strategy.
SEO: The 10 most common WordPress SEO challenges and how to solve them
If you're new to the business of SEO and are just figuring out how to optimize your WordPress site for search, navigating the landscape of SEO can seem like a nightmare. You'll have seen a thousand different articles on SEO: on-page optimization tips, off-page optimization tips, SEO basics, email marketing tips, etc. online and implemented them – only to see them fail, or worse, backfire.
Paid Search: The 10 Most Important PPC KPIs You Should Be Tracking
Key performance indicators, or KPIs, are used across almost every industry as a metric of how well something is or isn't working. In PPC, you can use KPIs to determine how successful your campaigns were. Understanding the key indicators of campaign performance is essential for anyone working in PPC right from the get-go. The goal of every single PPC campaign should be matched to different KPIs first during the campaign planning phase.
Paid Search: How to Choose the Best Landing Page for E-commerce PPC Campaigns
There is a wealth of information about how your AdWords campaigns are performing, which is both a blessing and a curse. On the one hand, you can drill down into the most minute details to find areas where you can optimize your campaigns. On the other hand, you can get lost in the wealth of data and miss signals because of the noise.
Local: How to optimize featured snippets for voice search
SEO is an exceptionally fast-paced industry, and sometimes keeping on top of the latest updates and imminent changes can be a full-time job in itself. One factor that is having an unprecedented effect on organic search is voice search. The combination of an increase in mobile searches and the rise in voice assistants has meant that the way in which people are searching for information online is changing dramatically
Social: 22 Terrific Tips to Optimize Your Twitter Business Profile
Obsessing over how to get the most out of Twitter, even if you aren't Guy Kawasaki or Taco Bell? Good news! There are little yet momentous ways to make your brand a shining star on Twitter without breaking the bank.
Read Our Weekly Blog Post On The Different Types Of Popups And Making Them Work For Your Website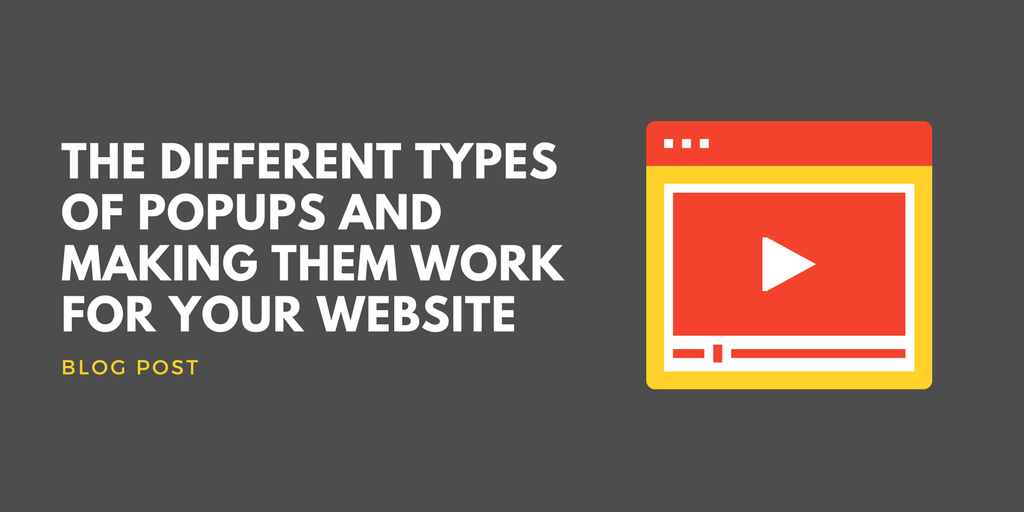 Video: Watch Our Video On HTTPS and SSL and How To Implement It On Your Website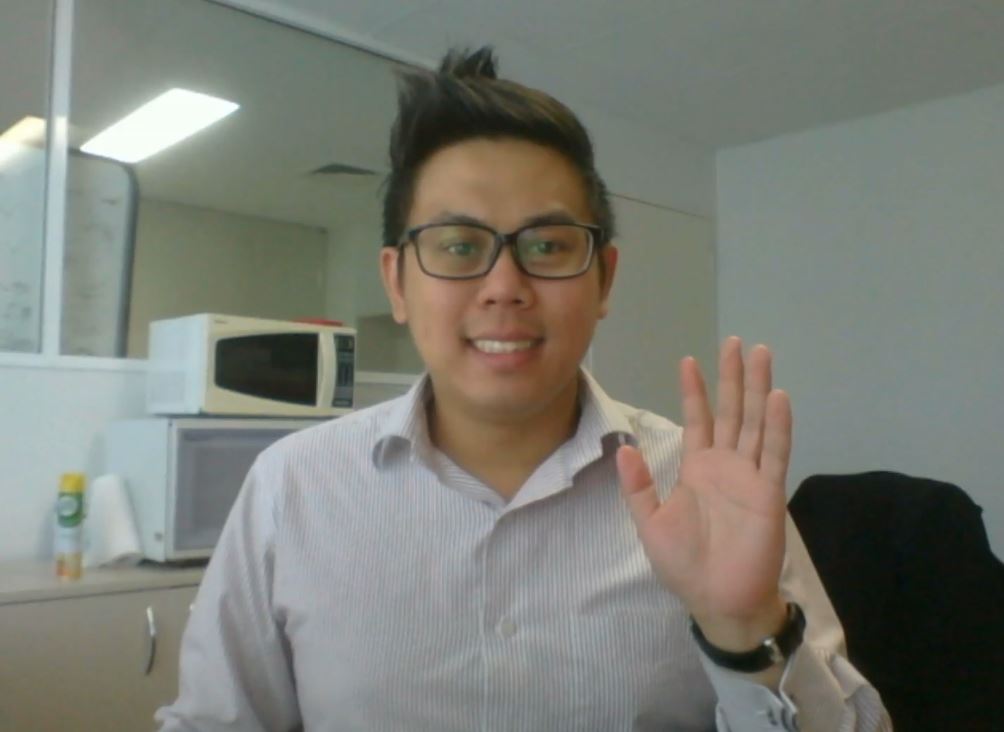 Video: English Google Webmaster Central office-hours hangout –6th September 2017
Enjoy reading the Weekly Wrap?
Let us bring it to your inbox, every week.
Subscribe here!