Ignite Search Weekly Wrap – 23rd August 2017

100% Curated SEO/Online Marketing Goodness.
Key Industry Updates: 
SEO: Google Emails Warnings To Webmasters That Chrome Will Mark Http Pages With Forms As 'Not Secure'
Last night, Google sent email notifications via Google Search Console to site owners that have forms on web pages over HTTP. These pages will be marked as not secure in Chrome 62 starting in October 2017. This is not a new notification. Google warned us of this a few months ago. Google said, "Beginning in October 2017, Chrome will show the 'Not secure' warning in two additional situations: when users enter data on an HTTP page, and on all HTTP pages visited in Incognito mode."
SEO: Google Tests New First-Click-Free Program & Subscription Tool For News Publishers
Bloomberg reported Friday afternoon that Google is testing a new subscription tool for news publishers in Google News "boost subscriptions for news publishers." There are three changes coming, says the article. Specifically, around the first-click-free program, Google is testing ways to reduce the requirement for it to be the first three clicks. "Google and the New York Times have been testing ways to drop that number down," the article says.
SEO: Google auto-playing video previews in search results carousel on Android
Google announced they have added video previews to the video carousel that shows up in the search results. Currently, this only occurs when you are using the Google app for Android or using Chrome on Android. When you toggle through the videos in the carousel, it will show you a six-second preview of the video. Google said this will only be the default behavior when the user is on a Wi-Fi connection. But users can enable video previews on mobile networks or opt-out of this feature entirely by going to the settings menu within the Google app or adjusting settings for Android Chrome.
Paid Search: Google announces AMP speed and viewability enhancements for ads
Yesterday, Google's AMP (Accelerated Mobile Pages) group announced enhancements to ads served in AMP. Specifically, the project has entered phase two of its three-phase plan for supporting comprehensive advertising functionality in AMP. While phase one focused on basic support for ads within AMP, phase two focuses on speeding up AMP ad rendering, utilizing what they call "Fast Fetch" — separating the ad request from the ad rendering. Fast Fetch — vs. their previous method, "Delayed Fetch" — allows the ad request to happen while the page content is being rendered, and then only renders the ad before the ad slot is in view for the user.
Paid Search: Dynamic Search Ads pilot in Bing Ads now open to all US advertisers
Bing Ads' testing of Dynamic Search Ads (DSA) is expanding to and now available to US advertisers. Advertisers using DSA in Google AdWords will find the DSA structure in Bing Ads familiar. Ads are served by landing page content rather than keywords the advertiser enters. Bing Ads crawls the advertiser's website to identify a landing page that's related to the search query and dynamically generates ad titles that fit the query. The ads are then served with the generic ad copy the advertiser has entered.
Paid Search: Google AdWords Universal App Campaigns to Replace App Install Campaigns
Google has notified AdWords customers that all app install campaigns will be migrated to Universal App Campaigns (UAC) later this year. As of October 16th, all newly created app install campaigns will run on UAC. Search, Display, and YouTube app promo campaigns currently in place will stop running altogether on November 15th. "It's important to start upgrading to UAC as soon as possible," Google says. UAC has proven to be so effective since launching 2 years ago that Google has decided to make it the primary app-based campaign type.
Mobile: Google rolling out hands-free calling on Google Home to US and Canada
At Google I/O, the company announced that it was going to allow calling via Google Home. Now, Mountain View is rolling out the capability for the US and Canada in English, with Canadian French coming soon. The device will permit calling to your Google contacts and businesses by voice alone. Alexa devices can call one another or users with Alexa apps on their smartphones. Microsoft's Cortana has also promised calling capabilities via Skype.
Social: LinkedIn Updates, New Facebook Ads, and the New Facebook Design
Welcome to this week's edition of the Social Media Marketing Talk Show, a news show for marketers who want to stay on the leading edge of social media. On this week's Social Media Marketing Talk Show with Michael Stelzner, we explore LinkedIn updates with Erik Fisher, new Facebook ads with Amanda Bond, the new Facebook design, and other breaking social media marketing news of the week!
Helpful Strategies, Tips & Tricks:
SEO: SEO Basics: What is a permalink?
The permalink is the full URL you see – and use – for any given post, page or other pieces of content on your site. It's a permanent link, hence the name permalink. A permalink could include your domain name (www.yoast.com) plus what's called a slug, the piece of the URL that comes after the domain name. In this SEO basics article, we'll take a closer look at the permalink.
SEO: 10 tips for choosing the perfect domain
Your domain name and URL play a big role when it comes to search. Not only is this the destination where your visitors will find you and your content, but the domain you choose also can and does impact your search visibility. While there are more domain options than ever before, there are still some best practices you should adhere to if you want to see optimal results.
SEO: How to improve your SEO with user-friendly interlinking
At my startup, LSEO, we recently ran an internal link audit to help inform and refine our growth marketing strategy. With multiple freelancers and staff writers constantly contributing content, our site has more than tripled in size in the past two years. I highly recommend auditing your own internal linking structure to make sure you aren't inhibiting a blog post from being crawled or receiving "link juice." This is not only bad from an SEO perspective, but also from a business standpoint.
SEO: The 15 best Google Chrome extensions for SEO
Google Chrome has taken a dominant position as the world's favorite desktop browser, with almost 60% market share and rising. Its central role among Google's vast suite of digital software and hardware has driven this growth, but users also love how customizable the browser is. It can be dauntingly customizable, in fact. With tens of thousands of extensions available, finding the few that will aid you on a daily basis is an all-consuming endeavor.
SEO: 5 ways to identify potential featured snippets to rank for
Have you been wondering how to start owning Google's featured snippets for your brand?
If you'd like to earn those coveted "position 0" spots, you need to start by understanding what featured snippets are and how to earn them. By earning featured snippets, you can increase web traffic, boost visibility in Google SERPs, and earn the credibility you deserve.
SEO: 5 Things Every SEO Strategy Needs
In this industry, we spend a lot of time trading SEO strategies with each other for mutual benefit. It's a wonderful thing. Not every industry can say about itself. Unfortunately, we invest less time in talking about how to develop our own SEO strategies. While every SEO strategy is – and should be – different, there's an underlying strategy to developing strategies. Here are five things every SEO strategy needs
Content: Here's What 6 Studies Say About Which Headlines Get Clicked and Shared
We all want our headlines to get clicked, and we all want them to get shared. Here is the thing, it turns out that what readers share, and what they click, may be two different things. What are those differences, and how can we reconcile them? Let's find out by looking at some empirically tested results.
Local: Optimized store landing pages: An important part of local search strategy
If you're a business which has brick-and-mortar store locations, you may know that having a local search strategy is crucial to your business. Most business owners are aware that building a local search presence requires having profiles on Google My Business, Yelp, Bing Places, Yellow Pages, etc., so that you may show up for local search queries and build local search relevance. Having a presence on these local directory/profile sites is definitely a core part of local search marketing.
Social: How to Set Up a Creative Facebook Cover Video
Have you thought about using video in place of your Facebook cover photo? Are you looking for creative examples? When users visit your page, your Facebook cover photo is one of the first things they'll notice. For new visitors, your cover photo can help represent your brand and portray your story in just a few seconds. In this article, you'll discover how to use a Facebook video cover on your Facebook page.
Read Our Weekly Blog Post On Image Optimisation: How To Optimise An Image For SEO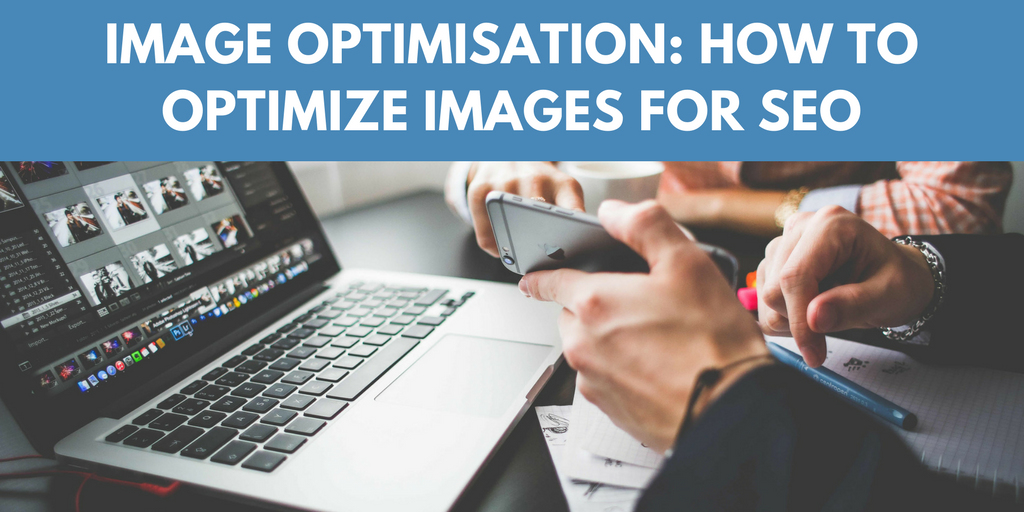 Video: English Google Webmaster Central office-hours hangout – 22 August 2017
Enjoy reading the Weekly Wrap?
Let us bring it to your inbox, every week.
Subscribe here