IGNITE SEARCH WEEKLY WRAP –
22nd MAY 2019
100% CURATED SEO/ONLINE MARKETING GOODNESS
HELPFUL STRATEGIES, TIPS & TRICKS:
SEO: What's wrong with translating keywords?
Auto-translation relies on written language but the impact of speech for user-chosen keywords should not be overlooked.

SEO: Study Shows Consumers Trust Websites More Than Google My Business
New research reveals local business websites hold more weight than Google My Business listings when it come to consumer trust.

SEO: How Search Engines Answer Questions
In this article, you'll learn how search engines determine which category a query falls into and then how they determine the answer.

SEO: Seven reasons why your rankings dropped and how to fix them
In this post, you'll discover what could cause a sudden drop in traffic and how to fix the issue.



SEO: How Google Search Ranking Works – Darwinism in Search


The aim of this article is to give an overview of how Google's ranking functions.

SEO: Link Distance Ranking Algorithms
This article is an introduction to link and link distance ranking algorithms and how this plays a role on how your website is ranked.



SEO: Competitor Keyword Analysis: 5 Ways to Fill the Gaps in Your Organic Strategy & Get More Traffic


In this article, we'll be exploring five different methods for finding keyword ideas you can use in your organic search strategy.

SEO: Bing Open Sources Their Vector Search Algorithm To Make Finding Results Fast
Bing announced they have made their Space Partition Tree And Graph (SPTAG) vector search algorithm open source to help others who want to make it possible to search through billions of pieces of information in milliseconds.

SEO: Google's NEW Gallery Ads: Everything You Need to Know
In this article, we discuss Google's new Gallery Ads and how this will impact your online campaign.

SEO: Link Building for a New Website: 20 Ideas to Get Links
This article provides 20 ways to start building links.

SEO: New visual search innovations tap human emotions and biological buying triggers
In this article, we discuss the impact of visual search on user experiences and how the implementation of this innovative technology will promise to exploit and reinvent e-commerce as we know it.

SEO: 11 Google Analytics Reports You Might Not Know About
In this article, we highlight 11 reports in Google Analytics that will help you make more inform marketing decisions.

SEO: 10 Basic SEO Tips to Index + Rank New Content Faster – Whiteboard Friday
In this post, we share 10 basic SEO tips that will efficient index and rank your website content.

SEO: How to Explore a SERP Feature Strategy with STAT
Here's a step-by-step guide on how you can use the dashboard to suss out a SERP feature strategy that's right for your site.

Paid: Be smart, advertisers. Here's how to approach rising Google brand CPC
In this article, we discuss how you can install safeguards to ensure increases in Google's CPC system are controlled.

Paid: 5 Things You Need to Know About Discovery Ads
This article discusses 5 things you need to know about Google's Discovery ads and what the implications are for advertisers.

Paid: Smart Bidding in Google Ads: An Up-to-Date Guide
In this article, we will break down the process of implementing Smart Bidding into four steps.

Paid: The Easy, Free, No-Designer-Needed Google Display Ad Builder
In this article, we discuss the benefits of WordStream's Smart Ad Creator and how this platform will enhance your Google ads on the Google Display Network.

Paid: Guide To Google Ads Performance Planner
In this article, we discuss how the Google Ads Performance Planner tool can help advertisers optimise their campaigns's budget.

Paid: Your First Google Ads Campaign: Everything You Should Know
This article provides a step-by-step guide on how to set up your first Google Ads campaign.

Paid: 3 Alternative Paid Social Platforms to Diversify Your PPC Investment
This post will review three of the often-overlooked paid social platforms that are worth your consideration.

Content: Get More Traffic Now: 5 Secrets of the Most Popular Blogs
In this article, we share 5 techniques from the most popular blogs online to increase your website's traffic.

Content: 10 Reasons Why You Need to Add Podcasts to Your Content Repertoire
In this article, we explore 10 of the top reasons to add podcasting to your content assets.

Content: 3 Image Tools for Marketers on a Budget
In this article, you'll discover 3 affordable image design tools for marketers.

Content: 4 Key Lessons Content Marketers Can Take From Data Journalists
This article highlight four key insights from data science and journalism and how you can leverage them to create truly newsworthy content that stands out from the pack.

Social: How to Boost Event Attendance with Facebook Ads
In this article, we discuss how Facebook Ads can improve your event marketing and increase conversion rates.

Social: Instagram Creator Accounts: What Marketers Need to Know
In this article, you'll learn how switching to an Instagram creator account can help you better achieve your Instagram marketing goals.

Social: Facebook Ad Relevance Score Updates: What Marketers Need to Know
In this article, you'll learn how to use Facebook ad relevance diagnostics to improve your advertising campaigns.

Social: Facebook Pixel to Become Less Effective for Marketers
This article has provided a link to Social Media Examiner's Social Media Marketing Talk Show exploring the ramifications of Facebook's upcoming Clear History tool and Instagram expanding Stories into the Explore tab.

Social: How to Use IGTV for Marketers
This article you will learn how to develop a video strategy for IGTV, how to use Instagram Stories to promote IGTV videos, and more.


KEY INDUSTRY UPDATES:
SEO: Google URL Inspection Tool Is Not For Images
Google's John Mueller said that Google Search Console's URL inspection tool only works for web pages and not for images or any other file types yet.

SEO: Google John Mueller: Voice Search Query Data Shouldn't Be A Priority
Google's John Mueller address the public's queries regarding Google's Search Console's voice search feature and suggest that this element should be Google's priority for the time being.

SEO: Google: No Need To Block Pieces Of Content From GoogleBot
Google's John Mueller said it is not necessary to block shared pieces of content on web pages.

SEO: Google URL Inspection Tool Labels 410 HTTP Status Codes As 404
Google's John Mueller said that Google Search Console's URL Inspection Tool labels 410 HTTP server code as a 404 HTTP server code.

SEO: Google: POST Requests Use More Crawl Budget Than GET Requests
Google's Martin Splitt said POST requests aren't cached, and would use more of your crawl budget and host load then GET request.

SEO: GoogleBot Supports Simple POST Requests
Google's Martin Splitt test if Googlebot support fetch POST requests and concludes that they do.

SEO: Google on Domain Penalties that Don't Expire
Google's John Mueller investigates a webmaster's site that has been penalised but has not received notices of a manual penalty, inhibiting the websites ability to rank for their own brand name. Mueller concludes this is on Google and will be something Google must be made aware of in order to fix it.

SEO: Google Updates The Search Quality Raters Guidelines After 10 Months
Google pushed out an updated version of the search quality raters guidelines on May 16 2019.

SEO: Google Testing New Beta Versions Of Chromium On GoogleBot
Google has been caught testing features that do not work in Chrome 74, but work in Chrome 75.

SEO: Conductor adds audience demographics and social media analytics to Searchlight platform
Marketing software company, Conductor, announced plans for a multi-channel analytics functions in their Searchlight platform.

SEO: Google says image search referrals will not get new source URL (but forgets to tell us)
Google has announced they are not changing the image search referral URL in Google Analytics and that users can get this data in Google Search Console instead.

SEO: Microsoft goes open source with one of its Bing algorithms
Microsoft's Space Partition Tree and Graph algorithm enables developers to apply vector search to traditional, audio and visual queries.

SEO: Google: Top Three Things A Developer Can Do For Search Rankings Doesn't Include Links
Google's Martin Splitt discusses the top 3 things a developer can do for SEO.

SEO: Google Shares Top 3 SEO Factors
Google Webmaster Trends Analyst, Martin Splitt, answered what the top 3 SEO factors are to focus on.

SEO: Yoast SEO 11.2 lets webmasters tailor their schema output
Yoast SEO continues to add support for structured data with new filters that facilitate adding or removing from the schema graph.

Paid: Google Ads Offers New Recommendations to Improve Optimization Score
Google Ads is making its optimisation score even more useful by adding new recommendations to improve campaigns.

Paid: SEMrush expands to Amazon with Sellerly for product page testing
SEMrush launched a new product called Sellerly specifically for Amazon sellers to conduct split texting on product detail pages.

Paid: These are the Google Ads reporting metrics still affected by May 2 bug
Google is still trying to correct several reporting metrics that were affected by a bug discovered on May 2, and issued an update with details on which metrics have not been fixed.

Paid: Google Ads Introduces Three New Bidding Strategies
Google has introduced three new bidding strategies for Google Ads advertisers that offer more flexibility than Smart Bidding.

Paid: Searchers Now Seeing Google Ads In Discover Feed
Google said ads will be shown in the Google Discover feed.

Paid: New Performance Planner In Google Ads
Google Ads announced a new performance planner tool that identifies the best spend amounts for your campaigns to drive incremental conversions.

Paid: The big picture from Google Marketing Live: With multi-channel campaigns, Google aims to own the funnel
The company introduced new and expanded ad surfaces for campaigns that run across multiple channels, and Search becomes a spoke in the wheel.

Social: YouTube to Stop Showing Full Subscriber Counts
YouTube will no longer publicly display full subscriber counts for channels with 1,000+ subscribers.

Social: Twitter Updates TweetDeck With Support for GIFs, Threads, and More
Twitter is rolling out several updates to TweetDeck that include support for features it has been lacking.

Social: Facebook Rolls Out Multiple Updates to its News Feed Ranking Algorithm
Facebook is updating its news feed algorithm to prioritise the ranking of more personal content.

Social: Instagram's Explore Page Now Includes Stories
Instagram stories are set to reach an even greater audience as they can now be discovered in the Explore section.

Social: Facebook's Best Practices For Increasing Video Reach
Facebook has published a set of best practices to help pages achieve greater reach with video posts.

Mobile: Google Won't Show Content Hidden Within Tabs In Search Snippets
Google's John Mueller explained that Google will not be indexing hidden content within tabs on mobiles as users won't be able to see this content by default.

Local: Google Trips: Hotels, Flights, Weather, Things To Do & More
Google announced Google Trips, a more consolidated view of using Google for trips, travel and vacations.
Read Our Blog Posts: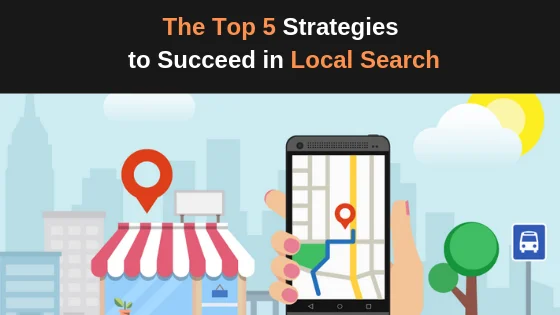 Google Tag Manager: Top 3 Reasons Why You Should Use It & How To Set It Up