Ignite Search Weekly Wrap – 19th July 2017

100% Curated SEO/Online Marketing Goodness.
Key Industry Updates: 
SEO: Google publishes new FAQ on job search postings for webmasters
Mariya Moeva from Google posted a new and helpful frequently asked questions document in the webmaster help forums around the new job search functions in Google. Google is encouraging webmasters to mark up their job listings so that Google can show them in web search for job-related queries. Yesterday, Google published this helpful FAQ around this topic.
SEO: Google image search now shows videos and recipes
Google is now showing both videos and recipe data within the image search results. This is something Google was testing earlier this year and now seems to have deployed it on mobile search. Aaron Bradley posted on Google+ that this seems to be derived from newly supported schema around your images. Specifically, you can now mark up your video and recipe content so it is accessible in image search.
SEO: Screaming Frog SEO Spider Update – Version 8.0
I'm excited to announce the release of Screaming Frog SEO Spider 8.0, codenamed internally as 'All J's must go'. Our team have been busy in development working on some exciting new features, so let's get straight to it, and talk about what's new in version 8.0.
SEO: Five important updates to Google semantic search you might have missed
What is semantic search? Broadly speaking, it's a term that refers to a move towards more accurate search results by using various methods to better understand the intent and context behind a search. Google is constantly making tweaks and changes to its documentation and features linked to semantic search. Many of these involve things like structured data and Schema.org, rich results, Knowledge Graph and so on, and the vast majority go unannounced and unnoticed – even though they can make a significant difference to the way we interact with search.
SEO: New Beta Google Search Console Screen Shots
Last night on Search Engine Land I shared screen shots of the new beta version of the Google Search Console. Alan Bleiweiss sent us the screen shots of the new design. The new design is not a surprise, Google has been hinting at it for a year or so. The new design looks a lot like the new mobile friendly testing tool that came out several months ago. We also know Google recruited an advisory board to review the new design and other feature. Truth is, you may be able to see the new design yourself. To see if you have access, go to https://search.google.com/search-console/.
Paid Search: Google Ads Not Allowed on Sites with Pop-Under Pages
Google has updated its AdSense ad policies, no longer permitting the use of such ads on pop-under pages. This decision was made because the company believes ads on pop-under pages do not provide a good user experience. Further, Google is no longer permitting the use of its ads on sites that trigger pop-under pages, even if the pop-unders do not contain an ad. In other words, if you want to stay in Google's good graces and continue displaying AdSense ads, it's best to refrain from using pop-unders.
Paid Search: Google AdWords Now Supports YouTube Video Views In Remarketing Lists
Google announced on Google+ and Google AdWords Help forums, quietly, that they now added support to use your YouTube video views to power your remarketing lists in your Google AdWords search campaigns. Cassie from Google said "you can now use YouTube video views and channel interactions to power remarketing lists in your search campaigns."
Paid Search: 7 features you'll only find in the new AdWords interface
Even though the New AdWords Experience (AKA the new user interface) doesn't quite have feature parity with the current AdWords yet, it actually offers some exclusive features. They can be hard to identify without some hunting, so we've gathered them here in one place. The new interface has been steadily rolling out to more advertisers over the past year, and Google says it will be available to everyone by year-end. Those with access can still navigate back and forth between the two interfaces. It can take some time to get used to the new look and layout, but the new features should give advertisers an added incentive to get comfortable working in the new interface. We also wrote about the handy new visualizations in the interface that can save analysis time.
Local: Google My Business updates insights email sent to businesses
Google My Business has updated its monthly insights email, the email they send business owners summarizing the statistics and analytics around how well their Google local listing is performing. The new email is much more visually appealing than the previous email and shares a lot more data as well. The original email shared the views on your business, the number of people who clicked to get directions and the number of people who called your business from the listing. The new email shares all of that plus visits to your website, reviews, the type of searches you were found for and the percentage increase or decrease month to month for most of this data.
Local: Google adds booking for spa and salon appointments from Search & Maps
Consumers across the US can now book appointments with salons and spas through Google. Beauty is the second category of appointment bookings available through Google in the US. In December 2016, consumers in select cities could book fitness classes through the Reserve with Google site, as well as Google Search and Maps. That functionality rolled out to the entire US in March. Users can select their appointment time, see pricing and submit their information to reserve a time. Those with Google Wallet enabled can also pay for services if supported.
Social: New Instagram and Messenger Ad Features, and LinkedIn Native Video
Welcome to this week's edition of the Social Media Marketing Talk Show, a news show for marketers who want to stay on the leading edge of social media. On this week's Social Media Marketing Talk Show with Michael Stelzner, we explore new Instagram and Messenger ad options with Amanda Bond, new LinkedIn features with Viveka von Rosen, and other breaking social media marketing news of the week!
Helpful Strategies, Tips & Tricks:
SEO: How to Learn SEO in 2017 (and Stay Sane)
Learning search engine optimization can be overwhelming at first. There is a lot to wrap your mind around. But becoming proficient in SEO is definitely an achievable undertaking. Teaching you everything you need to know to go from SEO newbie to competent SEO in one article is next to impossible.
SEO: 5 Tools That Will Make Your SEO Life Much Easier
Working with hundreds of clients and projects on a daily basis, digital agencies and SEO professionals with a lot of projects spend an enormous amount of time estimating, developing strategies, analyzing, and reporting. Simultaneously, the business has to grow, generate leads, and develop customer loyalty. And, of course, make more money. How in the world can you make all of these things happen while making your clients and teams happy at the same time?
SEO: How to Optimize Your Website for Multiple Keywords
In today's SEO, where context is more important than keywords, performance measurement often still comes down to specific keyword terms and phrases that a user searches. While you don't have to chase the algorithm for specific terms and work on variations and phrasing to jockey for position against competitors, you still have to care about both relevancy and authority.
SEO: The Ultimate Guide for an SEO-Friendly URL Structure
First impressions count. And when it comes to your website, your URLs are often the first thing Google and customers will see. They are also the building blocks of an effective site hierarchy, passing equity through your domain and directing users to their desired destinations. They can be tricky to correct if you don't plan ahead, as you can end up with endless redirect loops. Neither Google nor your site visitors will appreciate those.
SEO: Long-Tail SEO Strategy: Why & How to Target High-Intent Keywords
Are you striking gold with your long-tail keyword strategy – or striking out? Hunting for long-tail keywords with low search volume might seem like a waste of time and effort. Why not focus your efforts on ranking for really popular keywords with high search volume? Well, everyone else is trying to rank for those really popular keywords, too! Here's the truth: If you don't have a long-tail SEO strategy, you're missing out.
SEO: SEO Best Practices for Canonical URLs + the Rel=Canonical Tag – Whiteboard Friday
If you've ever had any questions about the canonical tag, well, have we got the Whiteboard Friday for you. In today's episode, Rand defines what rel=canonical means and its intended purpose, when it's recommended you use it, how to use it, and sticky situations to avoid.
Content: SEO for Copywriters: Tips on Measuring SEO Impact – Next Level
Welcome to the newest installment of our educational Next Level series! In our last episode, Brian Childs shared a few handy shortcuts for targeting multiple keywords with one page. Today, he's back to share how to use Google Analytics to measure the SEO impact of your content. Read on and level up!
Local: 12 things to know to succeed with Google Posts
Google has been cranking out the updates this year for Local Search, and the latest thing to hit the SMB market is Google Posts. This new feature allows you to publish your events, products and services directly to Google Search (in the Knowledge Panel) and Maps. Here's an example of what a Google Post looks like on mobile.
Local: 9 SEO tips for better Google Image search results
While a lot of energy is being spent trying to figure out how to take advantage of the anticipated growth in emerging areas like voice search, there is a much easier search medium that seems to be underutilized: image search. According to Rand Fishkin's analysis of Jumpshot and Moz data, image search on Google is the second most highly used search platform behind Google.com and it is searched more than the remaining Top 10 web properties combined.
Local: An easy quarterly plan for local link building
Summer conference season is in full swing, and this month I'm stepping off Greg's Soapbox to share some in-depth knowledge. With the release of the 2017 Local Search Ranking Factors and several studies, local SEO sessions are all pushing the importance of building local links. Even when tips are shared that explain how to get great links, people always seem to come back with variations on the same question.
Social: How to Use Social Insights to Improve Your Brand's Content
Let's face it: the real-time nature of social media is shaking up the role of the content marketer. With 4.75 billion pieces of content shared daily on Facebook, 500 million tweets per day, and 95 million photos and videos shared via Instagram every day, harnessing the sheer amount of social data and insights can be daunting.
Read Our Weekly Blog On 6 Design Elements You Can Implement Today To Increase CRO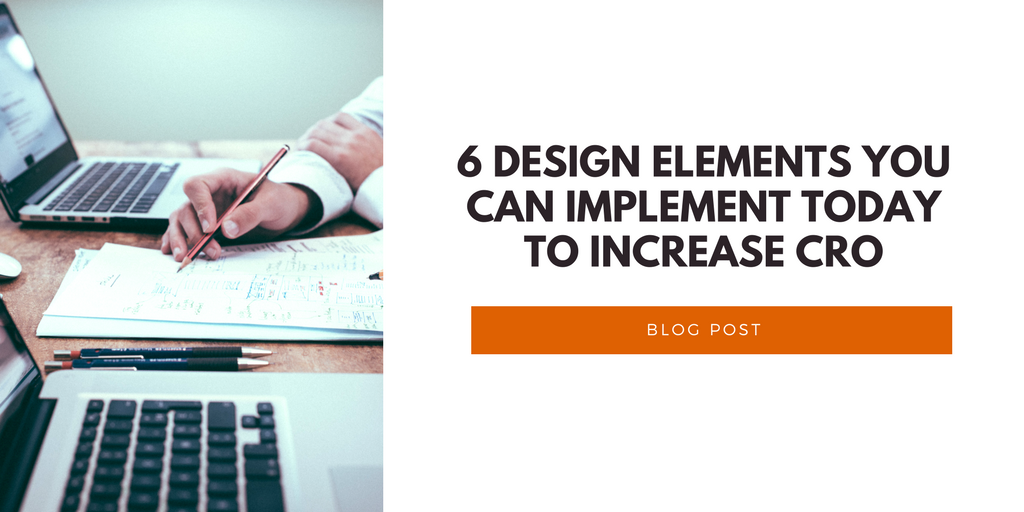 Video: 7 Cool Hacks That'll Boost Your Conversion Rate – 7 July 2017
Enjoy reading the Weekly Wrap?
Let us bring it to your inbox, every week.
Subscribe at http://www.ignitesearch.com.au/blog/subscribe-weekly-wrap/