IGNITE SEARCH WEEKLY WRAP –
10th JULY 2019
100% CURATED SEO/ONLINE MARKETING GOODNESS
HELPFUL STRATEGIES, TIPS & TRICKS:
SEO: New Things I've Learned About Google Review Likes
In this article, we analyse Google's review like button — its uses, abuses, and industry opinions about it.

SEO: Back to Basics: What Is Conversion Rate Optimization (CRO)?
A guide to the fundamentals of Conversion Rate Optimisation.

SEO: Holy Grail SEO: High Volume, Low Competition Keywords
In this blog post, you'll learn the importance of low competition keywords, who should be going after them, and how to use them in your SEO strategy.

SEO: Six HTTP status codes most critical to your SEO success
In this blog post, we discuss 6 HTTP codes to look out for and find opportunities to help improve your SEO efforts.

SEO: Structured Data: Your Path to Increased Visibility
In this article, we discuss how you can use structure data to help you gain real estate in search results.

SEO: Seven time-tested tactics to generate more Google reviews
A new research study reveals that Google review stars form social proof for your brand, boosting your site's CTR by over 35 percent.

SEO: How to Use Guest Blogging for Natural Link Building
Here's how to use guest posting to earn more links.

SEO: Link Building Fundamentals
In this article, you'll discover the fundamentals of how and why search engines may use links and some of the best practices for cultivating links.

Paid: Ad Reporting Discrepancies: What to Do When Your Data Doesn't Match
Here are 3 Reasons Why Your PPC Data Doesn't Match.

Paid: 4 Tips to Write Your Best Google & Facebook Ads Ever
Here is a guide with 4 tips what you need to know to write your best Google and Facebook ads ever.

Paid: How to Fuel Cross-Channel Growth with PPC
In this article, you'll learn how to use PPC to boost B2B and B2C cross-channel campaigns.

Content: So Your Content Failed. Now What?
Here are six steps to see if you can improve failed content.

Social: 7 Social Media Metrics That Should Really Matter to Your Brand
Here are seven important metrics to consider for your business and overall brand.

Social: Instagram Analytics Guide: 10 of the Best Tools to Get Insights
Here are 10 analytics tools that will get you provide you a more comprehensive insight on your Instagram profile than that of your competitors.

Social: How to Prepare for 5 Changes Coming to Facebook Messenger
Here are five big changes coming to Facebook Messenger and how we can begin preparing and strategising for these updates.

Social: Facebook ThruPlay for Facebook Video Ads: What Marketers Need to Know
In this article, you'll learn what ThruPlay optimisation is and what it means for Facebook video ad campaigns.

Social: LinkedIn Page Content Strategy: What Marketers Need to Know
In this article, you'll learn what features will give you more visibility on LinkedIn.

Social: How to Use Facebook Live in Your Marketing: An 8-Step Plan
In this article, you'll learn how to use Facebook Live as the cornerstone of your marketing efforts.
KEY INDUSTRY UPDATES:
SEO: Google Stops Sending Referral Traffic to Bing's 'Discover' Section
Google is no longer showing results from Bing's 'Discover' section, which it had been sending a significant amount of traffic over recent months.

SEO: Dual Google Business Related Carousel
Google has been spotted displaying two of the same listings in the business 'related' carousel on the desktop.

SEO: Google: Both Old Or New Domains Do Not Benefit You In Google
Google's John Mueller re-confirms that the age of a domain name does not matter in terms of Google's ranking algorithms.

SEO: Google is Bringing Search Console Data to Third-Party Content Platforms
Google's Martin Splitt revealed the company is working on ways of bringing Search Console data to third-party platforms.

SEO: Google's Algorithm Adjusts Itself When a Real World Crisis is Occurring
A Google engineer tells The Guardian changes have been made to the search algorithm in response to real-life crises.

SEO: Google Probably Won't Be Turning Off Any Other Search Console Features
Google's John Mueller hinted that no additional legacy Google Search Console features will be turned off.

SEO: Google Ads API Goes Back Into Beta
Google decided to pull Google Ads API back and move it back into a beta state.

SEO: Google Featured Snippets More Images Section
Google has been spotted testing or launching showing a more images section within the featured snippets. 

SEO: Bing: We Never Supported Noindex In Robots.txt
Bing's Frédéric Dubut said that Bing never supported the noindex in a robots.txt file before.

SEO: Yoast SEO 11.6 updates how-to structured data block, following Google's changes
Yoast's WordPress SEO plugin has been updated with new how-to blocks. The latest release also adds tabs to the top of the meta box as well as schema and security fixes.

SEO: Google Ads In People Also View Carousel – A Test Or Bug?
Google has been spotted testing a new "people also view" box mixed with organic results.

SEO: Google Search Console Your Site Switched To Mobile-First Indexing Notifications Causing Confusion?
Google Search Console sends alert notification regarding mobile first indexing, even if the website has made the switch.

Paid: Microsoft Advertising says it's keeping average position reporting
Microsoft Advertising (formerly Bing Ads) has added the position-based impression share metrics that Google introduced last fall. But, unlike Google, it said average position reporting will be sticking around.

Social: Facebook Reveals Cause of July 3rd Outage, Also Affecting Instagram
The cause of the widespread outage affecting image uploads on Instagram and Facebook has been revealed.

Local: Google Maps Bug With Business Reviews Disappearing
Google My Business has been spotted removing reviews.

Local: Google Maps Launches Place Topics
Google has launched what they are calling place topics to Google Maps.

Local: Google My Business Tests New Design For Console
Google has been spotted testing a more visual and image friendly interface.

Local: Google Tests "Some Popular Queries" Feature
Google has been spotted providing searchers "some popular queries" when a query does not match any documents in India.

Local: Google My Business Listings Getting Suspended After Adding Short Names
Reports of Google My Business listings have been suspended after adding a short name to their profile.

Mobile: Sites Prepared For Google Mobile First Indexing May Have Not Moved Yet?
Google's John Mueller said Google has not switched all websites over to mobile-first indexing yet.

Mobile: Google Knowledge Panel With Interesting Finds
Google seems to be testing the interesting finds section in some knowledge panels on mobile search.
Read Our Blog Posts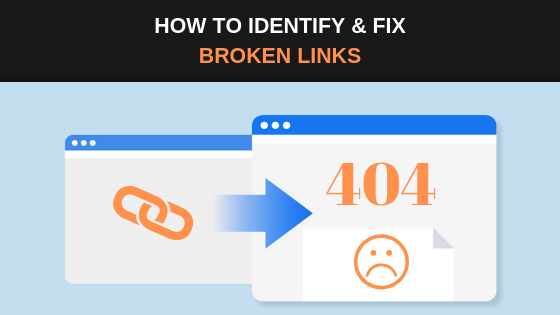 How To Identify & Fix Broken Links
How To Use Crazy Egg To Enhance Your Conversion Rate Optimisation Activities Part 2 – Extracting & Analysing Data