By Airon Rodrigues
Imagine asking a builder to build you a new home without any drawings or set plans. What results would you expect? Halfway through the construction process you might be left scratching your head.
The same can be said for structuring your website, without a plan it's a recipe for disaster. If you don't know what a site structure is, it's the way a website is set up so everything is segmented properly. A typical site structure could include your service pages, your information pages, your location pages or your blog pages.
Your site's structure determines how well a search engine understands what the topic of your site is and how easily it can read and index the content. Having an organized structure is extremely important and there are various ways a websites structure can affect SEO.
So without further ado, here they are:
Onsite Content Siloing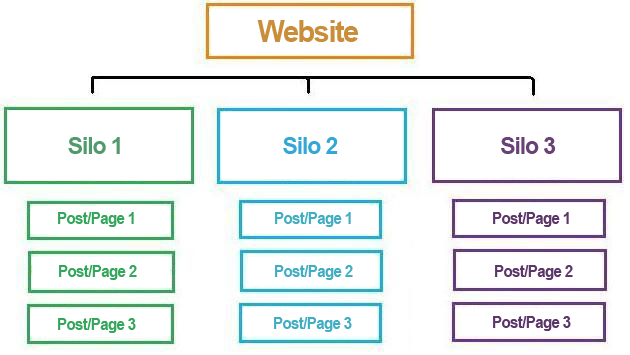 Content siloing is a method of grouping related information together into distinct sections within a website. The reason why siloing your content is a critical step in your site structure is because it builds the information architecture of you site accordingly. Content siloing serves to clarify the subject relevance of your website in a way search engines can understand, as they want to deliver the most relevant results to user search queries.
As a result, websites that are designed to fit their content thematically according to a silo structure are likely to deliver on specific search terms. The SEO benefit comes from the structured groups of relevant content around particular topics, which builds topical authority, making it easier to target specific keyword phrases related to your silos.
Site Crawlability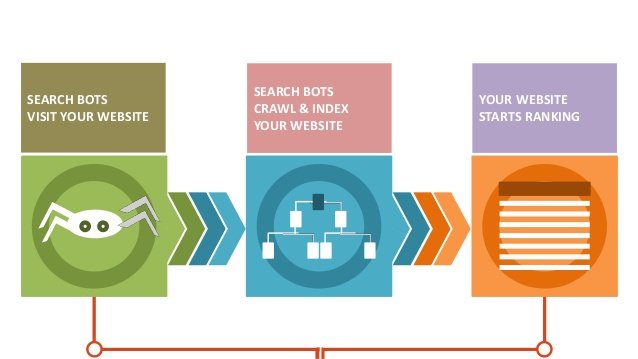 Site Crawlability refers to the capability of a search engine to crawl through the entire context of a website, easily navigating from one webpage to the next, without encountering an unexpected dead-end. Based on the data found through the website, search engines include pages in their search index, which means those pages can now be found by users.
This highlights the importance of site crawlability; if a website can't be crawled and read, it can't be indexed.
Now that we know the importance of site crawlability, how can we improve it?
One method is to include internal links (links from one webpage to another in the same website) on every page to create a bridge across your website connecting all the pages together, making your website easier to crawl.
Internal Links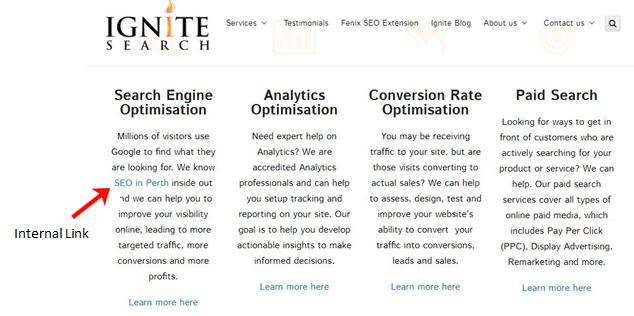 In order for a website to be properly navigated by a user, there has to be a connection between pages that allows visitors to go from one page to another.
What are internal links? They are connections between individual pages within your website. Creating internal links on your website provides a number of SEO advantages:
Internal links decrease the number of clicks required to access different pages on your website, resulting in a better user experience.
Internal links can increase the average time on site and average pages per visit by encouraging users to navigate various pages.
Internal linking allows search engines to find other pages through keyword-rich anchors.
Internal links decrease page depth.
SEO and a user friendly website are not mutually exclusive, in fact when SEO is done right the two works in tandem and complement each other.
However a bad user experience can have a negative effect on your SEO. Google can read the indicators of a bounce rate, although these metrics should be analysed on a case-by-case basis to determine whether a high-bounce rate is positive or negative for the specific site and/or page.
Page speed is another important on-site factor that if not optimized, can result in a poor user experience as website visitors can become easily frustrated due to a slow loading page. Improving your page speed will result in a better user experience and will increase the time spent on site by visitors.
Some best practices for SEO that creates great user experience include:
The navigation of your website should always be clean and organized.
Generally, a website page should be at least 500 words. For practical purposes, more complicated topics might require higher word counts and vice versa.
Segmenting pages refers to how pages are grouped; its best to write a page for each topic users will be interested in and group those pages according to a larger topic.
Call to actions should be clearly placed and easy to find. Clear CTA's increase website conversions which increase the ROI of your SEO efforts.
Duplicate Content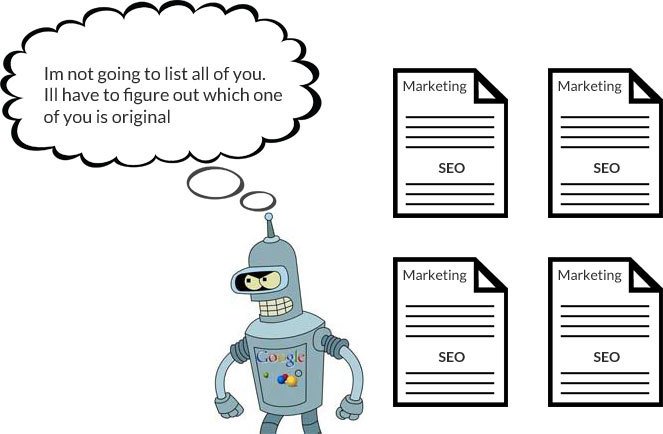 No one likes reading the same thing twice. Duplicate content is content that appears on your website in more than one place. When there are multiple pieces of the same, or similar, content in more than one location in your website, it can be difficult for search engines to decide which version is more relevant to rank for in the result of a search query.
Screaming Frog is a great tool in identifying which pages contain duplicate content.
 URL Structure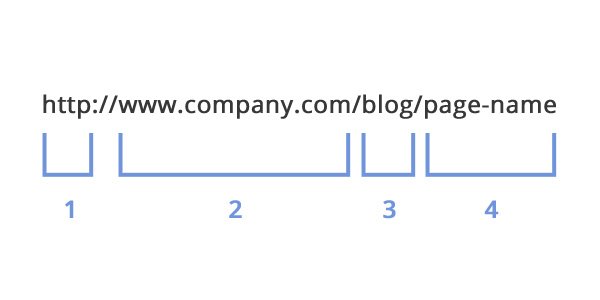 URL stands for "Uniform Resource Locator", which means it tells you the specific address of a given location on the internet. Sometimes you see strange characters in URLs such as &, %, $, and @. It's difficult for search engines to crawl websites if their URLs contain these odd characters. These characters in a URL address also reduce the overall focus on the existing keywords. SEO-friendly URL's should include keywords, as the length of the URL should be short and concise, making it simple and readable.
In regards to URL length, shorter URLs are preferred. Quicksprout conducted research and found the following results:
URLs ranked in the top 10 results on average contained 37 characters.
URLs ranked in the top 50 results on average contained 36 characters.
URLs ranked in the top 100 results on average contained 38 characters.
If you have URLs pushing 100+ characters, there's probably an opportunity to rewrite them keeping the structure organized.
 
Conclusion
A site structure is only the first step in maximizing your SEO impact. However these elements are crucial in achieving long terms goals. Just like a home needs a plan, a website needs a structure.