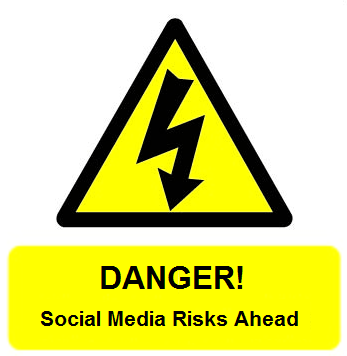 Social media is a powerful tool for brand building, because of the two way dialogue: brands are able to engage and interact with the customers and potential customers at the individual level.
However, like a double edged sword, a poorly constructed social media campaign can result in disaster, very quickly.
In this post, we explore two key risks of social media advertising, that is Brand Control and Effectiveness/ROI.
Brand Control
Because social media is so effective at building brands via the engaging and the interaction with the community, it is a double edged sword if things start to go wrong.
When companies run social media campaigns, careful attention must be paid to what images or statements or other media pieces that is associated with the brand. What can be done with the best of intentions may turn out disastrously in the eyes of the public.
Take for example the Bing Lee Fail social media campaign. The electronics giant was slammed by social media users and experts for promoting a Facebook campaign through which it pledged to donate $1 to the Queensland flood appeal for every leery user who became a member of the company's fan page.
Of course, at that time they were thinking it was a noble act to raise money for the floods, but it was seen as manipulative and somewhat taking advantage of a terrible event. They ended up donating the $10,000 regardless of the likes and also apologised, but the damage was done.
 To help with brand control, here are some tips.
 If something goes wrong and if you know you are in the wrong, apologise quickly and sincerely

Designate one spokesperson to be in charge of your media, especially when it all starts to fall apart. The last thing you need is to send mixed messages.

Post regularly, to keep your audience continually updated. The more information you are able to share, the more the community will believe that you are doing the best you can to solve the crisis.
 Effectiveness/ROI
 When undertaking social media advertising, the end objective is like any other channel: maximizing the return on investment.
 However, with social media, the financial benefits are often indirect at best and can be difficult to attribute success through likes, comments and shares. If expense is not reigned in or otherwise measured in relation to results, it can end in tears.
 There was a company by the name of Fashion Style (which is a fashion magazine), where the owner Raaj Kapur Brar racked up more than $600,000 due to irrelevant targeting on Facebook and no proper measurement in place.
 Here are some tips on how to utilize social media to drive the bottom line. 
Use social media for remarketing and & targeted messaging. Remarketing is one of the more recent forms of marketing whereby you are marketing to visitors who have already been to your site. This is very powerful and often cost/conversions are quite low

Have a deep understanding of each social media platform, the ad type and the purpose. Perhaps LinkedIn may be a more suitable platform for your business than Facebook or Twitter. Do your research and choose your platform and then your ad carefully

Tie in financial incentives with certain social media engagement metrics. For example, if someone likes your Facebook Page and your LinkedIn page they will receive a $10 voucher code. This voucher code can then be tracked in the backend to see the success of the voucher campaign, which was driven by social media.