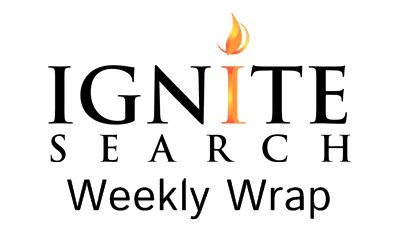 100% Curated SEO/Digital Marketing Goodness
Helpful Strategies, Tips & Tricks:
SEO/Mobile: 9 Things You Need to Know About Google's Mobile-Friendly Update
Rumors are flying about Google's upcoming mobile-friendly update, and bits of reliable information have come from several sources. My colleague Emily Grossman and I wanted to cut through the noise and bring online marketers a clearer picture of what's in store later this month. In this post, you'll find our answers to nine key questions about the update.
SEO: Increasing Search Visibility With Google's Entity Search
Google's move towards entity search is changing how search marketers operate, and columnist Thomas Stern discusses some ways in which we can adjust to this new reality.
Links have become increasingly important for local search since Google's Pigeon algorithm update, but columnist Greg Gifford reminds us that local link building tactics differ from "traditional" ones in important ways.
Here are the following upcoming Google Hangouts that focus on challenges facing webmasters around SEO. We find the Hangouts selectively insightful and we encourage to pick and choose topic that are of interest to you:
English Google Webmaster Central office-hours hangout – 10th April 2015
Paid Search: Click-to-Call Deep Dive: Best Practices from Search Experts – April 16 Webcast
In this Digital Marketing Depot webcast, Matt Marshall from DigitasLBi, Tedd Post from Spark SMG, and Cody Kunning from Marchex will provide answers as they lead us into a deep dive of click-to-call and mobile search best practices. Join our panel of experts to learn how to analyze call data to find the best keywords, boost mobile conversions with click-to-call analytics, and use analytics to predict call outcomes.
Mobile: Everything You Need To Know About Google's New Stance On Mobile
In preparation for the release of Google's mobile-friendly algorithm update on April 21, columnist Neil Patel summarizes what we already know and what you should do to adapt.
Social: How to Control Access to Your Social Media Accounts
Do you have multiple administrators on your social accounts? Want to know how to remove an employee's access? If employees leave or change roles within your company, you'll want to avoid potential security issues. In this article you'll find out how to remove admins from your social media accounts.
Key Industry Updates: 
Analytics: Google Analytics Introduces Product Release Notes
​Ever feel like you just can't keep up with all the new features in Google Analytics? We hear you! To help you keep track of everything that's going on, we've started publishing Release Notes in our product Help Center.
Paid Search: AdWords To Require Verification For Call And Location Extension Phone Numbers
​If you've checked out the new call-only campaigns in AdWords, you've probably noticed the phone verification piece to prove the phone number is associated with the business that's advertising. Google has announced that verification will also be rolling out to all call and location extension phone numbers starting in June 2015.
Social: Facebook Introduces Riff: This Week in Social Media
 Among the top trending social media news, as reported by Social Media Examiner, Facebook Introduces Riff, a Creative Tool to Make Videos With Friends: "Anyone can start by creating a video. All you have to do is give it a topic, like #AprilFools, then your friends can view it and choose to add their own clips on that topic.
Enjoy reading the Weekly Wrap?
Let us bring it to you inbox, every week. Subscribe at http://www.ignitesearch.com.au/blog/subscribe-weekly-wrap/