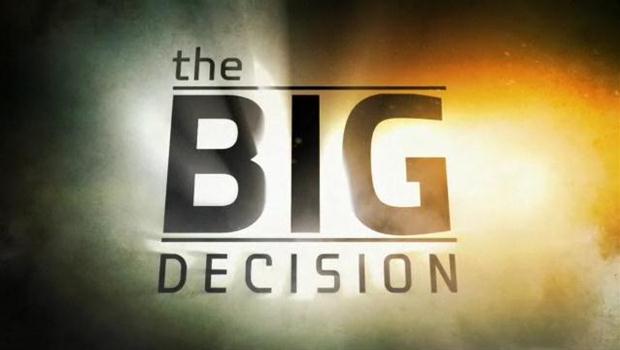 Before we delve in, I would like to wish everyone a very Happy New Year for 2016! I trust you all had a great break.
Every year, when Christmas and New Year approaches, it is usually a very festive time. It is also a period for reflection and contemplation for some potentially large decisions to be made in the coming months. I'm going to go through some examples of business decisions and the SEO implications and what are some recommended steps.
Please bear in mind that the below recommendations are of a general nature and that you should seek further advise where possible.
#1 Business Decision:
Expanding into new geographical markets
Scenario:
You are part of the digital marketing team at IT Guru Services (ITG). ITG is a Singapore-based company, specializing in IT services (website is www.itguruservices.com.sg). Although things are going well, with a headcount of 135, the local market is slowly becoming saturated. You are now eyeing Malaysia as a possible country for expansion, with a view to opening up an office in Cyberjaya, a precinct in Kuala Lumpur.
How it would affect SEO:
Firstly, thought needs to be directly to the domain name presence of IT Guru Services in Malaysia.
Given that the ccTLD is Singapore (.sg), I would advise against just using that as part of your Malaysia website presence. The main reason from an SEO perspective is the fact that .sg domains will not be as likely to rank higher than .my domains within Malaysia, due to the relevance factor.
The other reason thing is purely to do with business professionalism. If I was a Malaysian citizen, I would rather deal with a company that at least made the effort to create a Malaysian focused online presence.
So that begs the question: What type of domain should you create? There are usually two ways: either with a separate .my domain (e.g. http://www.itguruservices.com.my) or a creation of a global domain, with a sub-directory for Malaysia (e.g. http://www.itguruservices.com.sg/my). Depending on the long term strategy of IT Guru Services, either way can work effectively.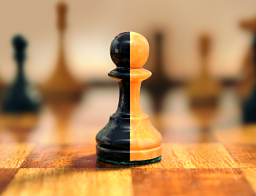 #2 Business Decision:
Acquiring businesses
Scenario:
You own My Kitchen Owns or MKO for short (www.mykitchenowns.com.au).MKO is a Ecommerce industry category leader in Australia, selling kitchenware such as pots, pans, knives and more online. You have made the decision to acquire a competitor, Kitchen Global Industries (www.kitchenglobalindustries.com.au) or KGI for short, the fourth largest in the market, to maintain your number one position in this space.
How it would affect SEO:
This situation would be an ecommerce acquisition and the fact that both of these companies derive their primary revenue from online (they do not have any brick and mortar stores).
The main consideration would be: Will MKO absorb the KGI entirely, so that KGI will no longer exist or would KGI will stand on its own, similar to how Book Depository being owned but still a separate brand entity to Amazon?
If MKO decides to absorb KGI in its entirety, then it is recommended that all the value of the KGI website, including the backlinks, be directed to the MKO site. You may come across a situation where KGI would offer a line products that KGI won't have. In that case you should consider a content strategy to fill in the gaps.
If MKO decided to leave the company KGI as it is, continuing to operate separately as a brand, I would start to look at opportunities to create more relevance and domain authority, using each other's websites. A prime example is how news.com.au is leveraged by having site wide links pointing to sister assets such as perthnow.com.au and heraldsun.com.au.
#3 Business Decision:
Introducing new product lines
Scenario:
A Hong Kong company by the name of Loo Tak Wa Enterprises has been known for one thing for the past 20 years since their inception: hand held power tools (e.g. drills, . Now, the management team has determined that the time is ripe for an complementary extension of product lines and they wish to move into the Personal Protection Equipment or PPE for short.
How it would affect SEO:
Once it has been decided, your first port of call is to do a custom keyword research (KWR) for that entire category. Make sure that you know all the products that Loo Tak Wa will be stocking and then make sure that the KWR document will cover all of it.
The second thing is to make sure there are landing pages for them all. Use the keywords discovered to map them all into an Information Architecture (IA), a fancy name for a website structure map. Next comes the creation of content. Remember, Google loves user experience, so write for the user but don't forget about the search engines too.
Wrapping up my thoughts
Those three situations outlined above are just examples of the many types of big business decisions an organisation will go through in it's lifetime. Hopefully if you were thinking to make a big play in the form of one of the above, that will help you with your path to a successful outcome.
About Ignite Search
Ignite Search is a high performance digital marketing agency, focusing primarily on Search Engine Optimisation as well as Paid Search, Analytics Optimisation & Conversion Rate Optimisation.
Based in Perth but servicing clients globally, our core competency is the delivery of effective services for businesses that want to significantly increase their search visibility, traffic, leads and sales, consistently.
To date, the team at Ignite Search have successfully worked with local, national as well as many international brands. Give us a call for a confidential chats on your digital marketing needs.