Ignite Search Weekly Wrap – 2nd August 2017

100% Curated SEO/Online Marketing Goodness.
Key Industry Updates: 
SEO: The new Search Console: a sneak peek at two experimental features
Search Console was initially launched with just four reports more than a decade ago. Today, the product includes more than two dozen reports and tools covering AMP, structured data, and live testing tools, all designed to help improve your site's performance on Google Search.
SEO: Google Image Search adds badges for recipes, videos, products and animated images
Google announced they now will be showing badges on some images within their image search interface on mobile. Adding badges to images helps searchers understand any data behind the image that Google may have. Google said, "These badges will help you uncover images where next steps or more in-depth information is available — everything from bags to buy, to recipes to try." The badges currently available include recipes, videos, products, and animated images (GIFs).
SEO: Google has dropped Google Instant Search
After launching Google Instant — Google's method of showing search results as you type them — several years ago, Google has removed the feature from search effective today. Google Instant launched in 2010 under the leadership of Marissa Mayer. Mayer called this change a "fundamental shift in search" and the news was covered across all major media when it launched. Now with the changes in how searchers use mobile — and over 50% of all Google searches being on mobile — Google decided to do away with this feature.
SEO: Google Tests New Design For Image Search Results
Nirav Patel shared a screen shot with me on Twitter of a new user interface for the Google image search results. It looks like the images are scattered around the page and when you click on an image, it shows an overlay on top of the other images with the details of the image and a way to go to the next image or previous image with blue arrows.
SEO: New Google SOS Alerts In Search
Google announced a new search and maps feature that provides SOS alerts for locations and events that are in crisis. Google wrote "SOS alerts is a new set of features in Google Search and Maps to help you quickly understand what's going on and decide what to do during a crisis."
Paid Search: Google AdWords Tests New Sitelinks Design
Google is testing new sitelinks designs and layouts for their ad formats. Ginny Marvin covered them yesterday based on tips from Erik Hamilton and Frederik Hyldig. Google just began rolling out a new design for organic sitelinks in a carousel box format.
Paid Search: Google intros new call bid adjustments in AdWords
Google is adding a bid adjustment in AdWords specifically for calls.The bid adjustment for calls informs how often call information appears in mobile search ads. Note, that this option is only available in campaigns  accessed from the new AdWords interface. (Update: After we asked about the original language on the help page, Google updated it to clarify that this is available for any campaign in the new interface).
Mobile: Latest Gboard iPhone updates include access to Maps, YouTube & a new drawing feature
Google's latest Gboard updates for iPhone lets users easily access YouTube and Maps via the search-enabled keyboard and includes a new "Ink" drawing feature. Now when you tap the 'G' to open Gboard, a 'YouTube' and a 'Maps' option appears, making it possible to add your current location via Maps or search for a YouTube video and add the link. There is also a new Ink drawing feature that lets you draw a message instead of typing it. To access, tap the emoji icon and select the pen icon at the bottom of the screen.
Social: Facebook Growth, Amazon Spark, and LinkedIn Web Demographics
Welcome to this week's edition of the Social Media Marketing Talk Show, a news show for marketers who want to stay on the leading edge of social media. On this week's Social Media Marketing Talk Show with Michael Stelzner, we explore Facebook's latest growth with Mari Smith; Amazon's social network, Spark, with Jeff Sieh; LinkedIn's new Web Demographics tool with Viveka von Rosen; and other breaking social media marketing news of the week!
Helpful Strategies, Tips & Tricks:
SEO: The Easiest Way to Optimize One Page for Multiple Keywords
When it comes to SEO, you want to rank for as many keywords related to your business as possible. Picking desired keywords and creating pages optimized for these keywords is what comes to mind first when you have a task to rank for a keyword. Serpstat created a tool which is about to change this process for good.
SEO: Long-Tail Keyword Research: How to Train Copywriters for SEO Success
Good quality content is incredibly important to modern SEO and providing user value. That's why any copywriter, whether working on an agency or freelance level, should understand the importance of keywords and the research behind them. I've met many good copywriters who don't understand keyword research – and I've also met not so good ones who do. Regardless, successful SEO starts with keyword research.
SEO: 6 High Impact Ways To Enhance Local Business Visibility Online
Although potential customers are already looking for local businesses online – and there are billions of Google searches each month – they're unlikely to discover these nearby stores that do not have a solid local presence management strategy in place. So, what's a local business to do? To begin, start taking local presence management more seriously! Today I want to share six simple yet clever ways a business can optimize its local presence online. These actions will drive more traffic to the website – and more customers through the front door.
SEO: 3 reasons SEO belongs at the beginning of a project, not the end
Too many marketers still bring SEO in at the end of a content marketing project. They finish a blog post or finalize a new marketing campaign, and at the end of the line, SEO comes in to find related keywords and plug them into content. Unfortunately, this approach is outdated and completely ineffective. Robust, modern SEO research can decipher who your real audience is online, where visitors are in the buyer's journey, what information they're looking for, and what content format they prefer. These insights lead to more effective content strategies.
Paid Search: How to test (and perfect) nearly everything in PPC
PPC (pay per click) is a key component of many online marketing campaigns. And while it can drive significant revenue, it's also one of the most expensive ongoing costs in a campaign. Therefore, it's key that you test your ads regularly, to make sure you aren't letting any conversions slip through the cracks.Testing and optimizing is an important part of our job as digital marketers. And I'm not just talking about perfecting your ad copy.
Local: 8 Local SEO Hacks You'll Actually Want to Use
Want to get your business listed in Google's local 3-pack? Unfortunately, there's no hack for an instant 3-pack listing (wouldn't that be nice!). That means local businesses must rely on good local SEO for greater online visibility. Local SERPs are extremely competitive. In addition, Google has made some changes that make it harder than ever to stay visible (e.g., the mobile 3-packs now featuring paid ads that push down organic results).
SEO: How to Write Great Schema Markup for Your Company
If you have read the great introduction on Schema Markup from Luke Harsel, then you know that Schema Structured Markup is vital for any company, but that over 50% of Fortune 500 companies do not yet use it! It is vital to add schema structured markup to your company "About" or Home page. With this markup, you are confirming to a machine what it has almost certainly correctly understood concerning who you are and what you do.
Social: How to Set Up Facebook Messenger Ads
Do you want to reach more customers and prospects using Facebook Messenger? Have you tried Messenger ads? Messenger ads display inside the Messenger app on the home tab, increasing the likelihood people will interact with your business. In this article, you'll discover how to set up a Messenger ad.
Read Our Weekly Blog On Technical SEO: Crucial First Steps After Launching a New Site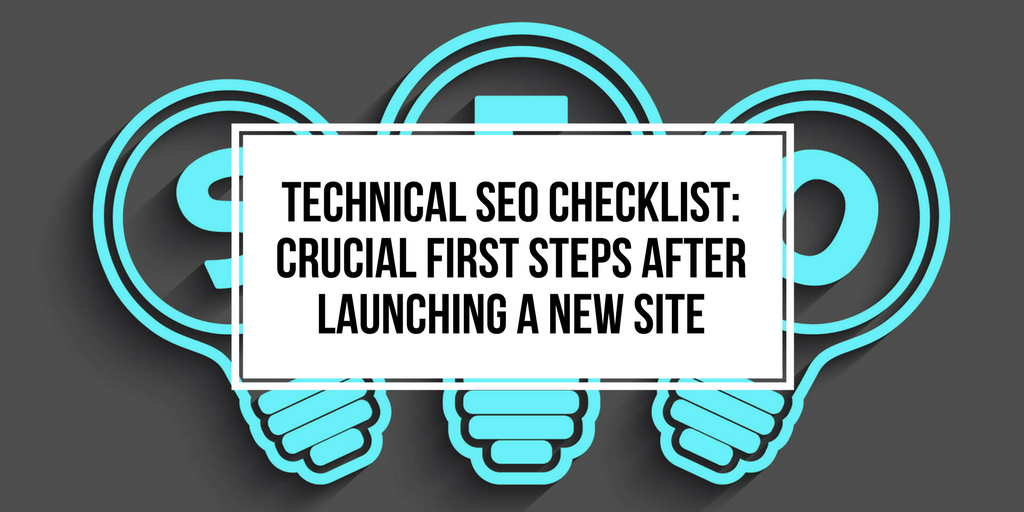 Video: Should You Use Sliders on Your Website? – 1 August 2017
Enjoy reading the Weekly Wrap?
Let us bring it to your inbox, every week.
Subscribe here