Ignite Search Weekly Wrap – 26th July 2017

100% Curated SEO/Online Marketing Goodness.
Key Industry Updates: 
SEO: Google adds new SOS Alerts to search and Maps as part of its crisis response features
Aiming to give users more information when a crisis occurs, Google's new SOS Alerts are the latest addition to its family of crisis response search features. The SOS Alerts will appear at the top of search results related to an incident or searches for the location where the crisis has happened. According to Google, alerts will include maps, top stories about the crisis, and local information from authorities when available.
SEO: Google officially changes Sitelinks design to carousel format
Google has confirmed with Search Engine Land that they are now rolling out a new design for Sitelinks. Sitelinks are additional links within the snippets of the search results where searchers can quickly jump to important and relevant pages on that site, as opposed to the main listing in the search result snippet. Google has been testing a carousel format for these Sitelinks for over a year and today has confirmed they are now rolling out the new carousel-based design for mobile search results.
SEO: Google Search Console average impression data change is not a bug, it is a reporting change
Google has informed us that they have updated how they measure the metrics they report in Google Search Console's Search Analytics report specifically for search results in lower positions. Google updated the data anomalies page to say that this change started on July 14, 2017, and goes forward from there.
SEO: Google Adds A Search Box To Dictionary Results & Past Searches
Last week Google added a search box to the dictionary search results answer at the top of the page. The user interface for dictionary results seem similar to the one that launched in 2013 with the core exception of Google added a box in the dictionary answer for you to type another phrase you want defined.
SEO: Google Search Console Adds Job Listings & Details Filters To The Search Analytics Report
Google announced on Twitter that there is a new filter available within Google Search Console's Search Analytics report under the search appearance section for both "job listings" and "job details." This is around the new job posting schema that launched a month ago for Google For Jobs in search. It is no surprise Google added this feature to this report, they often add more schema reporting when they really want to promote usage of schema by webmasters.
Mobile: Google Has a New "Follow" Button in Search Results
Building off the feed feature launched in December, Google is now giving searchers the option to follow specific topics of interest. After searching for topics such as movies, TV shows, sports teams, musicians, and celebrities, you will see a "Follow" button you can tap on to add the topic to your feed.
Analytics: Google Analytics rolling out 'ask a question' to get answers instantaneously
A little over a year ago, Google teased using natural language to get data from Google Analytics just by asking. That "asking a question" functionality has now arrived in Google Analytics and Google Analytics 360 globally. The aim is to make it much easier for people throughout an organization to be able to get information they need without having to rely on data analysts or needing deep familiarity with the Google Analytics interface.
Social: YouTube using Redirect Method technology to fight terrorist video content in search results
In its continued fight against terrorist video content, YouTube announced it has rolled out a new search feature based on the Redirect Method technology designed by the Google tech incubator Jigsaw. According to the announcement, YouTube will now display a playlist of videos aimed at debunking "violent extremist recruiting" content when people search for certain keywords.
Helpful Strategies, Tips & Tricks:
SEO: Developing content for the customer journey
Ten years ago, referring to content on a page as "SEO content" was often appropriate. Keyword density was still a strong factor for ranking page content, and SEO professionals struggled with achieving SEO objectives while still providing an engaging content experience for the customer. Today, I still occasionally hear content requested and/or developed by my team referred to as "SEO content." While it is easy to be offended, the fact is that there was a time in SEO where content quality was not our top priority, so we must own our past.
SEO: Your Rankings Have Dropped – 10 Things to Do Now
Whether your organic search rankings are in free fall or you observe a minor position loss on a secondary keyword, no one likes to see a drop. Though fluctuations are inevitable, especially in the face of Google's rolling real-time algorithm updates, it's never good news when your search rankings start trending in the wrong direction. How can you keep a dip from becoming a nosedive into organic search obscurity?
SEO: 72 Things to Know When Selling SEO Services
Selling SEO services can be tough. The more you know, the easier it can be to sell search engine optimization (SEO) audits and monthly retainer services to businesses. While I really understand SEO and how to create websites and optimize content, I've never considered myself to be a salesperson. Good SEO definitely sells itself, but many businesses, especially those with a limited marketing budget, need to be sold on the benefits of good old-fashioned SEO.
SEO: 4 Psychology Insights That Will Help You Build Links
Outreach can be grueling work, and it takes an understanding of how people work in order to find any kind of long-term success by putting it to use.What makes people pay attention? Why do we take some emails more seriously than others? Let's look at four insights from psychology that will help you build relationships and increase open rates.
Paid Search: How to bring your potential customers back with retargeting
Retargeting is a pretty big deal these days. In fact, AdRoll reports that over 80 percent of marketers ran retargeting ads last year. And really, that's no surprise. As a business, there's nothing quite so frustrating as a potential customer who comes to your site, pokes around a bit… and leaves. So, it's natural that we would want to get our ads back in front of these people, hoping that they'll come back and actually convert this time.
Paid Search: Got amazing content but no leads? 5 ways to rethink your paid strategy
In the digital marketing world, there is an overabundance of content about content marketing. If you're marketing a business, the promise of consistent, top-of-funnel organic traffic growth from content marketing is extremely promising! So you digest content about creating content, open your blog subdomain and check the proverbial check boxes for SEO optimization, keyword targeting, and a strategic call-to-action to generate leads. Maybe you even outsource the design to take it to the next level.
Content: How to Increase Business Revenue with Marketing Automation Campaigns
Are you looking for ways to drive revenue to your business? Meet today's digital consumer: Kat. The web, social media, email, and other digital channels provide instant information at her fingertips. She came across your awesome posts on social media and decided to check out your site. She loved your content and wanted more so she subscribed to your email newsletter. But as a marketer, you don't have time to interact with each and every customer that comes your way. Or can you? Enter marketing automation.
Mobile: 3 Steps Every Digital Marketer with a Dynamic Serving or Mobile Site Needs to Take
In October 2016, Gary Illyes announced that Google will be creating a new mobile index that will become their primary index. (source: Search Engine Land) While this is a step towards a more mobile-friendly internet and designed to improve user experience, at its core, this is a technical change to Google's indexation process.
Social: How to Use Social Media to Increase Brand Loyalty
If you want your social media marketing to be effective, you need active, engaged, and loyal followers. Social media follower counts are a distraction. Don't focus on this. Brand loyalty is what really matters. This will naturally ensure long-term engagement on social media. Fortunately, there are several strategies that can help you build customer loyalty and enhance your brand's online image.
Read Our Weekly Blog On Video SEO – How To Optimise Your Video For SEO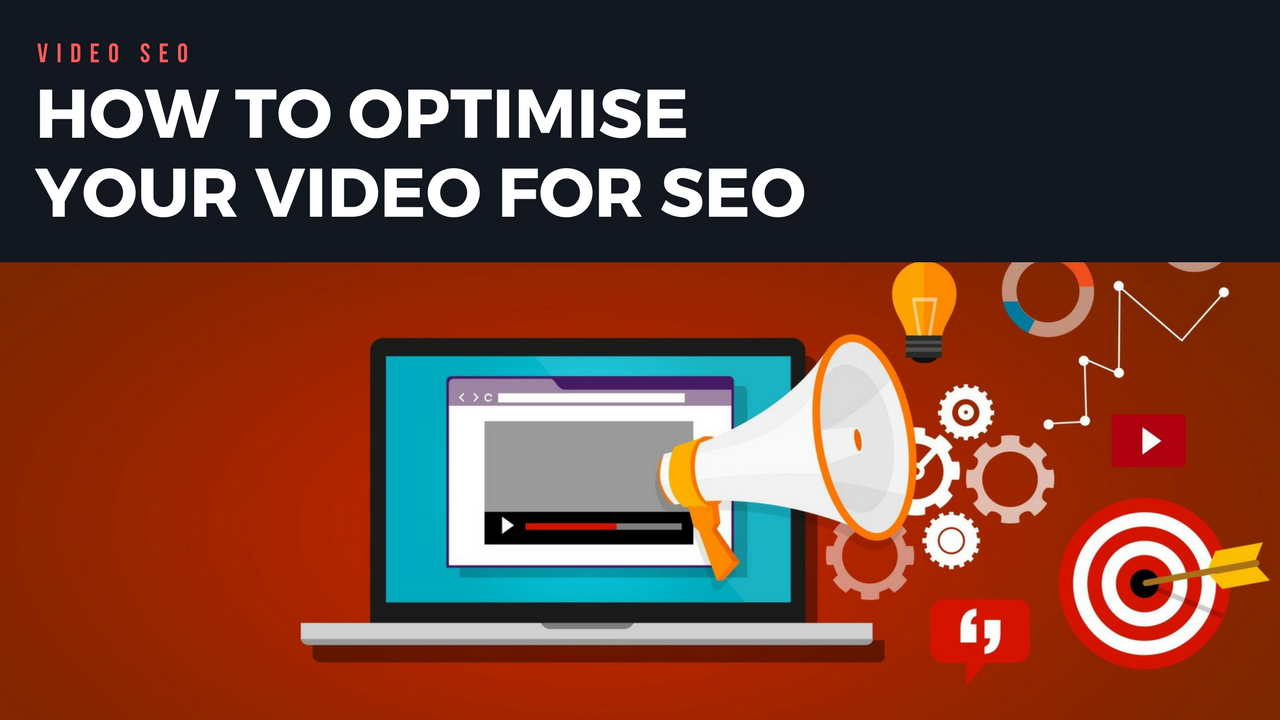 Video: Should Your Domain Name Contain Keywords? – 25 July 2017
Enjoy reading the Weekly Wrap?
Let us bring it to your inbox, every week.
Subscribe here.