Introduction
Continuing on with our Ignite Search MozCon blog series, where we discuss some of the most influential and informative presentations at the 2019 MozCon Digital Marketing conference in Seattle, Washington. In this week's blog post we will be discussing Ross Simmonds's presentation 'Keyword's Aren't Enough: How to Uncover Content Ideas Worth Chasing.'
Who Is Ross Simmonds
Before jumping into the presentation, we would first like to introduce Ross Simmonds. Ross is the Founder of Foundation Marketing, a content marketing agency in Halifax, Toronto that focuses on combining data and creativity to develop and serve ambitious brands. Furthermore, Ross has been publishing and featured in in a number of different publications including Forbes, Venture Beat, Huffington Post, Mashable, BET, CBC and more. And he spoke at many different conferences and events such as SearchLove, Learninbound Webbdagarna, CTAConf and of cause MozCon.
Now For The Presentation Details
Ross started the presentation with an analogy that we all can relate to – Finding good content is the modern-day equivalent of looking for Waldo (or Wally). It takes time to uncover. There is no better feeling than actually coming up with a content idea that works – ranks, generates shares, engagements and links.
Without devalue the practise of doing keyword research, Ross stressed that this is not the only way to generate new ideas. Keyword research help begin the understanding search is conducted, whereby we can generate content to address searchers' queries.
However, generating content is not confined by keywords alone and Ross continued to share his framework that will help us ensure we generate scalable content for years to come – evergreen content.
Research, Rethink & Remix Model
The 'Research, Rethink & Remix' model is a clear 3-step process that allows businesses and digital marketing professionals alike to generate new content that will enhance their current marketing campaigns and ultimate increase visibility.
Step 1: Research
The Research step is about understanding the audience you're trying to connect with by studying the channels they're visiting. Or understand the channels you're using by studying the way content is being received by users.
Ross suggested uncovering insights on where (what channel) your market is spending a significant amount of time and narrow down to ensure user to channel fit.
For example, this could be Facebook groups of Q&A Forums. The questions that you should ask during this stage are going to be things that will validate the channel that your audience might be spending time on.
Step 2: Rethink
The Rethink step is about venturing of to the discovery processes. Ross suggested visiting communities by browsing online groups and reverse engineering the backlinks. This should help you rethink how content is delivered to your audiences.
This includes having to consider basic content elements such as title, format, stories and many more. In this stage, you will start to understand the content that stood out against the rest in those channels. In doing so, you should find the angles, story, message, hook to capitalise on with your own brand purpose.
Ross recommends focusing on desired metrics such as upvotes, links, comments, shares etc.
Step 3: Remix
The Remix step is about gaining insights whereby you can customise to make your own. Ross explained that this process is not about just stealing ideas – that's a one-way street to the average of the means. Instead he suggested remixing the content you know will work and ensure that the content you create is better than what exists currently exists.
This step requires you to draw inspirations from key representatives in different industries that are speaking to your audience and developing a unique way to leverage that insure to create that can scale!
Time to start creating content that you know people in the community are going to resonate with and can take in numerous media forms such as info-graphs, stories and videos.
NOTE: Keyword research is still very valuable way to uncover content worth chasing. The issue with just purely relying on keywords research is that we tend to use the same tool to solve the same problems while competing for the same keywords in the market.
By using this framework, you will accomplish 3 things:
Channel-User Fit
Content-User Fit
Content-Market Fit
Helpful Tools
Ross recommended a few tools that may help you identify these pockets of opportunity in your market. These tools are listed below:
Quara: Quora is an information-focused site where people ask and answer questions. A question and answer site might not seem like the most exciting addition to your social media marketing strategy. However, Quora is excellent at generating organic awareness, improving your reputation and even helping you to learn more about your audience.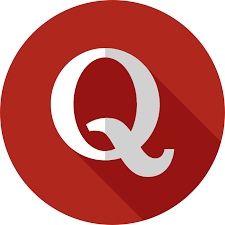 Product Hunt: Product Hunt is a website that lets users share and discover new products. Through this tool you can share product and services with interested audiences, and furthermore share relate-able content.
Facebook Groups: A Facebook Group is a place for group communication and for people to share their common interests and express their opinion.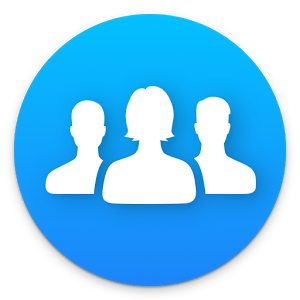 What Can We Take Away From This Presentation
Search engines continue to evolve and transform the search experiences for users. With more emphasis on the quality of content that address users' queries. This places a significant weight on content and Ross has provided a complimentary approach to generating content other than keyword research. Although keyword research remains as a prominent step in developing new content, Ross has shared his universal framework that will further enhance your content marketing strategies that will result in an increase in visibility.